Day two of another Workweek Hustle and I has a feeling today would be a good one exercise-wise - I had no choice but to be on my feet!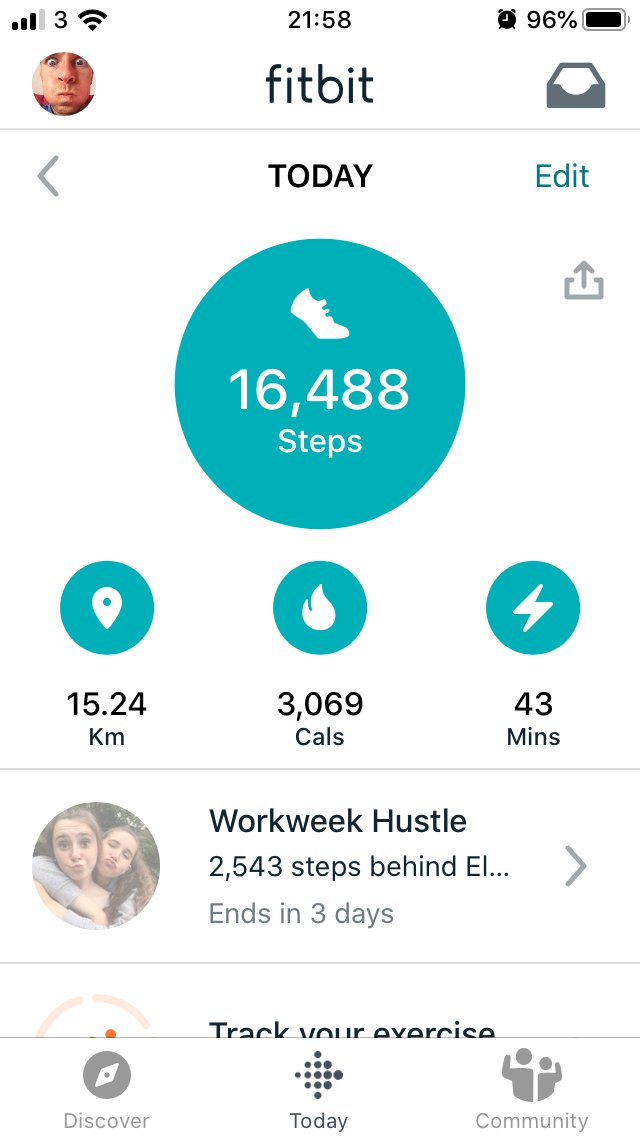 Step count is the best it's been in a long time and the Fitbit tracked over 15 km covered today:
The tracker also checks hourly movement and in the past I've never managed to be 'active' enough in each of the 9 hours (9am - 5pm) covered for this metric, but today: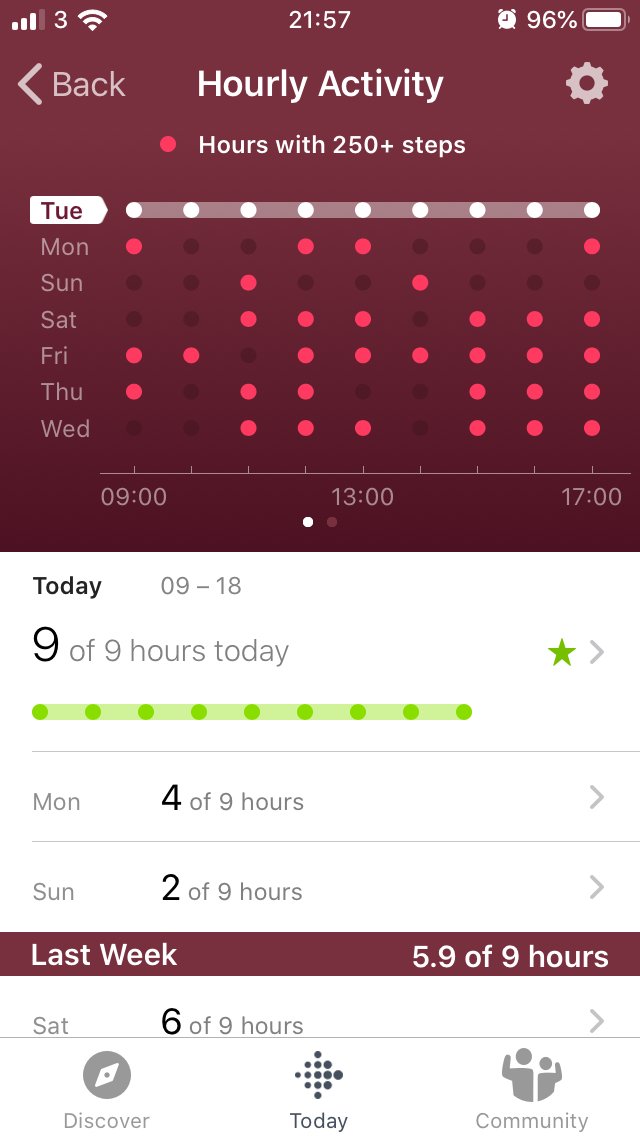 Every hour has a white blob assigned :)
My least favourite metric on the Fitbit is the sleep tracker. I've been wearing the device on my arm at night for a month or two now after not bothering in the the past, and i understand why: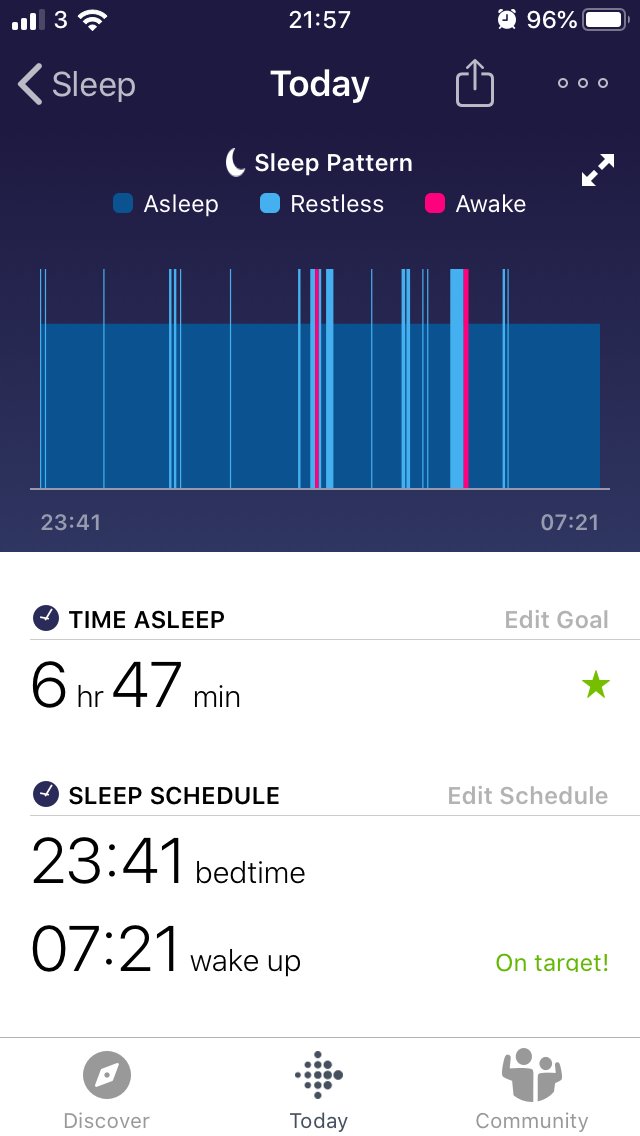 The results show a reasonable sleep, but actually I slept terribly and was awake at 3:30 for at least an hour or so, and then awake more often than not over the next two hours. My Fitbit flex is years old now and I think if i wanted to record sleep more accurately (I don't think I do as it will only annoy me!) I would need a newer device. There's also the sleep app for the iPhone which I have tried in the past, before concluding I'm a pretty crap sleeper these days.
Anyway, I'm in my new flat this evening and have got a reasonable way through the list of things needed to make it functional. Cheese grater is on the list for tomorrow for sure, and I'm wondering about a microwave but might see if I can manage without.
Tired, and even after today's move, I'm still losing to my daughter!
Asher



16488