Missed a couple of days and at the end of the week I have finished last of two - almost 20000 steps behind my daughter who is clearly quite.
I didn't expect to win though as she did tell me that on some days the count is over 20000 - I don't think I've ever recorded one of those, although did see many during the blocktrades/actifit contest.
In other news I got the job that was applied for recently and now have a couple of weeks off to get settled into my new place, which has a basic and small gym downstairs. Hopefully this will increase the count as I have plans to use it some days after work.
This evening I went to a firework display, we forgot the tickets and I had to walk back to the house to fetch them. I would say that added 3000 odd steps to my count. Still didn't get to 15000 though, or anywhere close to my daughter.
Have a good weekend
Asher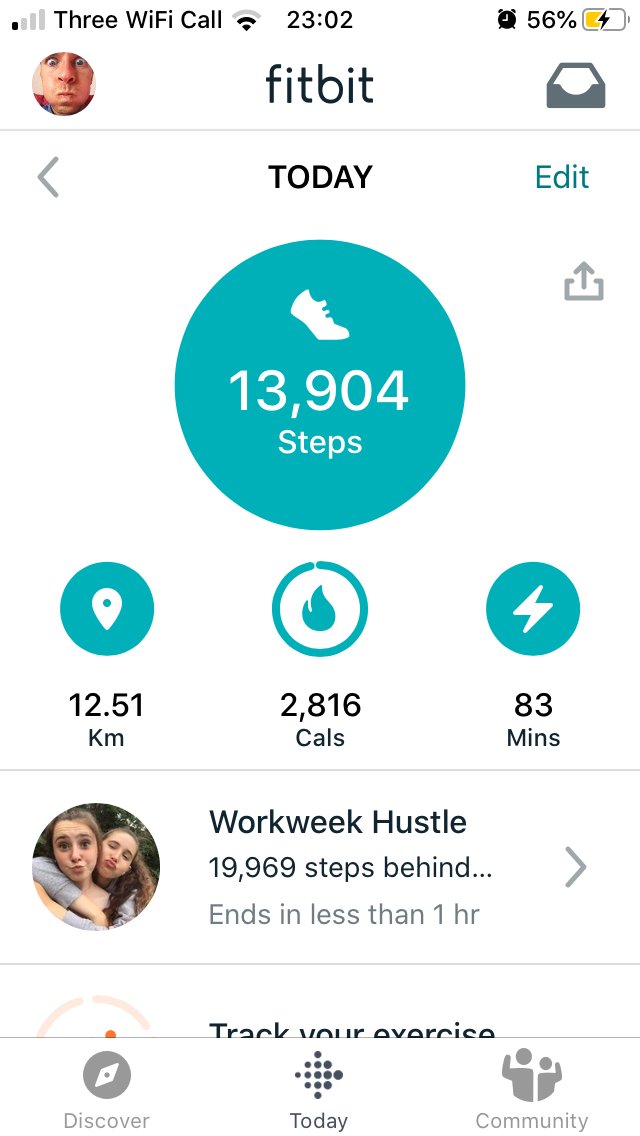 13904