A proud day for Macclesfield Town fans as the team lift the European Cup for the 4th season in a row! And, we beat the Germans on penalties :D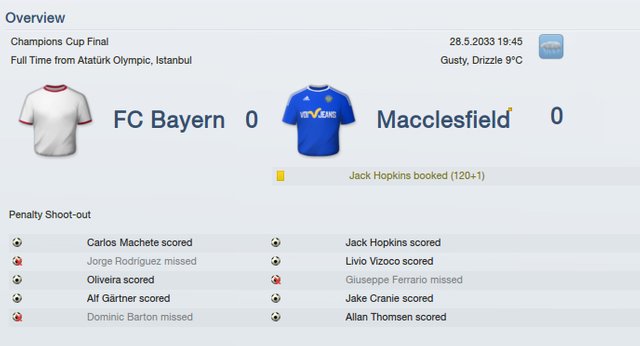 ---

As usual, the Board are playing down the result.

An old favourite, who was a bit shit but one of the players who helped bring the team out of League 2, is happy.

Yep, 4 in a row - the greatest team that ever didn't exist?

Match round-up highlighting the winning pen from a central defender.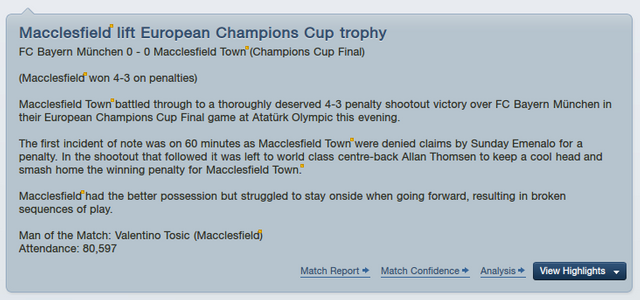 Fans are happy :)

Assistant manager is too. Remember that pacey Dutch winger?

Only 5? I would have expected more seeing as the league was wrapped up with a quarter of a season left.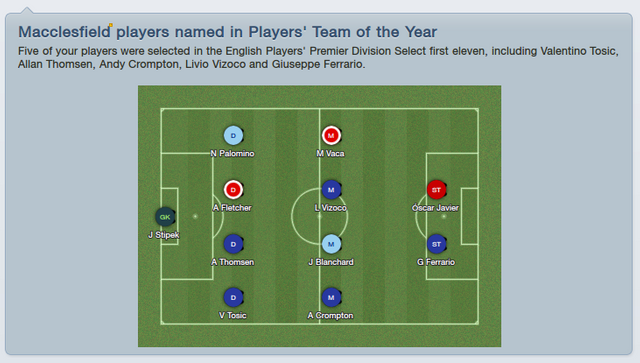 Yeah, well we did win everything this year!

Next season Roberto.....

---
Commute and chores, gimme some afit tokens please!


8983