Macclesfield town have got off to a flyer in the 2032/33 season and their record signing looks value even at 60 million.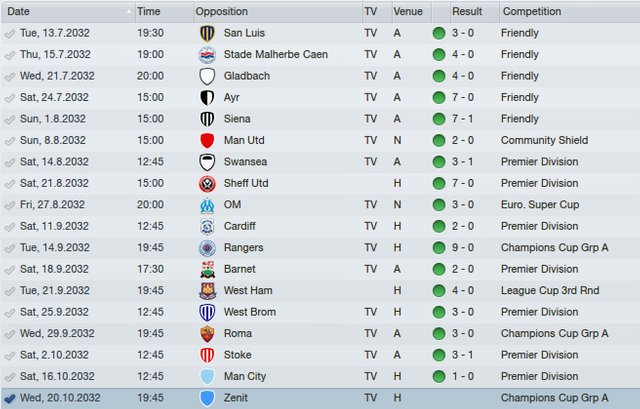 ---
At the end of each season, the players go on holiday for a month or so whilst the boss (that's me) looks to improve the squad and set training goals and other stuff ready for the new campaign. The new football year starts with an array of friendlies and this year, a number of European qualifiers took place in August/September too.
I'm currently manager of England and this is my second spell in charge. To be honest, and a bit like the real Premier League season, these games are more of an interference than anything else and I'd rather not have to select a team and sit through a 5 nil drubbing of Estonia.
Another issue, as with 'real life' is that your players are at risk of picking up an injury whilst on duty for their country and it's no surprise to me that both of my star strikers are currently out with injuries collected during the international break. It's a good job my new keeper is on form.
Macclesfield edge narrow Man City game 1-0
Macclesfield Town won a hard fought battle against Manchester City on a fine autumn afternoon at Burr Stadium.
With the game nearing an end, it was Stefano Pozzobon who scored a close range effort to give Macclesfield Town the lead on 83 minutes. Pozzobon's impact delighted the fans with his late goal.
Macclesfield had a number of attempts at goal but their profligacy meant they didn't score as many as they maybe would have liked.
Macclesfield have notched up eight straight wins and the title contenders occupy 1st place in the English Premier Division.
Man of the Match: Kasado (Macclesfield) Attendance: 63,704
Kasado had a fine game this afternoon during Macclesfield's 1 - 0 English Premier Division victory over Man City but it was a tight match that could really have gone either way.
The Macclesfield goalkeeper looked safe enough when called upon and the clean sheet will have done wonders for his confidence. The Macclesfield goalkeeper capped a fine display by making several important saves to ensure his team kept a clean sheet. Kasado made nineteen first-team appearances for the Macclesfield first-team last season after signing midway through the campaign for 60 million pounds.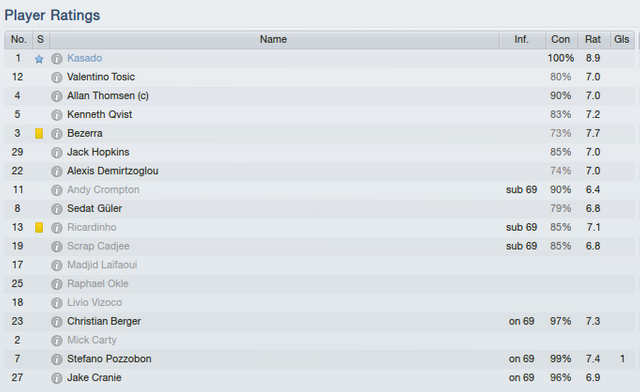 I can't remember the last time my keeper picked up the Man of the match award, as the ball is usually down the other end. The stats from the last fifteen games show that the team like to get an early goal in each half, especially the first. Quite a number of games are wrapped up by half-time.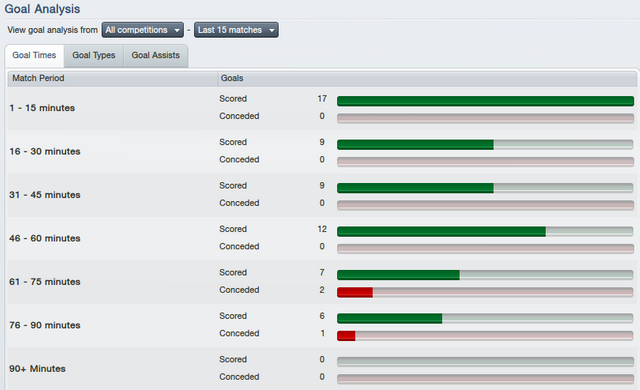 So far, it is looking like this could be another record-breaking season for The Silkmen - come on you blues!
---
Actifit-wise, walked to work and back, twice, then sat on the sofa :)
Cheers
Asher


7784