A low scoring week last time for myself and many other teams - I wonder if this week will be any better.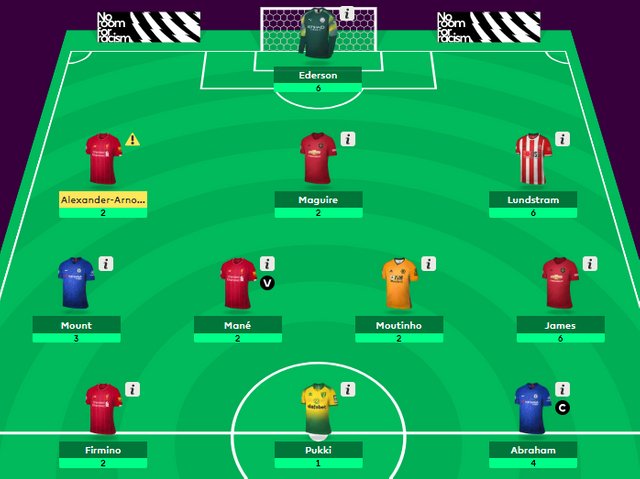 You know you've had a crap week when your goalkeeper is your joint highest scorer. It wasn't just my team that didn't perform though, as many of the popular Dream Team selections didn't do the business in week 9. Have a look at star XI last time around: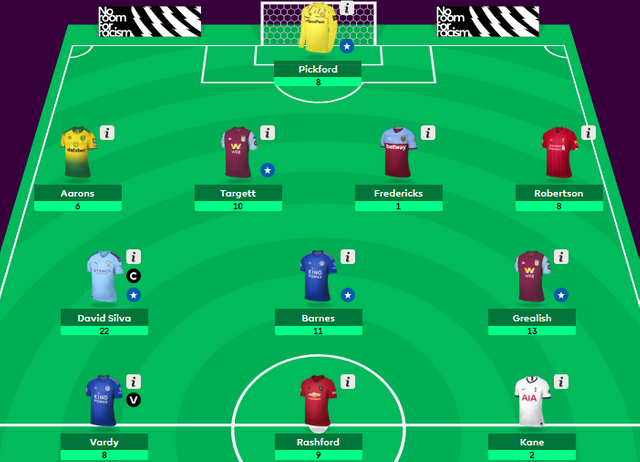 Awesome, I had a grand total of none of the above in my side.
I guess you could make a case for 4/5 of them being wise choices in your time - Robertson at the back for Liverpool, Silva in the midfield for City although he isn't first choice, and strong cases could be made for Vardy, Rashford, and Kane - the later scoring only two points though.
The rest of the Dream Team I wouldn't expect to be popular choices at all. Everton finally got a clean sheet meaning Pickford picked up 8 points, Targett was star man and got a goal from the back for Villa, Grealish for Villa as well also picked up double figure points. Not for me those lot, and I don't expect their scores to be like that this week.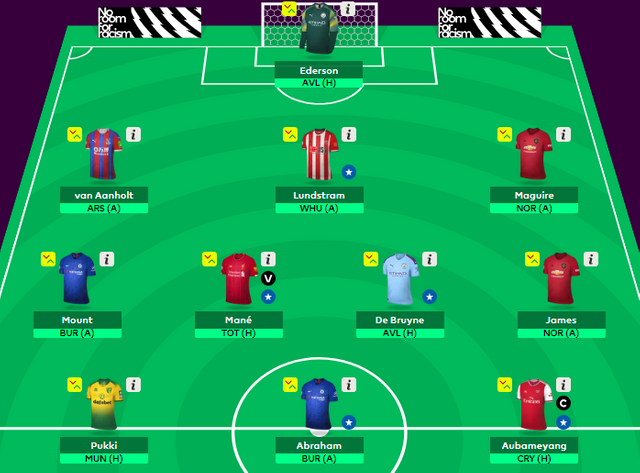 My starting eleven for week 10 is above. In comes Aubameyang, De Bruyne, and van Aanholt - Firmino, Mahrez, and A-Arnold get the chop. Most likely to win this weekend look to be Man City and Arsenal, so I'm hoping Aubameyang and De Bruyne are involved there. Chelsea are flying at present and Abraham and Mount still look cheap as key attackers for the blues.
I'm thinking a top 10 position for my team come May is already out the window, but hopefully I'll make some progress at the weekend.
---
Not much to add actifit-wise - the usual 'double commute' to work with not much movement otherwise. Soon....
Cheers
Asher


7234