Outnumbered is a UK sitcom broadcast on the BBC between 2007 to 2014. It is about a couple Sue and Pete Brockman, and their three children, Jake, Ben and Karen. That's why it's called outnumbered because the parents are outnumbered by their children.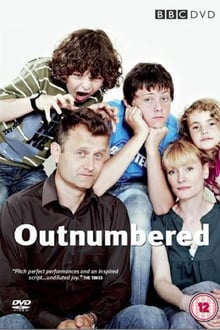 Photo : https://www.themoviedb.org
The Brockmans are a typical family that live in London and the series is about their daily life which is in no way typical at all. Clair Skinner who plays Sue, and Hugh Dennis who plays Pete are both popular English actors. But what makes Outnumbered a very sucessful and funny sitcom has a lot to do with the young actors and the part improvisation of how the show is made.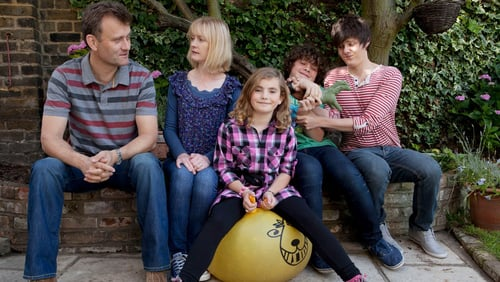 Photo : https://www.themoviedb.org
The adults are given a script so they know the story line, whilst the children are given last minute instructions which they have to act on. This may sound difficult for a child, but it is actually very successful in Outnumbered as the children are so natural and its like they're not acting at all. Often they come out with the most funny lines and reactions that you would never imagine.
Jake, the eldest is a normal teenager who likes girls and doesn't want to be seen too much with his parents as it isn't cool with his friends. Ben is the second child and is hyperactive, and always does the most odd things such as telling people his dad is a kidnappper when they are out shopping causing a lot of trouble for his dad. And he always likes to ask the most curious hyppthetical questions that neither of this parents can't answer. My favourite character is Karen, she was only 6 when Outnumbered. She is so angelic yet she has so many funny little thoughts going through her head especially when she is trying to get what she wants, like not having brocolli for dinner. Often you can see when she says her lines, she has to stop to think of what to say to justify what she just said previously. That makes it all so natural as that's exactly what little children does.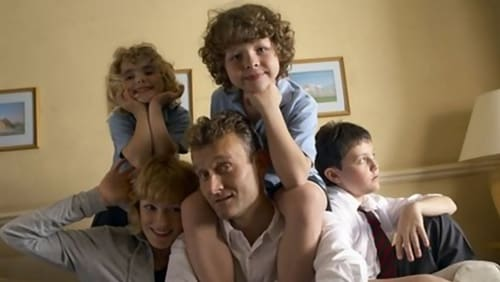 Photo : https://www.themoviedb.org
Outnumbered was nominated and won quite a lot of TV awards including the Best Comedy in the National Television Awards in 2012. I think that was a very deserving win. Like a lot of films when it finishes, you always hope thye will make a sequel. With Outnumbered, that won't be possible and even if they did, I'm sure it won't be as successful as the original. Luckily, I can always watch the replay which I still find funny every time.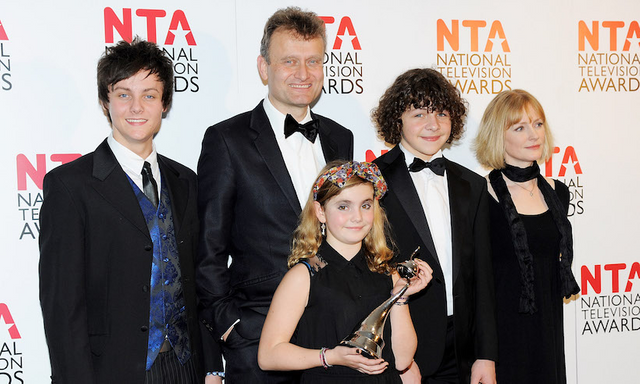 Photo : https://www.hellomagazine.com
---
※ The following part is needed to put filled in and added to your text, as otherwise it will not be included later on phase II on Triple A.
※ 리뷰 하단에 다음 두가지 항목 포함 필수 (미포함 시 차후 자체사이트에 반영 안됨)