Dangal is the highest grossing Indian film and the fifth highest grossing non-english film. It is a true story about a father who trained his daughters to become world wrestling champions.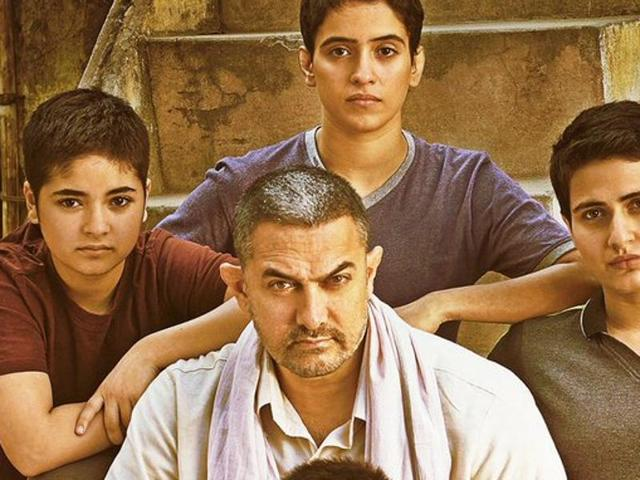 Source : Hindustan Times
Mahavir, the father, is played by Aamir Khan, India's most famous actor. Mahavir used to be a amateur wrestler competing at national levels when he was young, but eventually he had to give up wrestling to find a proper job as a living. His greatest regret was not winning an international medal for his country. Mahavir wanted his son to continue his dream but sadly he only had four daughters so he had to give up his dream. Until one day, his two eldest teenage daughters Geeta and Babita got into a fight with some neighboring boys and beat them. He decided to train Geeta and Babita to become professional wrestlers using some fairly tough training methods.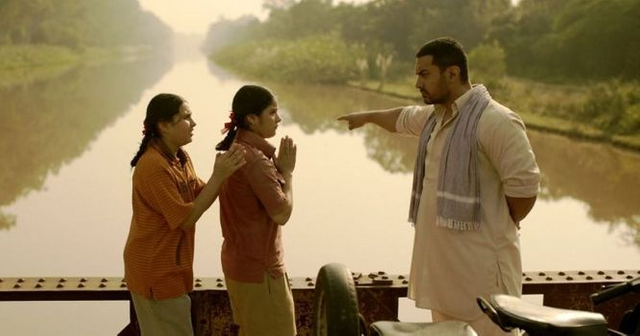 Source : https://flickside.com/dangal-review-aamir-khan/
Originally when Mahavir took his daughters to enter wrestling competitions they were turned away simply because they were girls. He insisted and eventually they started winning the boys at the contest and people started to take notice of them. Sometimes that girls wanted to give up wrestling as they wanted to do normal things like other teenage girls. That caused some conflict between father and daughters.
During one scene, the girls went to a friend's wedding. Their friend was young like them and at the wedding they started to complain to their friends about the harsh training methods their father took them through every day. The bride burst into tears when she heard this. She said she was very envious of the girls because their father spent so much time with them and cared for their future. Whereas her own father was very eager to marry her off as soon as she was old enough. When the Geeta and Babita heard this they became very guilty and realized how much their father really loves them, so they started to work especially hard at the training.
A few years later Geeta got into the national sports academy and started to receive proper wrestling training. She had to leave home for the first time in her life to attend the academy. Everything was new for her including the training methods, and the lifestyle which she had never experienced before back home at the village. She started to doubt her father's amateur training methods, and Mahhavir was very upset because he didn't think the academy was training Geeta according to her strengths and abilities. More conflicts followed, including between Mahavir and the Academy where he was banned from visiting Geeta. All this coupled with the life style distraction at the Academy meant Geeta didn't perform very well at the competitions. Eventually, she listened to her father's instructions and won international contests.
India is still very much a male-dominated society and it wasn't common for girls to wrestle back in the early nineties. However Mahavir was determined to break the glass ceiling so his daughters could compete and earn wrestling medal for his country. He defied resistance from society and refuse to acknowledge that girls were not as good as boys. He was right and eventually his daughters went on to become International Wrestling champions.
Dangal is not your typical Bollywood movie maybe that's why it makes it such a success worldwide. Aamir Khan plays the character very well and he even put on 30 kg for the character. Overall, this is a very entertaining and motivating movie which proves that nothing is ever impossible. I would highly recommend you to watch this if you haven't yet.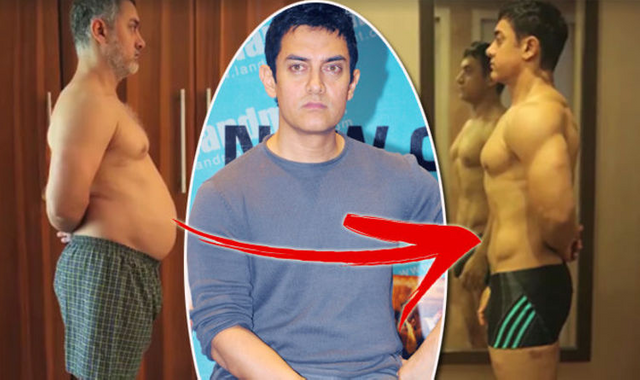 Source : https://www.express.co.uk/life-style/diets/739402/Weight-loss-Aamir-Khan
---
※ The following part is needed to put filled in and added to your text, as otherwise it will not be included later on phase II on Triple A.
※ 리뷰 하단에 다음 두가지 항목 포함 필수 (미포함 시 차후 자체사이트에 반영 안됨)