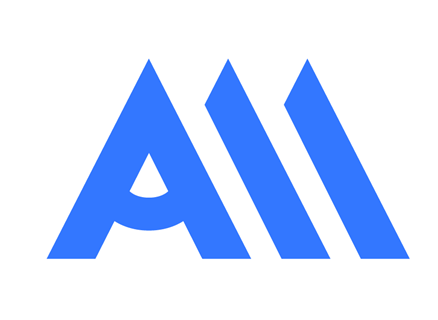 안녕하세요, @jayplayco입니다.
Short English Version below.
지난 5개월간 @triple.aaa이라는 계정을 이용해서 스팀기반 메뉴얼 큐레이션을 진행하였습니다. 필자가 직접 매일 매일 리뷰들을 읽어가면서 자동화가 아닌 수동 업보팅을 했습니다.
이것을 수행하는 과정에서 어뷰징 유저에 대한 처리도 하고, 필요시 조치까지도 하면서 진행이 되었습니다. 필자 개인적으로 이를 위해서 할당했던 시간은 하루에 최소 1시간 가량이며 지난 5개월간 관리를 위해 큐레이션만을 위해 그동안 150시간 넘는 시간이 투자되었습니다.
좋은 리뷰들을 보는 즐거움과 영화에 대한 깊은 사랑과 생각들을 공유해주신 포스팅이 많아서 즐거운 시간이였습니다.
하지만 중간에 직접적인 스팀 보상이 주는 부작용이 없었던 것은 아닙니다.
해외유저의 다중 계정 운영건 (5개 계정으로 지속적으로 영문및 스페인어 포스팅)
신규 해외 계정 진입시 파고 들어가면 결국 표절 계정으로 판명되는 경우 다수
등등의 문제점도 수반되었습니다. 이에 대해서는 계정 블랙리스트및 사후 처리를 통해 해결이 되었으나 기존 이미 받아간 보상에 대한 것은 블록체인 특성상 어떻게 할 수 없었습니다.
지난 5개월동안 큐레이션 리워드로 받았던 스파는 총 14,158SP 이며, 일일 배분을 통해서 임대자분들에게 수수료 제외하고 지급이 되었습니다.
메뉴얼 큐레이션 프로젝트를 종료하게 되는 이유는 초기 기본 취지였던 70십만-1백만 스파정도를 임대로 모금하고 선별적으로 좋은 영화 리뷰를 집중적으로 증진하여 사용자들이 느끼는 플랫폼의 매력을 높이는데 있었습니다만, 총 임대 물량이 유지가 안되면서 지난 3개월 동안 운영 결과 리소스 투입 대비 사용자의 메리트가 낮다는 결론이 도출되었습니다.
또한 스팀 하드포크 이후 특히 임대자분들에게는 중요하게 여겨질 수 있는 수익률의 경우는 메뉴얼 큐레이션이 자동화 큐레이션의 효율을 절대적을 따라갈 수 없는 것도 임대율을 높일 수 없었던 이유중 하나라고 판단이 됩니다.
현재 스팀의 시스템은 높은 보상이 몰리는 작가에게 자동화로 4-5분대에 자동 업보팅을 걸어놓는 것이 가장 이상적인 큐레이션 보상을 보장해주기 때문입니다.
트리플A 프로젝트 자체는 지속적으로 관리가 되면서 발전을 해 나갈것이며, 현재의 스팀 기반 메뉴얼 큐레이션 프로젝트만 종료됨을 알려드립니다.
이후 @triple.aaa 계정의 업보팅은 임대자분들의 임대가 빠지는 시간을 드릴 수 있기 위해 일부 수익률이 괜찮을 것으로 여겨지는 작가분들에게 자동보팅을 걸어서 이를 1달간 유지할 예정입니다. 이후는 계정의 자동 배분등에 대한 계정 운영이 멈출 수 있는 관계로 그 이전까지 임대를 철회하셔서 손해를 보지 않으시길 바랍니다. 그 사이에 임대자분들은 임대를 취소하시고 재원을 다른곳에 투자를 하시길 부탁드립니다.
믿고 맏겨주신 임대에 다시한번 트리플A 팀을 대신해서 진심으로 감사드립니다.
임대자분들 호출 리스트
@asd5710,@ayogom,@banguri,@bencana0523,@boostyou,@dakeshi,@dmsqlc0303,@drax,@epitt925,@gghite,@hodolbak,@iieeiieeii,@kgbinternational,@kibumh,@kidsisters,@kingbit,@knight4sky,@knightmaster,@kstop1,@kungdel,@menerva,@mimistar,@naha,@newiz,@opixer,@segyepark,@sklara,@skuld2000,@soosoo,@sunny1124,@virus707,@yann03
English Version
The manual curation project for the account @triple.aaa is closing and we would like to suggest to our delegators to pull their delegation from the account @triple.aaa.
The distribution of gained SP to delegators will continue for a month, but the manual curation of @triple.aaa will stop. We will select a few accounts for auto voting to minimize the loss for delegators, but the operation of the account @triple.aaa will not be secured after a month.
We would like to give our honest thank you for all the delegators and support for the last 5 months.
The project Triplea.reviews itself will continue the service as before.
---
하기 링크는 바이낸스 인플루엔서 프로그램에 의한 추천인 가입 코드입니다.