Think Tank
From Ronald Reagan's "welfare queens" to the recent moral panic around critical race theory, think tanks shape much of the way we talk and think about many important, and some stupid topics.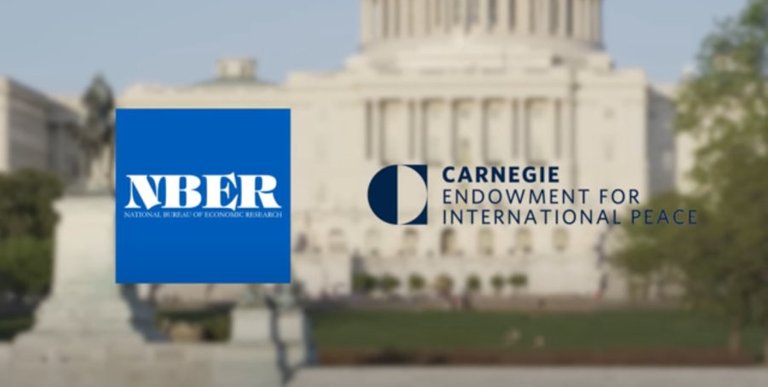 source: YouTube
Do you remember those old TV advertisements about soap, toothpaste or related products? Remember how they used to incorporate some man in a white lab-coat, pointing at numbers on a white-board? The lab-coat was in those advertisements to instill in the viewers a sense of trustworthiness, relying on the public's trust in science, scientists and scientific findings. If scientists say it's true, and point to some very official looking numbers on a white-board to boot, that product must be good for me.
Think tanks, while using a different strategy, rely on that same sentiment, but play their game in the much more influential field of politics and economics. They sport official and honorable sounding names like "Heritage Foundation," "Brookings Institution," "Adam Smith Institute," "Council on Foreign Relations" and "American Enterprise Institute," they employ rag-tag groups of academics, scientists and celebrities, and are always very secretive about where their funding come from. Much more that just reacting to the topic of the day, they actively try to, and often succeed, define and shape the political and social agenda, while denying to have an agenda of their own.
Much like the lab-coat in advertisements, their role is to advise politicians and act as "experts" in television interviews and debates, promoting specific ideological goals (their product), while keeping up the appearance of stating simple scientific and unbiased facts. Their task is, as they'd describe it themselves, to "lay before the country in a coherent form the fundamental economic facts." They exist in every ideological flavor, but far and away the most numerous and most influential are the right wing think tanks, some of which I've listed above. These think tanks promote, and have been promoting for decades, policies that benefit corporations and the ultra rich, like tax cuts and deregulation, as well as organized opposition against immigration and social welfare.
They describe social welfare as "an economically destructive phenomenon which [...] reduces the incentive to work and earn more whilst keeping people trapped in a cycle of low aspirations, low productivity and low pay." This is exactly how social welfare is and has been discussed for decades. The only problem is that all of it is rebuked by many real social studies. But through the power of money and media, recipients of social welfare are still called derogatory labels like "welfare-queens," "lazy bums" or "leeches." Synchronous to launching this talking point they also flung into the world the term "trickle-down economics," popularizing the idea that if we just let the rich keep all their money, their wealth would magically trickle down upon all of us, "lifting all boats." We've had enough experience to now know that this is all bullshit of course...
Recently the Adam Smith Institution published another ridiculous pamphlet with the tag-line "the Moon should be privatized to help wipe out poverty on Earth, economists say." Nothing is more horrible to imagine that exporting the same socioeconomic ideology that nearly destroyed our planet to even more heavenly bodies. But this is exactly what the neoliberals, libertarians and conservatives represented by the think tanks want. There's a lot to say about them, so please watch the below linked video; it covers in much more detail their strategies and also describes their origin and history.
Think Tanks: How Fake Experts Shape the News
---
Thanks so much for visiting my blog and reading my posts dear reader, I appreciate that a lot :-) If you like my content, please consider leaving a comment, upvote or resteem. I'll be back here tomorrow and sincerely hope you'll join me. Until then, stay safe, stay healthy!

Recent articles you might be interested in:





Thanks for stopping by and reading. If you really liked this content, if you disagree (or if you do agree), please leave a comment. Of course, upvotes, follows, resteems are all greatly appreciated, but nothing brings me and you more growth than sharing our ideas.

---
---