Rewarding Platforms
I've been involved with cryptocurrencies since 2017, right before the bullrun that took bitcoin to an all time high of nearly $20,000. Only a couple of months later I had my first experience with a new social platform built on a blockchain; Steemit was my introduction to the world of decentralized blogging. Then came Hive, and after that Trybe, which then moved away from EOS to Terra and became LOOP...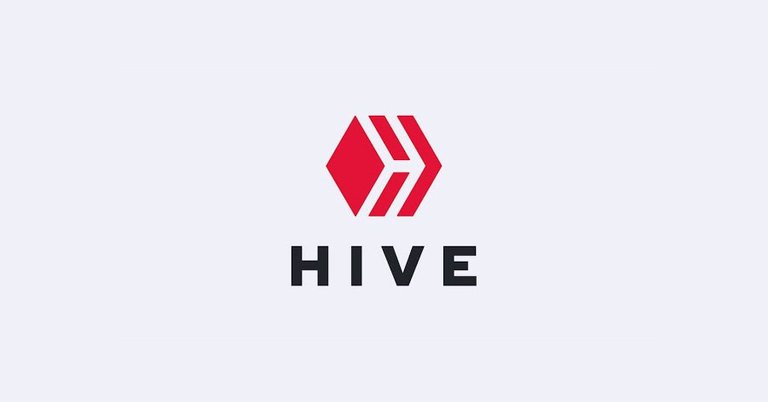 No matter if you're on Steemit, Hive, LOOP or, like me, on all of them, you're here and you're part of a still rather exclusive club of individuals who know that decentralization is the way of the future. No, MUST BE the way of the future, if we're finally to escape from the centralized powers that hold sway over so much of our lifes. I started blogging on these platforms specifically for that reason, for it brings with it some crucial certainties: 1) what's on the blockchain, stays on the blockchain and 2) there's no censorship to speak of. Writing has been a passion of mine for decades now and I started way back in 1999 or 1998 writing for mainstream gaming publications: the Dutch versions of PC Gamer and PC Zone. But even in a relatively free environment like the world of game-reviews I felt the pressure of the mainstream. Developers and publishers spent millions on advertising, paid the trips and hotels for us reporters to come and see their games.. Do you think the publishers of PC Zone and PC Gamer were eagerly waiting for negative reviews on these games? Of course not; even as a freelancer I felt this pressure. Publishers don't want to lose this exclusive access to new products, much like mainstream media with access to politicians don't want to lose theirs. It's everywhere, believe me.
Now I only write for fun, and to share my honest thoughts and opinions on a plethora of topics. I'm not here for the money primarily, I'm here because I believe what I write and because I believe in the platforms and their significance for our future. And I believe in the communities that make these platforms; without this dedicate club of believers the platforms would mean nothing. My writing would mean nothing without you, dear readers, and without you I'd be better of writing in a personal diary. I sincerely hope that you're also here because of a strong conviction about the significance of our decentralized future, and because you believe in the platforms and the projects built upon them, and not just for the money. You see, for something to make money, it has to bring value first. And we are the value, all of us. Steemit, Hive and LOOP would be worth nothing without us. And they wouldn't even exist without their creators. So, what we have here is a beautiful cooperation between all of us, creators, writers, readers and passers-by, building something beautiful, creating value together with a chance to make some money on the side. Money is only the very last step in this process, all the rest is prerequisite...
When enough value has been built, the platform attracts more people, some of which will want to build their own products on top of it. And that's when the early builders, that's us, could be the recipients of something extra in the form of airdrops. When a new product is launched on a blockchain-based platform, developers can attract a new user-base by gifting them some of their new tokens in the form of an airdrop. The reason why I started writing today is to inform you all, or to remind you, that there are at least two airdrops coming to holders of the Hive token; Spknetwork and Ragnarok will be dropping some goodies this month. Spknetwork will drop their LARINIX tokens and Ragnarok, a new game on Hive, will drop NFT's to anyone who holds Hive Power on 6 January, the date the snapshot for these airdrops will be taken. And on LOOP, we have the monthly fairdrop to look forward to between 7 and 10 January as well. It doesn't matter so much of these airdrops will be worth a lot; what's far more important, in my humble opinion, is that they're proof of the value we've all built together. It's proof of the success of these decentralized and largely uncensored platforms, and the success of decentralized blockchain technology. I hope you're as excited as I am; the future looks bright at the start of the new year!
Follow the links below to learn more about the upcoming NFT Game Ragnarok!
https://hive.blog/ragnarok/@ragnarok.game/ragnarok-ama-is-live
https://hive.blog/hive-131619/@ragnarok.game/ragnarok-is-upon-us
https://hive.blog/hive-131619/@ragnarok.game/ragnarok-game-design-document
---
Thanks so much for visiting my blog and reading my posts dear reader, I appreciate that a lot :-) If you like my content, please consider leaving a comment, upvote or resteem. I'll be back here tomorrow and sincerely hope you'll join me. Until then, stay safe, stay healthy!

Recent articles you might be interested in:





Thanks for stopping by and reading. If you really liked this content, if you disagree (or if you do agree), please leave a comment. Of course, upvotes, follows, resteems are all greatly appreciated, but nothing brings me and you more growth than sharing our ideas.

---
---