R. Kelly
Although this post isn't really about R. Kelly, at least we now know what the "R" stands for; it stands for "Raping," "Revolting," "Repugnant," "Reprehensible," "Repulsive," "Remorseless,"... I'm running out of negative words starting with R and ending with "Kelly"...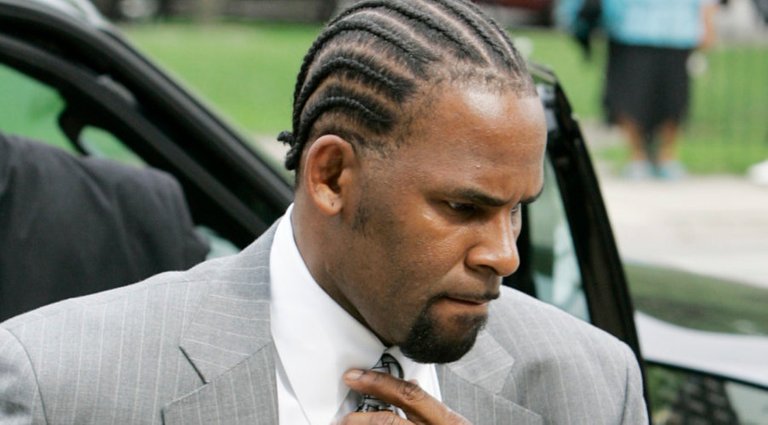 source: flickr
Okay, so R. Kelly is a first class asshole, and Raping Kelly has finally been convicted of the crimes we all knew he was guilty of since the 1990's. I mean, he even got a fake ID for and married Aaliyah back in 1994 when he was 27 and she was 15 years old. Since then, the allegations against Repugnant Kelly stacked up at an alarming rate, but he was never convicted, as far as I know at least. Nothing was ever conclusively proven, and most cases were settled out of court; I can see how this settling out of court, effectively buying the silence of your victims, feeds the narrative that most of these victims are in fact gold diggers. But even if some of them are, this can't always be the case.
Decades before Repulsive Kelly became a mega star, I developed for myself what I called "The Michael Jackson Theory"; even if 99 percent of what's published about him is false, the remaining 1 percent is enough to label mr. Jackson a nutcase. As it turned out, years later, he was worse than just a nutcase; he, like Reprehensible Kelly, had a strong sexually driven urge to have intercourse with young bodies... And I hope you'll forgive my use of these harsh, disrespectful words; I know Michael Jackson wasn't a nutcase, no one is; he experienced many childhood traumas that shaped the person he ultimately became. Even Revolting Kelly has experienced some rather traumatizing events in his childhood, like being raped by one of his aunts as a young boy.
Having said all that, "The Michael Jackson Theory" certainly applies to Remorseless Kelly, who plead not guilty in each individual case against him; you just know he's not innocent, just by the sheer number of allegations against him. But... I still love his music. And this is the question I'd like to put before you all: is that okay? Can we, can I separate the art from the artist, so to speak. Is that okay? I think it is. I think that art is always in the eye of the beholder, it's something one experiences on a purely individual basis. I've had some of the best times in my life while enjoying his music, and the music from Michael Jackson as well for that matter. But I can also imagine that for some, listening to Raping Kelly's highly sexually themed music now leaves a bad taste in their mouths. According to sales figures it seems that most people share this opinion: R. Kelly's Sales Soared 500 Percent After Guilty Verdicts...
Anyhow, that's all I have for now, except there's also the below linked video discussing this very same topic. Let me close by saying this: if you ever visit my house and you don't want to hear his music, I'll just play something else because I can understand why you wouldn't want to hear anything from this criminal. But, and this is also discussed below, if you live by that standard, there's so much more art you won't be able to enjoy, like anything that comes from Hollywood for example...
Krystal & Kyle Debate If You Can Still Listen To R. Kelly
---
Thanks so much for visiting my blog and reading my posts dear reader, I appreciate that a lot :-) If you like my content, please consider leaving a comment, upvote or resteem. I'll be back here tomorrow and sincerely hope you'll join me. Until then, stay safe, stay healthy!

Recent articles you might be interested in:





Thanks for stopping by and reading. If you really liked this content, if you disagree (or if you do agree), please leave a comment. Of course, upvotes, follows, resteems are all greatly appreciated, but nothing brings me and you more growth than sharing our ideas.

---
---