Freedom For Sale
Let's not kid ourselves and admit immediately that freedom costs money. We're not living in the stone age, we're not tribal creatures traveling after our food with the seasons. We are 21st century city-dwellers connected to the internet who, if we're lucky, go on vacation once or twice per year.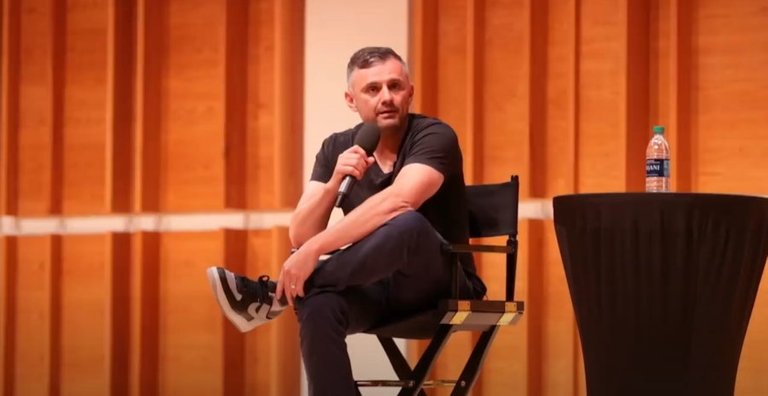 source: YouTube
Libertarians focus on negative freedom, which is the freedom from governments and government regulation. They generally have no to little concern for positive freedom, which is the freedom to actually do the things you want to do. And let's face it; we all know why that is. Positive freedom are hidden behind a pay-wall. It cost money to do the things you want to do. Most positive freedoms have a price-tag, and for an increasing number of 21st century city-dwellers that price-tag is getting too high. That's why we don't focus on the things we love to do when selecting an advanced education, but choose an education that's most likely to land us a well paying job. "Sure, you can learn how to play the trombone.. Or you can learn something useful, something that puts bread on the table," is what so many of us have heard from our parents; we're spoon-fed this idea that the things we truly want to do can only be achieved after we've made the money to do so. We're raised with the knowledge that freedom comes with a price-tag.
I'm not saying that our prehistoric ancestors were free, or had more freedom than we do; I imagine they had to sacrifice large parts of their time to hunting and gathering. Although I'm also pretty sure they didn't have 60 to 80 hour workweeks like so many of us do now, with everyone chasing after that elusive freedom. Freedom cost money, and to make money you have to work hard. And some of the best money-makers, individuals who have achieved the dream of financial freedom, are the so called "get rich quick gurus." The most successful among them go around making "motivational speeches," writing "self-help" books, and selling online "courses" to teach you how to get rich. They are the 21st century snake oil salesmen, preying on the insecure and unfortunate, teaching them that "everyone can make it" and that those who don't just have themselves to blame.
Most of these get rich quick gurus build around themselves a cult of personality; much like with Trump, their believers will defend them through thick and thin. And most of them are linked to some kind of MLM scheme. They are the preachers of the "hustle mentality" that says you need to be working at your dream of financial freedom 25 hours a day and 8 days a week. Here's an interesting statistic about MLM's: less than 1 percent of participants make more than minimum wage. Less than 1 percent. All of them, 100 percent, were sold on the idea of riches and financial freedom, and less than 1 percent, the few at the very top of the pyramid scheme, actually get there. And these get rich quick gurus know it.
They're all scammers, but one of the worst among them is Gary Vee, or Gary Vaynerchuk. The below linked video concentrates on this man who spreads his toxic ideas on all popular social platforms. To get an idea of the mindset of this admittedly very successful entrepreneur, we need to look no further than his own account of how he started making money at a very young age. He proudly tells the story of how he ripped flowers out of people's gardens and then rang the doorbell to sell the flowers back to them. He also, like all these scammers, likes to tell about how he came from nothing, when in reality he got started at his father's wine business that was worth 3 million dollars. But we all want to be free. And this is why I believe so many people fall for the sales-pitch of these 21st century snake oil salesmen.
Gary Vee: The Youth Pastor of Capitalism
---
Thanks so much for visiting my blog and reading my posts dear reader, I appreciate that a lot :-) If you like my content, please consider leaving a comment, upvote or resteem. I'll be back here tomorrow and sincerely hope you'll join me. Until then, stay safe, stay healthy!

Recent articles you might be interested in:





Thanks for stopping by and reading. If you really liked this content, if you disagree (or if you do agree), please leave a comment. Of course, upvotes, follows, resteems are all greatly appreciated, but nothing brings me and you more growth than sharing our ideas.

---
---