My Splinterland Earnings (Eng-Spain)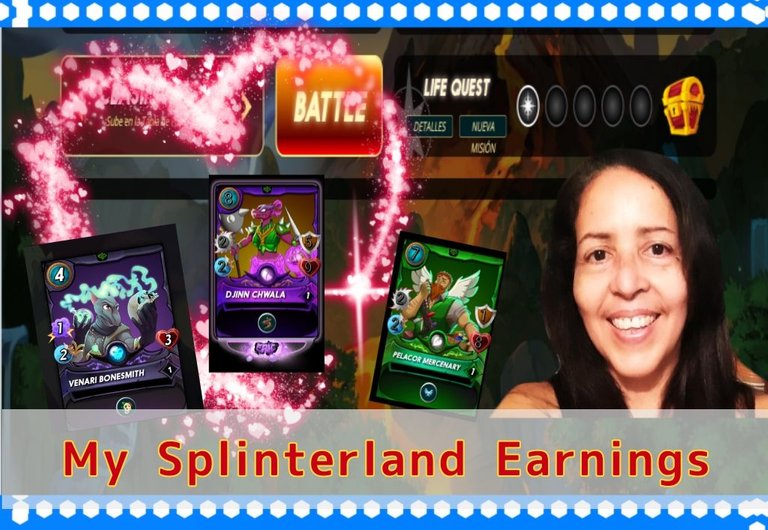 Hello my favorite gamers 😃🌹
I come to tell you how I did in this my season finale.
First it is necessary to make some clarifications:
Due to the fact that I am not very good at playing, since in many occasions my strategies go down in battle, and.

In the previous season I got contaminated with the covid so I didn't play because I didn't feel like playing or doing anything...
Due to the above, in this season which started 16 days ago, I decided to change things up.
I decided that I would earn DEC by renting my cards, since sometimes I'm only in bronze III, and I've rarely managed to be in bronze II. Hahaha.
The other decision I made is that I would invest my rental earnings in buying cards so that my account would gain in power without needing to rent to play. Also that investing in the medium and long term will bring benefits for me.

How I did with my decisions
At the end of this season, I earned 80 DEC. In my other seasons I had earned more but after they put in the new rule that in bronze III they would not reward with DEC, well I had earned almost nothing. So this was a good gain.
With these Dec's I searched the internal market for a card to buy and found this beauty, which I liked from the moment I saw it.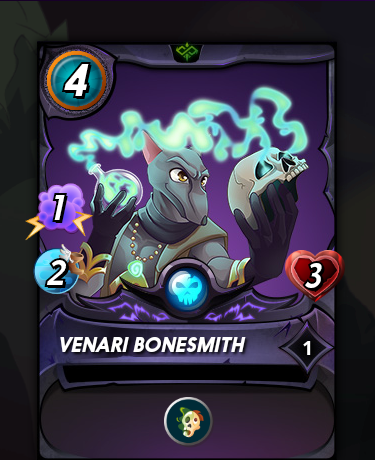 It's the **Venari Bonesmith**
What do you think? I actually bought it Sunday night, because when I found it I fell in love and didn't want to lose it, so I immediately made the transaction. It was about 78 DEC.

---
With her in my possession, I was still at Bronze III, I set out to play and planned several battles with the Death Splinter, to which she belongs. So in the end I managed to get to Bronze II and get 7 chests as a reward.
.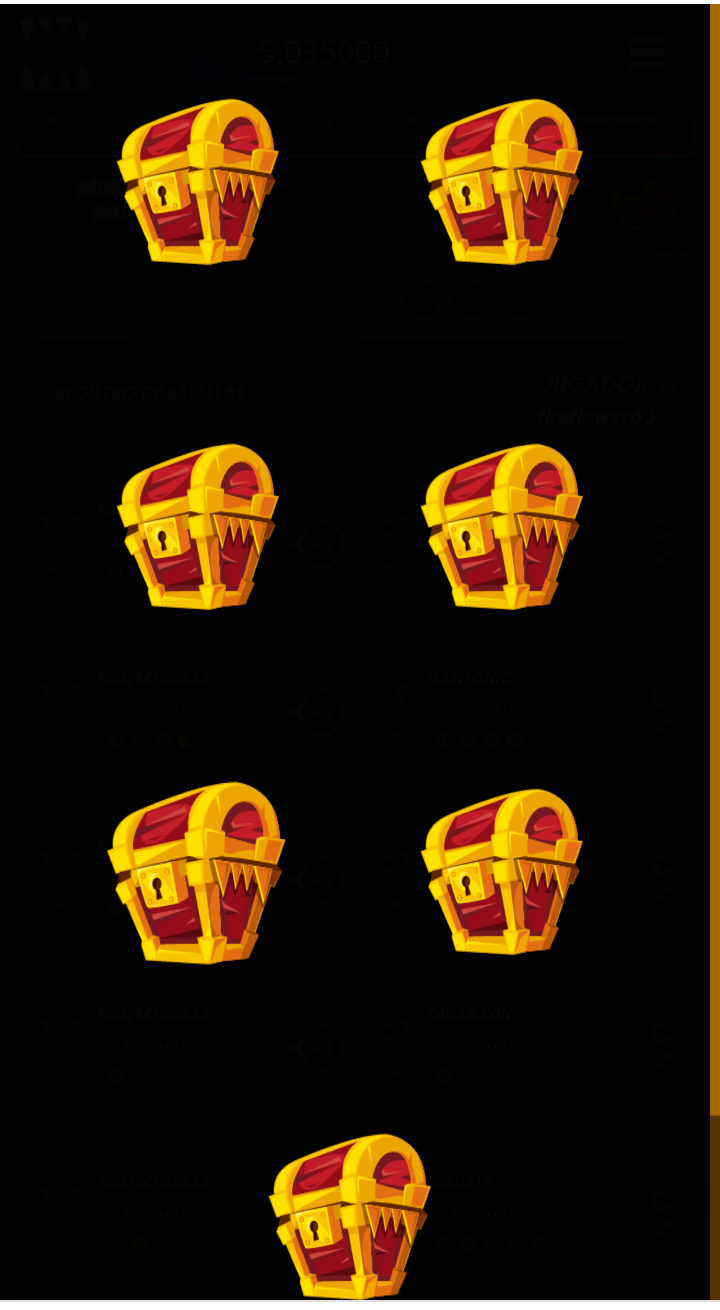 ---
Earnings from the chests.
In the 7 chests, I got 2 cards, which increased my power by 125.
My 2 cards were: Djinn Chwala, which is an excellent Dragon Splinter card.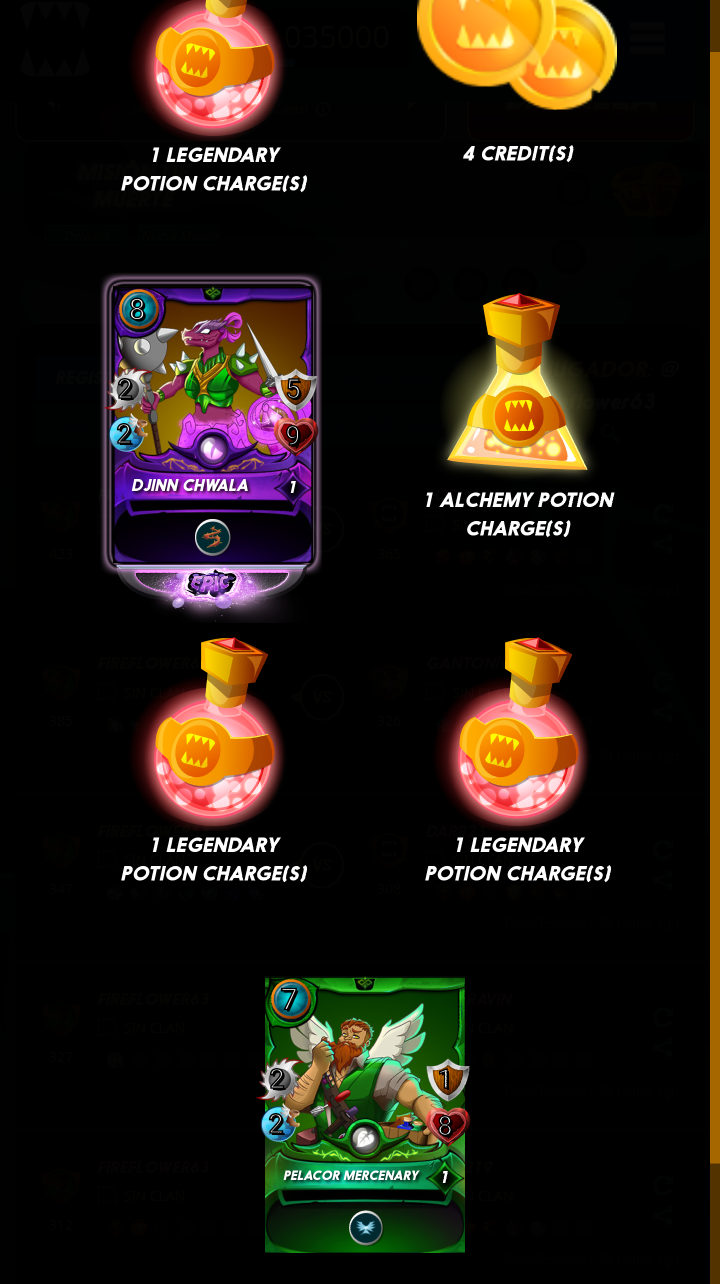 The other card is Pelacor Mercenary, it's from Splinter Earth, very good and I'm also gathering the ones I'm missing to level it up.
---

Well, this was my end of the season. I consider it was good, mainly because now I have another perspective of the game,beyond just playing I learned that I can monetize through renting, that I can grow my account in the medium and long term time by investing in new cards.
I now see more possibilities in Splinterland.
Thanks for everything everyone 🙏🏻🔆.
Tell me how it went for you. 🤗🌺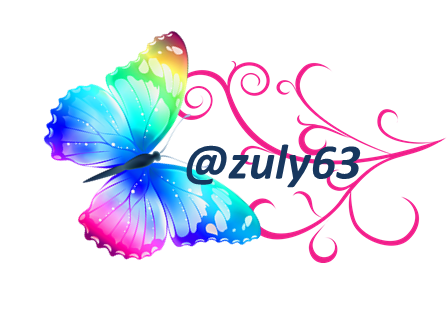 ---

Translated with www.DeepL.com/Translator (free version)

Text separators courtesy of @eve66. Visit her profile 🌹
---

VERSION EN ESPAÑOL

---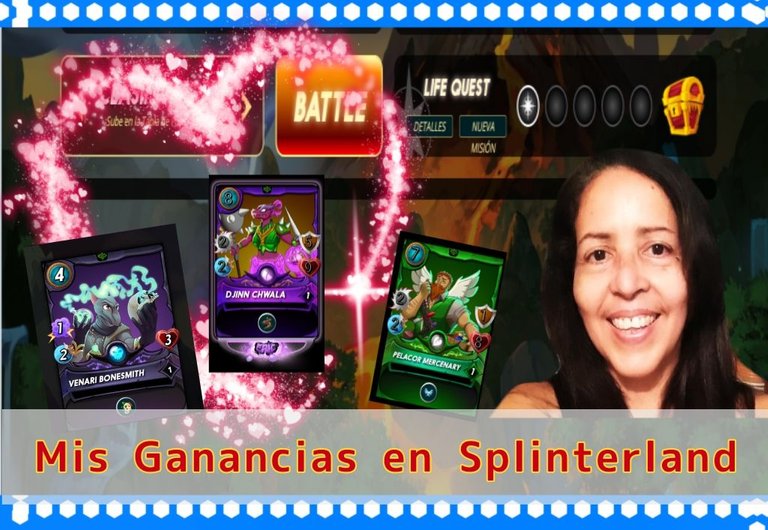 ## Hola mis gamers preferidos 😃🌹
Te vengo a comentar como me fue en este mi final de temporada
Primero es necesario hacer algunas aclaratorias:
Debido a que no soy muy buena jugando, ya que en muchas ocasiones mis estrategias se van al traste en batalla, y

En la temporada anterior me contaminé con el covid por lo tanto no jugué porque no tenía anímos para jugar o hacer cualquier cosa...
Debido a lo anterior, en esta temporada que empezó hace 16 días, decidí darle un cambio a las cosas.
Decidí que ganaría DEC alquilando mis cartas, ya que a veces solo estoy en bronce III, y en pocas ocasiones he logrado estar en bronce II. Jajaja.
La otra decisión que tomé es que mis ganancias de alquileres las invertiría en comprar cartas para que mi cuenta gané en poder sin necesidad de alquilar para jugar. Además que invertir a mediano y largo plazo traerá beneficios para mí.

Cómo me fué con mis decisiones
Al final de esta temporada, obtuve 80 DEC. En mis otras temporadas había ganado más pero después que colocaron la nueva regla que en bronce III no recompensarian con DEC, pues no había ganado casi nada. Así que esta fue una buena ganancia.
Con estos Dec busqué en el mercado interno una carta para comprar y encontré esta belleza, que me gustó desde que la Vi.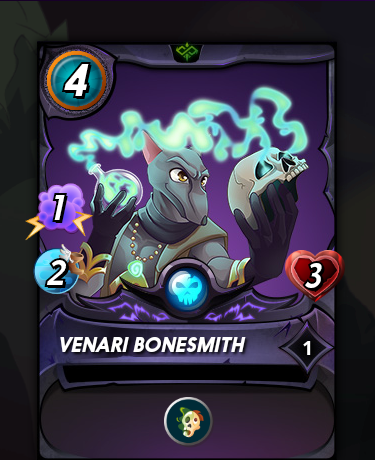 Es la **Venari Bonesmith**
¿Qué te parece? En realidad la compré el domingo en la noche, porque cuando la encontré me enamoré y no quería perderla, así que enseguida hice la transacción. Fueron unos 78 DEC.

---
Con ella en mi poder, yo aún estaba en Bronce III, me dispuse a jugar y planifiqué varias batallas con el Splinter de Muerte, al cual ella pertenece. Así que al final logré llegar a Bronce II y obtener de recompensa 7 cofres.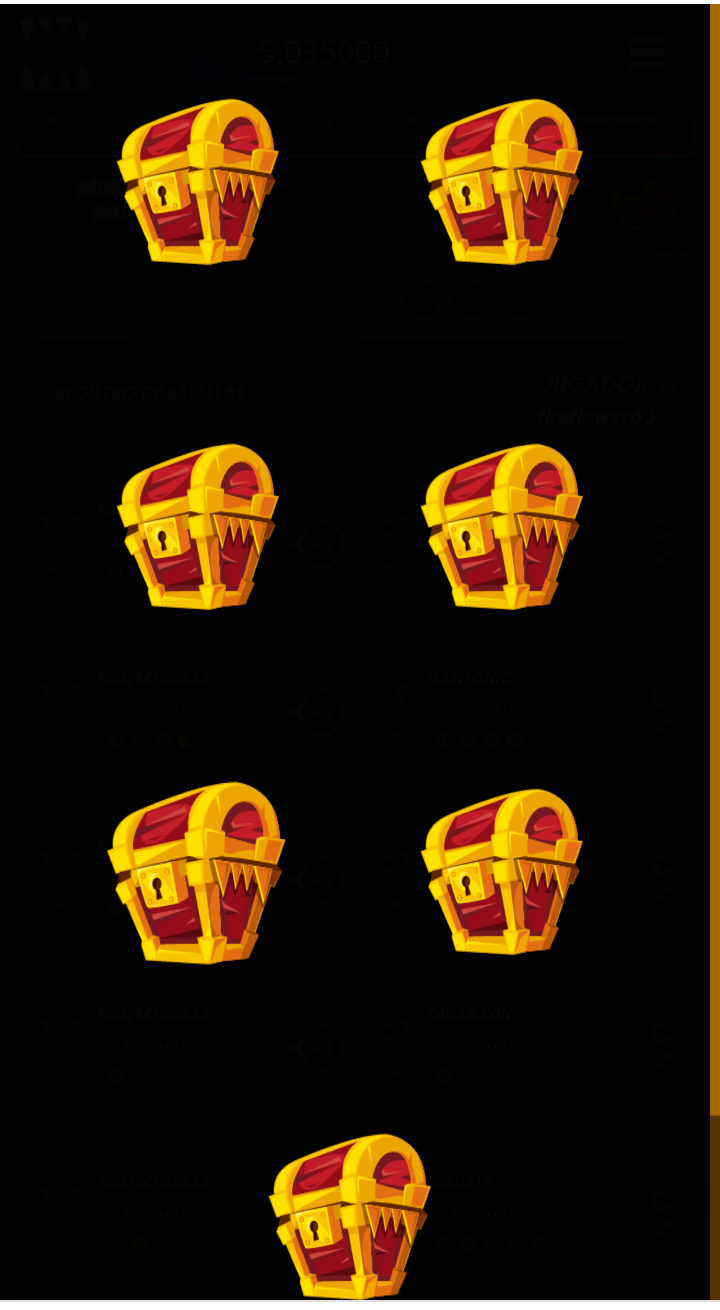 ---
Las ganancias de los cofres.
En los 7 cofres, obtuve 2 cartas, las cuales aumentaron mi poder en 125.
Mis dos cartas fueron: Djinn Chwala, la cual es una excelente carta del Splinter Dragón.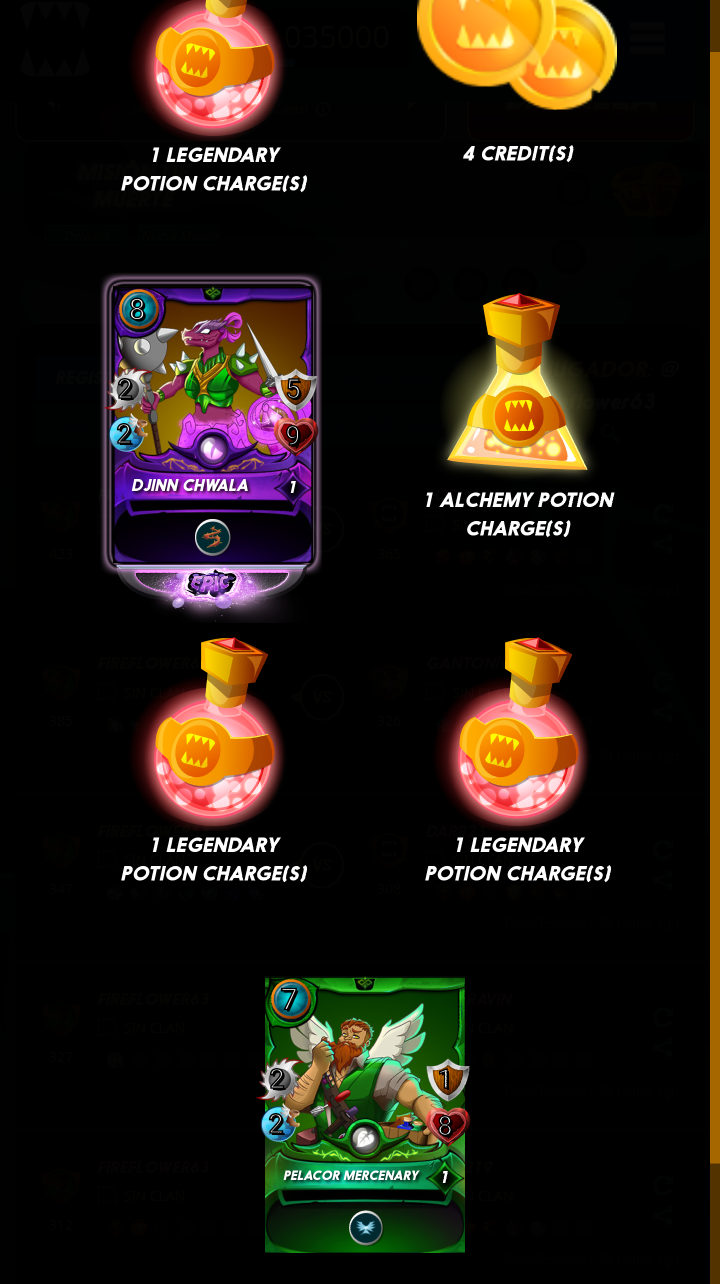 La otra carta es Pelacor Mercenary, es del Splinter Tierra, muy buena y además estoy reuniendo las que me faltan para subirla de nivel.
---

Bueno, esto fue mi final de temporada. Considero que fue buena, sobre todo porque ahora tengo otra perspectiva del juego,más allá de solo jugar aprendí que puedo monetizar a través del alquiler, que puedo hacer crecer mi cuenta en el tiempo de mediano y largo plazo al invertir en cartas nuevas.
Ahora veo más posibilidades en Splinterland
Gracias por todo a todos 🙏🏻🔆
Cuéntame cómo te fue a ti. 🤗🌺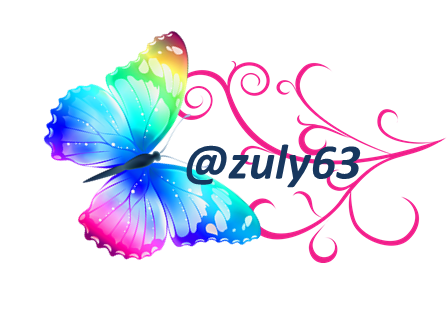 ---
---