Mi mejor momento en #hive (Spa-Eng)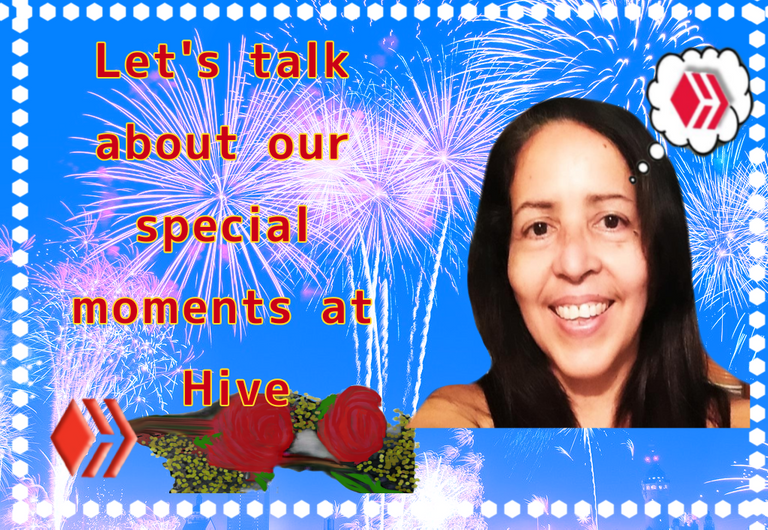 Hello, how are you? 🤗🌹
For a moment I thought I wasn't going to participate in this initiative, not because I didn't like it, quite the contrary I think it's a great initiative to show what has happened between
#hive
and us.

What happens is that after the covid I have been with low energies, I wake up well and suddenly what I want is to sleep. I know this is part of the recovery, they say it's slow ....

But considering this is a great initiative I'm not going to pass it up, as my perfect time is to talk about #hive.

Now yes, my best moment is: ...
(Tatatatatannn...).

I have many moments hahaha.... I just want to tell you about some that I can consider very special.


My first moment was when I joined Hive.
That was a super special moment that I still remember. Why?
Because in the mentorship we had several people with @danielvehe I understood that HIVE was a great platform where I could:
A) Express myself in any way I wanted without this being censored.
B) That I can have and keep the intellectual property of everything I create with my hands or with my mind.
C) That everything I do in #Hive generates a reward for me.

And this made me "explode with joy".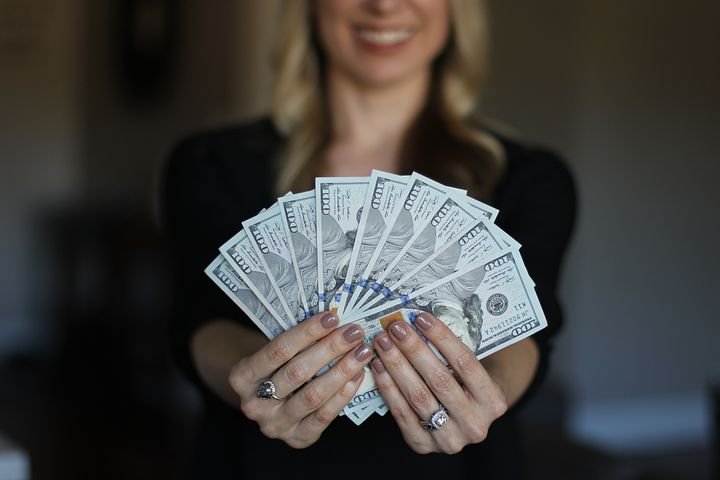 Fuente
Another super spectacular moment was when I exchanged my first Hive to Bolivars.

Thanks to @rutablockchain and their @rutacambios, this transaction was quick, easy and low commission.

This exchange of digital currencies made me realize that it was very simple to write in my blog what I loved the most and in return receive a reward, which in turn I could exchange to my national currency in the easiest way.
On other platforms on the web sometimes making this type of transaction is more difficult and in the worst case, it can turn into a scam.
To clarify @rutacambios is the best hive bureau de change 😍🌺😄

Another special moment was when I tokenized my first drawings on Hive. My NFTs 🥳🥳🥳🥳.
Yessssss, not even in my wettest dreams had I thought of tokenizing my drawings. Hahaha

When they created @nftshowroom I was already here on Hive and enjoying my new connection with art, with drawing and I read that an art gallery would be created for all the artists of hive and the world.

It really was a wonderful experience..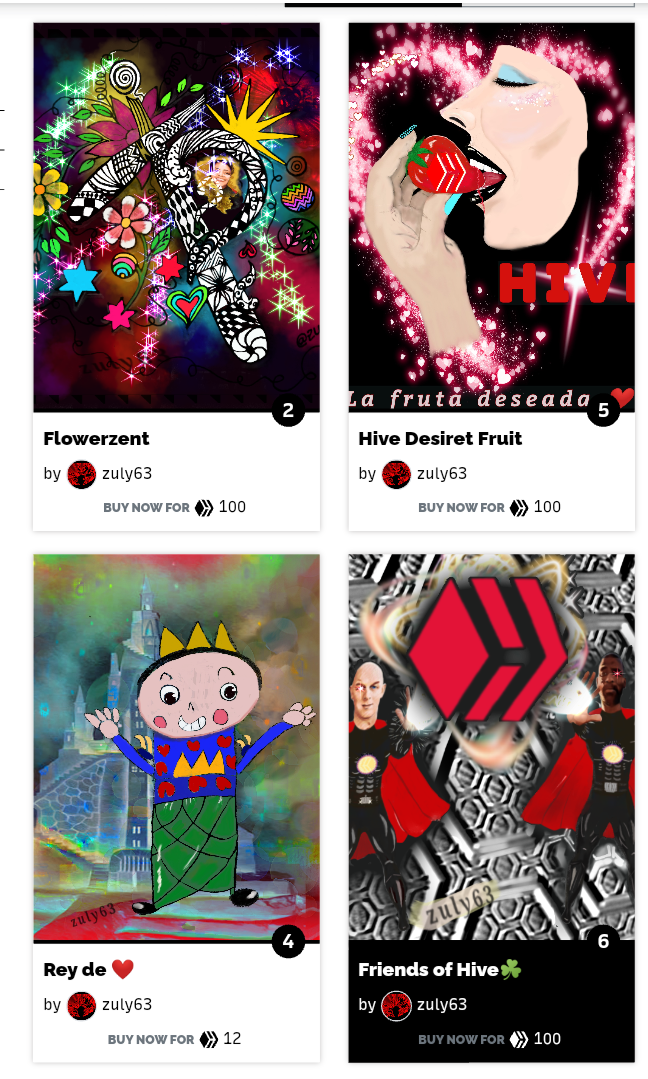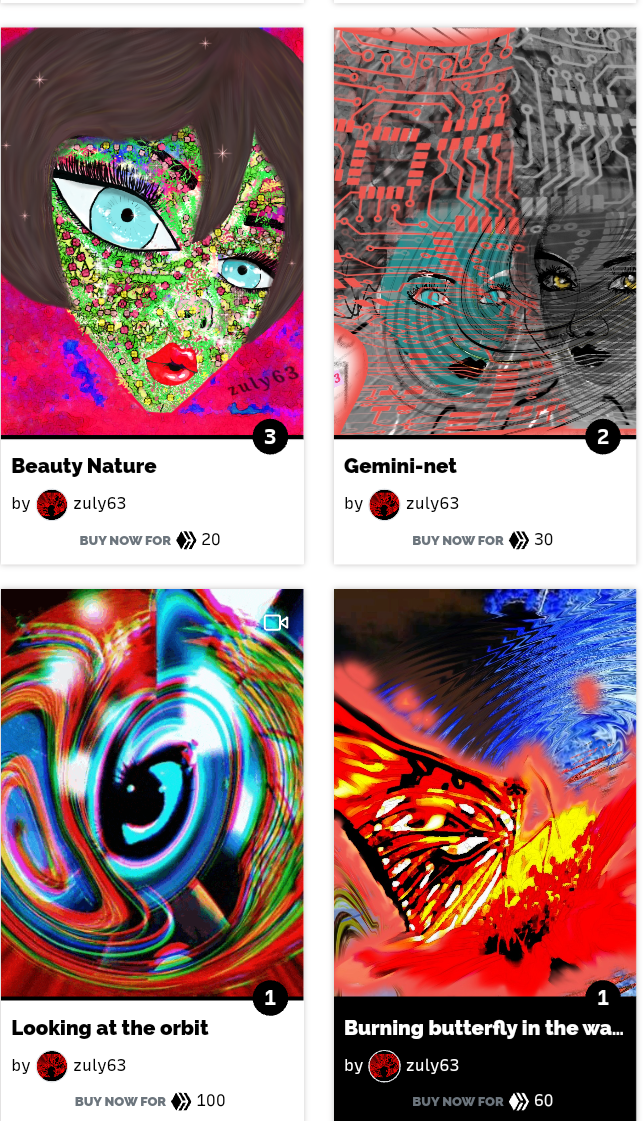 These are some of my NFT.

Lastly, Hive has become my special bank from where I can use my earnings and invest in other platforms.

I really tell you it's worth the effort to be on this platform, stay up late if necessary or spend hours shaping a post to enjoy the interaction with others and get rewards in your cryptocurrency, as it's a good thing to lose out on the benefits it can give you.

Every day we invest time and talent to #hive is a moment that will bring benefits to your life and the lives of yours.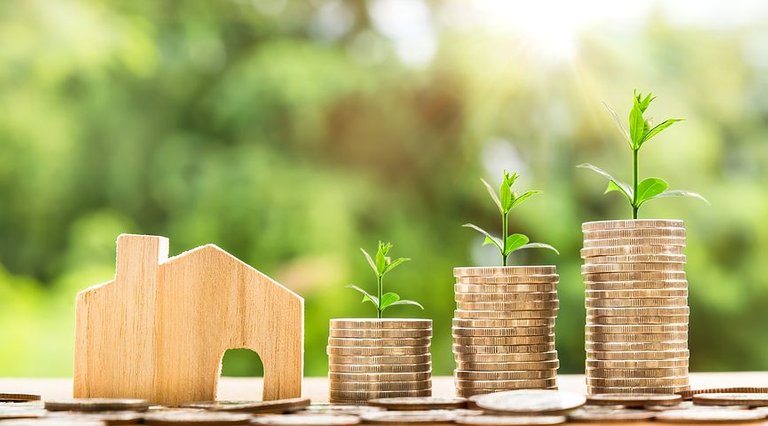 Follow me for more special moments at #hive haha.
I bless #Hive, I bless all of us who participate in it and make it great with what we do. Now it's just that there are so many things to do.
I imagine that Hive is a piece of land of many acres that I bought. I have barely made a little hut to sleep and shelter from the rain and the sun. A place to eat and share with the hivers. But there is still a lot to do.
There are still no roads, buildings, parks, squares, radio stations and television studios ... and more and more .... Everything is just in ideas, we must make it real.

Tell me, what do you dream for #hive in 5 more years? 😊...
(I'll turn this into an initiative) haha.
Thanks for making it all the way through and supporting my content on #hive.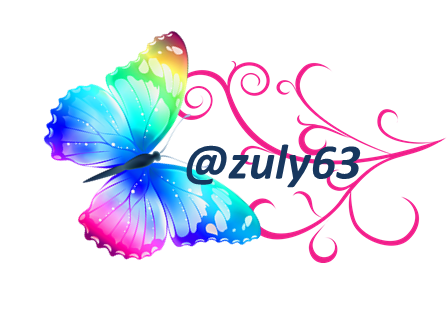 Note:
Text separators courtesy of @eve66 for the entire community. Visit his profile 🌹❤️
Translated with www.DeepL.com/Translator (free version)
---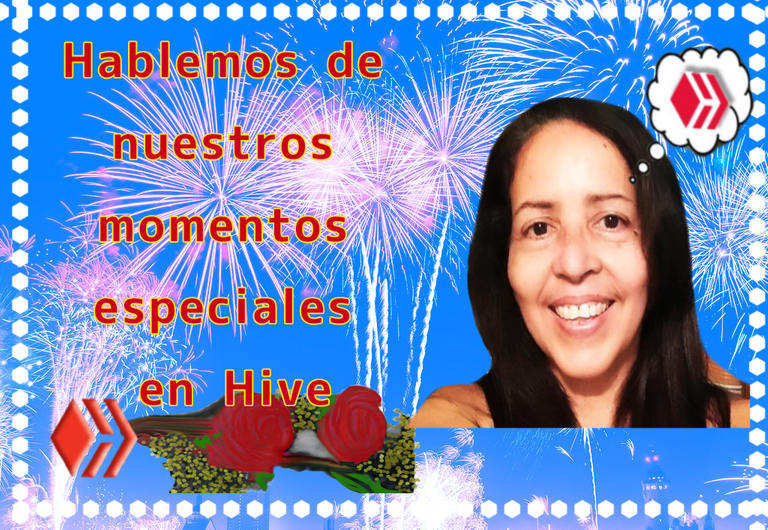 Hola cómo están? 🤗🌹
Por un momento pensé que no iba a participar en esta iniciativa, no porque no me gustaba, todo lo contrario pienso que es una gran iniciativa para mostrar lo que ha pasado entre #hive y nosotros.


Lo que pasa es que después del covid he estado con las energías bajas, me levanto bien y de repente lo que quiero es dormir. Sé que esto es parte de la recuperación, según dicen es lenta ...


Pero considerando que esta es una gran iniciativa no la voy a dejar pasar, ya que mi momento perfecto es hablar de #hive.

Ahora si, mi mejor momento es: ...
(Tatatatannn...)

Tengo muchos momentos jajaja... Solo quiero contarte de algunos que puedo considerar muy especiales.


Mi primer momento fue Cuando ingresé a Hive.
Ese fue un momento súper especial que aún recuerdo. Por qué?
Porque en la tutoría que tuvimos varias personas con @danielvehe entendí que HIVE era una gran plataforma donde podía:
A) Expresarme en la forma que quisiera sin que esto fuera censurado.
B) Que puedo tener y mantener la propiedad intelectual de todo lo que creo con mis manos o con mi mente.
C) Que todo lo que hago en #Hive me genera una recompensa.

Y esto me hizo "explotar de alegría".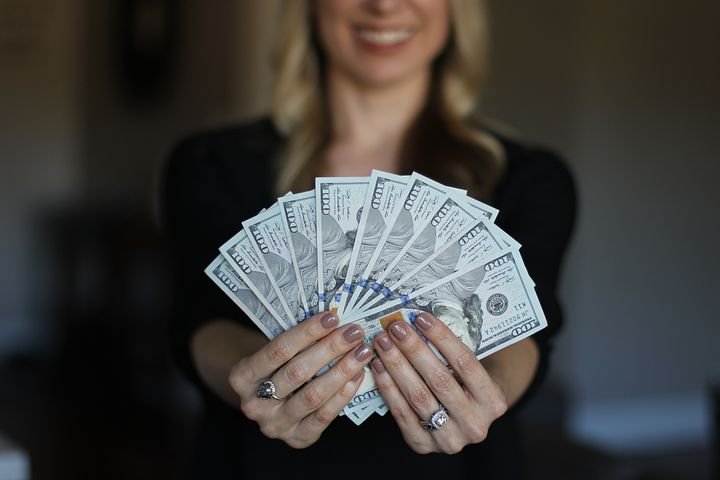 Fuente
Otro momento súper espectacular fue cuando Cambié mis primeros Hive a Bolivares.

Gracias a @rutablockchain y su @rutacambios, esta transacción fue rápida, sencilla y poca comisión.

Este intercambio de monedas digitales me hizo dar cuenta que era muy sencillo esto de escribir en mi blog lo que más amara y de vuelta recibir una recompensa, la cual a su vez podía cambiar a mi moneda nacional de la forma más fácil.
En otras plataformas en la web en ocasiones hacer este tipo de transacciones es más difícil y en el peor de los casos, se puede convertir en estafa.
Para aclarar @rutacambios es la mejor casa de cambio de hive 😍🌺😄

Otro momento especial fue cuando Tokenicé mis primeros dibujos en Hive. Mis NFT 🥳🥳🥳
Siiii, ni en mis sueños más húmedos había pensado en hacer un Token de mis dibujos. Jajaja

Cuando crearon @nftshowroom ya estaba aquí en Hive y disfrutaba mi nueva conexión con el arte, con el dibujo y leí que se crearía una galería de arte para todos los artistas de hive y el mundo.

Realmente fue una experiencia maravillosa.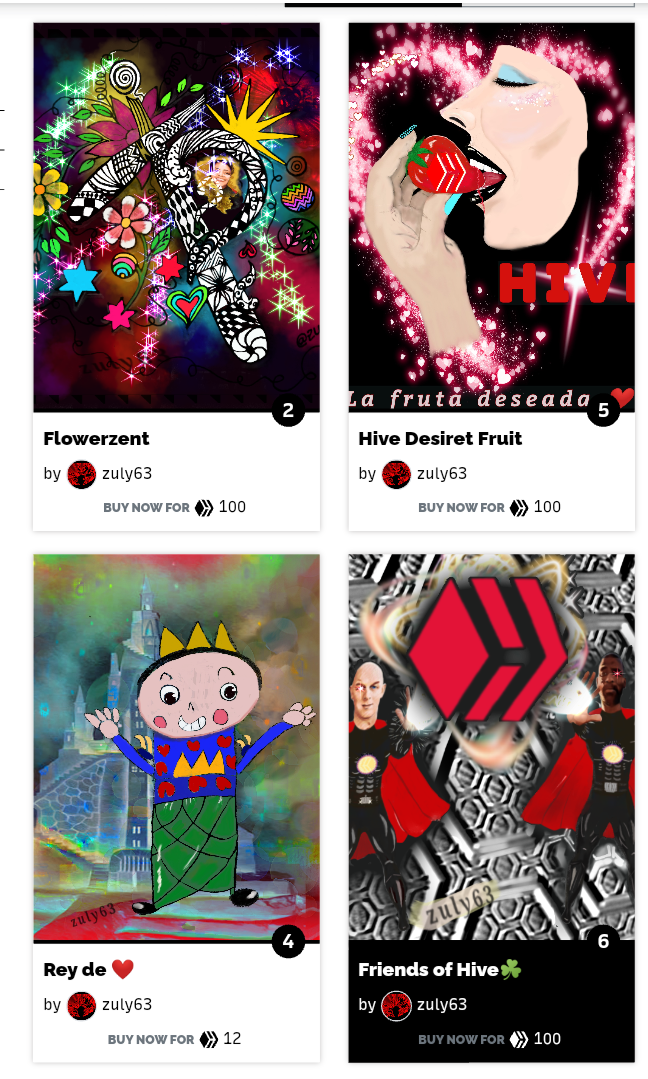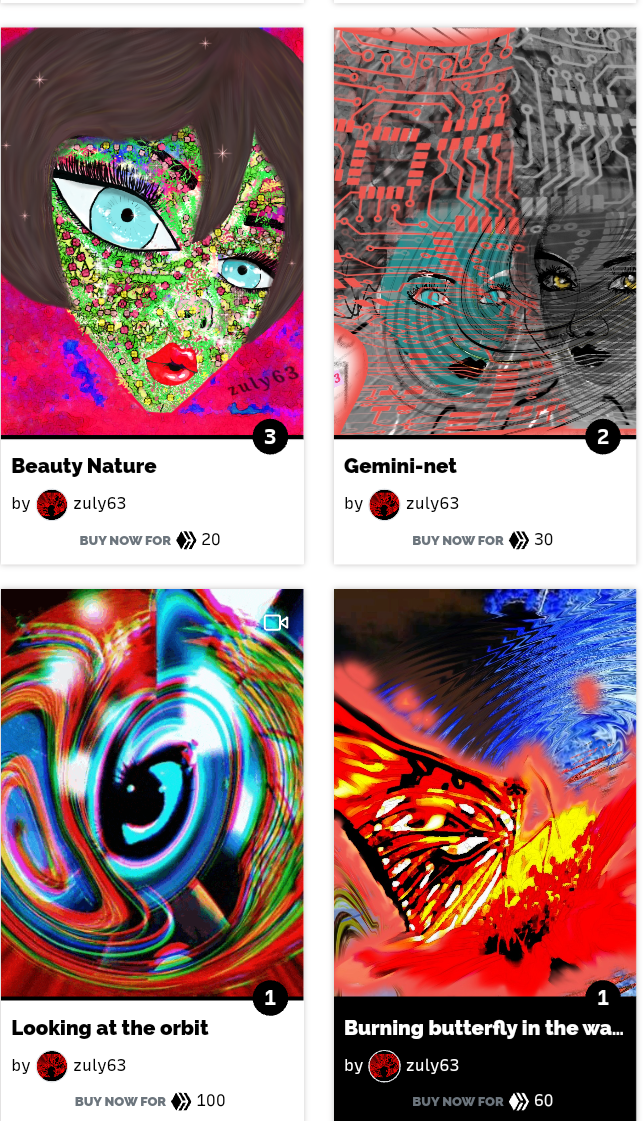 Estos son algunos de mis NFT.

Por último, Hive se ha convertido en mi banco especial de donde puedo usar mis ganancias e invertir en otras plataformas.

Realmente te digo que vale el esfuerzo estar en esta plataforma, trasnocharse si es necesario o pasar horas dándole forma a un post para disfrutar de la interacción con otros y obtener recompensas en su criptomoneda, ya que es un bien que se pierde en los beneficios que puede darte.

Cada día que invertimos tiempo y talento para #hive es un momento que traerá beneficios a tu vida y la de los tuyos.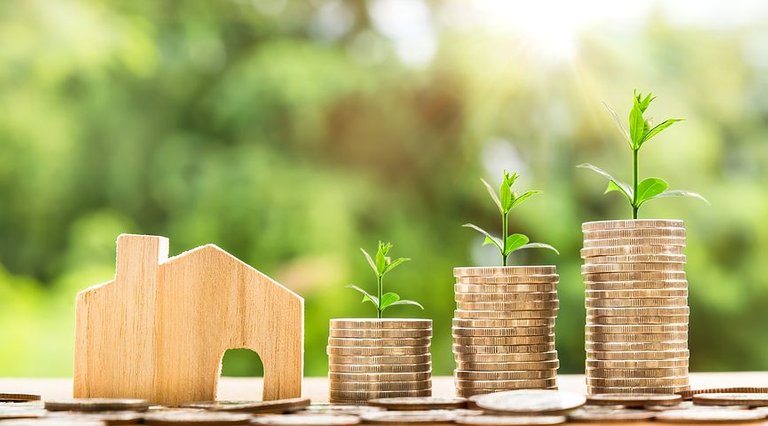 Sígueme para conocer más momentos especiales en #hive jaja
Bendigo a #Hive, bendigo a todos los que participamos de ella y la engrandecemos con nuestro hacer. Ahora es que hay muchas cosas por hacer.
Imagino que Hive es un terreno de muchas hectáreas que compré. Apenas he fabricado una cabañita para poder dormir y resguardarme de la lluvia y el sol. Un lugar donde comer y compartir con los hivers. Pero aun hay mucho por hacer.
Aún no hay carreteras, edificios, los parques, las plazas, emisoras de radio y estudios de televisión ... y más y más... Todo está solo en las ideas, hay que hacerlo realidad.

Cuéntame, que sueñas tú para #hive en 5 años más? 😊...
(Convertiré esto en una iniciativa) jaja
Gracias por llegar hasta el final y apoyar mi contenido en #hive.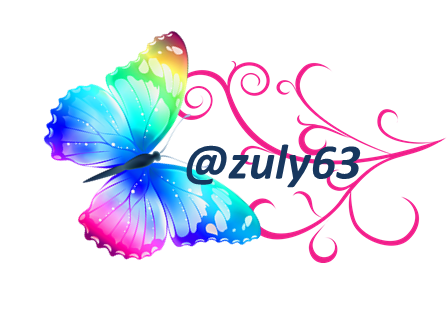 Note:
Los separadores de texto son cortesía de @eve66 para toda la comunidad. Visita su perfil 🌹❤️
etiqueta #
---
---