Barge Ride on the Buffeljags River, Swellendam, South Africa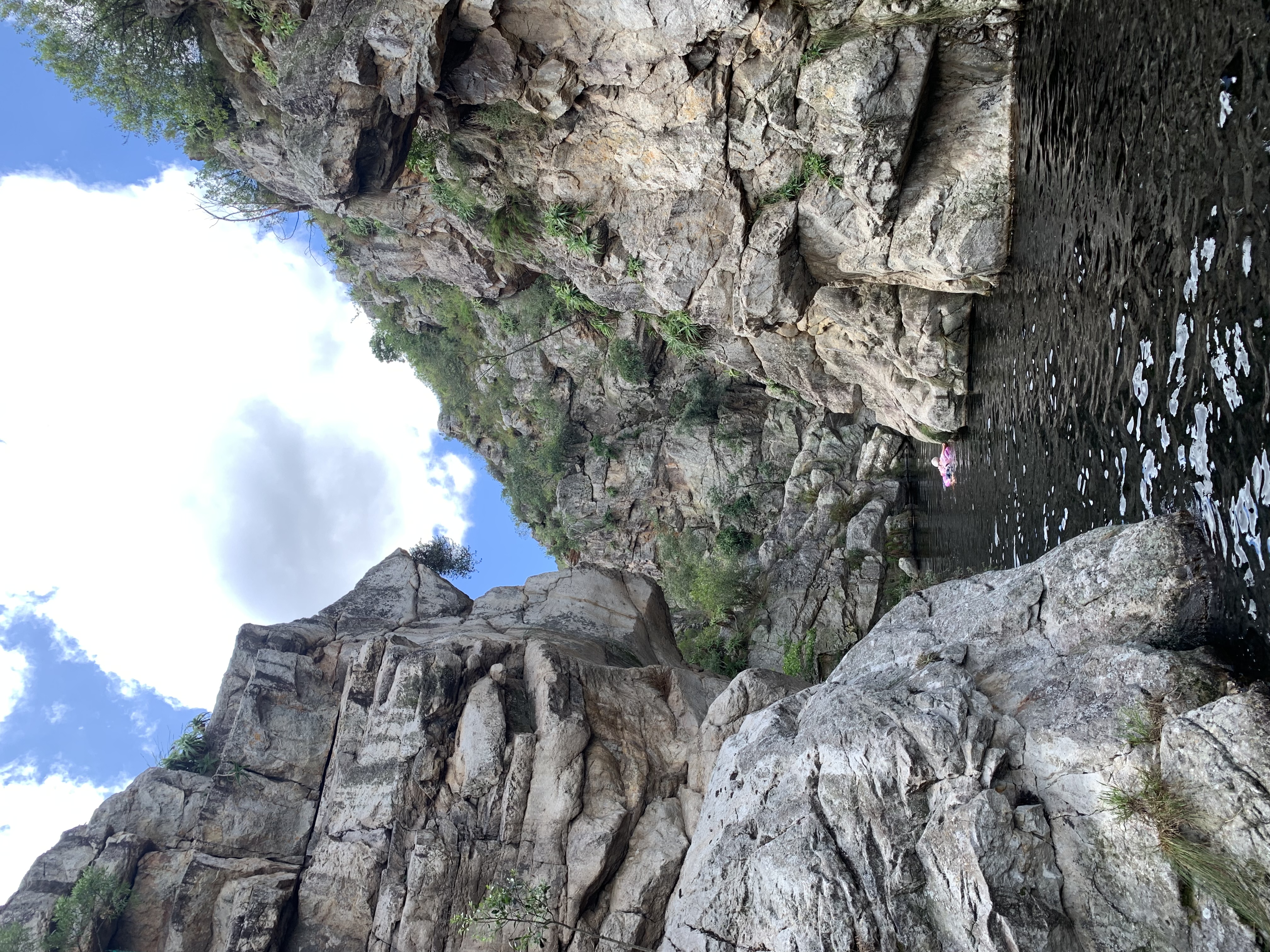 This year we finally had an inland holiday over the season. A friend had invited us to join her at her holiday house in Swellendam, Western Cape, South Africa. Just after the Christmas festivities were over we hopped in the car and took the 2 and a half hour drive from our home in Kommetjie to Swellendam.
We have always driven straight passed but this time it was awesome to stop and see a gorgeous old town.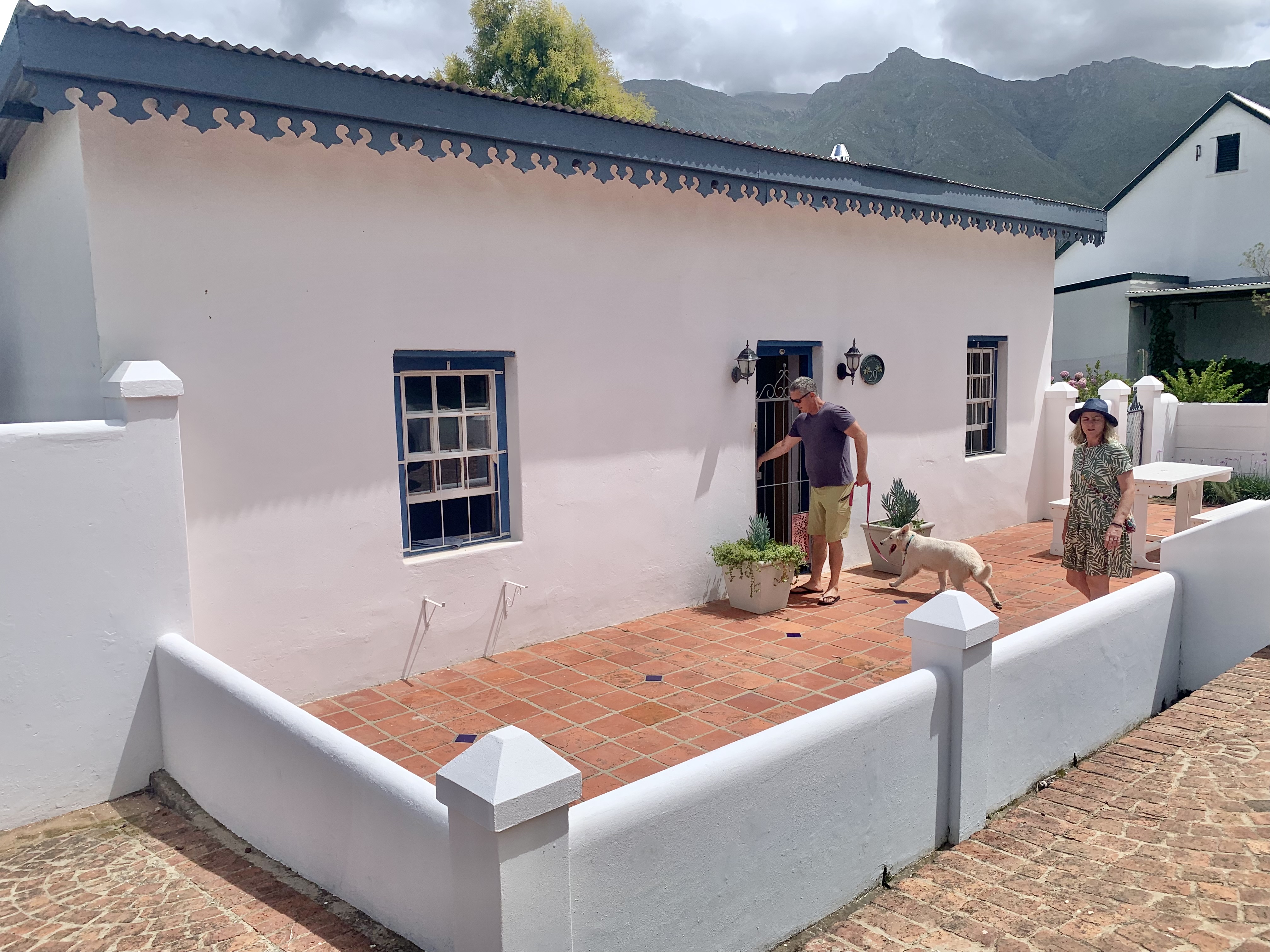 Boho Country Cottage
We pulled up to the Boho Country Cottage and unloaded before quickly grabbing our swimming stuff and got ready to head to the Buffeljags River.
It was a short 15 minute drive and we arrived at Umshanti River Resort and hosts of the barge trip that we were about to embark on.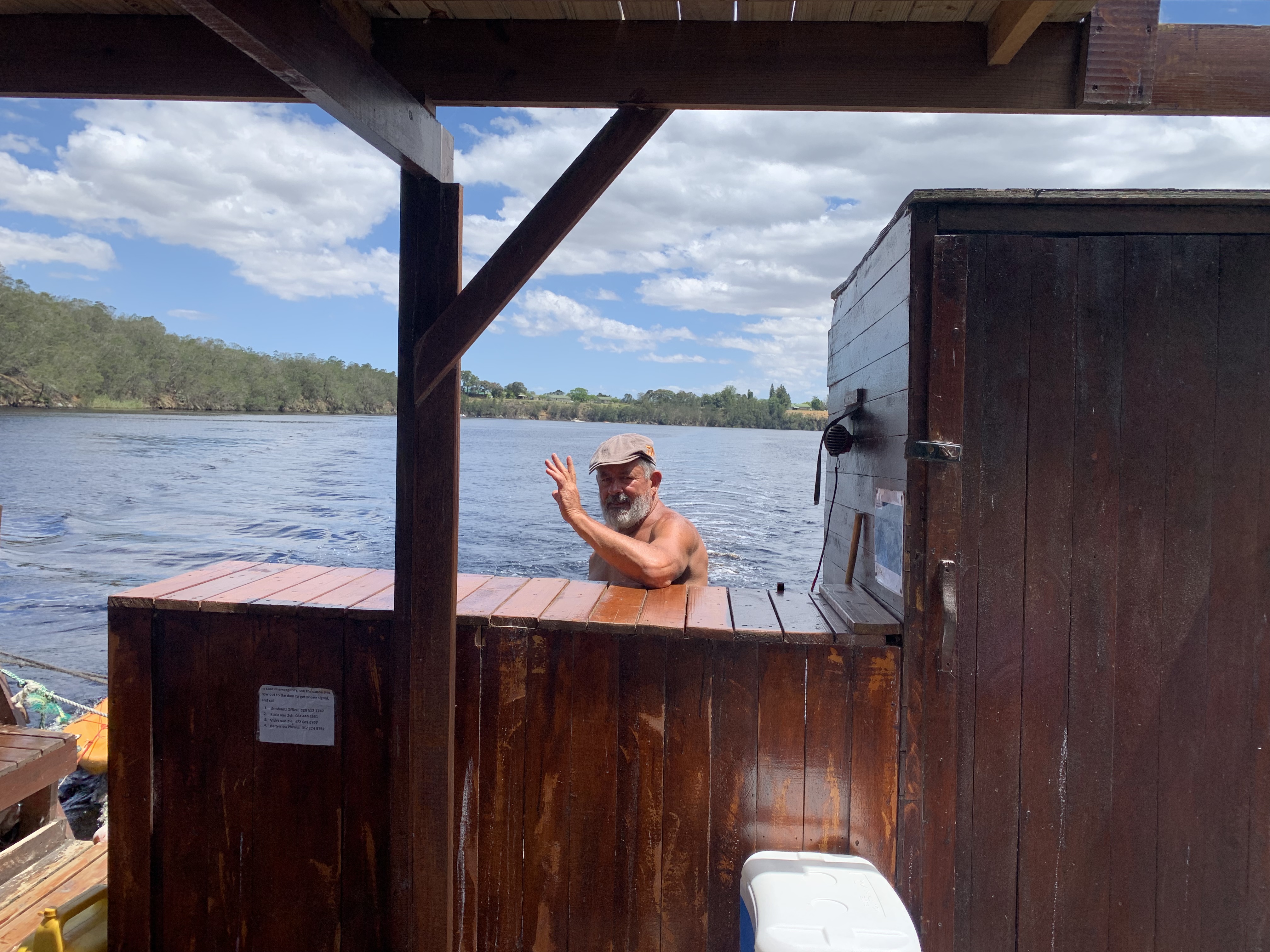 our driver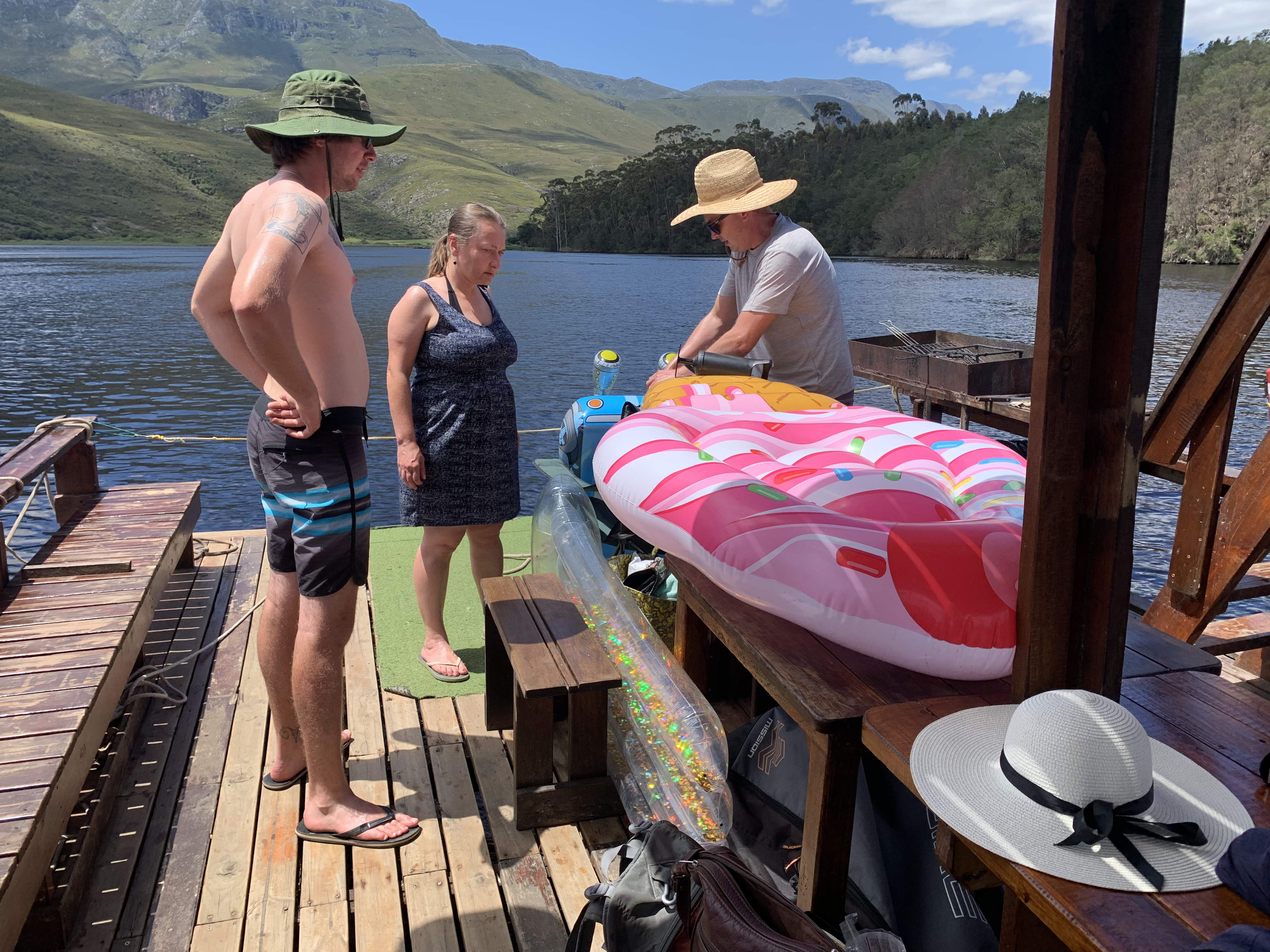 blowing up the floaties
We were soon loaded onto the barge with our picnic and braai goods (bbq) and ready to take to the open water of the wide river.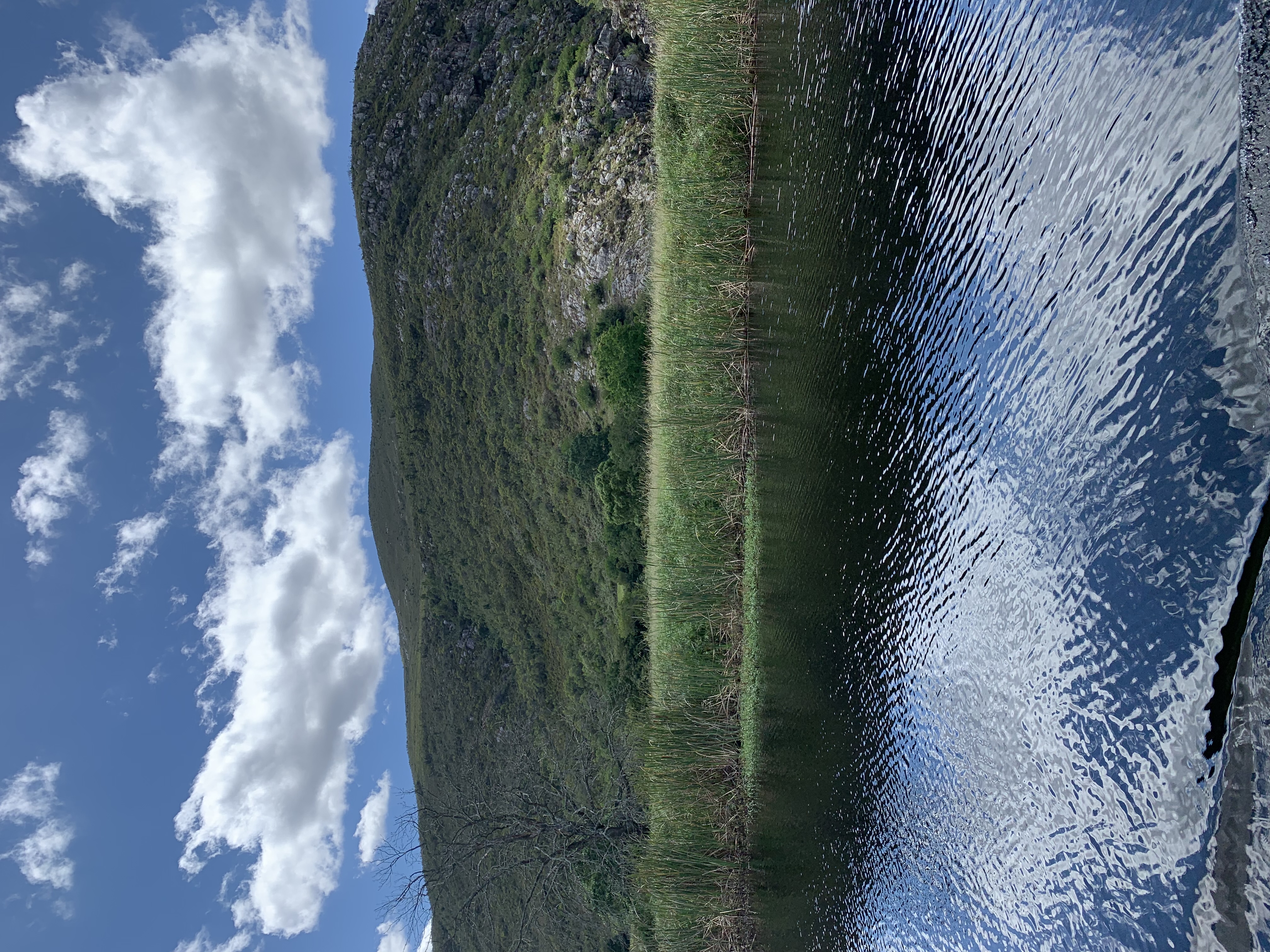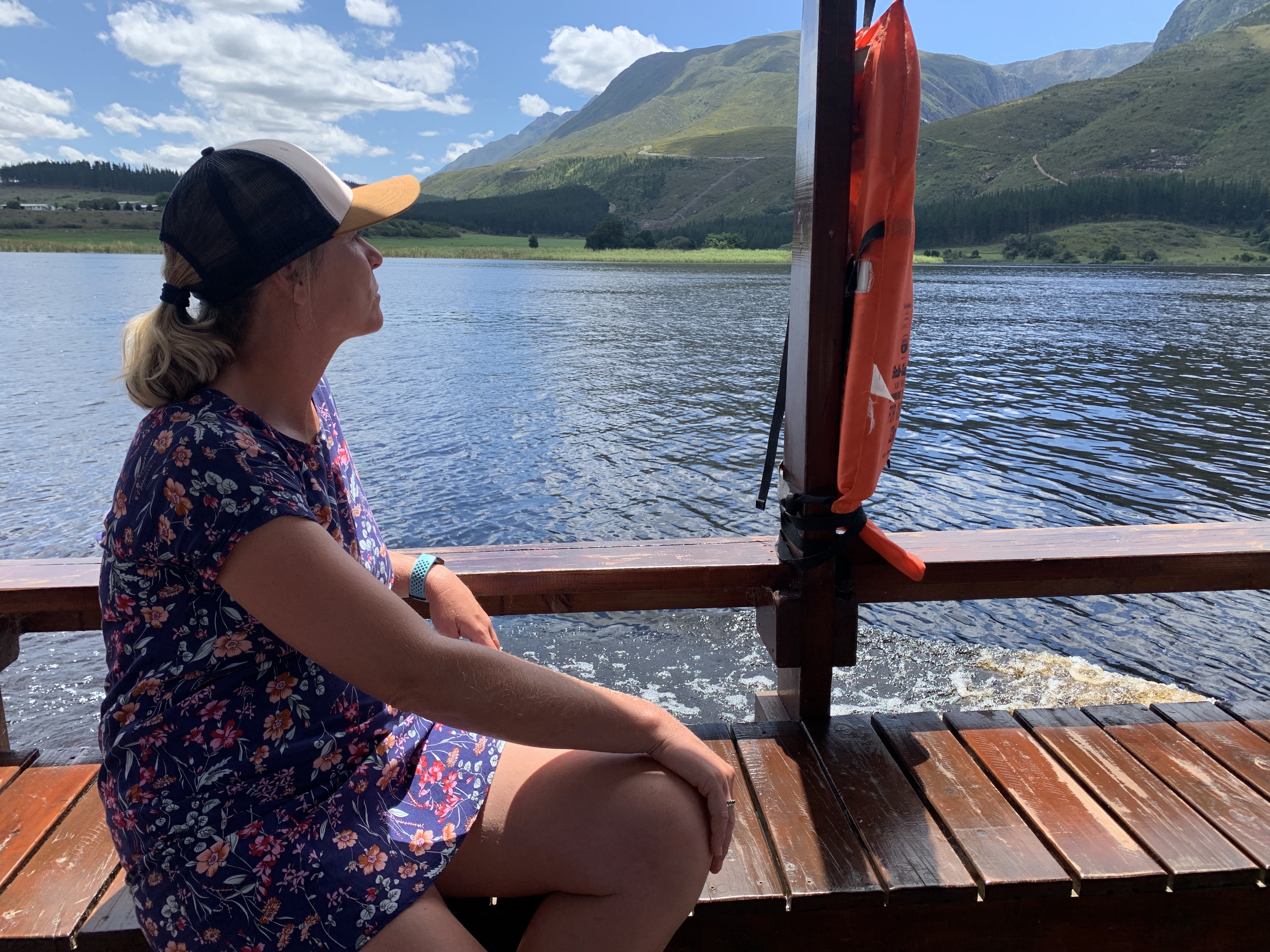 The barge ride was smooth and the weather was fine with a few puffy clouds in the sky. The day was windless and wonderful.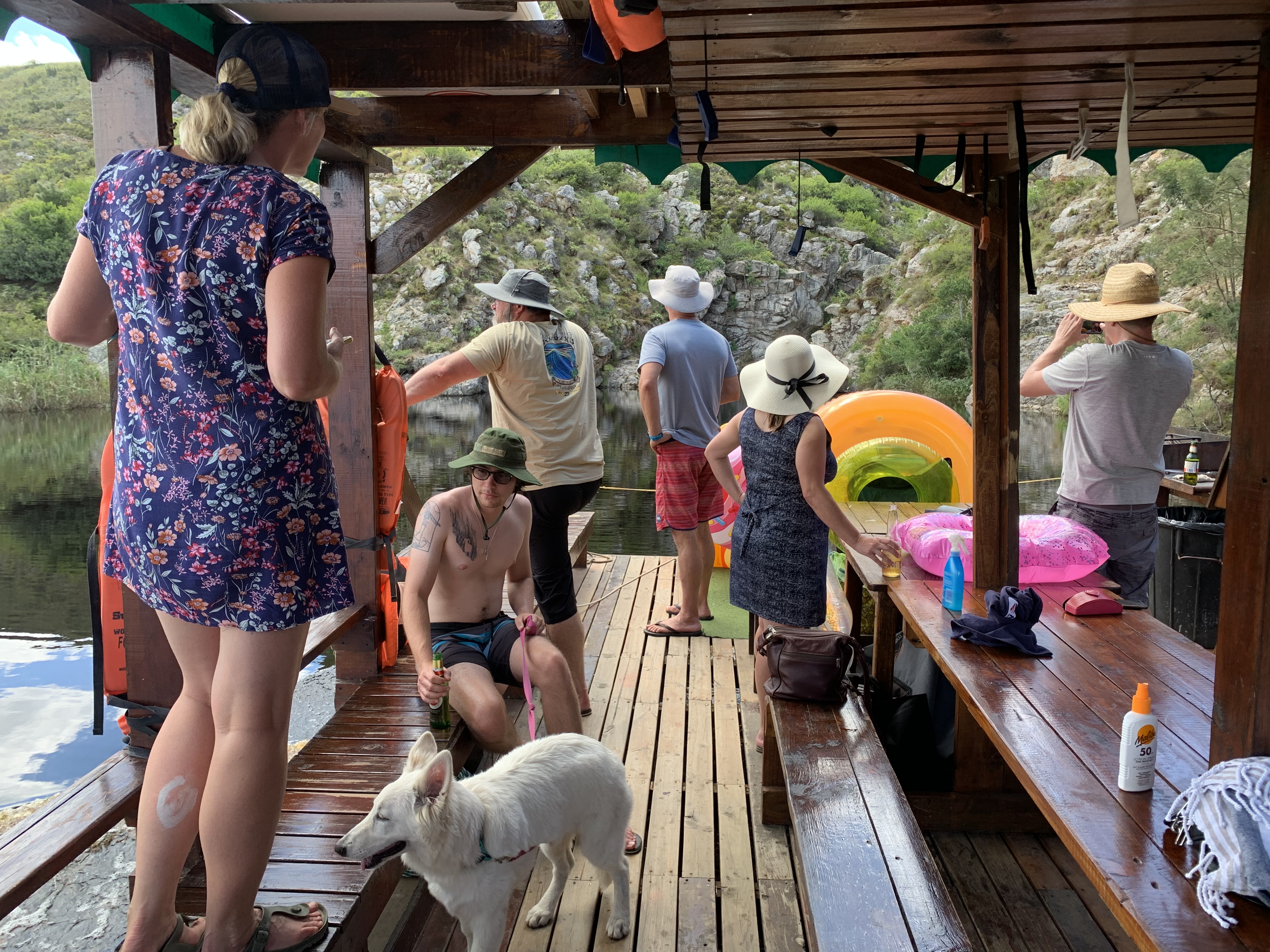 After a 15 minute ride on the barge from Umshanti up the river, we arrived at a gorge in the rocks. Our driver quickly tied up, hopped in his tinny and left us to float alongside the rocky face.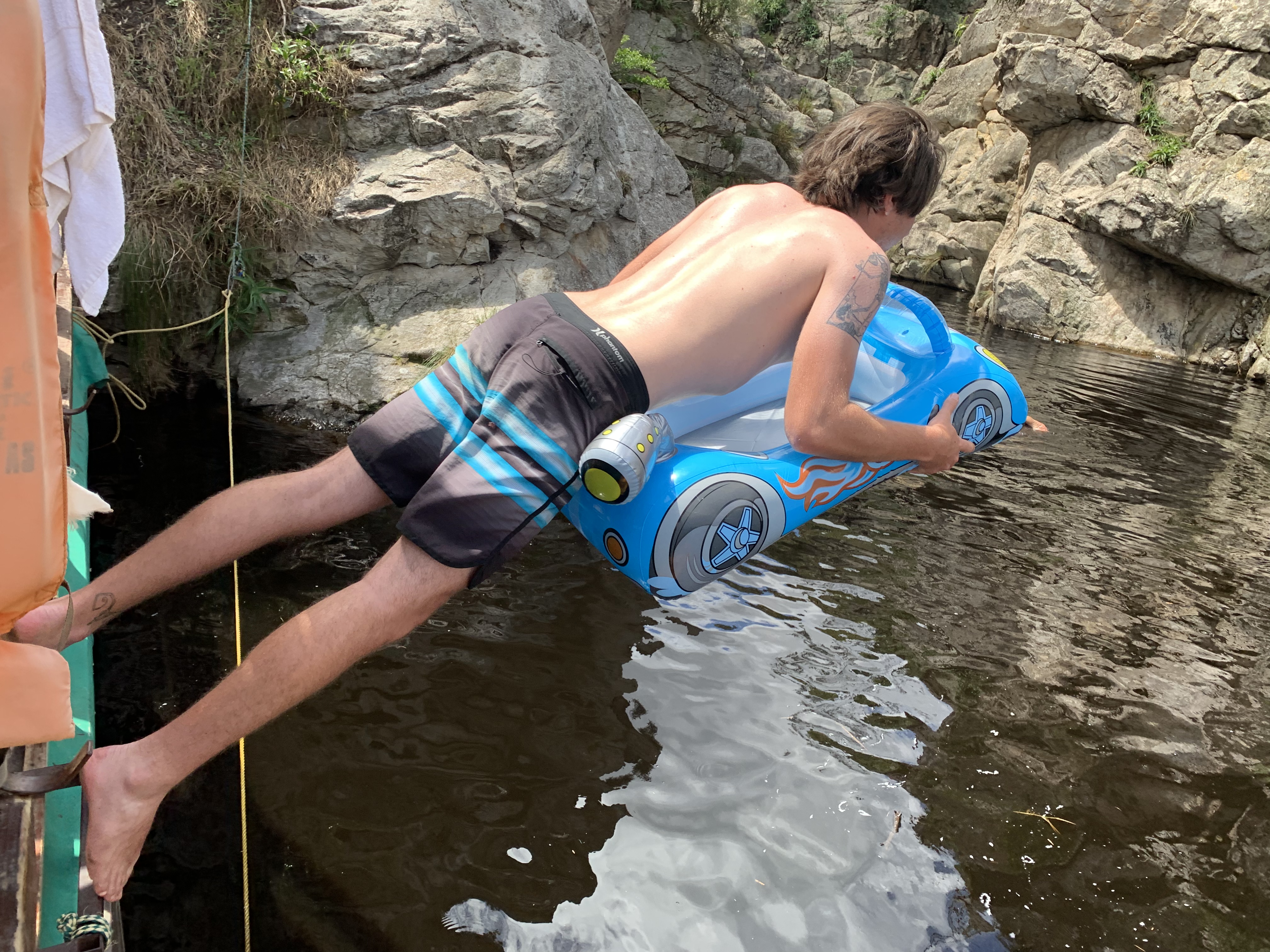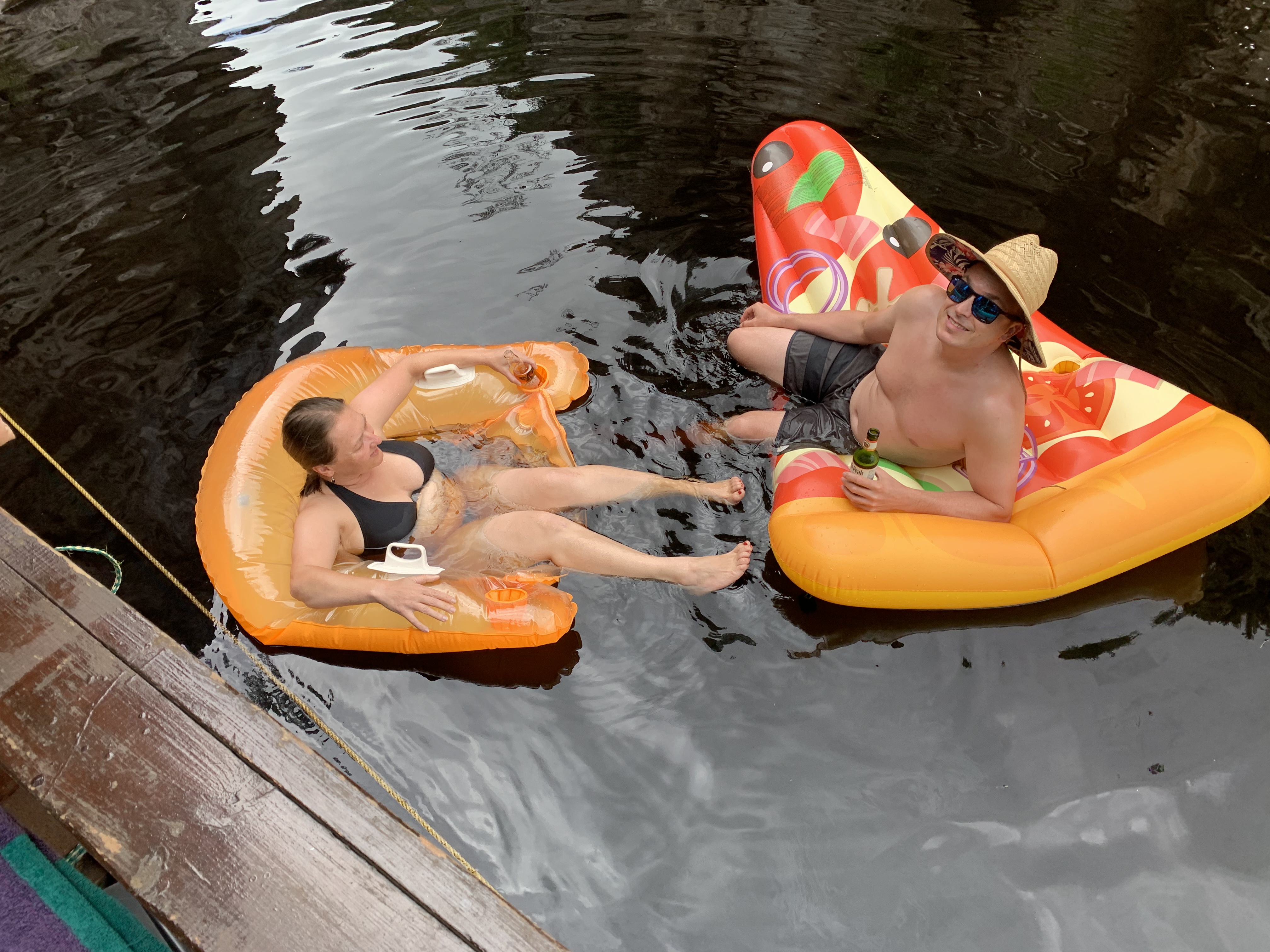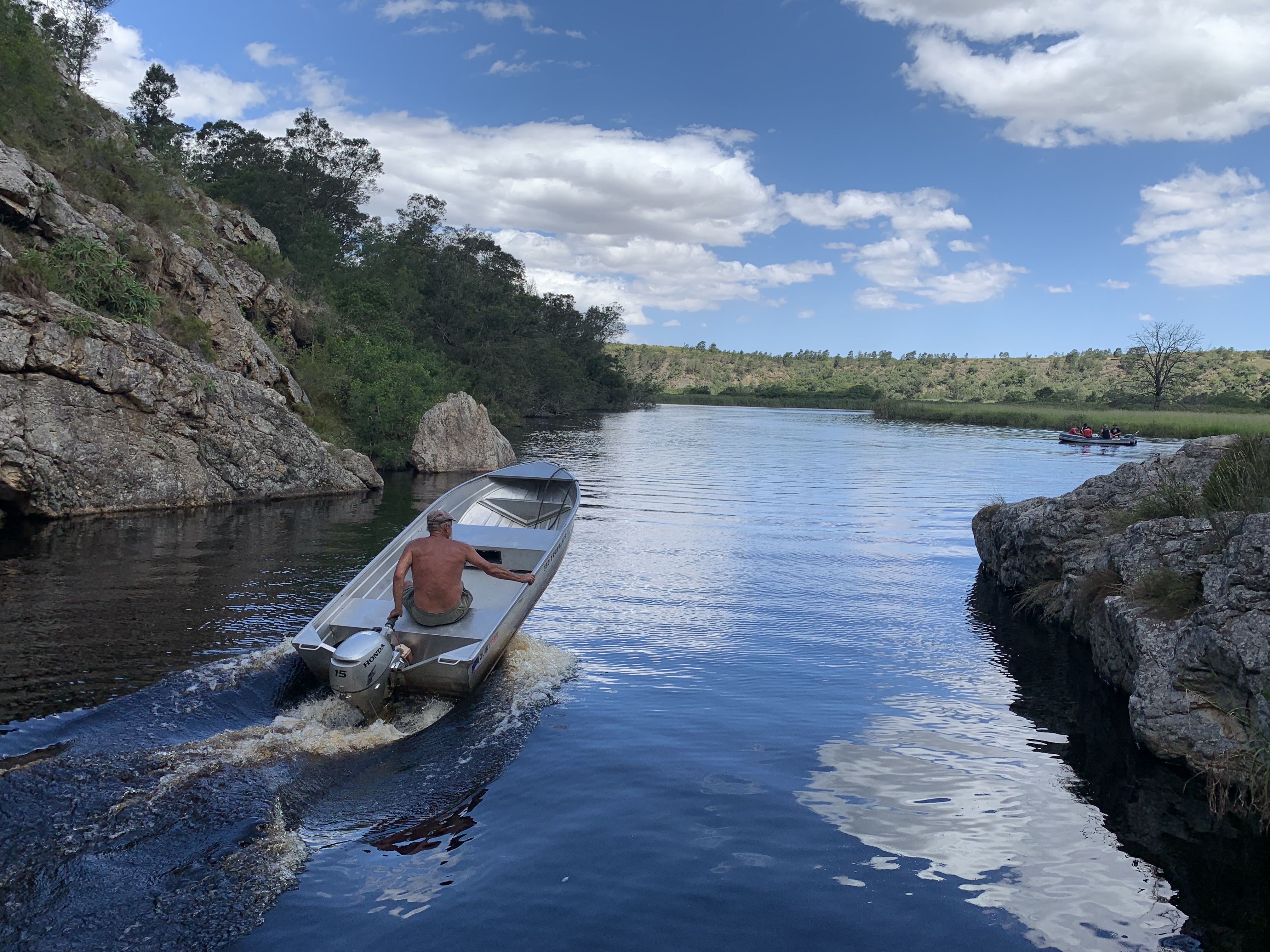 We took turns jumping into the warm dark water, stained with minerals so rich that we couldn't see our hands only 20 centimetres below the surface.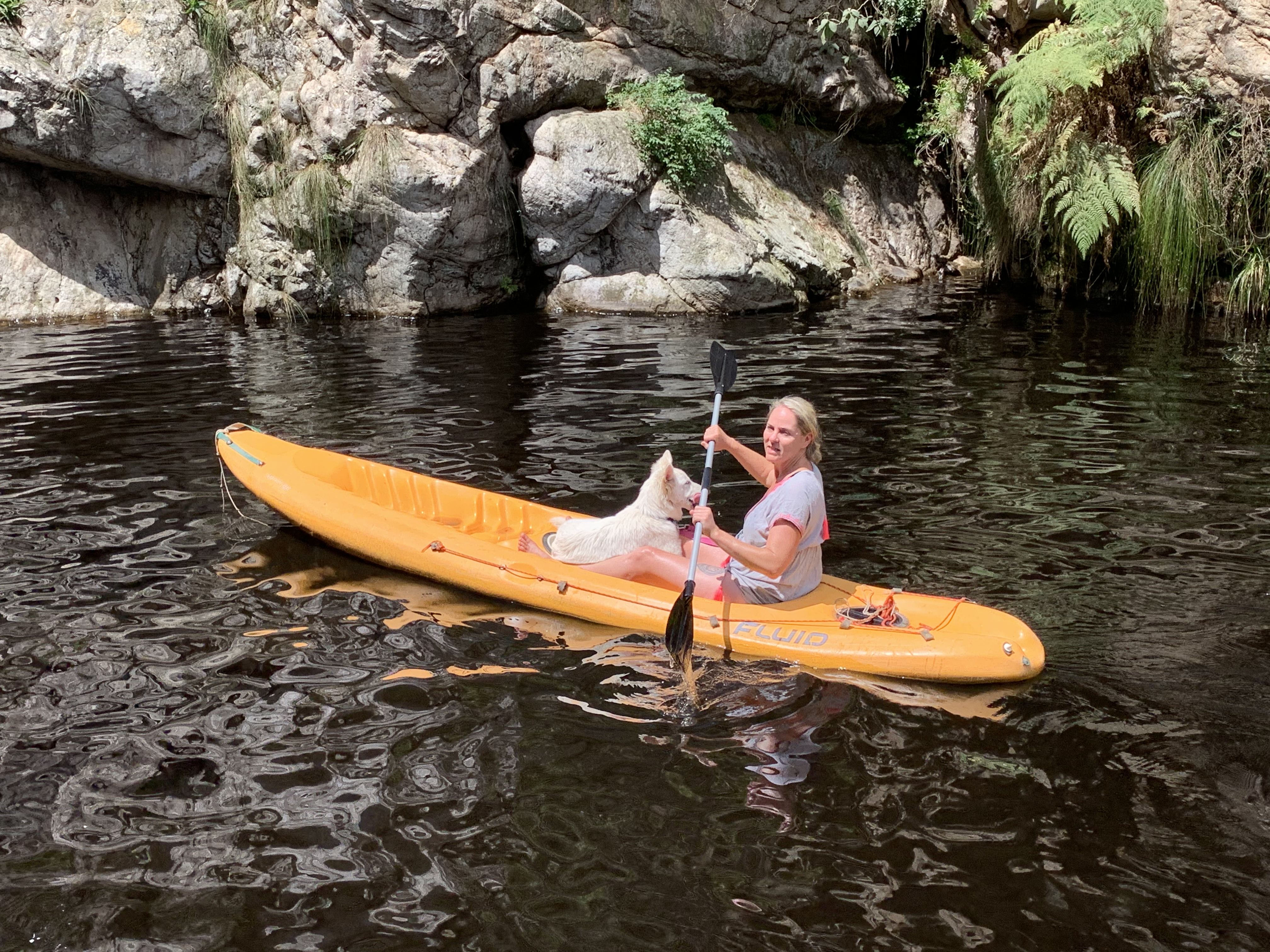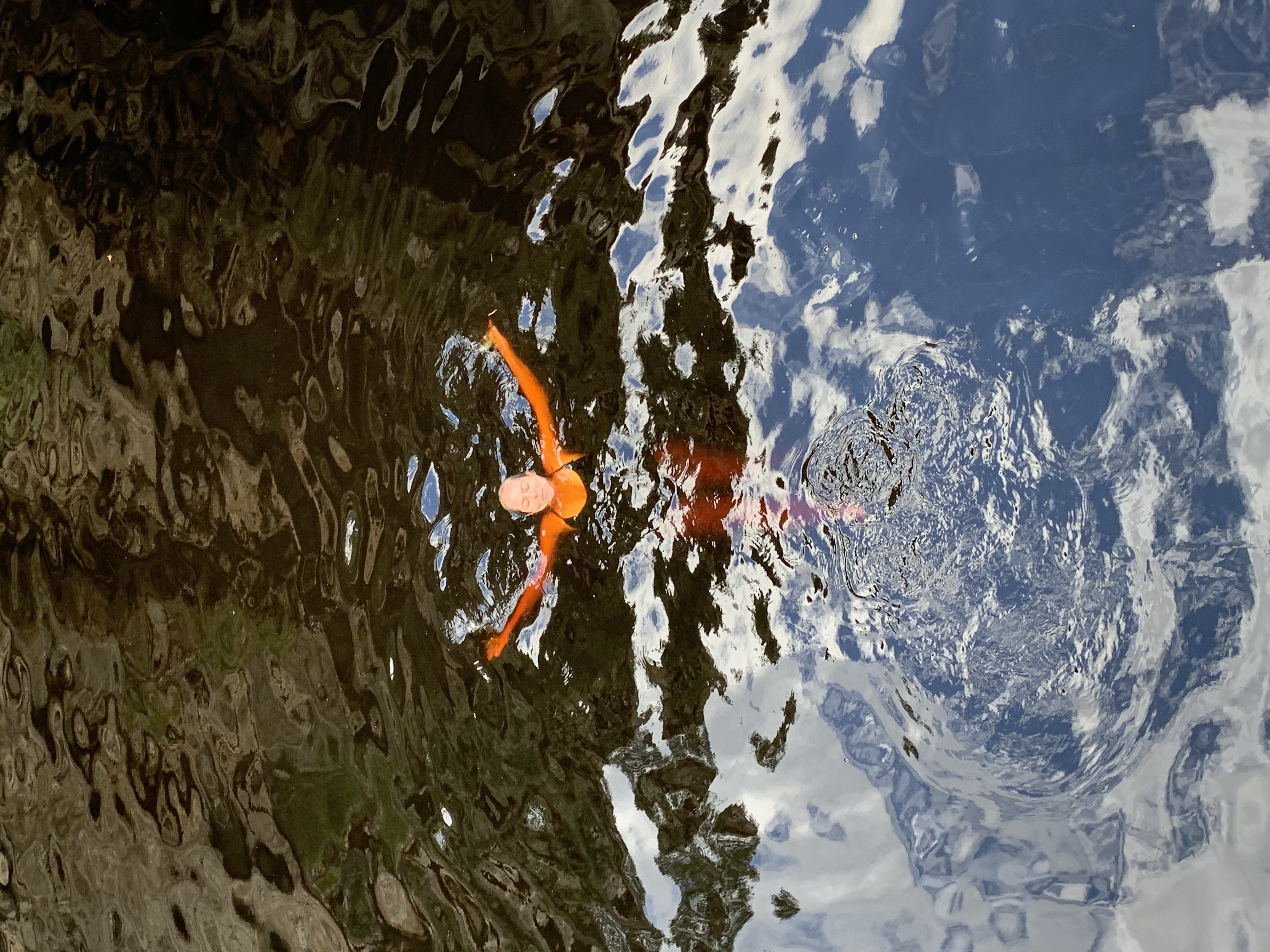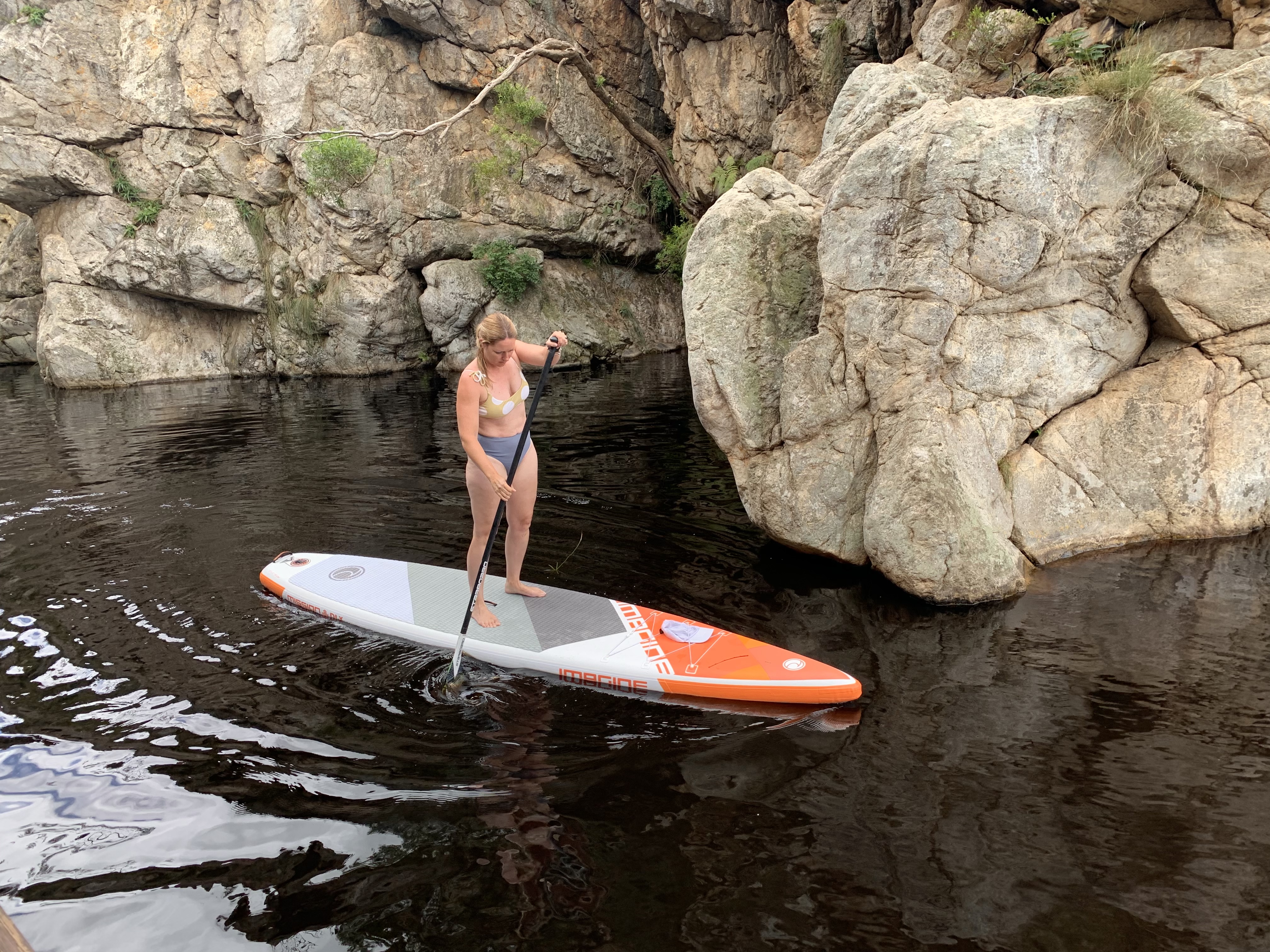 Our floaties were awesome! We slowly packed ourselves up the Kloof about 70 meters to find a wonderful waterfall. Unfortunately I couldn't get any photos but it was beautiful. Fresh water flowing down the mountain side and down into the Kloof.
My husband pumped up the Stand Up Paddle Board (SUP) and headed out into the river for a paddle. For a surfer he had been desperate to get in the water. He was missing the salty waves, but the warm cokey river would have to do.
The guys onboard made a fire and we soon munched on boerewors rolls (sausage for non-South Africans). Delicious!!!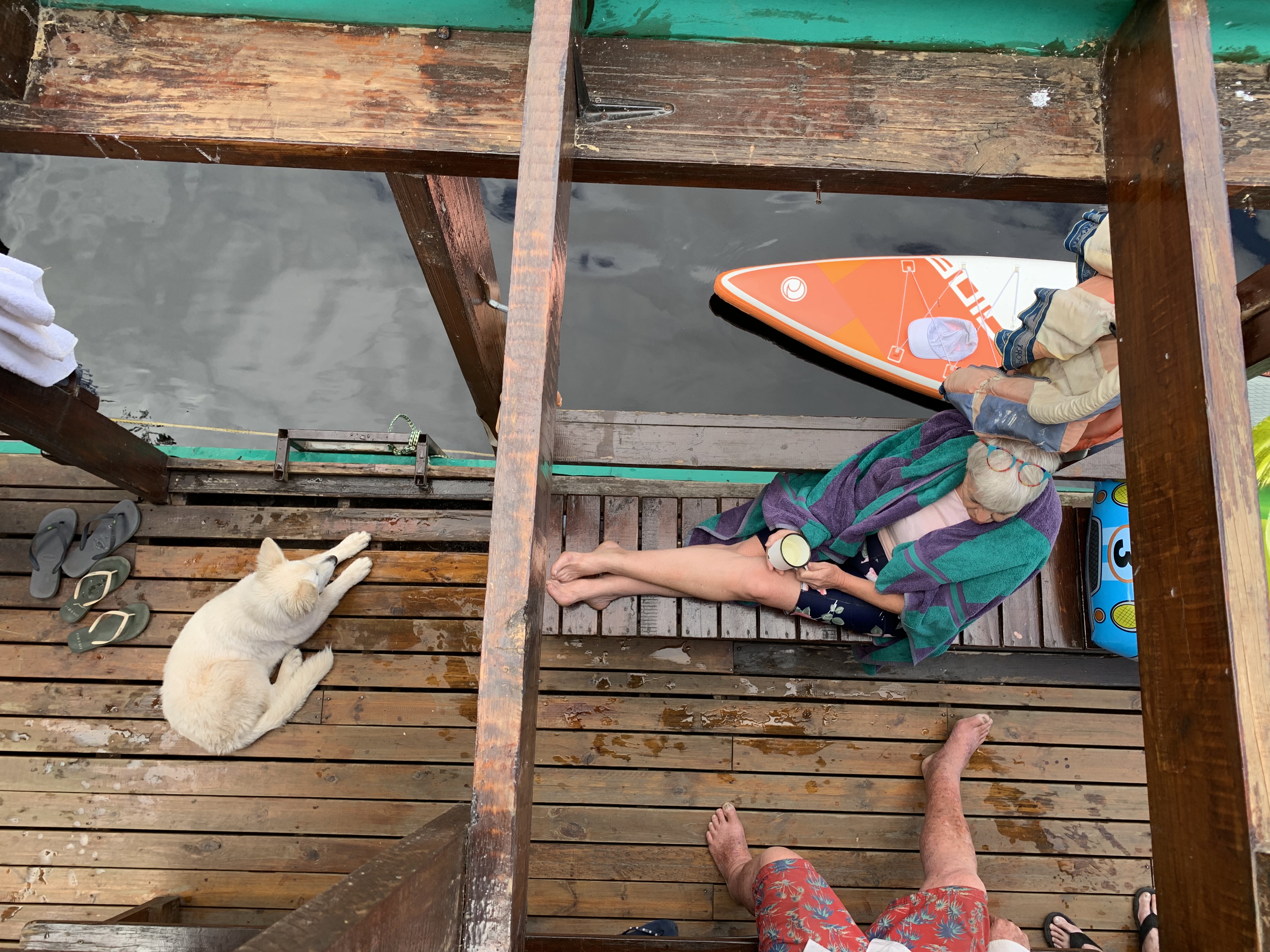 Then back we went into the warm water to float and paddle and chat. We must have floated for 3 hours and began turning into prunes when our barge driver returned just on time.
The packing was quick and the day was getting darker and we were ready to head back to real life.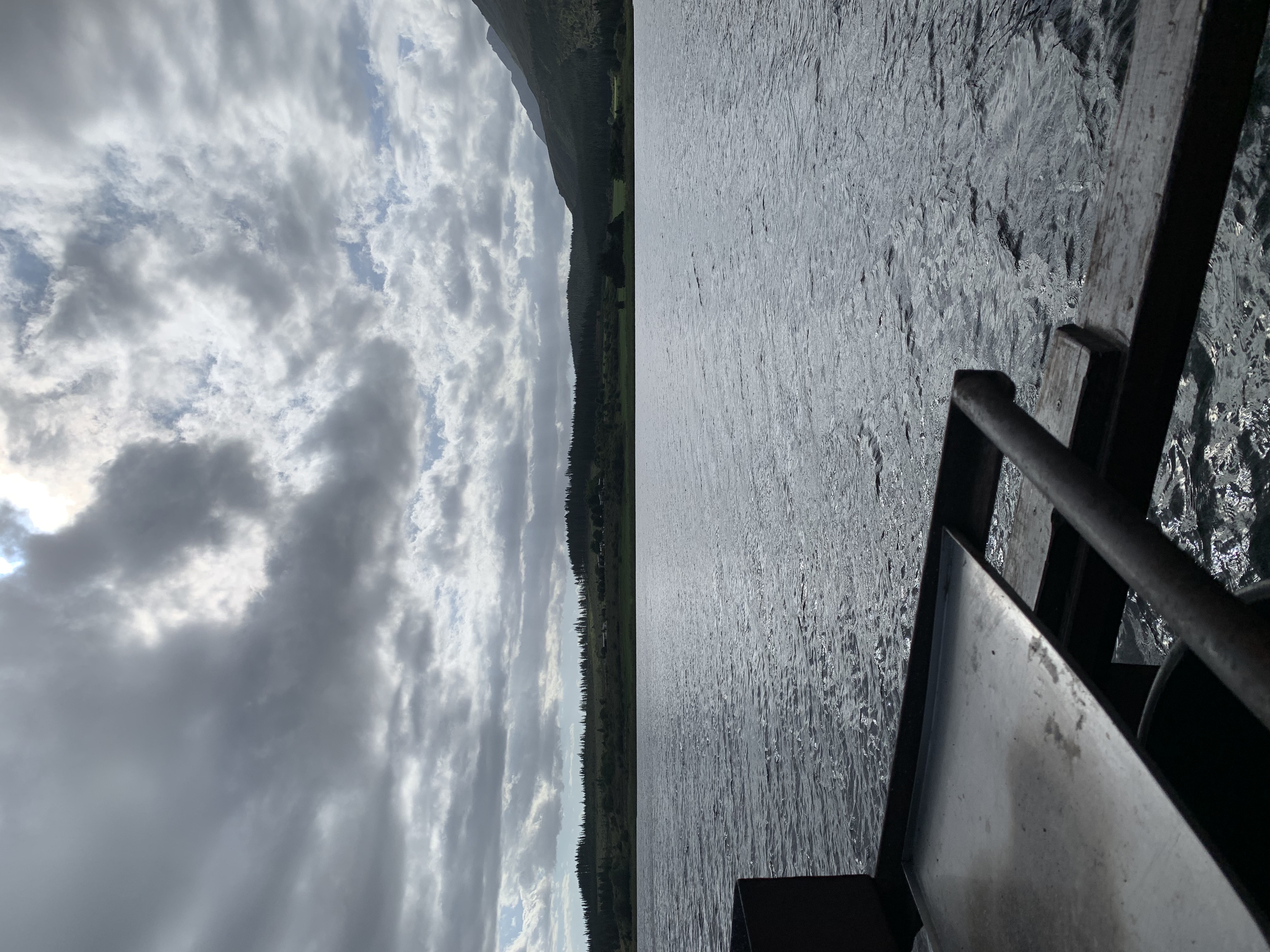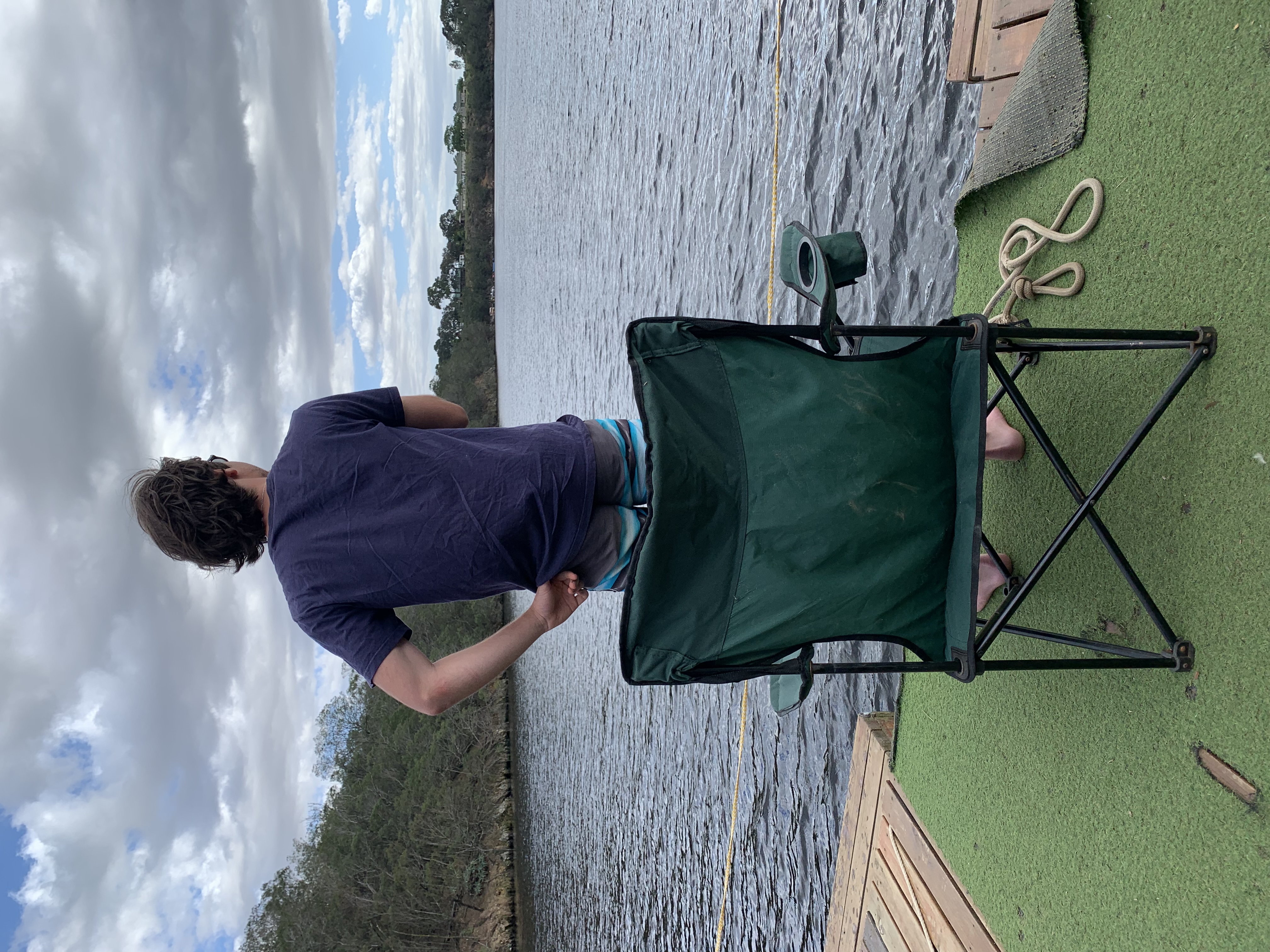 We had one last chance to take in the magnificent mountain and river views in the light breeze of the moving barge.
I would do this again any time!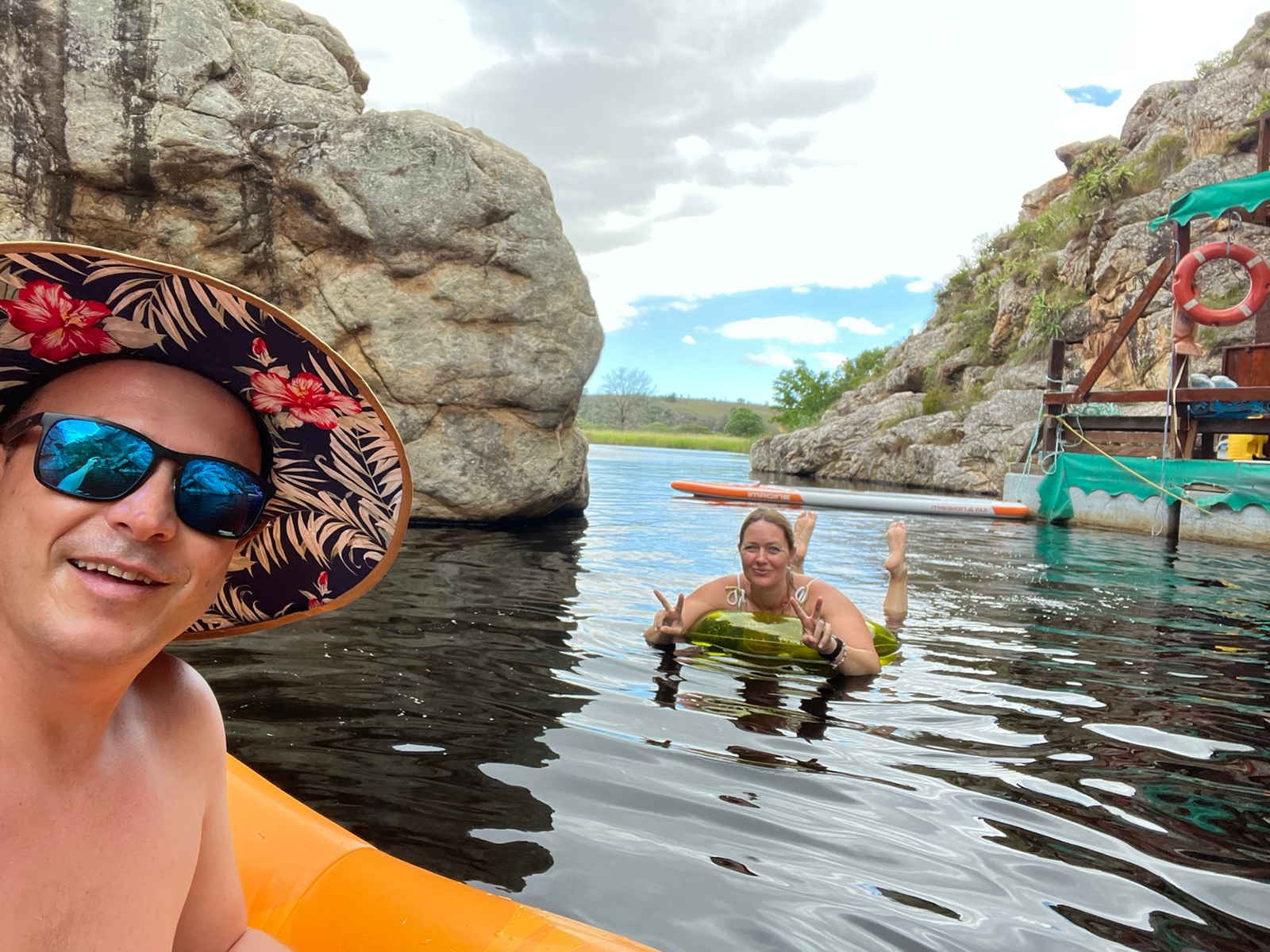 Watch this space for more Swellies adventure from our trip.
All photos are my own
[//]:# (!pinmapple -34.01819 lat 20.53959 long Barge ride on the Buffeljags river d3scr)]
---
---