To Post or Not To Post

I miss photography, and taking photos. I always enjoy beautiful pictures in your posts. At the same time, even if I have camera with me, I don't take it out of the bag, don't photograph. Why? - I asked myself. It took a while to find an answer.
Normal paranoia
From the very first days of the war, authorities, police and Armed Forces asked Ukrainians to not photograph... and there was a long list of subjects that are forbidden to photograph. Military themselves, military objects or equipment, consequences of shelling. In usual life, we rarely see them and it's not the case, but here... banned "subjects" were here and there. I was good lark, turned off geo-location on my smartphone on the very first day, and took photos very carefully, mostly "my face in an interior", lol.
It's 135th day, and experience has shown that the logic of russian occupiers is unpredictable. They're shelling homes, theatres, hospitals, shopping malls, stations and plants. Have you ever thought about how unsafe it is to buy a property next to a mall? It used to be an advantage. Or next to some plant or whatever? Did you consider it dangerous to live in a small village far from the city? It's Russian roulette, and it's dangerous everywhere, because this is a genocidal war. Russians are at war with the fictional world of the Nazis, who are apparently hiding in every corner, under every bed. In fact, I cannot be sure that something in photo will not cause a fancy chain of decisions in someone's brain, and people will not suffer. Someone may like something in my picture so much that it make him want to destroy it.
So no wonder I'm too cautious. No, not too cautious, just enough, considering the circumstances. This caution is already like a phobia though.
Anniversary of the death
You know, today is a Day When My Dad Passed.😞💔 He died suddenly, and it was a shock for everyone. The day before his death, the worst event in my life happened. Then, I thought that there would be no greater catastrophe for me. I was so young... But it happened a second time, another disaster, the next day. My hair went grey, I have to dye my hair since then. Now there are already three black days. (God, please, enough, let there be no more of them! 🙏)
My mother for a long time, more than a year, did not touch my father's things. It still hurt too much. For many years my daughter did not say a single word about her father, who also died suddenly, fearing to upset her granny, his mother. I don't know why it is so painful for me to remember my life before the war (another subject for psychological diggings). Anyway, I slowly turning back into normal person, and today I opened my photo archive for the first time in these months.🔓
Street art again
I took out the flash drive from the camera, downloaded the most recent photos. It's fun to see the last thing I photographed before the war was street art, and the next subject was street art too, just recently. After a day spent in my hometown (do_not_call_names), I dared to take a picture of new mural finished before the City Day (no_dates_and_time). This is Cossack with weapons. One half is an ancient Cossack, another is a modern warrior. Cossacks are our glorified forebears.💙💛 I realize that my post will not meet requirements of the StreetArt community, because I'm not gonna reveal details, as a real partisan.🤐👀 It's just for you and me. 🙂
You know, I write, and then delete, saying - I'm not sure if I can share this to public, so better I'd be paranoid than a cause of troubles. Long story short. This is it.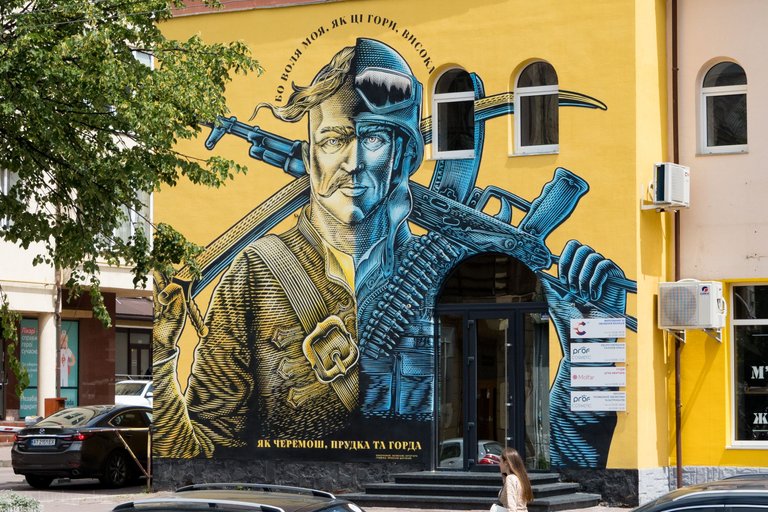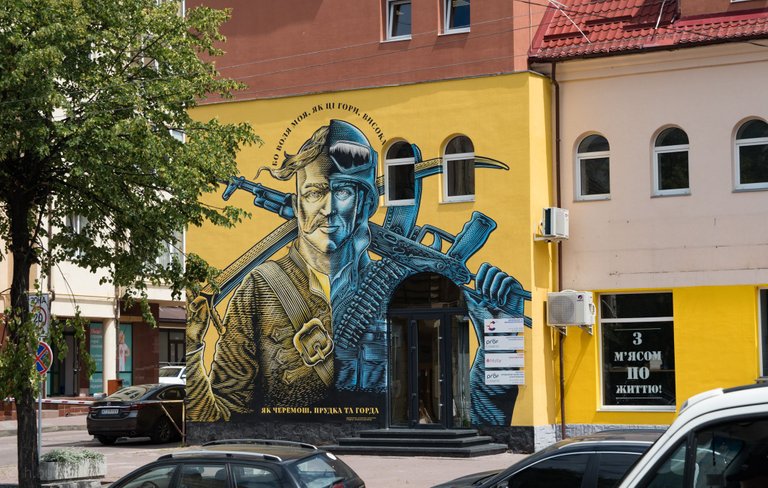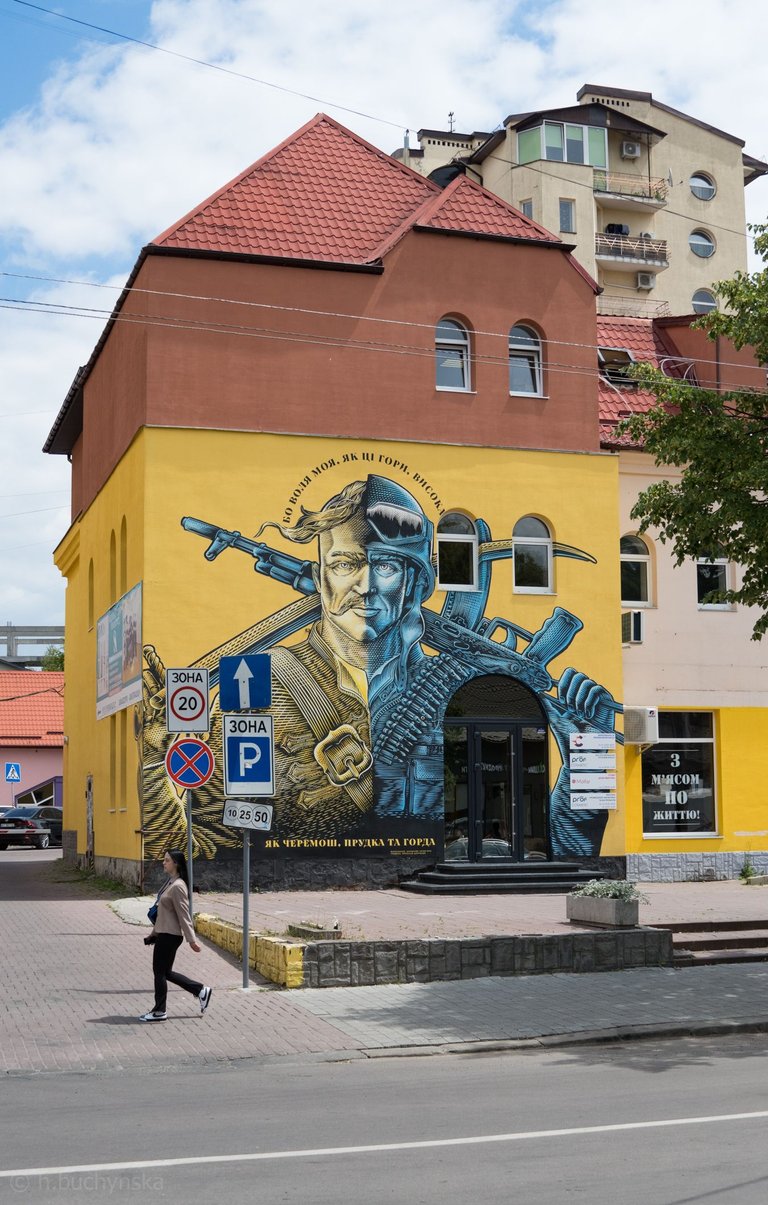 Be fearless! But careful...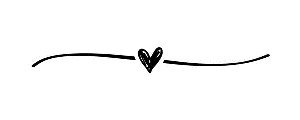 Yours,
...
---
---