Let's play
Hello there!
As soon as my hubby finished assembly his first 3D wooden puzzle - a truck and a trailer for it, he asked me:
"How many days it took to deliver the package?"
"Two or three", I said.
"Hmm, if I place the order today, I will have 2 days break then... Okay, good. I shouldn't order more than 1 model per month".
I really thought I'd gasp there. It came up all of a sudden, and I laughed out loud.
---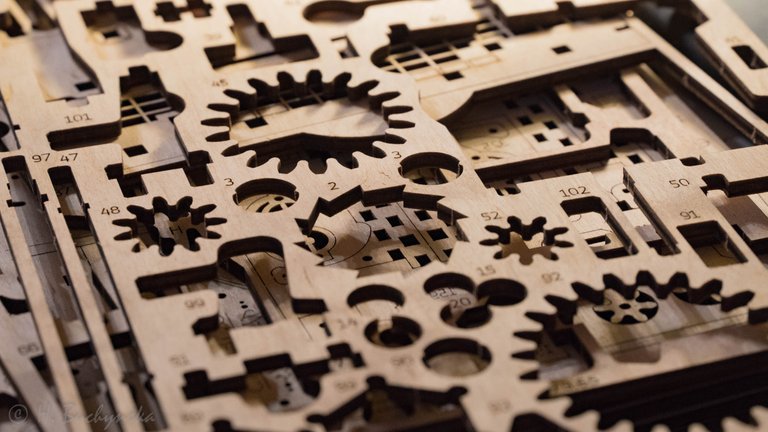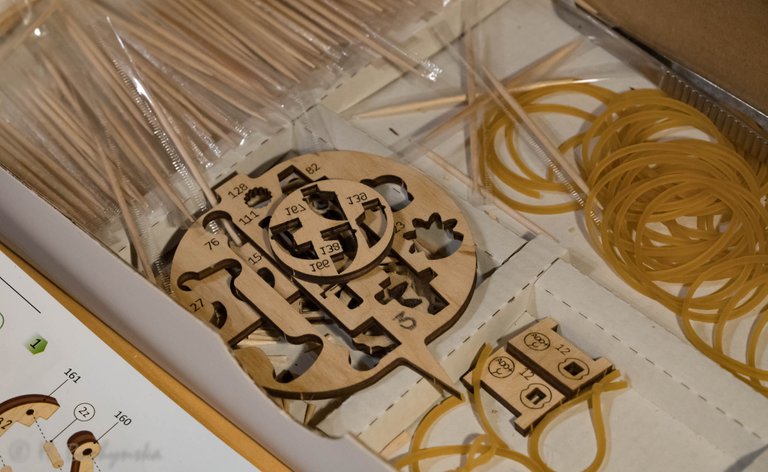 All right. This time it will not be so easy for you, coz I'm not gonna show you the result. Because... actually... the process still continues. But I hope it will be as exciting for you as it's for me.
A little spoiler:
Number of components: 739
Estimated time of assembly: 13 hours
Level: Advanced

In the beginning was the ̶w̶o̶r̶d̶ engine.
Nick said, "It's not just 'engine', but two-row engine with eight valves!". His eyes glowed with pride. Obviously, now he is completely into it.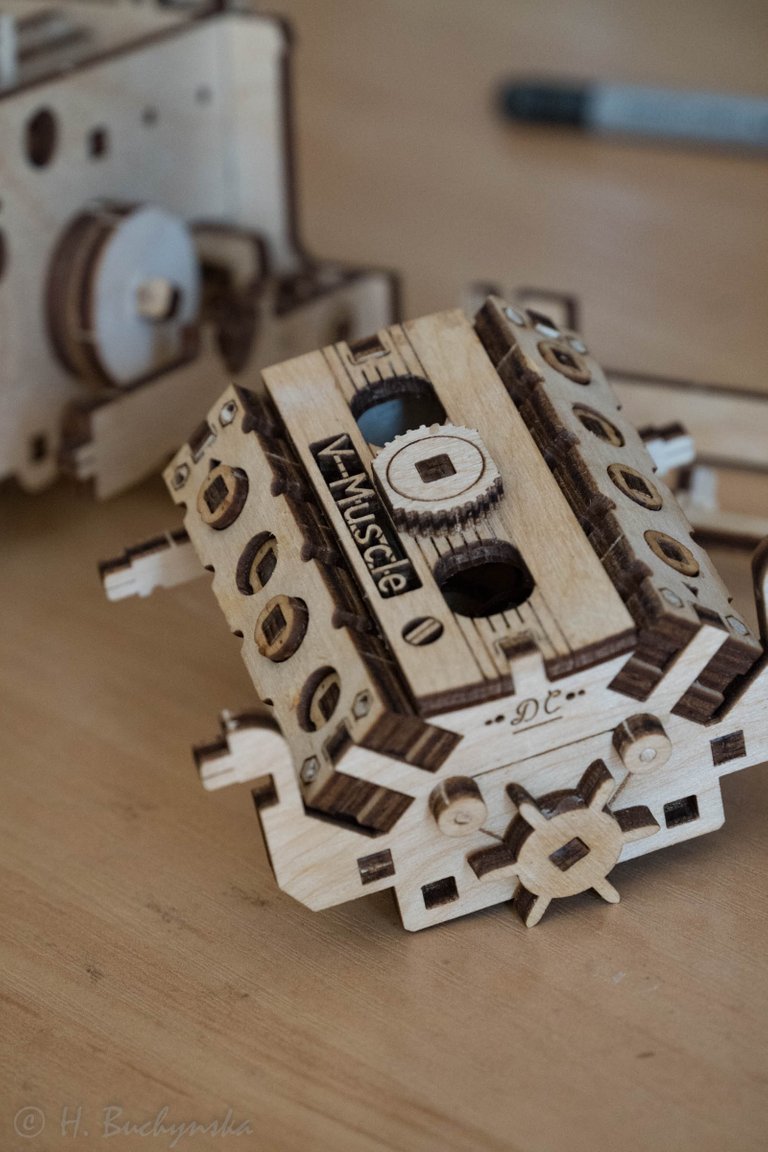 Then, some more parts of the engine and the hull. Oh, seems that I can look at these small details for hours. New hobby? lol.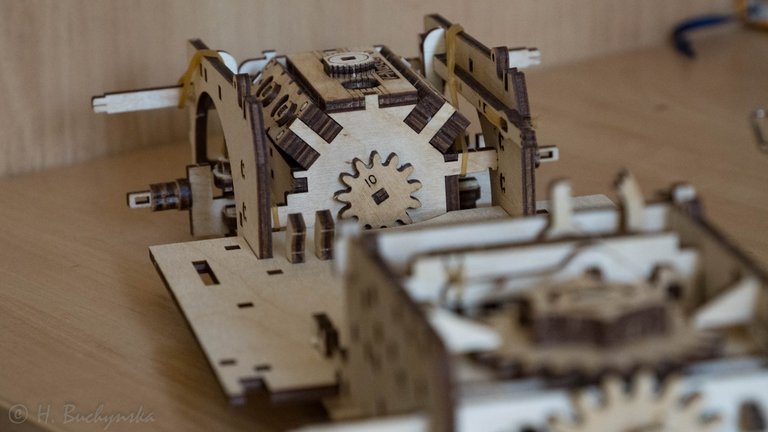 I asked Nick to show this "base" from different angles. From the previous assembling, we already know, that rubbers are needed for the motion.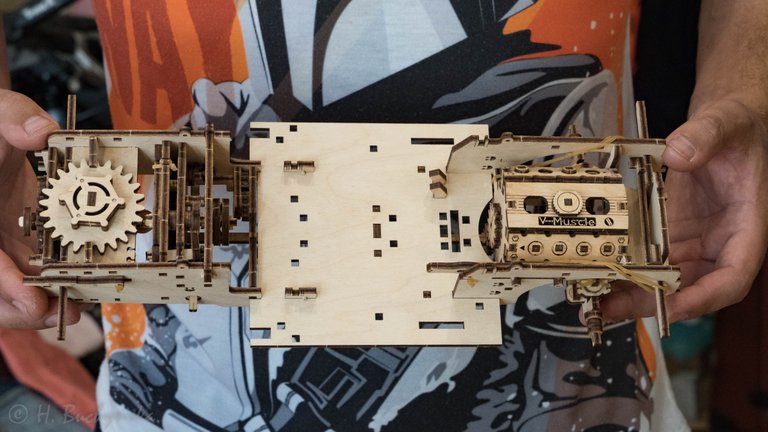 This time he is in no hurry, trying to make it last. He takes on board the lessons learned from the previous assembly. I'll tell you the secret, Nick confessed to me. Last time he made a few mistakes and had to glue something up. Not everything was perfect.
A small block of wax was bundled to rub on the details. This time Nick is rubbing not only the parts recommended by the manual but also all the moving parts. So far so good.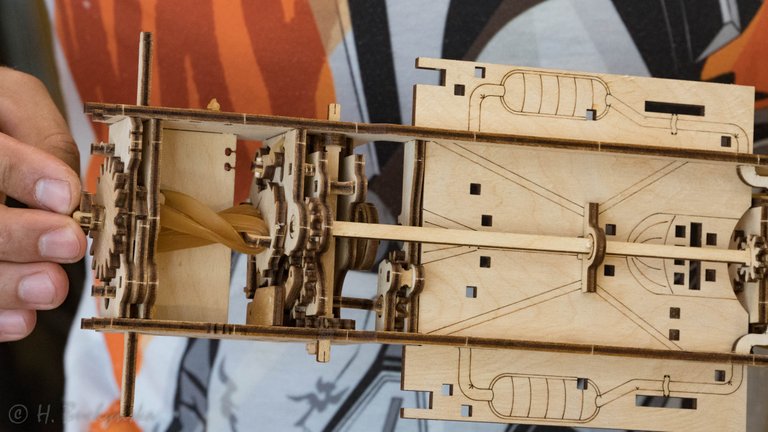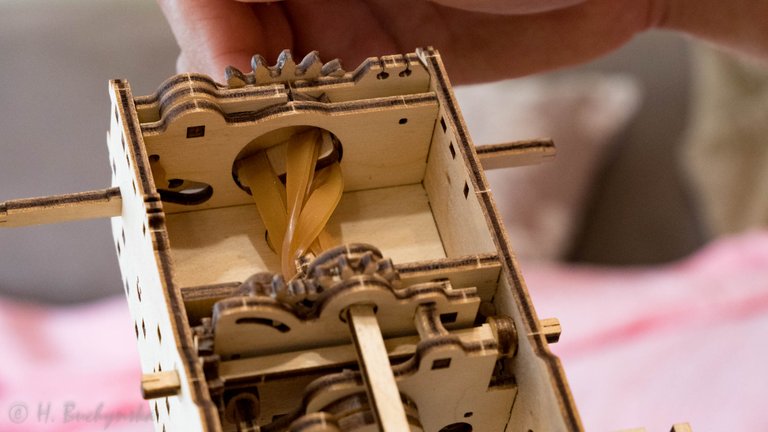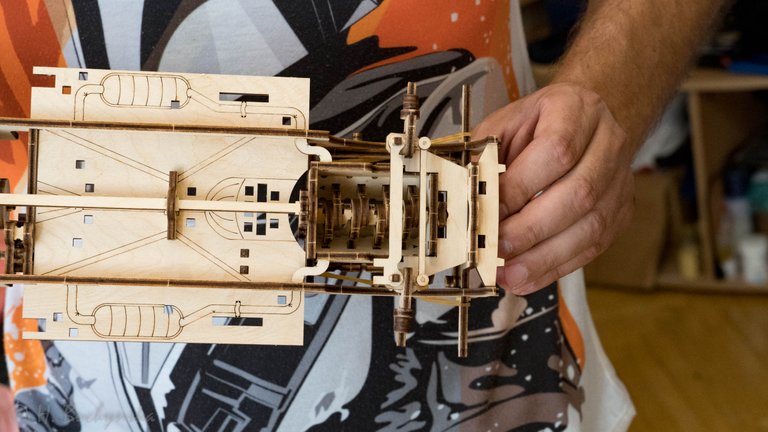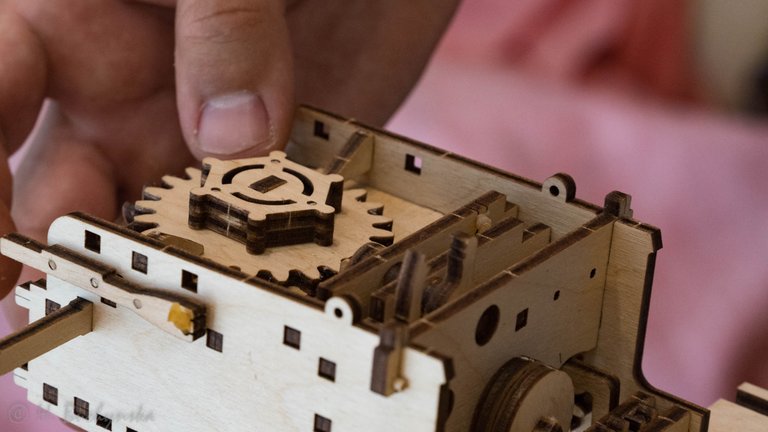 And yet, he keeps repeating how delighted he is with how everything is thought out, worked out to the smallest detail. And this is said by an engineer, a good one!

Do you want to steer?
No, I'm serious, look what he did. It's a tiny dashboard, steering wheel, and gear stick. The compartment opens, by the way.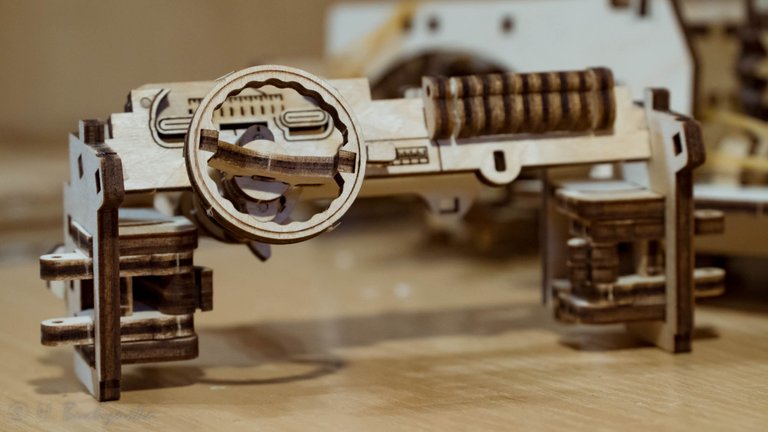 Sonia said that it doesn't matter what it will be, but this is just her size.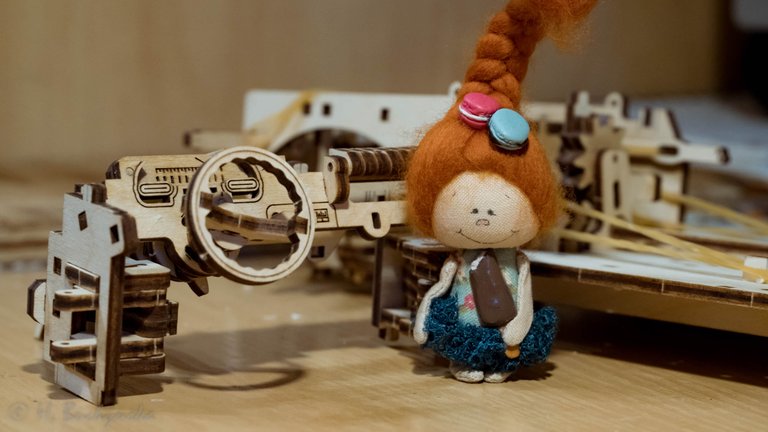 These parts should become a door, apparently.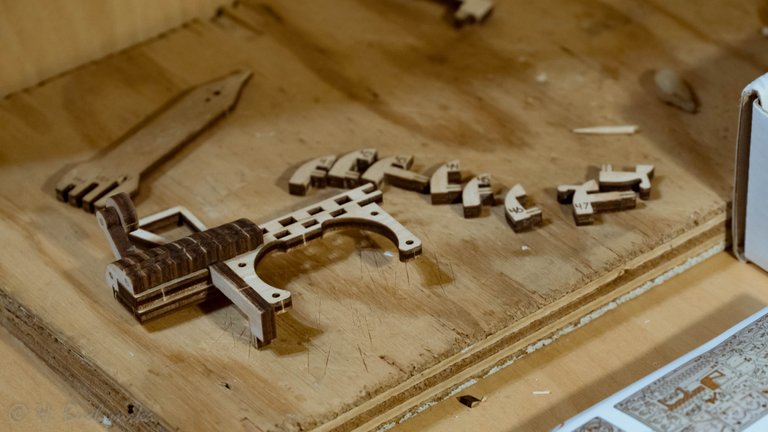 And they did! Here, Sonia is testing every new part.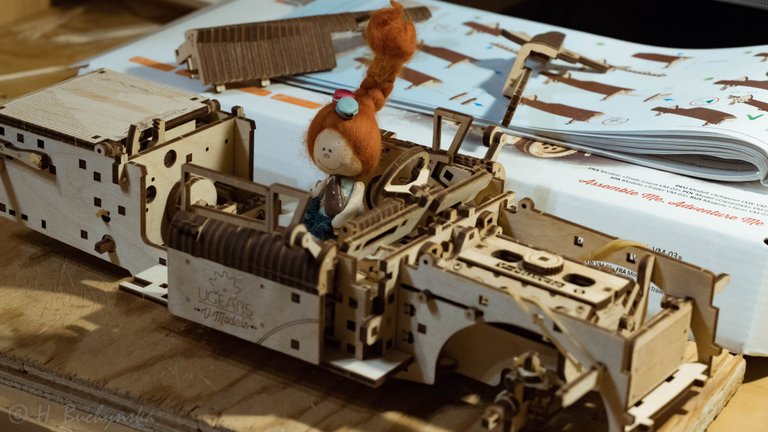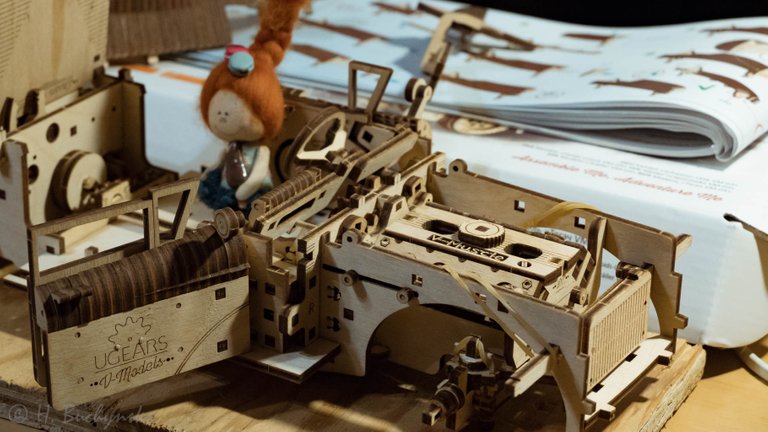 Here, we can make a suggestion, how it will look like. What's your guess?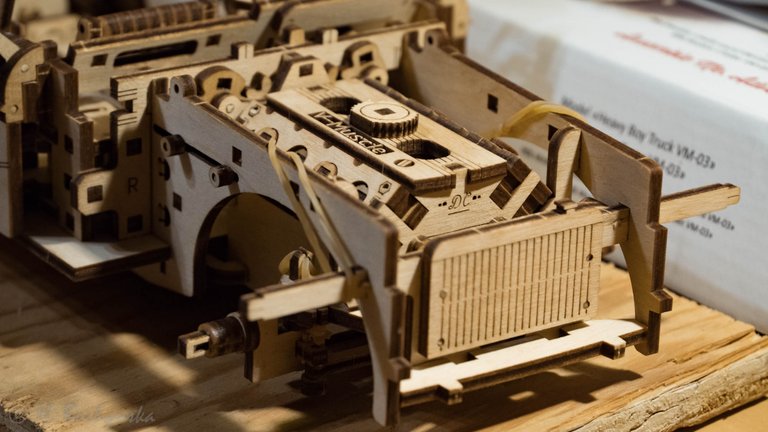 All right. I think this is all for today. I'm happy to know you enjoyed my previous story. Because, you know, that inner child inside of each of us, it's still there. Let us be a child sometimes.

Please note, that all photos used in my posts are taken and owned by myself. Nobody can use them without my consent. If you wish to use any of my images please contact me @zirochka.
Thank you for paying me a visit and have a wonderful weekend!
---
---