Hanging around Istanbul. Galata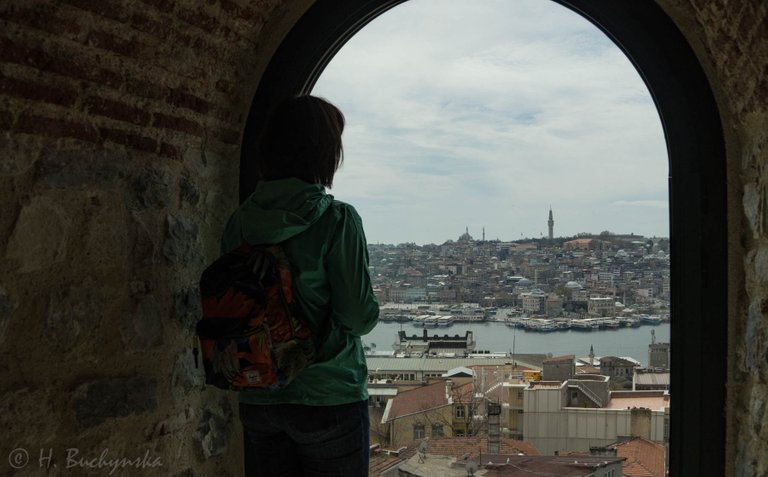 April 2021. I'm back in Istanbul.
My husband and I have been here enough times to afford not to run around the city collecting sites. Oh no, don't think I dislike guides. I know a few that I listened to, opening my mouth in amazement and delight.
Of course, we did not see everything in this city. We had a daughter with us who had never been here before. Her first time in Turkey. She liked everything about it so much, especially after so many months of lockdown, anxiety and negativity, that she did not object to any agenda. And we changed it on the go throughout the trip.

The weather was almost sunny, which means perfect for walking. We decided to go where none of us had been before. You'd not believe me - this is ​​Galata district.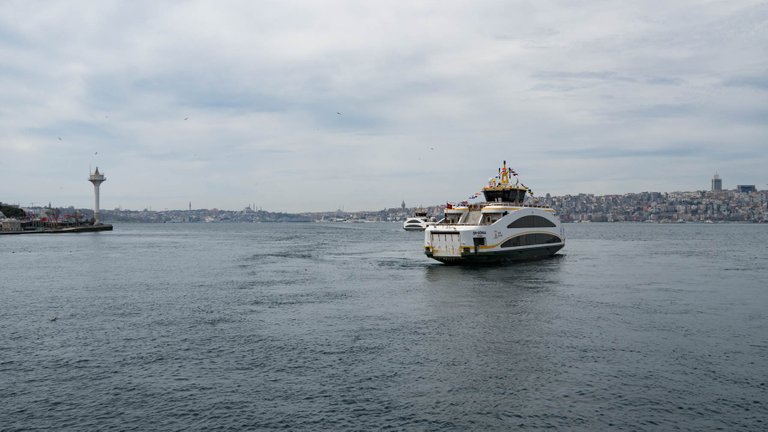 We stopped in the Sultanahmet district. To get to Karaköy ferry station located right across the Golden Horn Bay, we chose a rather unusual route. The ferry starts from Eminönü, then goes first to Üsküdar station on the Asian part, crossing the Bosphorus, and then returns back to the Golden Horn and moors to its opposite shore. Draws a triangle.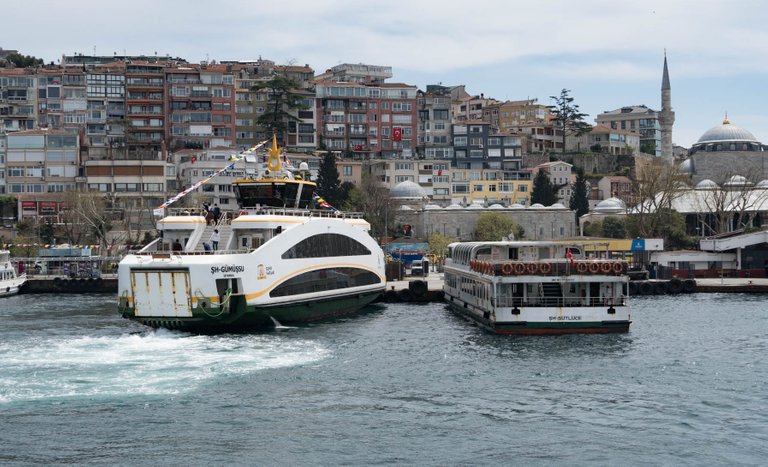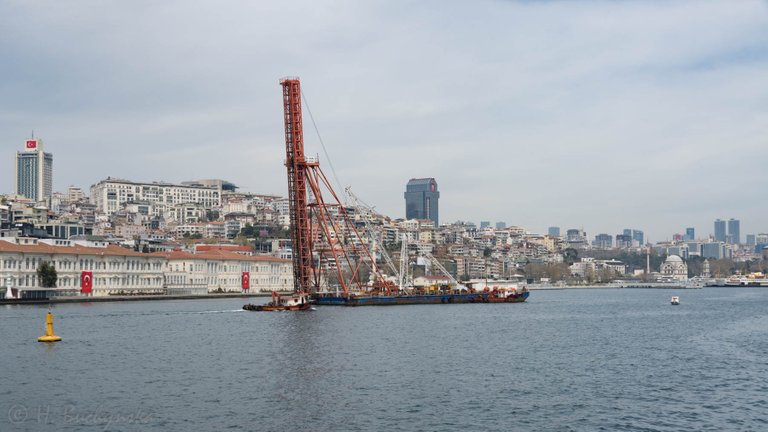 We discovered this route by accident, but the idea was brilliant. My daughter got a chance to see the views of Istanbul, ride the ferry (she loves to be on the water), and take one hundred selfies.


Galata district is named after Galata Tower. Kidding. It stands on the hill and is visible from everywhere. There is a theory that its origin is the word "hill". I looked at it hundred times but one thing kept me - they say it's always crowded. Long lines of visitors are waiting to ascend to the top. And the viewing point is also always full of tourists. When I've been here with my tele lens, I can swear I saw loads of people up there from the boat through the lens.



Haha, here is when the quarantine is an advantage.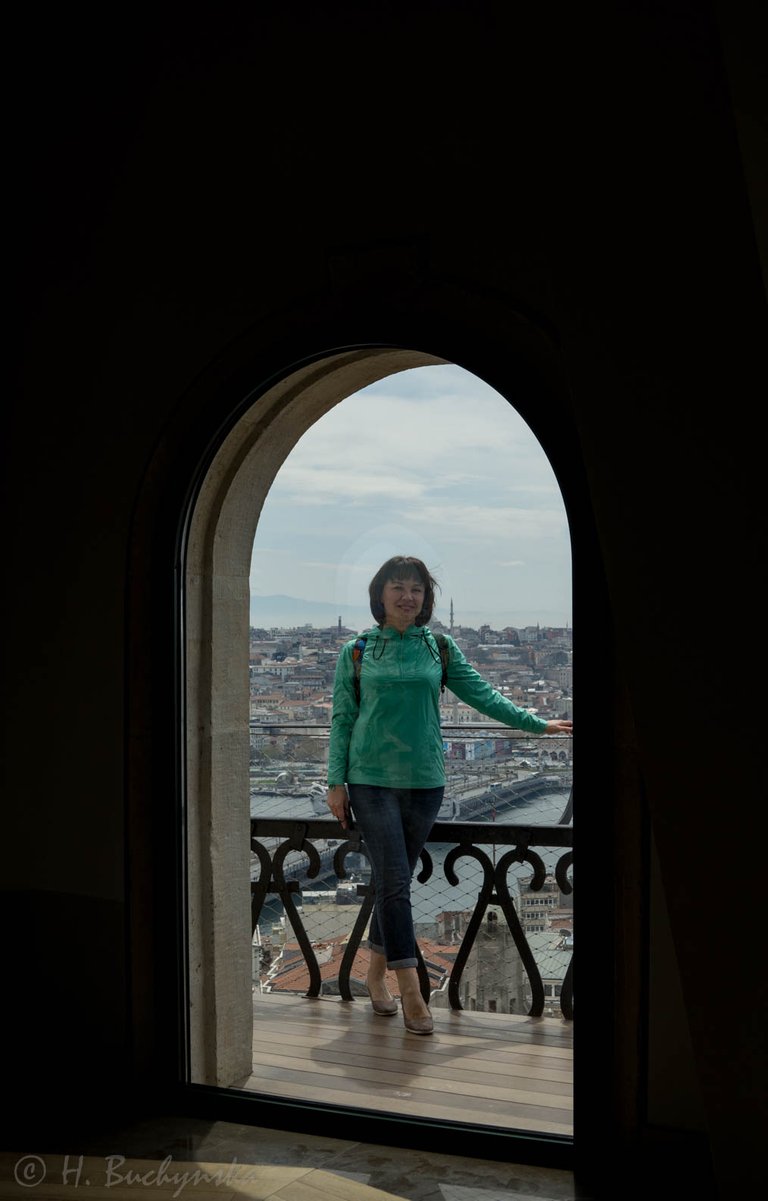 This is the layout of the city, view from above.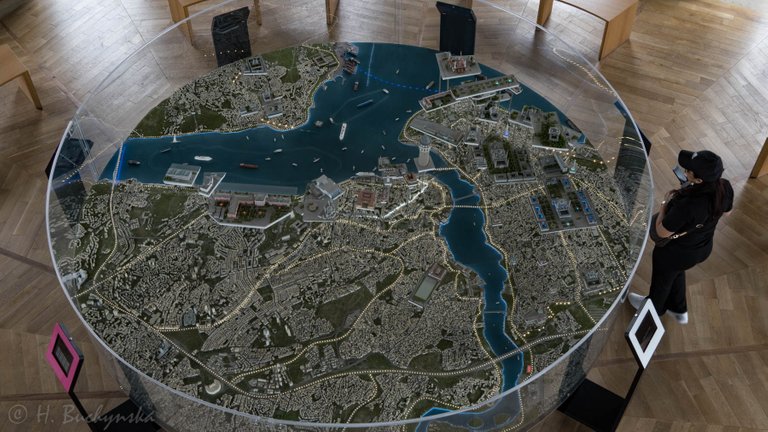 There is a kind of a balcony around the tower top, and here is my turn to take photos. I love looking at details. And in these panoramas there are a myriad of details.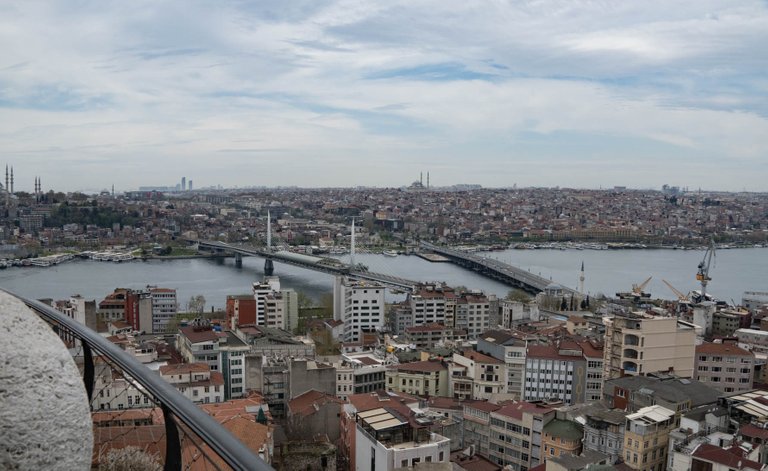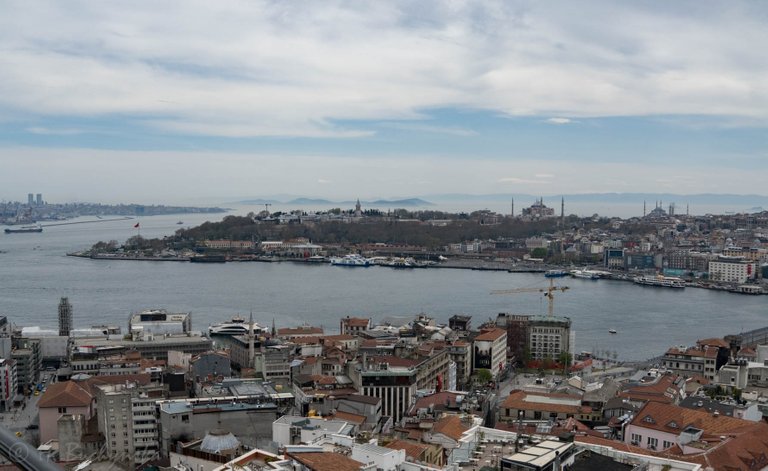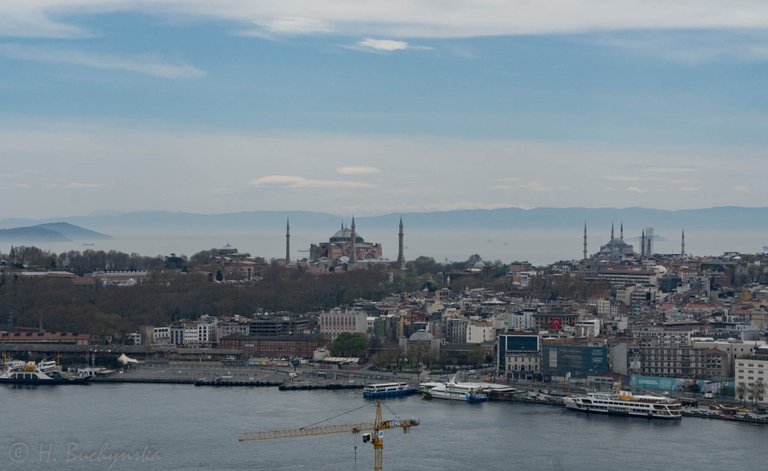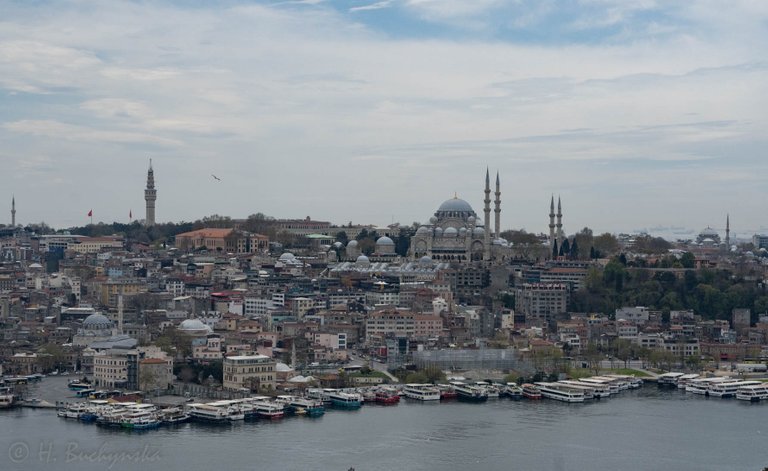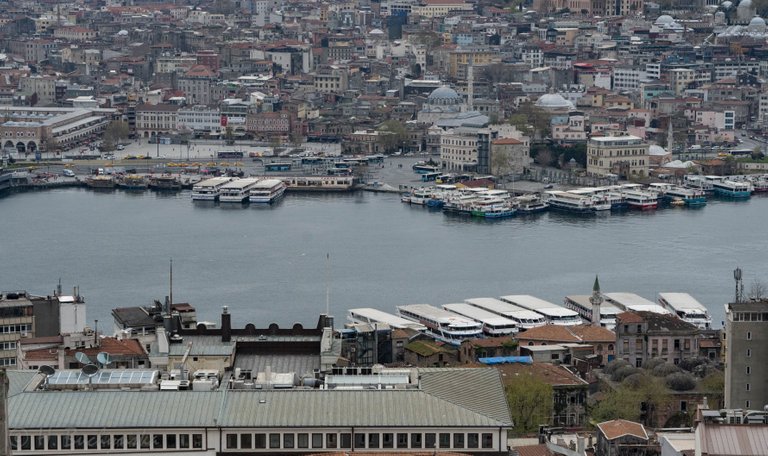 And this looks like a cozy roof bar with a view. Not bad.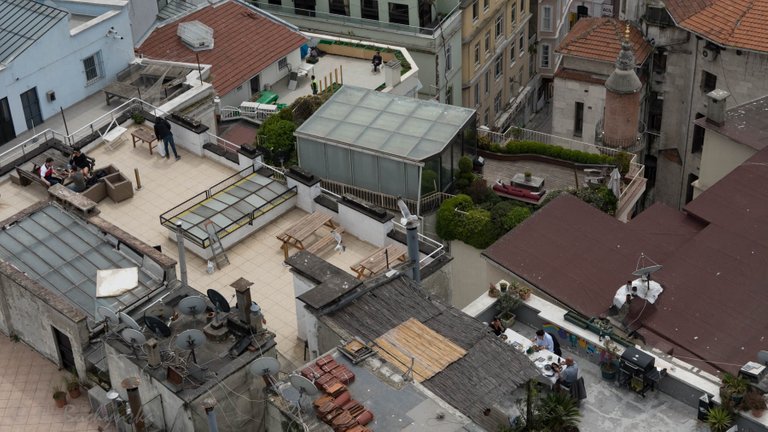 Asian side. Once upon a time, it wasn't a prestigious area. But after years and years, they began to build new and modern housing, infrastructure, something that cannot be done in the cramped old city. There are many skyscrapers, including the famous Sapphire. Now housing prices there aren't cheap at all.


Princes' Islands in a myst.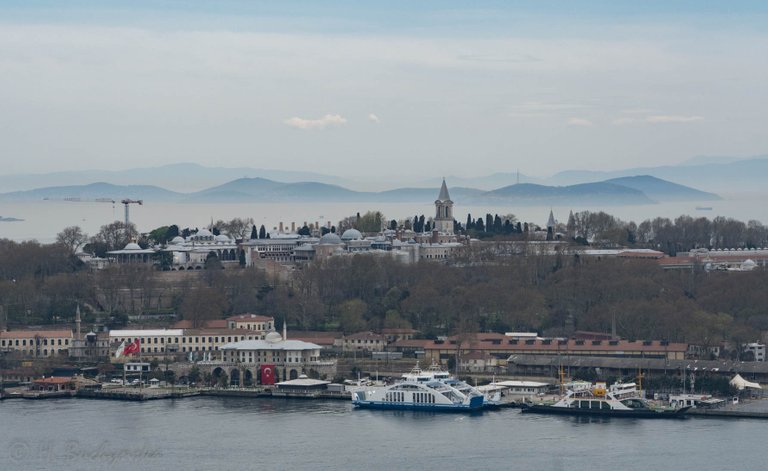 My husband's boring, so it's a good sign we have to move on. Mean, go down from the clouds into the streets.

Taxi?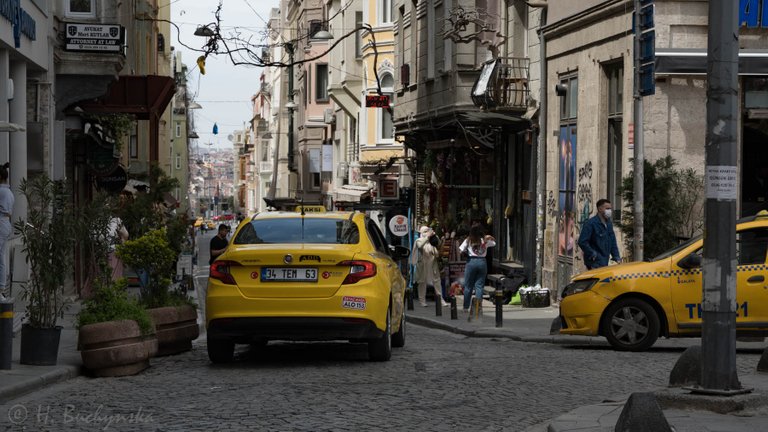 Istanbul is all big Insta location. You never know how long it can take to get from A to B. Of course, I'm good at Math, but I am also an amateur but passionate photographer and a mother of a young lady :D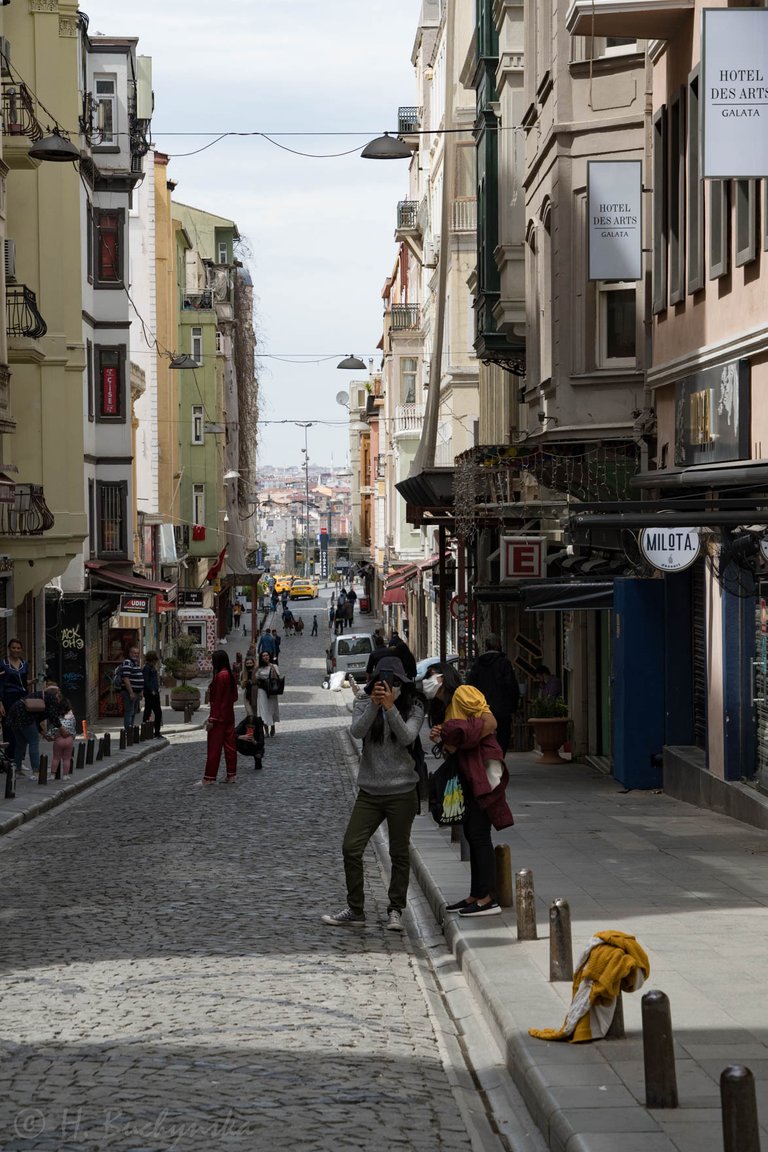 This is probably the most recognizable view of Galata Tower. I know this is corny, but I could not resist. Sometimes you want to betray your own principles.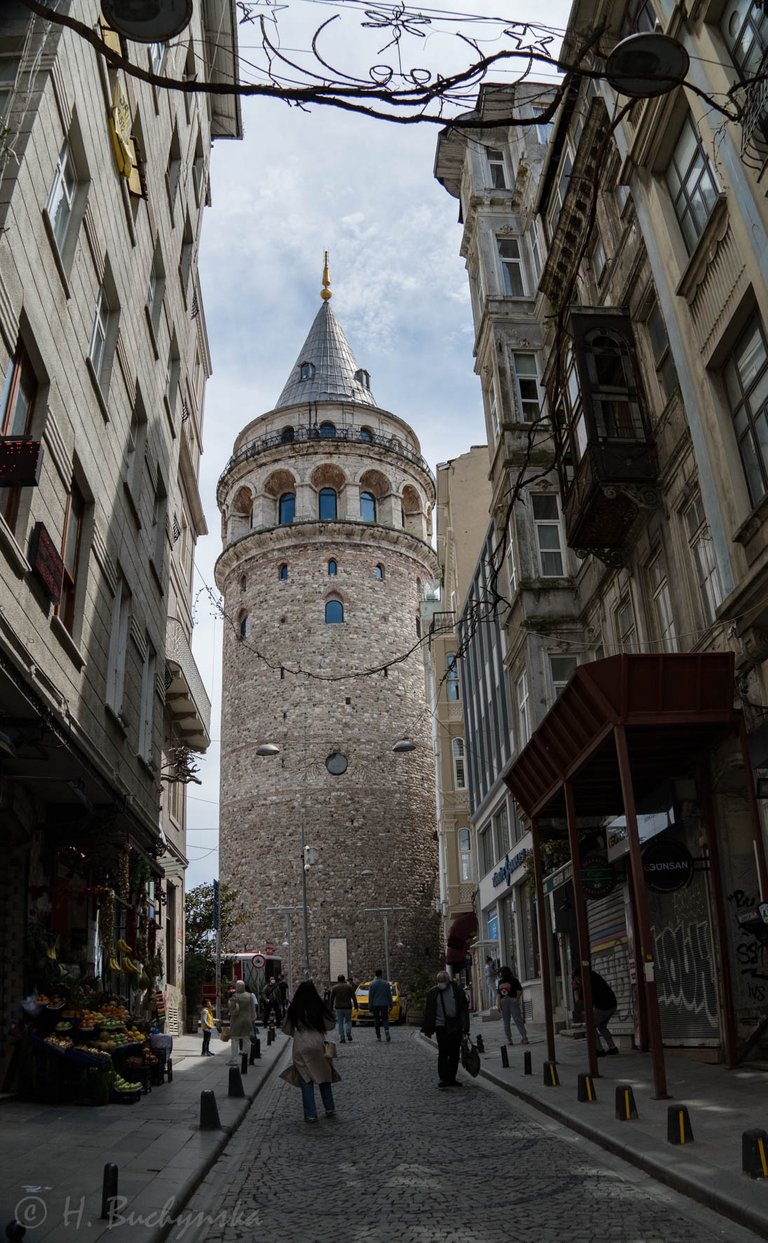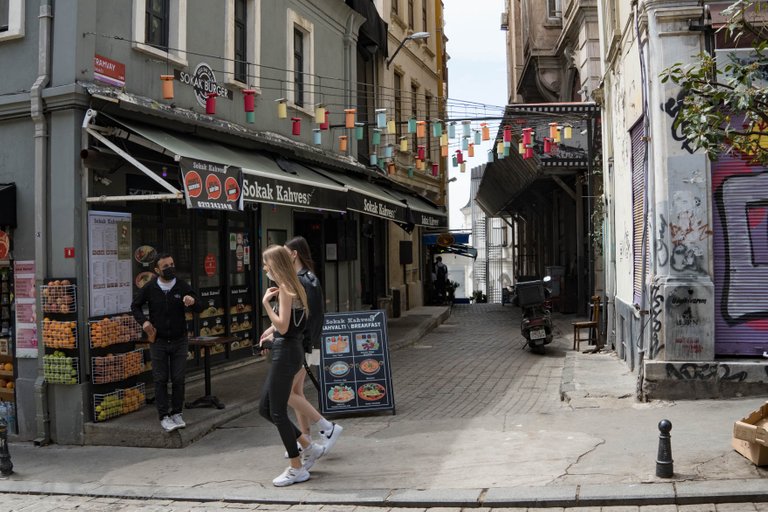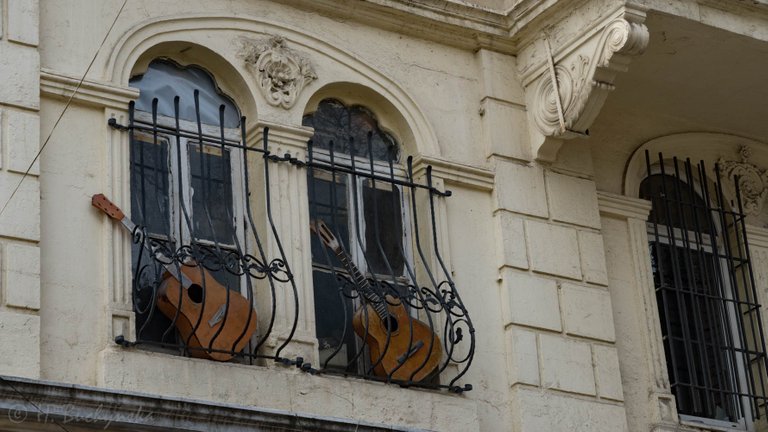 Galatasaray Tram (T2 Line (Taksim-Tünel Nostalgia Tramway)
The Galatasaray tram is a nostalgic tramline that offers a voyage into the past in an otherwise modern city of Istanbul.
The line runs between Taksim and Tunel via İstiklal Caddesi (Independence Avenue).
I've heard a lot about İstiklal street. This is the main street of this part of the city, where life is always in full swing. It is full of shops, restaurants and nightclubs.
And... here we are! Can you see all these exciting things? Me neither, man, this totally sucks. Quarantine has drawbacks, apparently...



When we got here we all were tired, thirsty, and hungry. The plan was to take a tram and go to the pier. We've waited a long time for the tram but it didn't show up. The hunger was stronger. Especially if you see the meal through the windows of closed restaurants.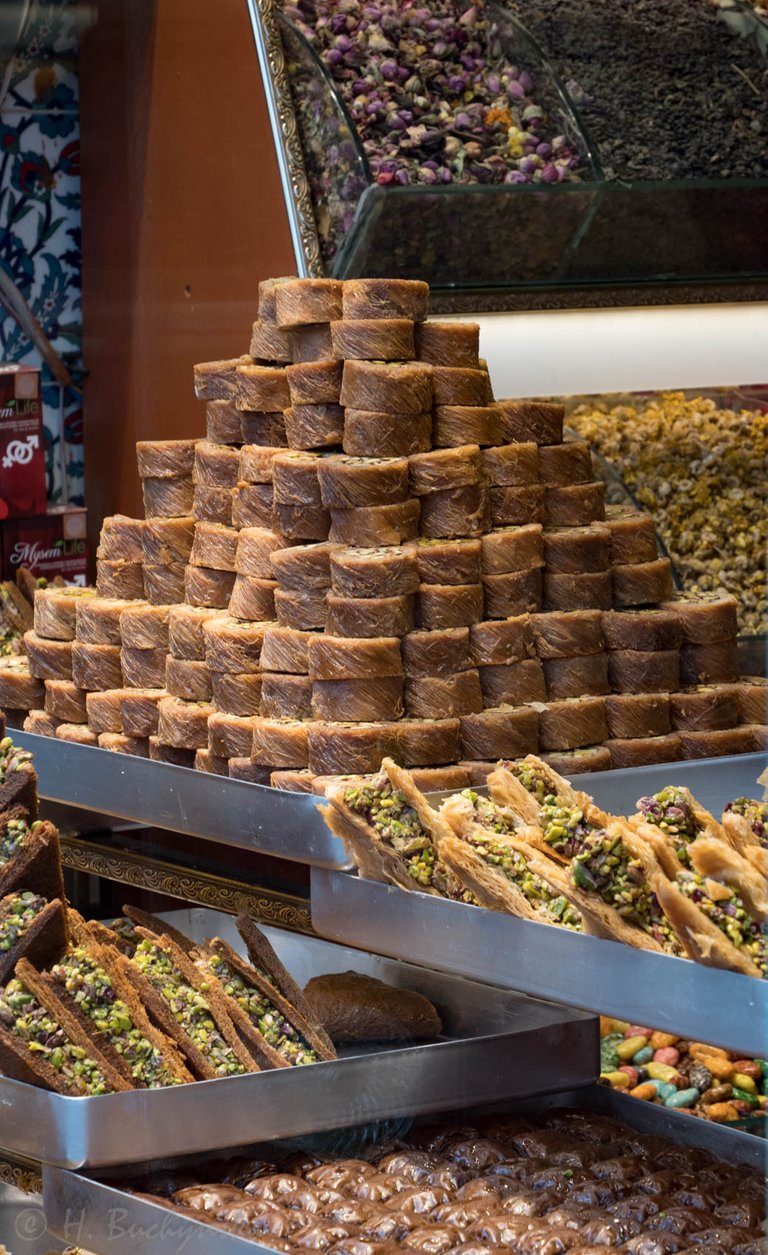 The nearest place where restaurants were opened for sure was Galata Bridge. They have delicious fish, I recall. Some of the waiters there are fluent in 4-5 languages, so I'll have to leave a good tip. These are pictures taken on a previous visit:
And this time: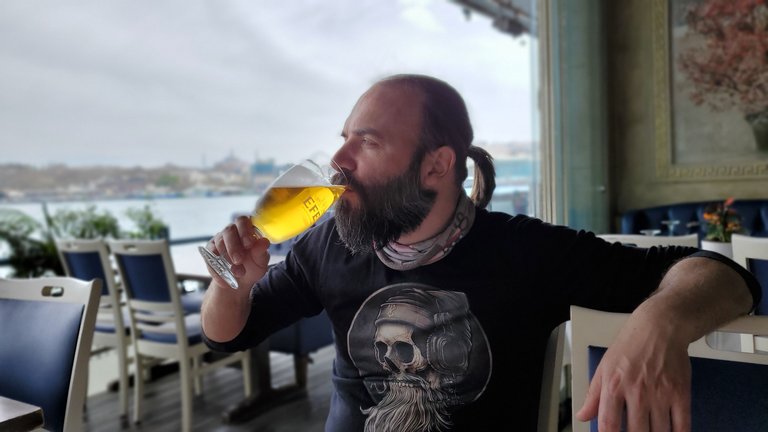 An evening of the same day. This is the view of the Tower from Gülhane Park. Another place that's opened in the red zone even during quarantine. I'll tell you its surprising story next time.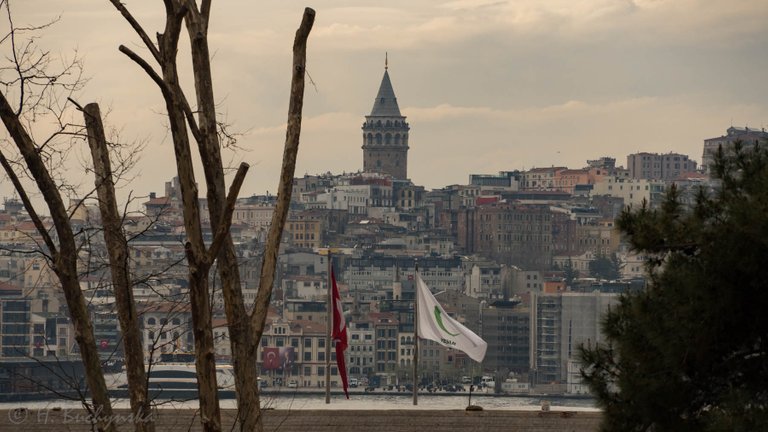 All photographs were taken with Sony 6400 and kit lens. It's not the best one, I know, but it has an important advantage - it's lightweight.
And please note, that all photos used in my posts are taken and owned by myself. Nobody can use them without my consent. If you wish to use any of my images please contact me @zirochka.

I hope you have had a pleasant time and I'll see you again soon. I gonna tell you another story of Istanbul city, probably not so picturesque but more exciting. In my opinion, of course.
Cheers,
---
---