Tag de los recuerdos || Tag of memories [ESP/ENG]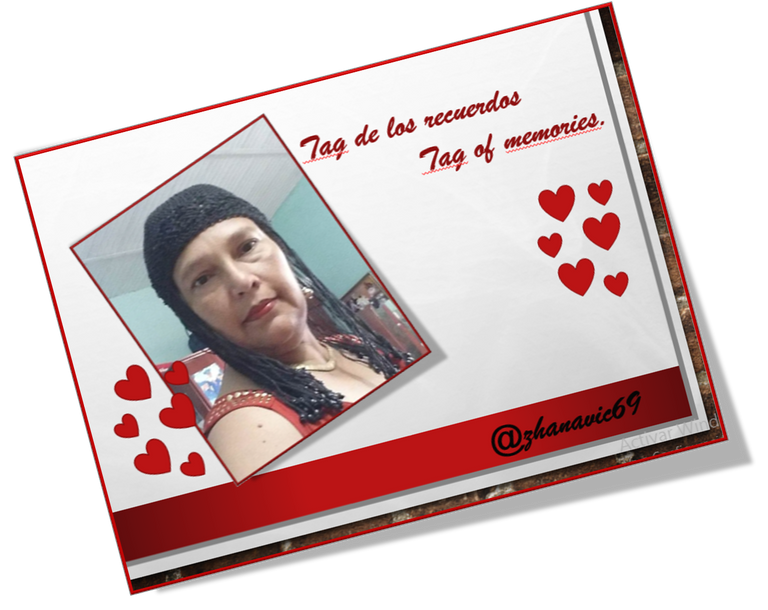 Haciendo mi recorrido por las diferentes comunidades de esta colmena, llegue justo a la de #catarsis y en un post que me parecio interesante encontre que @carmenvmc creo una iniciativa sobre los Tag de los Recuerdos, cuando tengo la duda, siempre veo uno primero para guiarme, y entnces decidi hacer el mio que es este.
Doing my tour through the different communities of this hive, I arrived just to #catarsis and in a post that I found interesting I found that @carmenvmc created an initiative on the Tag of Memories, when I have the doubt, I always see one first to guide me, and then I decided to make mine which is this.

Este Tag de los Recuerdos, nos trae las siguientes preguntas:
This Tag of Memories, brings us the following questions:
1.- ¿Alguna foto o recuerdo que tengas de cuando eras niña?
1.- Any photo or memory you have from when you were a child?
2.- ¿El recuerdo más triste que tengas?
2.- The saddest memory you have?
3.- ¿Cuál fue el momento más feliz de tu vida?
3.- What was the happiest moment of your life?
4.- ¿Alguna imagen motivadora?
4.- Any motivational image?

Entonces empiezo: // Then I begin: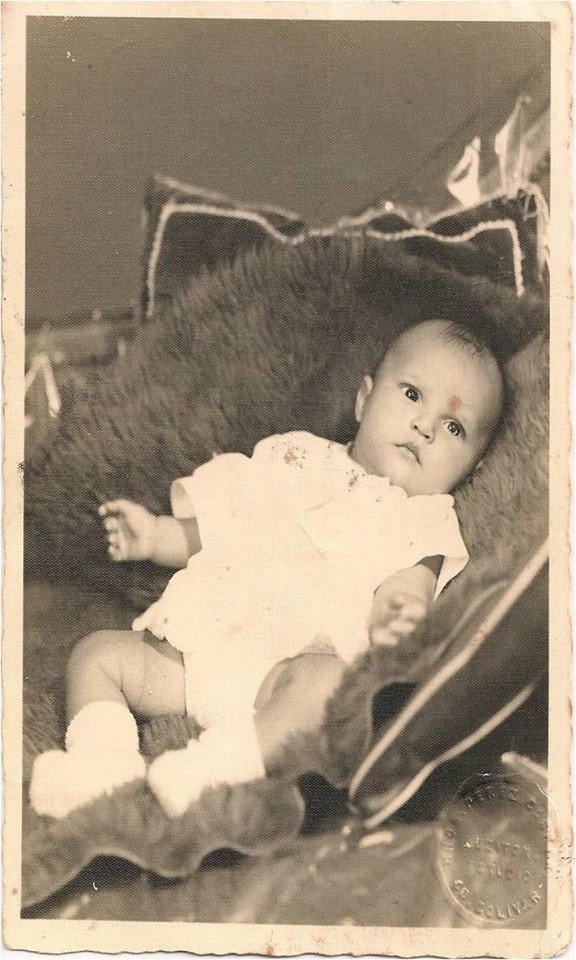 Para el año en el cual naci, no habia como ahora esa facilidad de tomar tantas fotos como ahora, se tenia que r a los fotos estudios o cuando pasaban esos fotografos de casa en casa haciendo esas promociones. Pero si tengo varias fotos, que para mi son un tesoro, por muchos años las conservo mi abuela, ahora las tengo yo y despues las guardaran mis hijos. En esa foto estaba de meses, fue en uno de los fotos estudios que habia en la ciudad y no me creo lo tranquila que me veo, porque los niños de ahora son super inquietos, lo digo porque soy fotografa y mire que no es facil fotografiar niños ja ja.
For the year in which I was born, there was not as easy as now to take as many pictures as now, you had to go to the photo studios or when those photographers went from house to house doing those promotions. But I do have several photos that for me are a treasure, for many years my grandmother kept them, now I have them and later my children will keep them. In that photo I was months old, it was in one of the photo studios that were in the city and I do not believe how calm I look, because the children of today are super restless, I say this because I am a photographer and it is not easy to photograph children ha ha.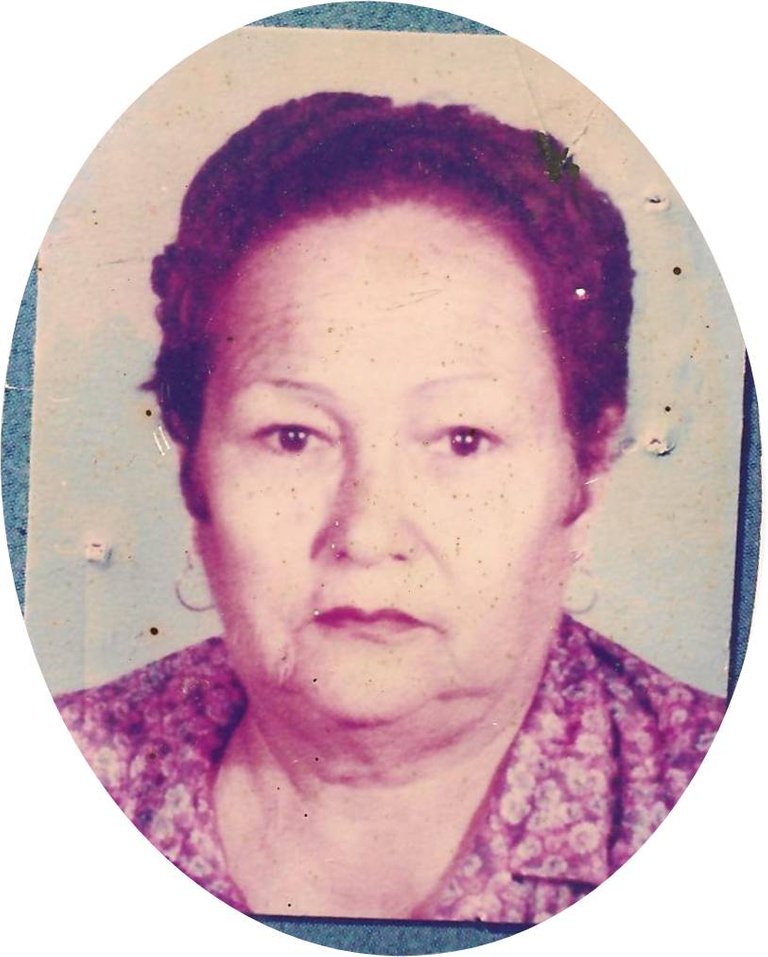 Sin duda que todos tenemos un recuerdo triste, de esos que no quisieramos nunca pasar, pero es parte de la vida, fue la perdida de mi abuelita, que ya sabiamos que le quedaba poco tiempo de vida, pero nunca nos preparamos y tampoco nos acostumbramos, pero asi fue. Pero me hizo feliz que la tuve por mucho tiempo y que sus ultimos años, dias, los vivi con ella.
Without a doubt we all have a sad memory, one of those that we would never want to pass, but it is part of life, it was the loss of my grandmother, we already knew that she had little time left to live, but we never prepared ourselves and we never got used to it, but that's how it was. But it made me happy that I had her for a long time and that I lived her last years, days, with her.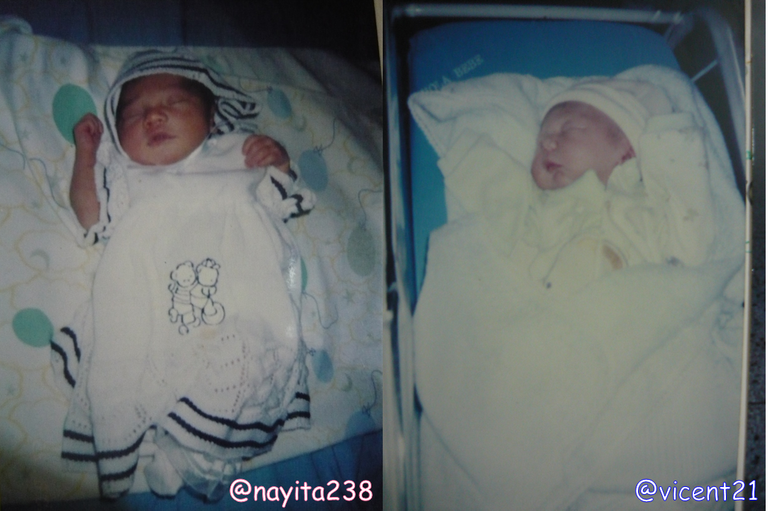 Tampoco tenemos un solo momento feliz, son muchos pero los mas bellos fueron los nacimientos de mis hijos, si porque me fue dificil concebir al principio, pero no perdi la esperanza y la fe y ya mis hijos tienen 19 y 16 años.
We don't have only one happy moment, there are many, but the most beautiful ones were the births of my children, yes, because it was difficult for me to conceive at the beginning, but I didn't lose hope and faith and now my children are 19 and 16 years old.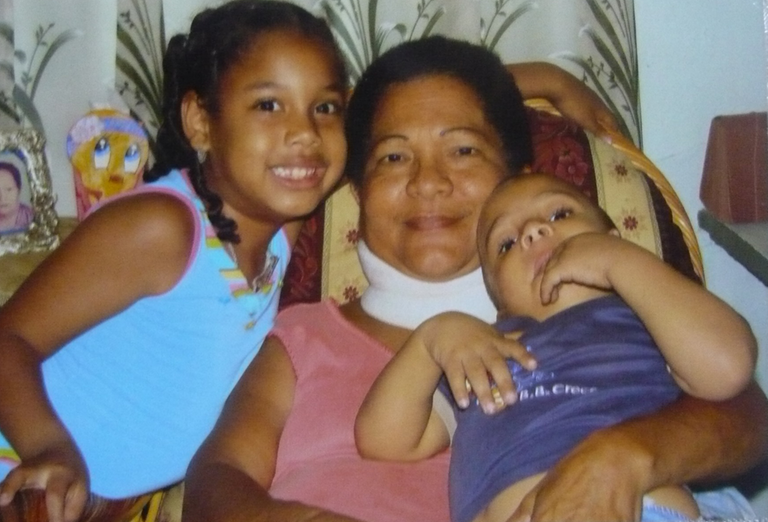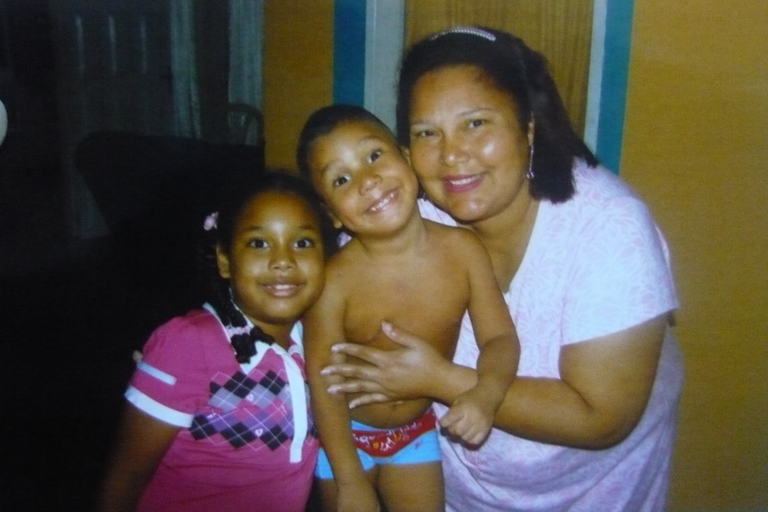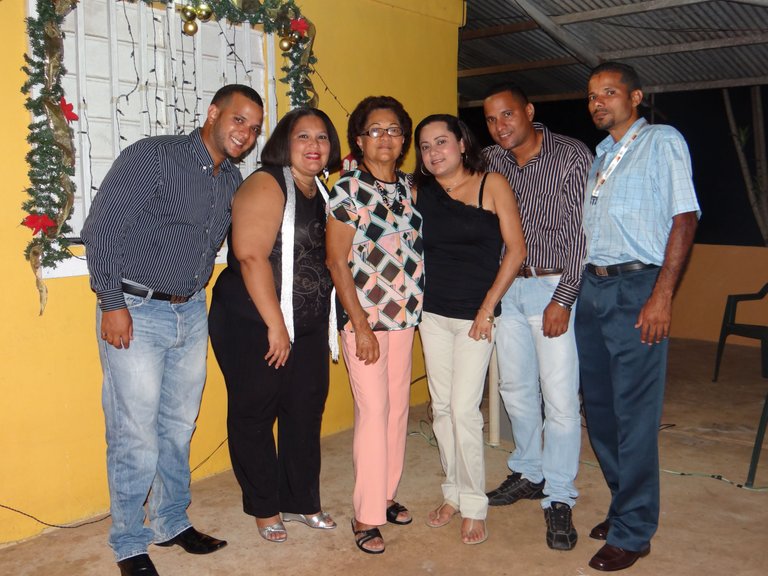 Son todas aquellas donde puedo ver a mis hijos que a ambos desde que somos nosotros tres, he tratado de que todo lo que hago es para nosotros, mas que todo por ellos y para ellos, les he enseñado que somos uno para todos y todos para uno, como los tres mosqueteros. Que si le compro algo a uno tambien al otro, que las cosas se dan cuando se pueden, de vez en cuando nos damoa unos gustos. Y todos los demas momentos que pasamos en familia: cumpleaños, navidades y mas.
They are all those where I can see my children that both since we are the three of us, I have tried that everything I do is for us, more than everything for them and for them, I have taught them that we are one for all and all for one, like the three musketeers. That if I buy something for one, I also buy something for the other, that things happen when they can, every once in a while we treat ourselves. And all the other moments we spend as a family: birthdays, Christmas and more.

Que hermoso fue realizar este Tag de los Recuerdos, asi se me hayan salido unas lagrimitas, pero es mejor asi y n o quedarse con ese nudo en la garganta, ademas fueron momentos que han formado parte de mi vida, que cada dia doy gracias a DIos po ello y hacerme la mujer valiente qie soy de salir sola con mis hijos.
Las fotos son de varios albumes que hay en mi casa, ya que antes no habian fotos digitales.
Invitare a unas amigos que se unan a esta inicitaiva @saborsonrisa @merlui03 @marybellrg @nayita238
How beautiful it was to make this Tag of Memories, even if I had a few tears, but it is better this way and not stay with that lump in the throat, also were moments that have been part of my life, that every day I thank God for it and make me the brave woman that I am to go out alone with my children.
The photos are from various albums in my house, since there were no digital photos before.
I will invite some friends to join this initiative @saborsonrisa @merlui03 @marybellrg @nayita238

---
---