Mis cosas favoritas de la época decembrina🎄// (Esp-Eng)
Que bueno que navidad es al final de cada año, para así celebrar y olvidar las penas, mucha gente ya empiezan desde octubre a adornar, los comercios a vender las luces, arbolitos, pintar las casas.
Hola @carmenmc te volví a encontrar esta iniciativa es de tu creación, así que aqui estan "Mis cosas favoritas de la época decembrina" .
It's good that Christmas is at the end of each year, to celebrate and forget the sorrows, many people already start from October to decorate, businesses to sell lights, trees, paint the houses.
Hi @carmenmc I found you again this initiative is of your creation, so here are "My favorite things of the Christmas season" .
1.- Preparación de las ricas hallacas.
Para nadie es un secreto que en Venezuela la crisis económica se ha puesto dura pero nunca, hemos dejado de preparar las ricas hallacas, en familia se hace mejor, entre comentarios, risas y la música decembrina.
1.- Preparation of the delicious hallacas.
For no one is a secret that in Venezuela the economic crisis has been hard but never, we have stopped preparing the delicious hallacas, in family is better, between comments, laughter and Christmas music.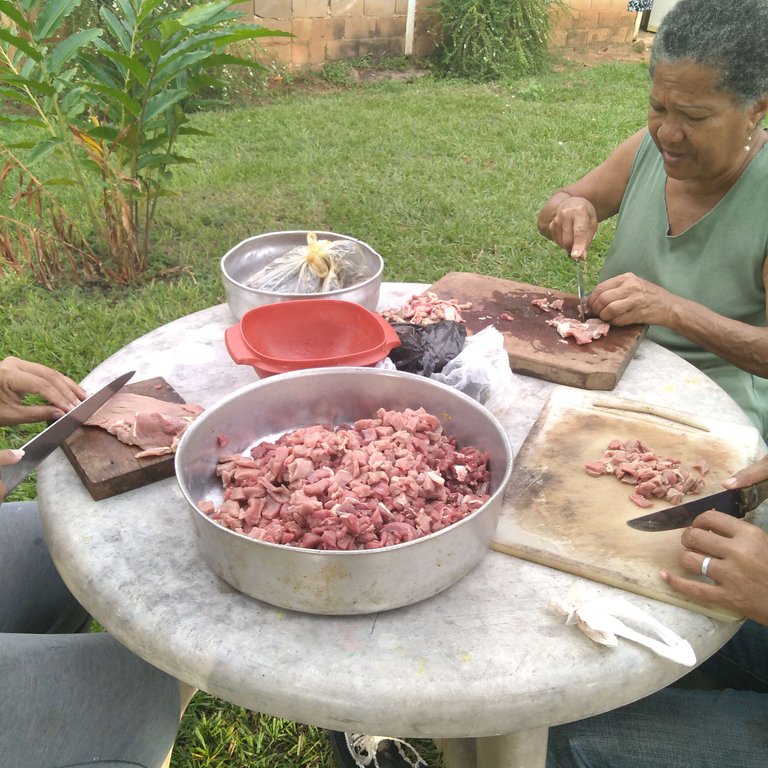 2.- Intercambio de regalos:
Tradición venezolana del amigo secreto, tuvimos 4 años seguidos haciéndolo pero desde que se fue mi hermana a Chile y mi hermano se mudo a Santa Elena de Guairen, no se hizo mas, pero este año, si lo vamos a hacer de chocolates, mas ricooooo.
2.- Exchange of gifts:
Venezuelan tradition of the secret friend, we had 4 years in a row doing it but since my sister went to Chile and my brother moved to Santa Elena de Guairen, it was not done anymore, but this year, if we are going to do it with chocolates, more ricooooo.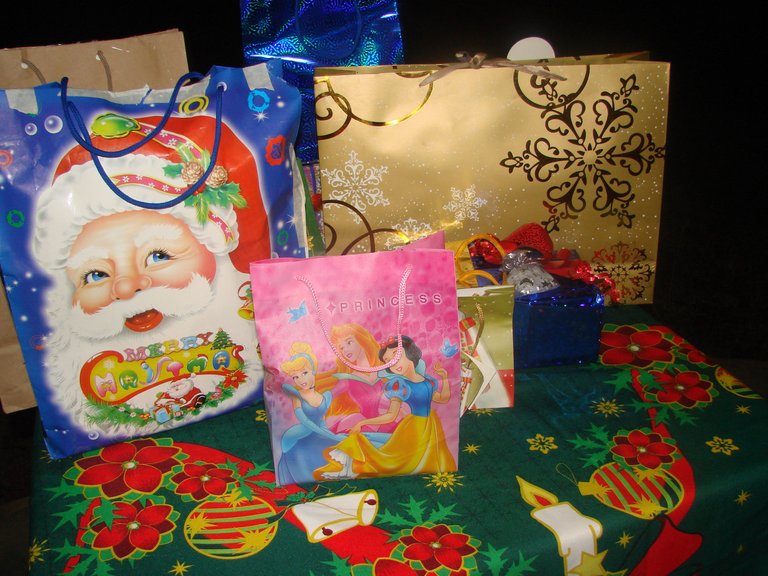 3- El cumpleaños del bordón.
Si el bordón de la familia mi hermano Mauricio que aunque nació el 22, se le canta cumpleaños el 24 aprovechando que estamos todos.
3- The birthday of the bead.
Yes, my brother Mauricio was born on the 22nd, but we sing his birthday on the 24th, taking advantage of the fact that we are all together.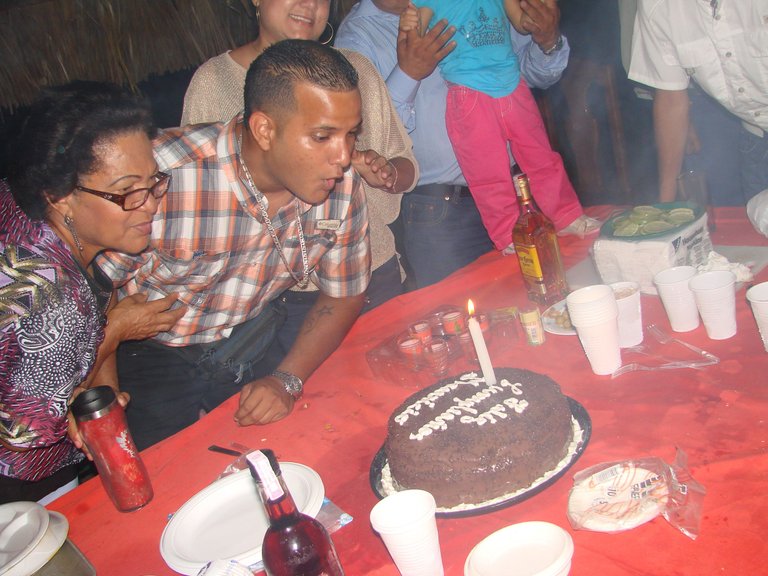 4- El popular Bingo.
Al día siguiente sea 25 de diciembre o 1 de enero, en la tarde como nadie se va sino después pasamos una tarde entretenida jugando Bingo., riéndonos y oyendo música.
4- The popular Bingo.
The next day whether it is December 25th or January 1st, in the afternoon as no one leaves but then we spend an entertaining afternoon playing Bingo, laughing and listening to music.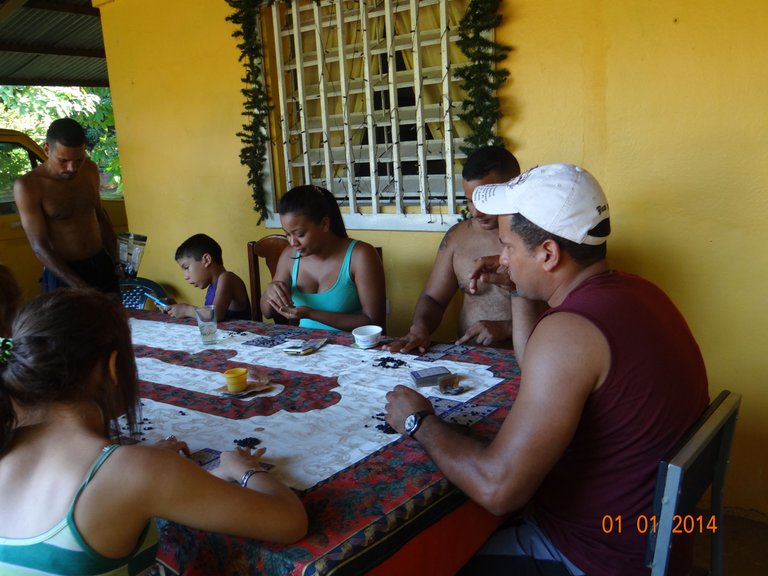 5.- La Cena Navideña:
Me encanta porque estamos todos aunque años que no, pero estan los lindos recuerdos en fotos de cuando cenábamos juntos desde los mas grandes hasta los mas pequeños, la familia completa, no salgo en la foto, pues yo la tome je je je.
5.- The Christmas Dinner:
I love it because we are all although years that not, but there are the nice memories in photos of when we had dinner together from the largest to the smallest, the whole family, I do not go out in the photo, because I took it heh heh heh.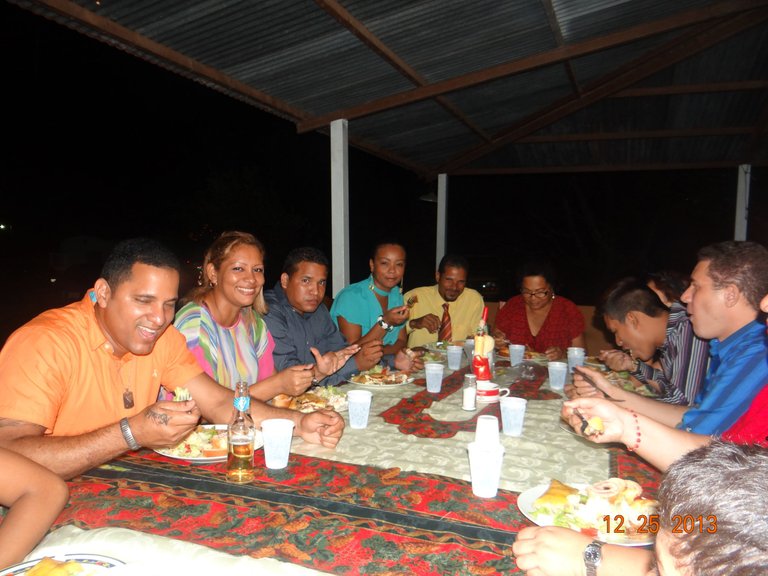 6.- El tradicional arbolito.
Yo amo mi arbolito tiene mas de 20 años conmigo, soy muy tradicional, yo le adorno con lo que tenga desde bolas, peluchitos, collares, también la ventana, lo que puedo decorar lo decoro y yo me visto de santa casi ja ja ja ja ja.
6.- The traditional tree.
I love my tree has more than 20 years with me, I am very traditional, I decorate it with whatever I have from balls, stuffed animals, necklaces, also the window, what I can decorate I decorate it and I dress up as Santa almost ha ha ha ha ha ha ha ha ha.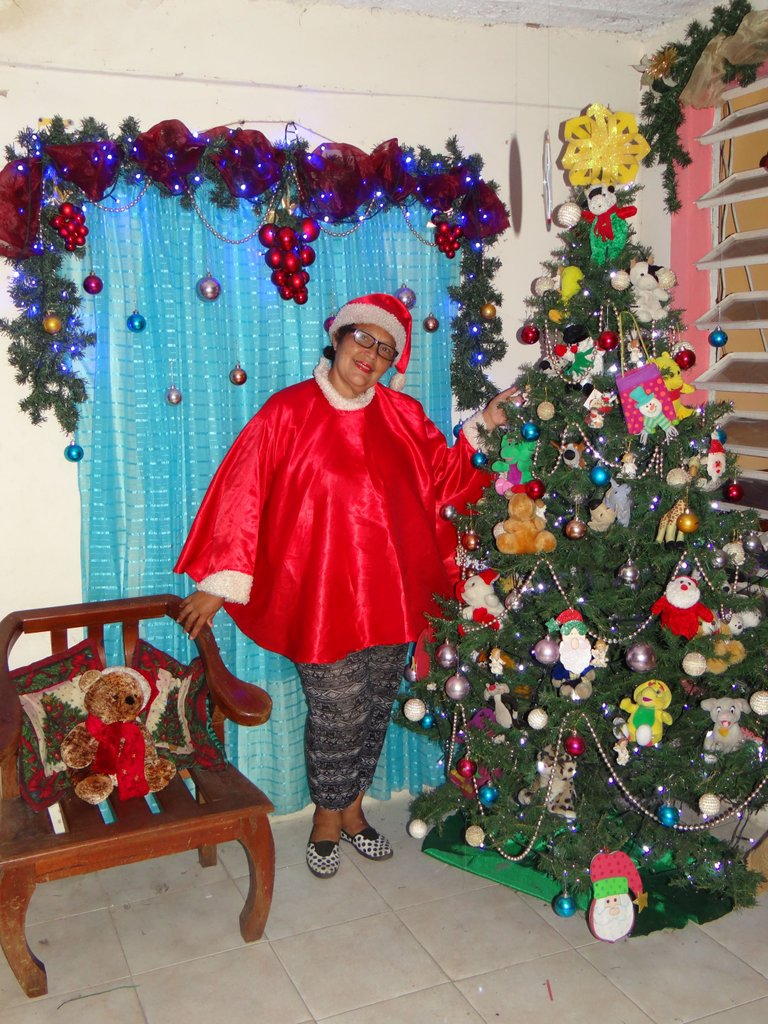 Hasta aqui lo dejo para poder terminar y lo puedan leer porque hay muchas cosas que me gustan de la navidad, pero mi mayor deseo es que en la navidad de 2022 estemos todos juntos de nuevo la familia
So far I leave it here to finish and you can read it because there are many things I like about Christmas, but my greatest wish is that in Christmas 2022 we will all be together again as a family.
Todas las fotos son de mi propiedad, se tomaron con una cámara SONY, mi gran amiga, que tampoco se pierde una navidad je je je.
All the pictures are my property, they were taken with a SONY camera, my great friend, who doesn't miss a Christmas either heh heh heh.
Invito a @loirabarajas04 @maribellrg @merlui03 @vcient21
I invite @loirabarajas04 @maribellrg @merlui03 @vcient21

#spanish#cervantes#blocktrades#upmewhale#christmas#iniciativa#creativecoin#neoxian#palnet#original-content
---
---