Ladies of Hive Community Contest #55 // @zhanavic69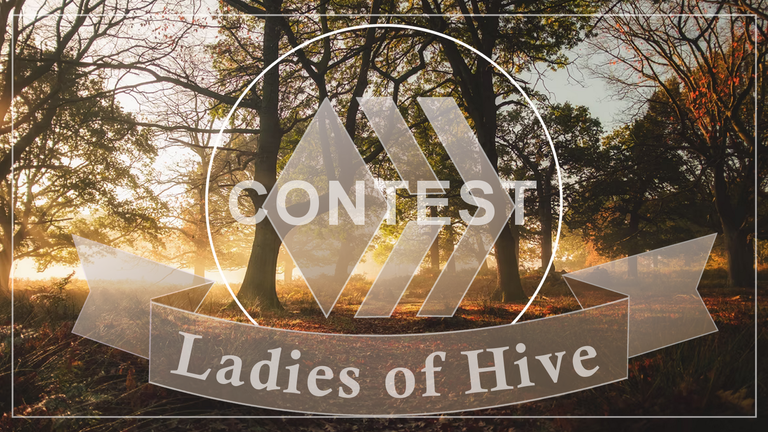 Imagen del concurso.// Image of the contest
Damas saludos nuevamente de regreso, después de un tiempo de ausencia en la plataforma, por muchas y varias razones y motivos, pero lo importante es que siempre hay un momento para volver y tomar de nuevo las riendas.
Así que esta es mi participación en este concurso en su edición número #55 , en esta oportunidad con dos preguntas de las cuales si deseamos podemos responder una o ambas, creo que podre con las dos en esta ocasión.
1.- ¿Qué es lo que más le gusta de esta época del año?//What is your favorite thing about this time of year? 🎄🎄🎅🏻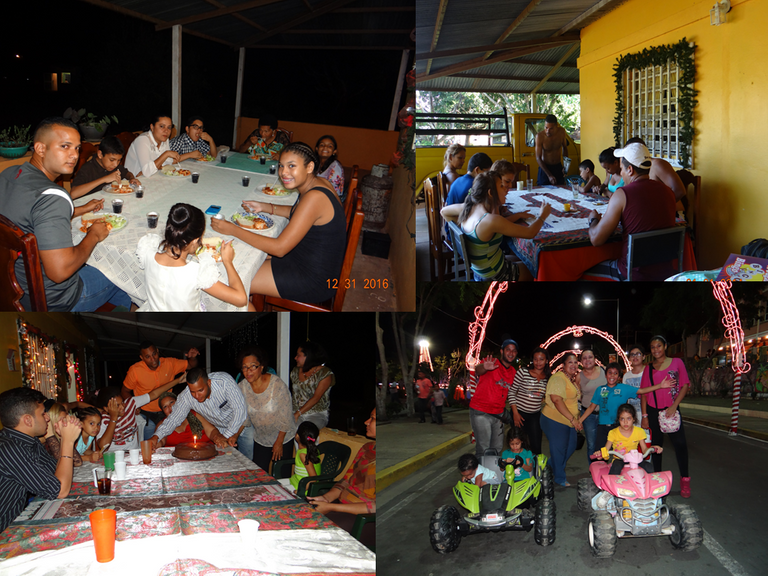 Momentos navideños en mi familia. // Christmas moments in my family.
Me supongo que cuando se refieren a época del año, es a la que ya estamos casi cerca pero que muchos ya estan en ella que es la NAVIDAD. SI desde el punto de vista de cada quien si es le mejor época, la mas hermosa, pero desde hace unos años atrás en Venezuela, no ha sido la misma de 15 años atrás, por las tantas situaciones que vivimos ya, y que se suma desde al año pasado la pandemia. Mi familia es pequeña, la formada de mis padres, que es la familia principal, porque si hay otras, pero desde el 2018 en la nuestra no ha sido, porque mi hermana emigro hacia Chile y ya se venia pero la pandemia no la dejo. Sin embargo tratamos de que la navidad por los pequeños de la casa sea alegre, se les compra su ropa, regalos y compartimos los que estamos, deseando que el año próximo estemos todos juntos de nuevo. Ya me toca decorar la casa je je.
I suppose that when they refer to the time of the year, it is the time of the year that we are almost close but many are already in it, which is CHRISTMAS. Yes, from everyone's point of view it is the best time of the year, the most beautiful, but since a few years ago in Venezuela, it has not been the same as 15 years ago, because of the many situations that we are already living, and the pandemic since last year. My family is small, the one formed by my parents, which is the main family, because there are others, but since 2018 in ours has not been, because my sister emigrated to Chile and was already coming but the pandemic did not leave her. However we try to make Christmas for the little ones in the house to be cheerful, we buy them their clothes, gifts and we share those of us who are, hoping that next year we will all be together again. It's my turn to decorate the house heh heh.
¿Cómo gastarías un millón de dólares?// How would you spend one million dollars? 💰💸💰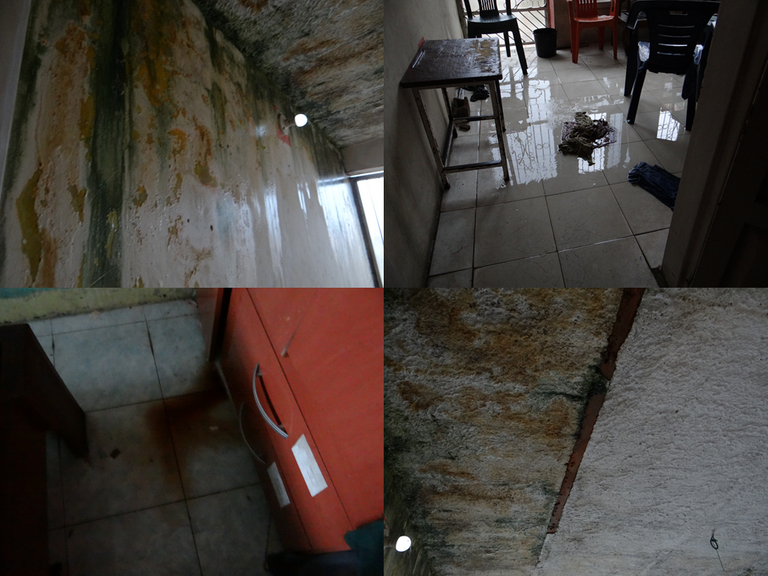 Filtraciones del techo en mi casa. // Roof leaks in my house.
Si las condiciones de país fueran otras no diría de hacer un buen viaje con toda mi familia, en un carro tipo mini bus donde entremos todos, pero hay que ser muy realista, que primero trataría de enmendar un grave problema de filtración que tengo en el techo de mi casa, que a la vez trae consigue humedad, y esto en problemas de salud. Porque con la salud no se juega, para ello, reparar el techo, luego combatir la filtracion, pintar, reponer los muebles que también se dañaron. Ya que mi casa es el legado que le puedo dejar a mis hijos. Este año con esfuerzos con parte de mis ganancias de aqui de hive se reparo una parte pero aun falta. Y si me quedara algo del millon, ahi si podria darnos unos dias de vacaciones.
If the country conditions were other I would not say to make a good trip with all my family, in a mini bus type car where we all enter, but we must be very realistic, that first I would try to amend a serious problem of leakage that I have in the roof of my house, which at the same time brings moisture, and this in health problems. Because with health is not to be trifled with, to do this, repair the roof, then fight the seepage, paint, replace the furniture that was also damaged. Since my house is the legacy that I can leave to my children. This year with efforts with part of my earnings from here in hive a part of it was repaired but it is still missing. And if I had some of the million left, then I could give us a few days of vacation.



---
---