Iniciativa - ¿Qué es lo que más te apasiona? Esp-Eng-
Saludos a esta comunidad #aliento, su administrador @aliento y los demas integrantes de esta comunidad, como tambien saludar y felicitar a mi cuate y charro @eddiespino que espero que ese cumpleaños haya sido de lo mejor.
La pregunta principal de esta #iniciativa es sobre que cosas nos apasionan, nos gustan demasiado. Pero tampoco las vamos a nombrar todas, yo voy a decir solo de dos, que son cosas que además de que me apasionan, son como mi carta de referencia.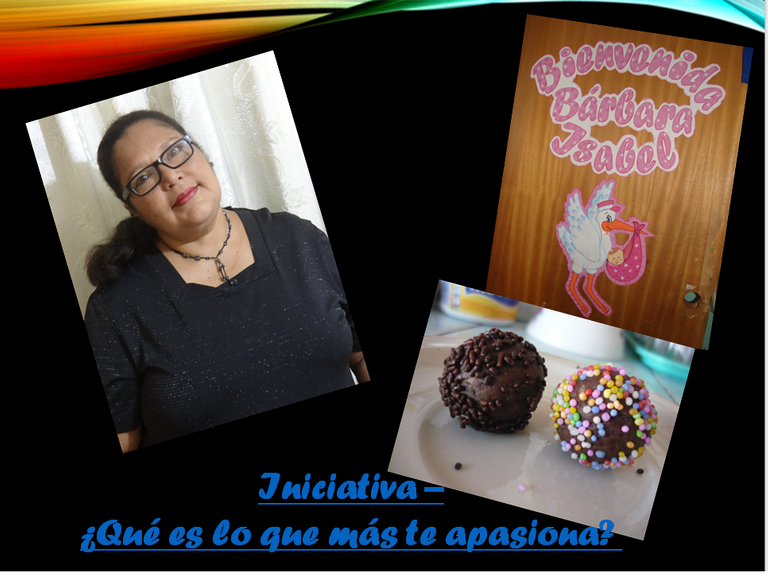 Greetings to this community #aliento, its administrator @aliento and the other members of this community, as well as greet and congratulate my buddy and charro @eddiespino that I hope that birthday has been the best.
The main question of this #initiative is about what things we are passionate about, we like too much. But we are not going to name them all, I'm going to say only two, which are things that besides that I am passionate about, are like my reference card.
/////////
1,. Adoro hacer manualidades: // 1. I love making crafts: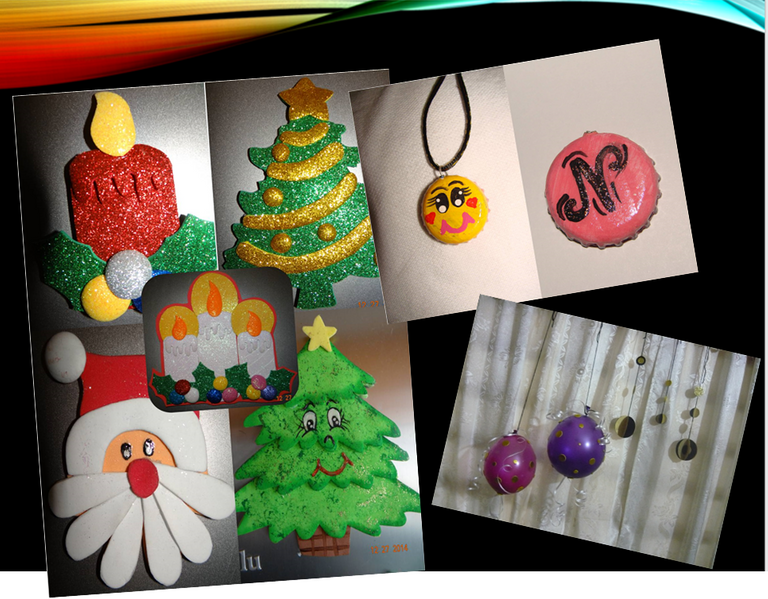 Las manualidades es un arte, pero también abarca muchas cosas, pero yo solo hago las de foami, con reciclaje, pancartas, pinturas en telas y lo que vaya viendo lo voy aprendiendo. Desde recuerdos para cualquier ocasión como centros de mesa, para baby shower y lo que el clienta pida, si lo puedo hacer se los hago sino les soy muy clara en que se le puede hacer otra cosa si le parece, porque con la carencia y excesivo costo de materiales, a veces no se pueden hacer.
Crafts is an art, but it also includes many things, but I only do foami, with recycling, banners, paintings on fabrics and what I see I'm learning. From souvenirs for any occasion as centerpieces, for baby showers and whatever the client requests, if I can do it I do it, but I am very clear that you can do something else if you want, because with the lack and excessive cost of materials, sometimes they can not be done.
/////////
2.- Me fascina la repostería: // 2.- I am fascinated by baking: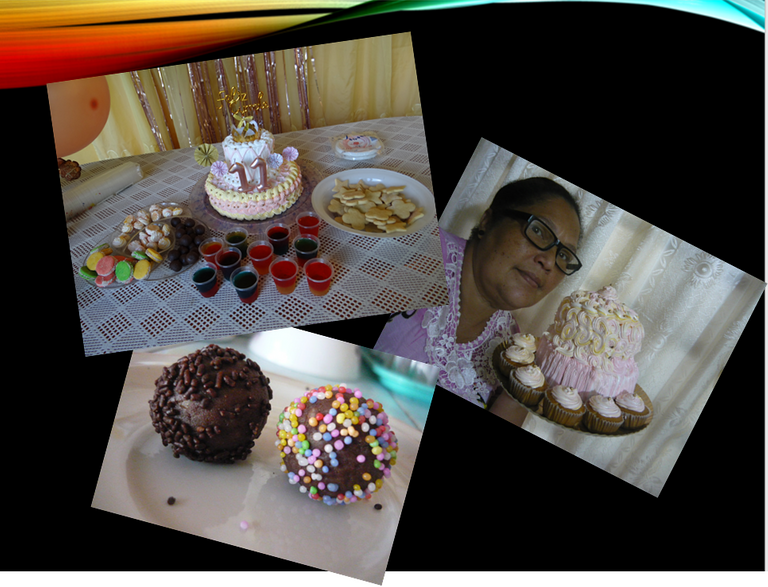 Desde hace mucho tiempo me ha gustado, pero con el pasar del tiempo he id mejorando mis técnicas y sabores, la repostería no es solo torta, es también porquecitos, dulces variados, cuando al principio lo hice, era para las fiestas de mis alumnos, y luego para mi uso personal, nuestras fiestas de la familia, pero también salen algunos encargos y lo hago, no les digo que no, son entradas económicas extras, que n estan demas mas como esta la situación económica en mi país Venezuela. Li mas gratificante es cuando tus familias y clientes dicen que quedan ricos. Si @eddiespino le hubiese regalado una mini torta.
For a long time I have liked it, but with the passing of time I have been improving my techniques and flavors, the pastry is not only cake, it is also because it's also becausecitos, varied sweets, when at the beginning I did it, it was for the parties of my students, and then for my personal use, our family parties, but also some orders come out and I do it, I do not say no, they are extra economic income, which are not too much but as this the economic situation in my country Venezuela. The most gratifying thing is when your families and clients say that they are rich. If @eddiespino had given him a mini cake.
/////////
Así termino lo que me apasiona, hay mas, pero no hay que abusar, todas las fotos son de mi propiedad, tomadas con una Camara Panasonic y una Sony
Gracias a toda esta comunidad por la oportunidad, vendran muchas mas..
So I finish what I am passionate about, there are more, but do not abuse, all photos are my property, taken with a Panasonic and a Sony camera.
Thanks to all this community for the opportunity, many more will come...

---
---