F O T O C E L F Concurso fotográfico | Photography contest #12 [ESP-ENG] // Blanco y negro-Black and white
Hola mis amigos de #CELFMagazine aqui de vuelta en uno de sus concursos donde les dan la oportunidad a todos los que nos gusta el arte de la fotografía, seamos o no profesionales, los profesionales nos enseñan y nosotros aprendemos je je..
Me encanta la temática, me gusta mucho la fotografía en Blanco y Negro que bueno que hay muchas técnicas o aplicaciones para editar las fotos.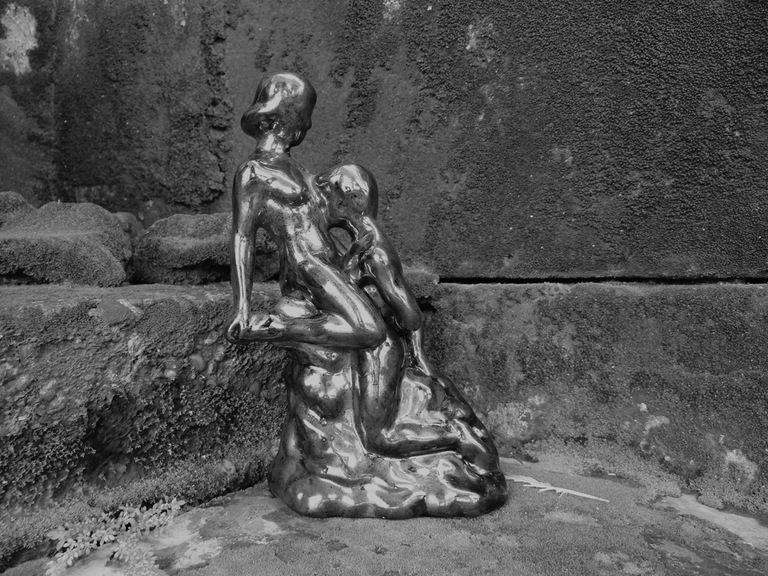 Esta es mi participación con una figura en cerámica mi favorita que tengo con ella muchos años alrededor de unos 20 años.
Es de color gris plomo brillante por eso el brillo al editarla, la coloque en el piso con un fondo húmedo color verde un limo cuando por la humedad de ese espacio.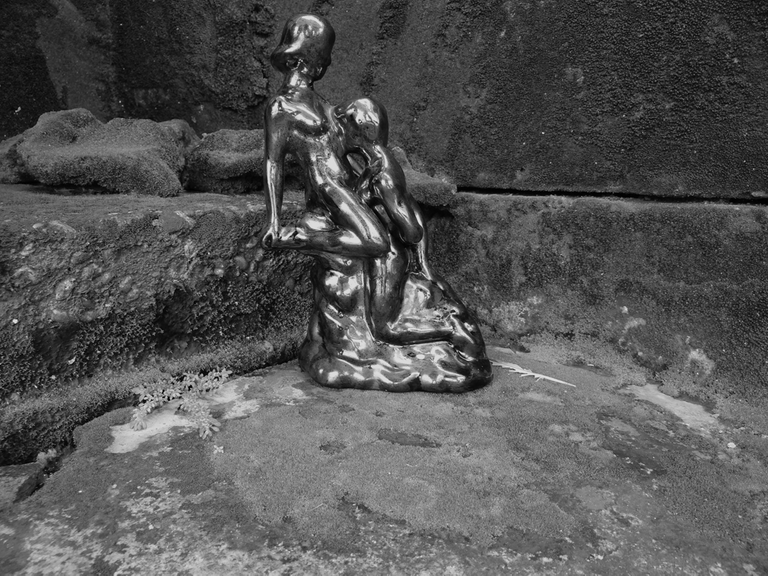 Yo soy como de la vieja escuela de fotografía, no me adapto mucho a las nuevas tecnologías, así que para editar mis fotos casi siempre uso PowerPoint, mi cámara usada una Sony tiene tantas funciones que aun no encuentro la de los colores, mientras que con mi otra cámara Panasonic, es mas rápido buscar la posición blanco negro y ya, pero mi cámara Sony es de mejor resolución y enfoque por el zoom.
Categoría: Fotografia Blanco y Negro.
Dimensiones: 4896 x 3672
Cámara: Sony Cyber-shot DSC-HX200V 18.2 MP Exmor
Localización: Venezuela

Hello my friends of #CELFMagazine here back in one of their contests where they give the opportunity to all of us who like the art of photography, whether we are professionals or not, the professionals teach us and we learn hehehe.
I love the theme, I really like the Black and White photography, good thing there are many techniques or applications to edit the photos.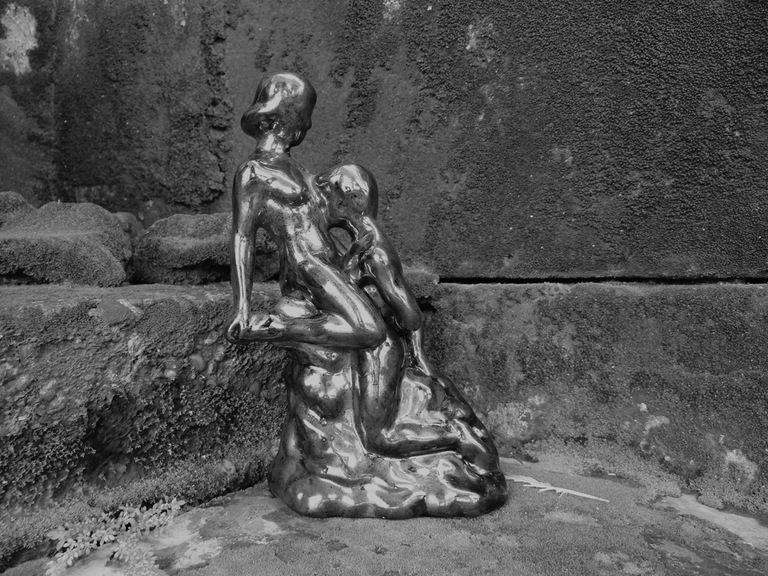 This is my participation with a ceramic figurine my favorite that I have with her many years about 20 years.
It is shiny lead gray color that is why the brightness to edit it, I put it on the floor with a wet background green color a slime when by the humidity of that space.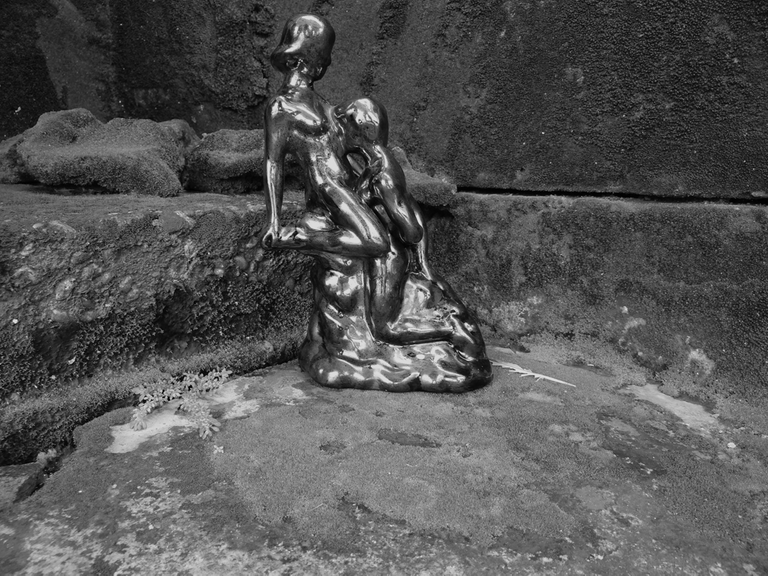 I'm kind of old school in photography, I don't adapt much to new technologies, so to edit my photos I almost always use PowerPoint, my camera used a Sony has so many functions that I still can't find the color one, while with my other Panasonic camera, it's faster to find the black and white position and that's it, but my Sony camera has a better resolution and focus because of the zoom.
Category: Black and white photography.
Dimensions: 4896 x 3672
Camera: Sony Cyber-shot DSC-HX200V 18.2 MP Exmor
Location: Venezuela

---
---