The Wild And The Craziest!
Should I say it has been a great privilege to come second? And not just the second child but the second girl? My position in the family has always been fun for me to talk about and whenever I am being asked about this, the response has always been; "I am the second child, the second girl, and the last girl-child" lol. I don't know why but this gives me a different kind of feeling just saying it or knowing this.
However inasmuch as being second could be a privilege to avoid a few other responsibilities the first child or daughter shoulders, it is also not always fun for most people actually.
This is because of the misconception that second girl child is always wild and crazy, some believe they are unbearably stubborn and hard to please.
I have heard some people say they can't date or marry a second girl child or daughter because of this same misconception but then again is it just a misconception? Well, I can't really say, as I am in no position to and why is that? That's because I am a little opposite of what they believe a second should look like or act like, oh well except for the stubbornness part a bit.
And again my mom is a second daughter and a very different breed from what people would could wild and crazy
---
---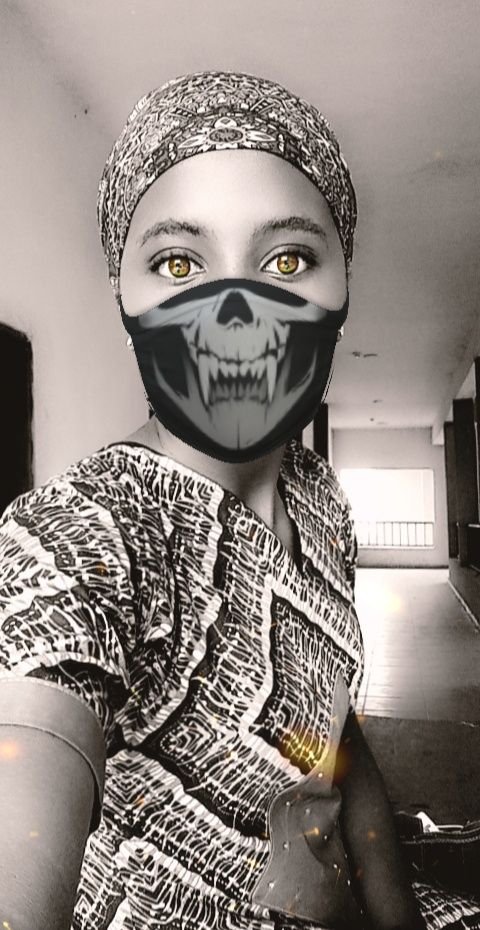 ---
---
My mom is the calmest person you would ever meet, sometimes its seems like she doesn't talk at all. She is quiet, withdrawn, and very reserved, well you could say she is anti-social. And I think her name suits her best; Peace
My question is, she is the second daughter, why isn't she wild? Why is there no trace of craziness in her? Maybe only she can answer that.
But as for me? A few years ago or maybe even now, it seems we switched bodies with my elder sister. She is the actual definition of what people believe a second girl child should look like or what they believe they look like. Many times I've been questioned about being the first daughter and all and it usually pisses me off at times, I don't want that position for anything lol.
A lot of people say my elder sister is too wild for a first daughter, she isn't calm and all and she doesn't really care if you ask me. She has a full dose of craziness in her, good kinda craziness though lol.

And also, many times people say I act rather too mature to be the second child and when we step out together with my elder sister, my composure and manner of approach are quite different from hers, she is the wild, crazy and social type and people really actually love her that way while I, on the other hand, I am a lot more like my mom, quiet, reserved and a bit anti-social. I don't get to be very expressive when I am just associating with strangers for the first time. I choose to be on my own and just observe.
And what are the privileges being a second daughter gotten me?
Let's start with when I was little? I had the privilege of stealing things from my elder sister and when I say stealing, I mean taking her belongings and using them sometimes even without her permission. Most times she didn't mind but other times, we fought so much about it😂
I don't mean to be a coward but I intentionally shift responsibilities to my elder sister with the mindset that she is the first child and should do more. I usually whine a lot whenever my parents shift responsibilities or duties to me, more than I can handle. I will scream, murmur and complain about being the younger child and should be treated as one.
But when it comes to food and goodies, I always wanted to take the greater share, isn't that selfishness? Well yes, I was just being myself with no apologies 😂 my sister though she is wild and crazy sometimes, she is also one of the kindest and sweetest souls they can ever be and she has always allowed me to get away with all those childish acts.

But guess what? Karma Knocked!
Boom! My elder sister started a tertiary institution and she had to migrate to her school and guess who became the first daughter at age 16years? I. By default, I started doing the things I dreaded, and with my sister far away from home, she only comes to visit doing holidays, and sometimes during Christmas and new year seasons. I was now left to look after my younger one and sometimes the family too.
The responsibility was too much for me and I still did whine most times asking my parents to call my elder sister to come be of help too, how childish I was though 😂😅
---
---
Slowly I started getting used to the fact that she wasn't around or close anymore and so I should just live up to that responsibility sitting and looking me in the face. I stood my ground and rolled up my sleeves. It wouldn't be that bad to step up the game I guessed and so I did. Yes, I grew up, from the little stubborn girl that whined a lot about almost everything for just being the second daughter. When I turn around and no one was there, I was forced to face what was placed before me head-on, and this time, there was no one to shift them to, so I learned to do them myself.
There was no more point in trying to prove I was the second child and should do less.
It was more like letting me walk through the door, seeing, feeling, and knowing what it means to be a first child or daughter and how much responsibility is placed on their shoulders, though literally, yet it felt so real.
It's not easy being a first child, so applaud and always celebrate your first seed, love, and encourage them as much as you can. Trust their decisions and make them feel worth the 9 months you housed them in your womb. Those beings are rare gems, and they deserve all our love and care. And to others, don't be as selfish and self-centered as I was back then, help out when necessary, and never shift all the burdens to your elderly ones, they need and deserve a break too. They wear more than the visible crown we see.
---
---
Life happened! And I saw through it all. Still, I appreciate the fact that I came second and until the end of the world, that will never change. I have already learned a lot just from playing both positions in the family and I will always choose my original and birth position.
Yes, I will choose the wild, stubborn and crazy second girl child I am even if it might be a misconception. I choose Me and I know I will do much more just being me.
This is my response to the question by the #LadiesOfHive Community;
1️⃣ What was your position (in terms of birth) in the family? How did that experience help you become, or hinder you from becoming, a successful adult?

And to meet all demands, I invite @princessbusayo to participate as well 🙂 Here is the Link to the contest blog page.
And thanks @didiee for the invite
---
---
PS: Sorry about the scary photo up there😶😅 and photo is mine by the way unless stated otherwise

---
---
I am Waky, multi-talented, and an optimist. I am zealous about life and all it has to either offer me or throw at me. I believe my existence is by grace so I am a product of grace, perfectly portraying my birth name "Abundant Grace". I am the last of my kind because I am unique and special in a dynamic way. HIVE has become my social HOME and SPACE.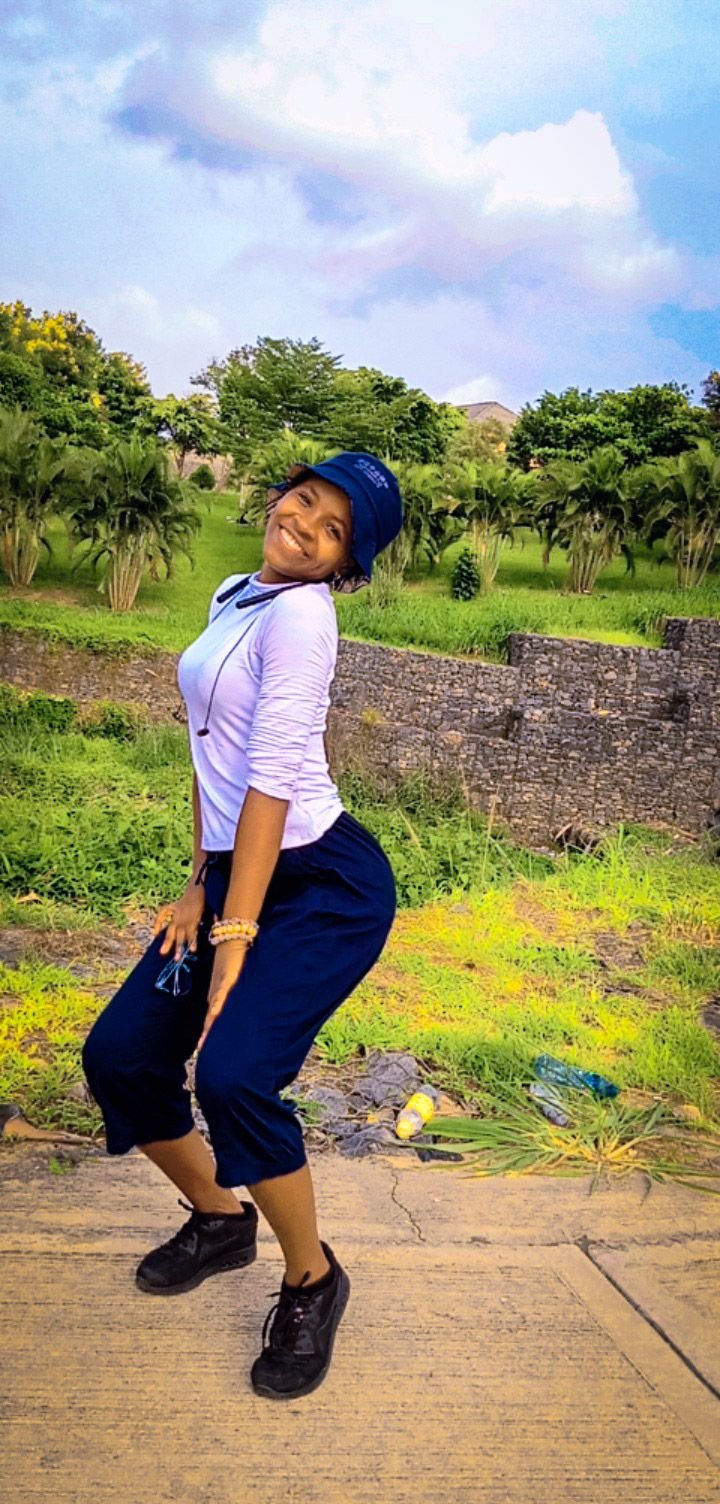 ---
---
To my faithful readers and wonderful sponsors, my heart goes out to you guys. Thank you for making my journey here a fun-filled and exciting one. Thanks for trusting and supporting my work too. I pray that God blesses you all real good :)
               25 May 2022
                   @
                Wednesday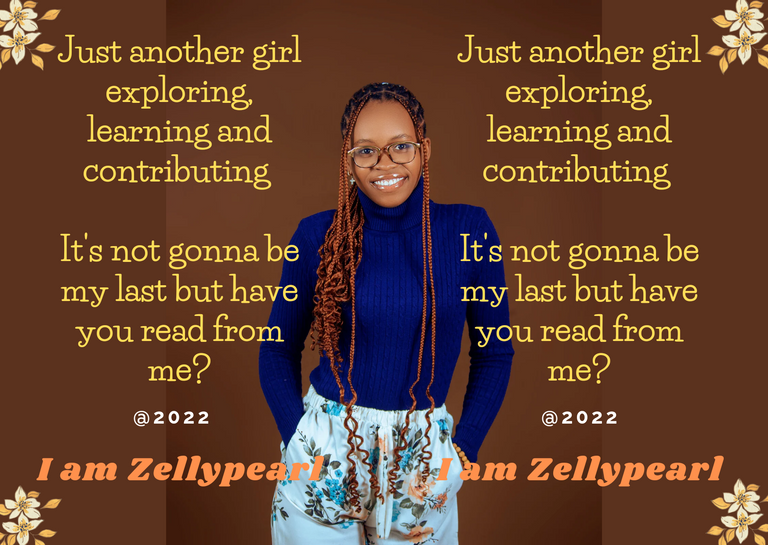 ---
---