That Dream Is Possible// Mila ~ 5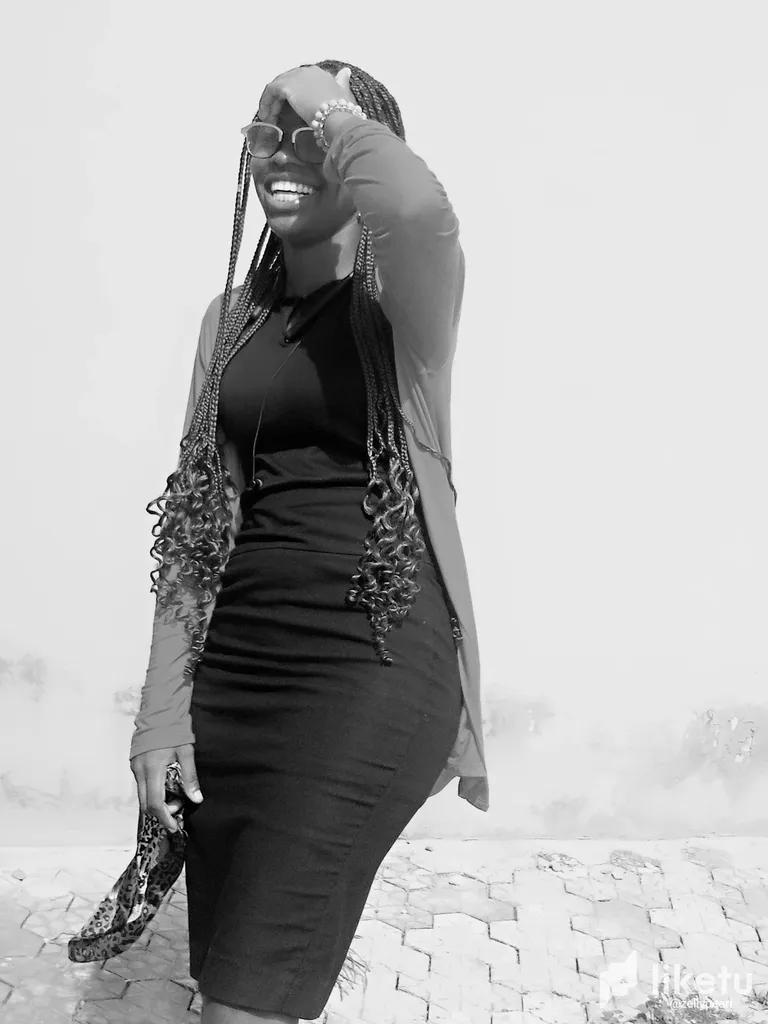 I don't know but I think I am at that point again where I want and need something too badly.
A point where I remember to take my growth very important.
I know what to do, or better still what I wanna do with my life but the problem is how to discipline myself to start.
I am already seeing and thinking of all the frustration from starting and most times it makes me give up before I even get to that starting point.
It always happens and it's not something I am very proud of.
I want to quit procrastinating and start something anyways.
I want to keep going even with all the frustration I would likely encounter from the beginning.
I know the journey is not gonna be a rosy and smooth one and I wish I can just start and continue anyway.
Looking back at all the moments and times I procrastinated in the past and for the past few years, I would have reached a milestone by now but fear, frustration during the process, and laziness at times kept me where I still am today and it's not something I am very proud of.
Today I woke up in the middle of the night thinking of the same thing that always keeps my spirit up and how best to make it work out.
I am down here, imagining my life is all sorted out and finally getting to a desired position where I could look back and be proud and grateful for every process.
I want to get my acts together and do something about the urge to try, the urge to start something even if it gets frustrating and tiring along the way or at the first start.
I really wanna do everything it takes to start this journey and not back down this time around, not give up on the way no matter how difficult and frustrating it might be or look.
I can't just keep up with the excuses year in and out
I gotta start somewhere and I gotta keep going no matter what.
And someday if I finally make it to where I desire or want, then I could finally look back at this piece of writing and be grateful I did what I had to do to make that dream possible.
I am Mila! And this is my series!
PS: Photos are mine except stated otherwise
---
---
---
I am writing a series of some wrapped-up truths that every single one of us out there would love share with the world. Something you and I want the world to know, read, and hear. It might not be about you, me, or the next person, just something we all know needs to be put out there

Be my guest, my audience for as many times as I would appear on your feed, thank you!..see you around.
---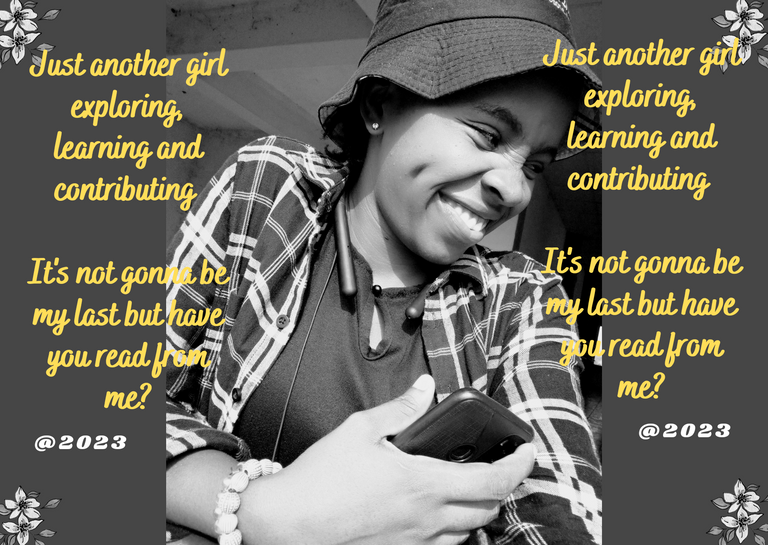 ---
---
𝐀𝐮𝐭𝐡𝐨𝐫

~ 𝐈 𝐚𝐦 𝐖𝐚𝐤𝐲! 𝐀 𝐦𝐮𝐥𝐭𝐢-𝐭𝐚𝐥𝐞𝐧𝐭𝐞𝐝 𝐚𝐧𝐝 𝐨𝐩𝐭𝐢𝐦𝐢𝐬𝐭𝐢𝐜 𝐲𝐨𝐮𝐧𝐠 𝐠𝐢𝐫𝐥 𝐰𝐡𝐨 𝐢𝐬 𝐳𝐞𝐚𝐥𝐨𝐮𝐬 𝐚𝐛𝐨𝐮𝐭 𝐥𝐢𝐟𝐞 𝐚𝐧𝐝 𝐞𝐯𝐞𝐫𝐲𝐭𝐡𝐢𝐧𝐠 𝐢𝐭 𝐡𝐚𝐬 𝐭𝐨 𝐞𝐢𝐭𝐡𝐞𝐫 𝐨𝐟𝐟𝐞𝐫 𝐡𝐞𝐫 𝐨𝐫 𝐭𝐡𝐫𝐨𝐰 𝐚𝐭 𝐡𝐞𝐫. 𝐀 𝐠𝐢𝐫𝐥 𝐰𝐡𝐨 𝐢𝐬 𝐢𝐧𝐭𝐞𝐧𝐭𝐢𝐨𝐧𝐚𝐥 𝐚𝐛𝐨𝐮𝐭 𝐬𝐞𝐥𝐟-𝐠𝐫𝐨𝐰𝐭𝐡 𝐮𝐧𝐝𝐞𝐫 𝐚𝐥𝐥 𝐨𝐝𝐝𝐬.
𝐈 𝐛𝐞𝐥𝐢𝐞𝐯𝐞 𝐦𝐲 𝐞𝐱𝐢𝐬𝐭𝐞𝐧𝐜𝐞 𝐢𝐬 𝐬𝐨𝐥𝐞𝐥𝐲 𝐛𝐲 𝐠𝐫𝐚𝐜𝐞 𝐚𝐧𝐝 𝐬𝐨 𝐈 𝐚𝐦 𝐚 𝐩𝐫𝐨𝐝𝐮𝐜𝐭 𝐨𝐟 𝐠𝐫𝐚𝐜𝐞, 𝐩𝐞𝐫𝐟𝐞𝐜𝐭𝐥𝐲 𝐩𝐨𝐫𝐭𝐫𝐚𝐲𝐢𝐧𝐠 𝐦𝐲 𝐛𝐢𝐫𝐭𝐡 𝐧𝐚𝐦𝐞 "𝐀𝐛𝐮𝐧𝐝𝐚𝐧𝐭 𝐆𝐫𝐚𝐜𝐞".
𝐈 𝐚𝐦 𝐭𝐡𝐞 𝐥𝐚𝐬𝐭 𝐨𝐟 𝐦𝐲 𝐤𝐢𝐧𝐝 𝐛𝐞𝐜𝐚𝐮𝐬𝐞 𝐈 𝐚𝐦 𝐮𝐧𝐢𝐪𝐮𝐞 𝐚𝐧𝐝 𝐬𝐩𝐞𝐜𝐢𝐚𝐥 𝐢𝐧 𝐚 𝐝𝐲𝐧𝐚𝐦𝐢𝐜 𝐰𝐚𝐲
𝐇𝐈𝐕𝐄 𝐡𝐚𝐬 𝐛𝐞𝐜𝐨𝐦𝐞 𝐦𝐲 𝐬𝐨𝐜𝐢𝐚𝐥 𝐇𝐎𝐌𝐄 𝐚𝐧𝐝 𝐒𝐏𝐀𝐂𝐄 ~
             29 April 2023
                   @
                Saturday

---
For the best experience view this post on Liketu
---
---