A Messed Up Past? // A Blurry Present? // The Last Years...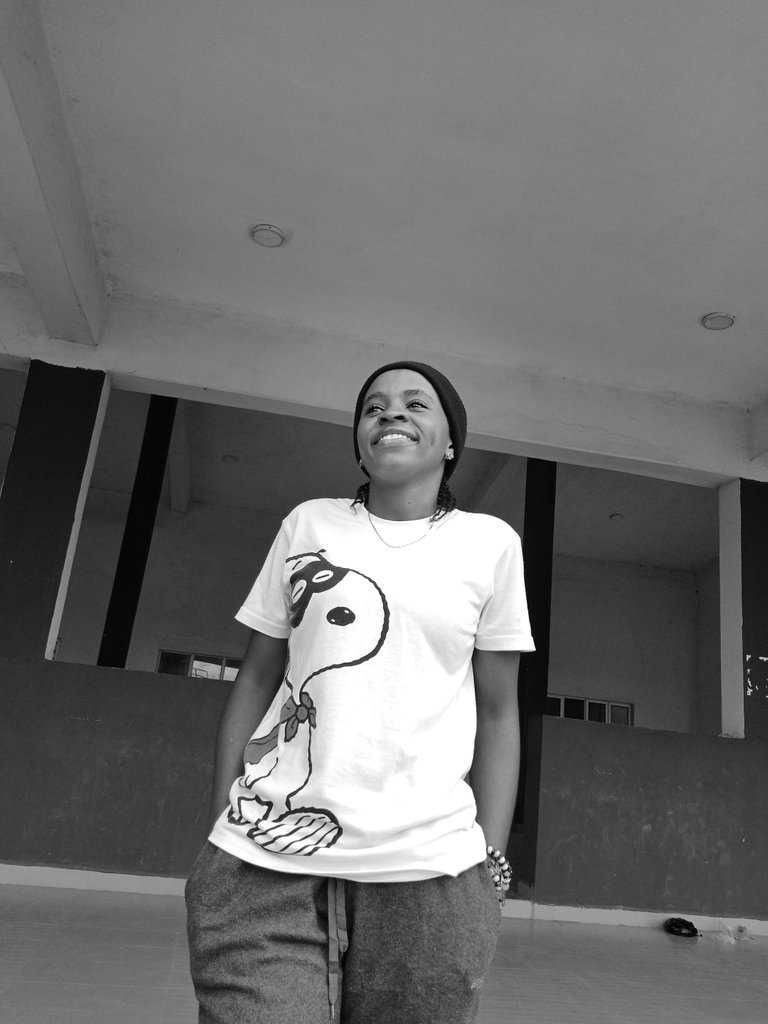 ---
---
I can't believe my eyes popped the moment I calculated the time spent five (5) years ago.
Well, I guess this is what one gets living in the moment and forgetting to make the moment worth living.
I could simply say, in the last five years of my life, I spent still learning about life. I felt I was still very young, which I was, and some things didn't really matter much to me, from ambition, business, relationships, fame, etc.
I was rather focused on my goals, growth, academics, skills, passion, and lots more. And if you look at the above they aren't quite a bad thing for one to spend their last five years on but then again, it only hit on me when I came across the question from the minimalist community.
Look back at your life in the last 5 years.
What is the most important lesson learned? How has the situation changed your life, and what advice would you give to someone experiencing what you have been through?
It only dawned on me after seeing this question that if I was to advise someone about the things I've lived up to or for, I would either warn them about the path I chose, focusing all my attention on the things I wanted more than the ones I needed or let them know that life needs a lot of balancing.
You see in life, we always have to balance it all. Whether it's our spirituality, social life, academics, ambition, or passion. Everything has to be in the right if not equal proportion.
Though with a scale of preference.
---
---
The lessons I've learned so far in the last five years would be wrapped in a rather brief statement.
If living in the moment isn't worth living then we had better not deceive ourselves into it.
I've learned that life may not always award us a second chance in most of the things we fail at, but if such a chance is given, we shouldn't make the same mistake twice.
If one has to live well or live better, one should be able to balance out their life regardless of how messed up or unfair life has been with them.
So I would advise a person taking this path to not focus all their energy, and resources, or spend their time and life on the things that might only bring them temporary joy or happiness, or the things they want or feel they want but rather also, they should take out a portion of whatever they invested in their WANTS into their NEEDS as well and this way creates a balance in their life.
Another point I would love to make is that no matter how messed up our past may have been or how blurry our present looks, I always believe the future holds much better things for every person. Just believe and constantly reach out for it.
PS: Photos are mine except stated otherwise
---
---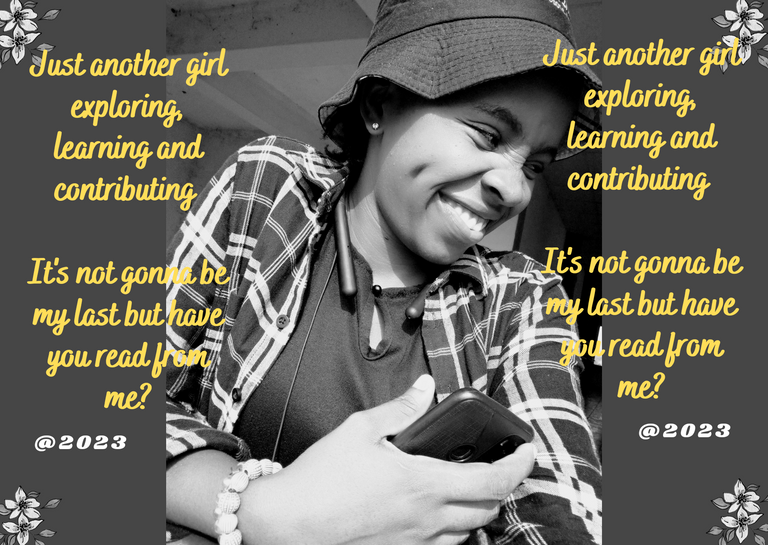 ---
---
𝐀𝐮𝐭𝐡𝐨𝐫

~ 𝐈 𝐚𝐦 𝐖𝐚𝐤𝐲! 𝐀 𝐦𝐮𝐥𝐭𝐢-𝐭𝐚𝐥𝐞𝐧𝐭𝐞𝐝 𝐚𝐧𝐝 𝐨𝐩𝐭𝐢𝐦𝐢𝐬𝐭𝐢𝐜 𝐲𝐨𝐮𝐧𝐠 𝐠𝐢𝐫𝐥 𝐰𝐡𝐨 𝐢𝐬 𝐳𝐞𝐚𝐥𝐨𝐮𝐬 𝐚𝐛𝐨𝐮𝐭 𝐥𝐢𝐟𝐞 𝐚𝐧𝐝 𝐞𝐯𝐞𝐫𝐲𝐭𝐡𝐢𝐧𝐠 𝐢𝐭 𝐡𝐚𝐬 𝐭𝐨 𝐞𝐢𝐭𝐡𝐞𝐫 𝐨𝐟𝐟𝐞𝐫 𝐡𝐞𝐫 𝐨𝐫 𝐭𝐡𝐫𝐨𝐰 𝐚𝐭 𝐡𝐞𝐫. 𝐀 𝐠𝐢𝐫𝐥 𝐰𝐡𝐨 𝐢𝐬 𝐢𝐧𝐭𝐞𝐧𝐭𝐢𝐨𝐧𝐚𝐥 𝐚𝐛𝐨𝐮𝐭 𝐬𝐞𝐥𝐟-𝐠𝐫𝐨𝐰𝐭𝐡 𝐮𝐧𝐝𝐞𝐫 𝐚𝐥𝐥 𝐨𝐝𝐝𝐬.
𝐈 𝐛𝐞𝐥𝐢𝐞𝐯𝐞 𝐦𝐲 𝐞𝐱𝐢𝐬𝐭𝐞𝐧𝐜𝐞 𝐢𝐬 𝐬𝐨𝐥𝐞𝐥𝐲 𝐛𝐲 𝐠𝐫𝐚𝐜𝐞 𝐚𝐧𝐝 𝐬𝐨 𝐈 𝐚𝐦 𝐚 𝐩𝐫𝐨𝐝𝐮𝐜𝐭 𝐨𝐟 𝐠𝐫𝐚𝐜𝐞, 𝐩𝐞𝐫𝐟𝐞𝐜𝐭𝐥𝐲 𝐩𝐨𝐫𝐭𝐫𝐚𝐲𝐢𝐧𝐠 𝐦𝐲 𝐛𝐢𝐫𝐭𝐡 𝐧𝐚𝐦𝐞 "𝐀𝐛𝐮𝐧𝐝𝐚𝐧𝐭 𝐆𝐫𝐚𝐜𝐞".
𝐈 𝐚𝐦 𝐭𝐡𝐞 𝐥𝐚𝐬𝐭 𝐨𝐟 𝐦𝐲 𝐤𝐢𝐧𝐝 𝐛𝐞𝐜𝐚𝐮𝐬𝐞 𝐈 𝐚𝐦 𝐮𝐧𝐢𝐪𝐮𝐞 𝐚𝐧𝐝 𝐬𝐩𝐞𝐜𝐢𝐚𝐥 𝐢𝐧 𝐚 𝐝𝐲𝐧𝐚𝐦𝐢𝐜 𝐰𝐚𝐲
𝐇𝐈𝐕𝐄 𝐡𝐚𝐬 𝐛𝐞𝐜𝐨𝐦𝐞 𝐦𝐲 𝐬𝐨𝐜𝐢𝐚𝐥 𝐇𝐎𝐌𝐄 𝐚𝐧𝐝 𝐒𝐏𝐀𝐂𝐄 ~
              5 May 2023
                   @
                 Friday

---
---