Peace and Luv! #14 Graffiti Lettering Contest
Hi everyone!
Here is my new graffiti lettering post.
As I saw the new word for this edition, the n. 14, I could not help but think about the actual situation in Ukraine. We really need more love in this world!
How connected are the concept of peace and the meaning of love?
Can you think of how much meaning in two small words?
All the possible solutions sound not good enough!
Anyway, last morning I've seen a pic of a young lady showing the symbol of peace with her fingers, with a strong straight arm and I thought she was showing us a solution, a fucking victory (✌️ ) with something so "easy" and pure as Peace!
She was manifesting, she was taking charge in showing her opinion, she was putting her heart in this.
The film in my mind was long and tortuous and I remember the cover of the Green Day album (the one with the grenade).
So, black and white, I'm not in the colour mood!
Reinterpreting "Make love not war!" with some flowers for the "flower power", two damaged shapes and the "V" holding the peaceful heart.
Can you read somehow the word LUV? Tricky
Here if you want to see and read more about the Flower Power
I added the word Peace in the Ukrainian language like a little special connection with the people there.
Here my work, with more lettering than usual (maybe not really clear eh)!
I added a few pics of the work's progress.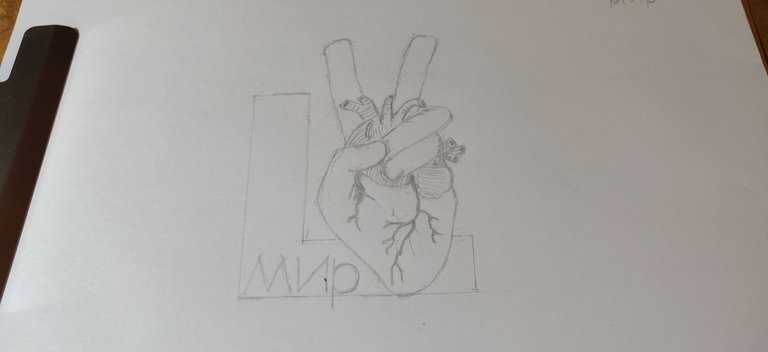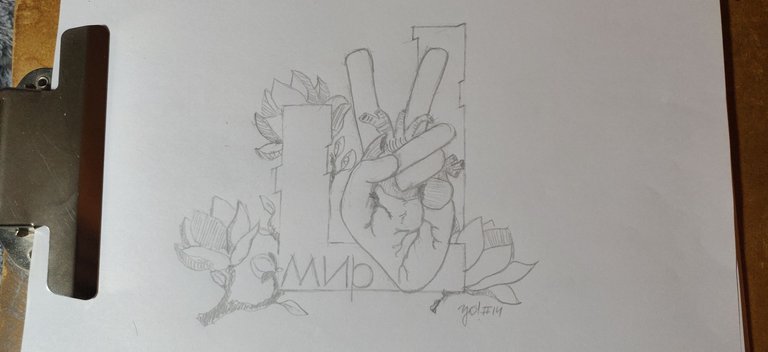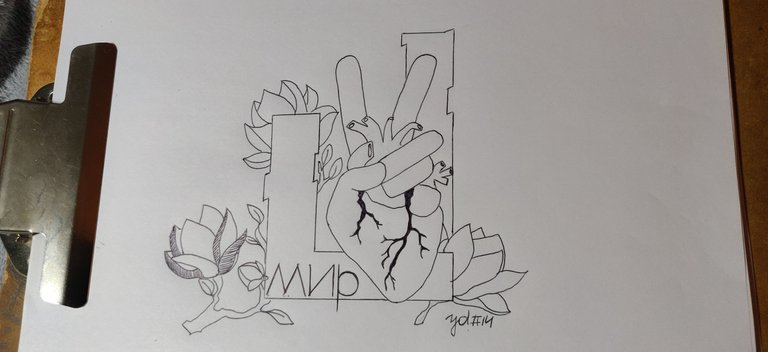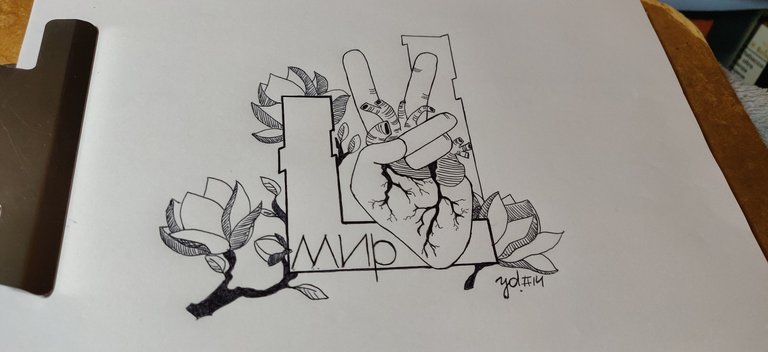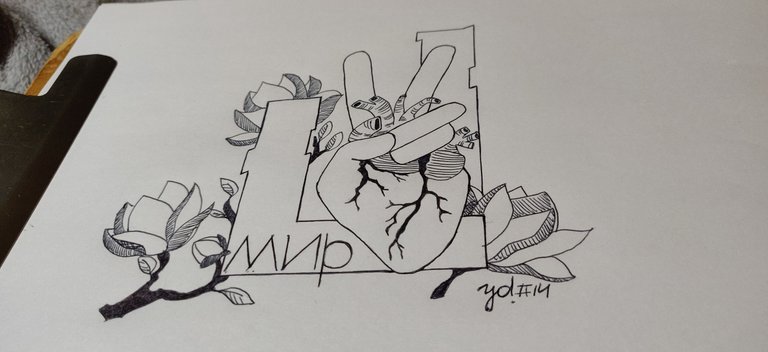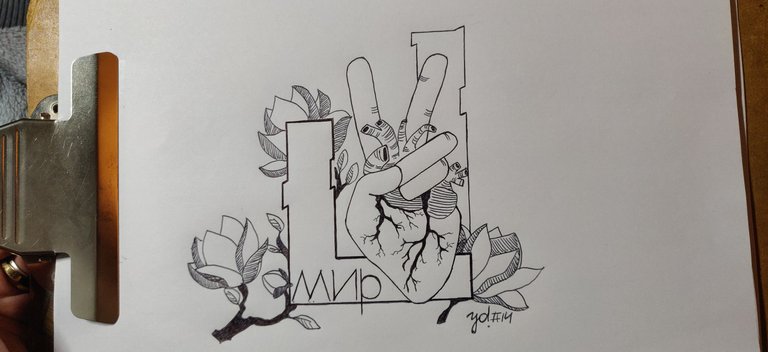 Hope you like it!
Thanks for reading and thanks to my boyfriend who I luv, for all the help over my English writing and all the posting things.
Ciao belli
Take care and remember Peace and Luv!
---
---