Short Story "Historia corta" | Mantle of the Guardian "Manto del Guardián"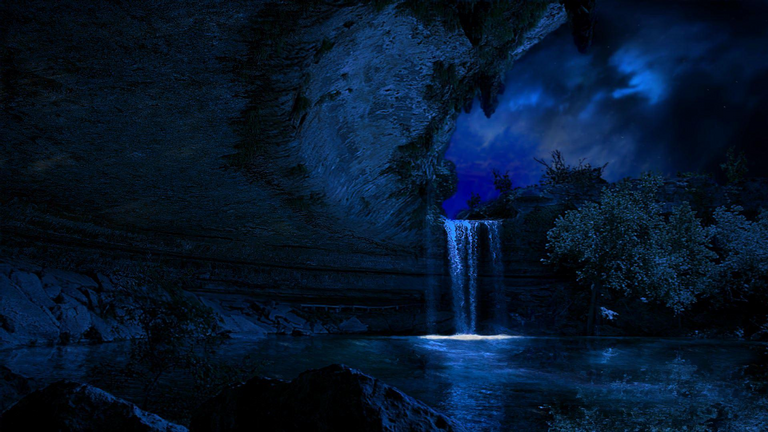 The jungle seemed to have petrified before the gloom of the night. The darkness absorbed everything and not even the blowing of the wind could be felt among the great trees that were lost in the sky.
Nataniel looked around him, nothing to the north, nothing to the south. He had to run, the small pendant emitted a faint light in his chest and the shadow scions were close, perhaps closer than he thought.
A roar sounded to the east and in the blink of an eye the trees around him cracked, the edge of his sword struck the body of one of them, others were beginning to crowd around.
"I can't die, not yet..."
He dropped the sword, closed his eyes, and adopted a stance learned from the old masters. The creatures rushed at him, he took a deep breath and with a circular motion of his hands cut the creatures in two with a force that seemed to come from nowhere.
The pendant seemed to throb above his chest, again and again, then only calm.
Nataniel ran north following a small path where ruins were beginning to break through and the sound of a waterfall grew louder and louder.
"We will all be together again..."
A creature formed out of the mist and in the blink of an eye, Nataniel was falling. Memories flashed through his mind, that fateful day came back to him, the day he lost everything, the day his family, friends, and the town had been swept away by the darkness.
Nakar, Amelda, old Pantho... all killed by those things.
Her body felt the cold water surround her as she slowly sank into its depths. There was no longer any reason to fight, he was the last of an entire lineage, all that remained was to plunge into that darkness and let himself sink into the deepest depths, in silence, in solitude.
A scream was heard in the shadows, the pendant seemed to beat strongly, its brightness intensified turning it into a very bright blue and Nataniel clung to it once again.
The waters remained calm for a few moments but something seemed to be different. The waterfall that remained calm began to slow down, its course seemed to reverse and in a second the falling water seemed to return to its source.
"Time will bring us together again..."
Nataniel emerged from the waters surrounded by a crystalline mantle formed by it. The creature that seemed to be moving away spun around him and after a growl ran straight to lunge at him, unsuccessfully, it tried to attack him with its claws but all in vain. Nataniel seemed to dance before the moon a piece that only he knew.
The cloak gave shape to a spear and after a slight movement of his hands, Nataniel pierced him with it.
The forest was silent once more as the creature seemed to slowly fade away, Nataniel closed his eyes and remembered, he knew what he must do now.
"Beyond the woods, beyond the walls of darkness, their time is not time, there you will find the truth. Go Emerald warriors, to the waterfall of the great guardian."
Nataniel looked at that waterfall, his story was about to begin.
La selva parecía haberse petrificado ante la penumbra de la noche. La oscuridad absorbía todo y ni siquiera el soplar del viento se hacia sentir entre los grandes árboles que se perdían en el cielo.
Nataniel observó a su alrededor, nada al norte, nada al sur. Debía correr, el pequeño colgante emitía una luz tenue en su pecho y los vástagos de las sombras estaban cerca, quizás más cerca de lo que pensaba.
Un rugido se escuchó al este y en un parpadeo los árboles a su alrededor se resquebrajaron, el filo de su espada golpeó el cuerpo de uno de ellos, otros comenzaban a aglomerarse alrededor.
«No puedo morir, no aun...»
Soltó la espada, cerró los ojos y adoptó una posición aprendida de los antiguos maestros. Las criaturas se abalanzaron sobre él, respiro profundamente y con un movimiento circular de sus manos cortó a las criaturas en dos con una fuerza que no parecía venir de ninguna parte.
El colgante parecía latir por encima de su pecho, una vez y otra vez, luego solamente calma.
Nataniel corrió al norte siguiendo un pequeño sendero en donde las ruinas comenzaban a abrirse paso y el sonido de una cascada se hacía cada vez más fuerte.
«Todos volveremos a estar juntos...»
Una criatura se formó de la bruma y en un abrir y cerrar de ojos Nataniel se encontraba cayendo. Los recuerdos pasaban por su mente, aquel fatídico día se hacía presente, el día que perdió todo, él día que su familia, amigos y pueblo había sido arrasado por la oscuridad.
Nakar, Amelda, el viejo Pantho... todos asesinados por esas cosas.
Su cuerpo sintió el agua fría rodeándola mientras que poco a poco se hundía en sus profundidades. Ya no había razón para luchar, era el último de toda una estirpe, solo quedaba sumirse en aquella oscuridad y dejarse arrastrar hasta lo más profundo, en silencio, en soledad.
— ¡Nat no te rindas!
Un grito se escucho entre las sombras, el colgante parecia latir fuertemente, su brillo se intensificó volviéndolo en un azul muy brillante y de él Nataniel se aferró una vez más.
Las aguas se mantuvieron calmadas unos instantes pero algo parecía ser diferente. La cascada que permanecía calmada comenzó a ralentizarse, su curso parecía invertirse y en un segundo el agua que caía parecía regresar a su origen.
«El tiempo, volverá a juntarnos...»
Nataniel salió de entre las aguas rodeado de un manto cristalino formado por ella. La criatura que parecía alejarse giró en torno a él y tras un gruñido corrió directamente a embestirle, sin éxito, intentó atacarlo con sus garras pero todo era en vano. Nataniel parecía bailar ante la luna una pieza que solo él sabía.
El manto dio forma a una lanza y tras un leve movimiento de sus manos, Nataniel le atravesó con ella.
El bosque quedó en silencio una vez más mientras que la criatura parecía desvanecerse lentamente, Nataniel cerró sus ojos y recordó, sabía lo que debía hacer ahora.
« Más allá de los bosques, más allá de las murallas de oscuridad, allí el tiempo no es tiempo, alli encontraras la verdad. Ir guerreros Esmeralda, a la cascada del gran guardián.»
Nataniel observó aquella cascada, su historia estaba por empezar.
---
Image source | Fuente de imagen: link.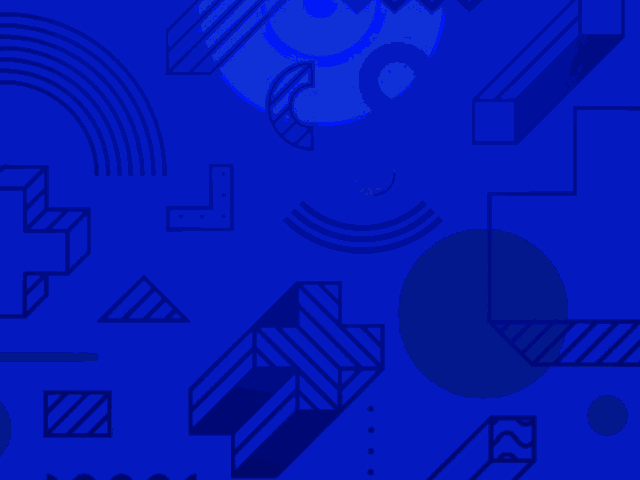 ---
---