Introduction Zallin in Gods Unchained!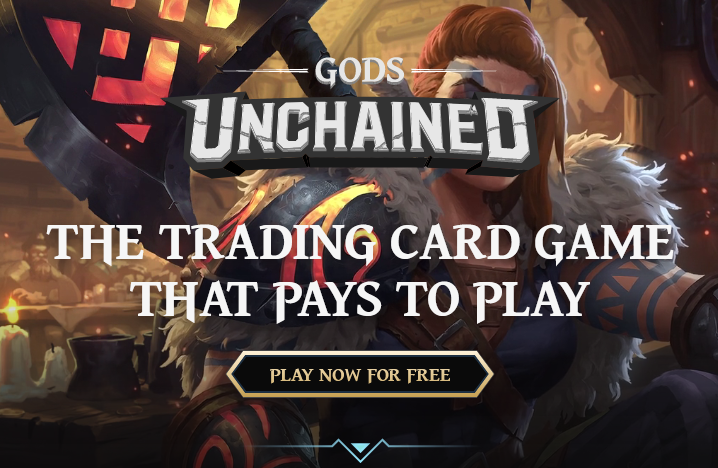 I really like card games, I played several games like MTG, Yu-gi-oh, heartstone, LOR, Splinterlands and many others. I started playing Gods of Unchainde a week ago and I'm amazed by the game, it really is a play2earn game, very similar to the famous Heartstone but with incredible unique mechanics, the gameplay is fluid and really feels that you are playing with real people, not against bots, you need to think about each move always following the strategy of your deck.
---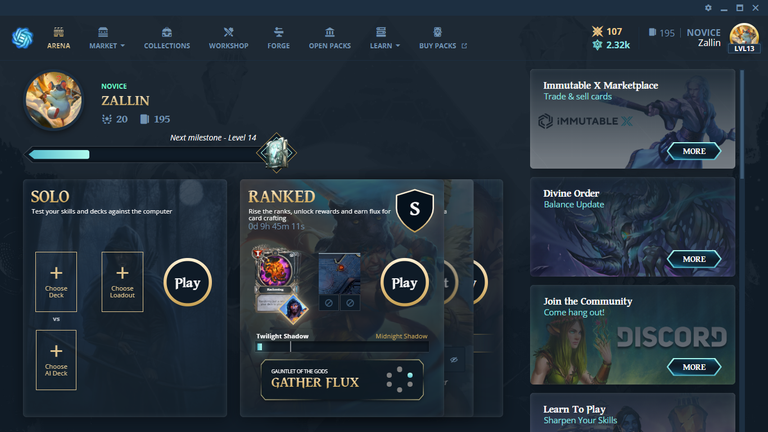 I'm currently in the Twilight Shadow Rank and lvl 14, reaching that rank was pretty easy, I used only common cards and some rare ones, I got a streak of 8 straight wins.
Now I'm getting ready for my first weekend event where I can receive a number of base packs or current game collections for free, based on the amount of wins over the first 25 matches during the event.
Going up the lvl you get packs too, these packs help a lot in the beginning and it doesn't take long to get these lvls.
---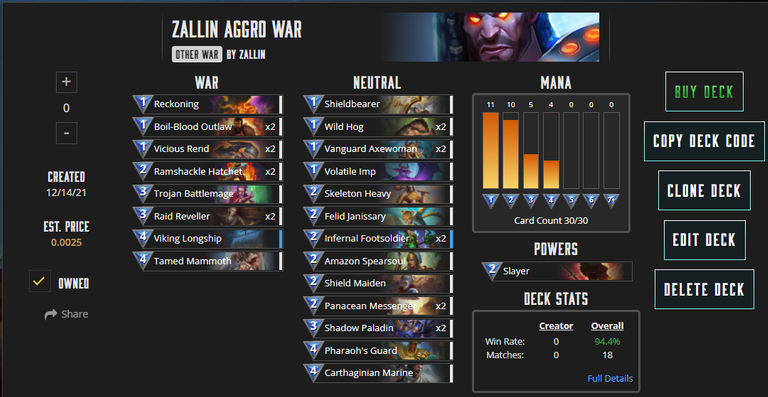 This is my deck right now, I like aggro decks a lot and I'm moving up the ranks with the aggro war deck, I need to update it for the weekend event, I got some really cool cards with the free packs.
---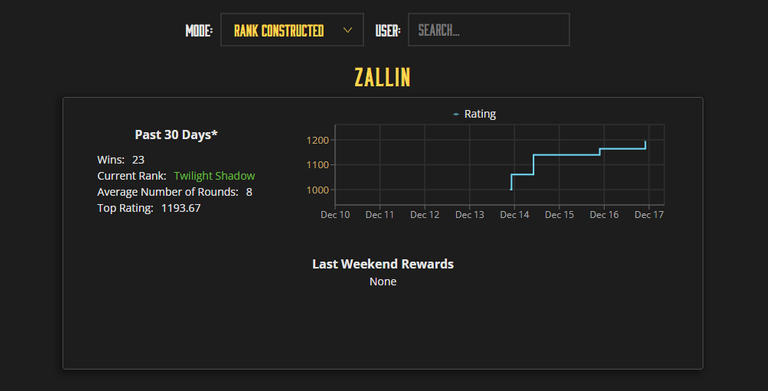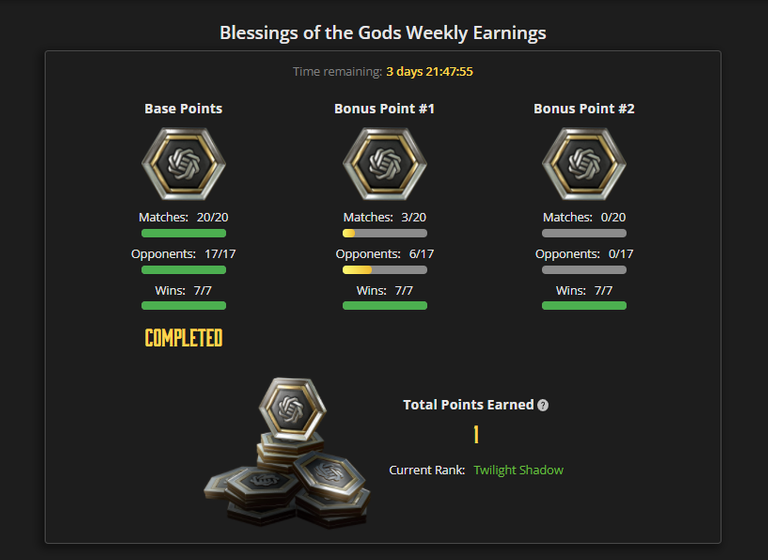 This is my score in the Blessings of the Gods Event, this event has a duration of 7 days, and we earned the GODS token by completing tasks, I managed to complete one and received 1 GODS which is now worth $6.47, the other tasks I must finish later this week .
See you at Gods Unchained until next time!
game link: https://godsunchained.com/
---
---