@zakludick's Hive Classroom of 2022 plus extended Community! - advice and tips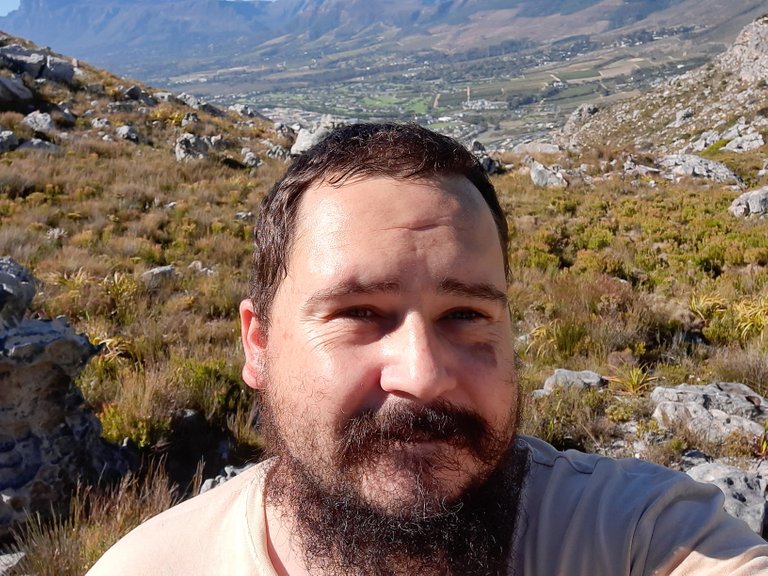 I have a "classroom" of Hive Students that I guide, assist and watch grow. That in itself has been quite satisfying to watch. I am, however, also a student. I am not a Dolphin or a Whale but I have more than doubled my HP since the beginning of the year and I will likely double again before the end of 2022.
I am probably doing something right.
However, success for myself is not enough. Hive is a community. Leo Finance is a community. Ecency is a community. The whole blockchain is made up of communities and hell, this little group of people I have onboarded is a little community as well.
Community is key!
Thus I have plans in my head to build out and reach out to others. One of the things that is apparent to me is that a lot of active members seek to onboard people to Hive.
They struggle to do that onboarding for two reasons. I know because this is what I do!

Struggle number one: Scepticism or lack of motivation
Why should someone join Hive?
It is decentralized social media you can blog and post about just about any interest and there are rewards generated on the posts that you do. Even your votes on other people's posts can earn you a reward!
People doubt the rewards are real.
You should, at some point, do the exercise with yourself as well as each person you teach, exactly how you can take their effort and put the money into their hands. If not in their hands then in your own. I can show a transfer from my local crypto exchange into my bank account. There is the proof of income.
The platform is decentralized(BUT - TMI) so you can post and blog about anything you want, there is no censorship... and then you, the onboarder, remember that there are still some rules so you get to say "BUT" and then give them the rundown of stuff you may not do.
I find that this is too much information. Instead explain the positive - no cencorship of thoughts or opinions and then just end off with saying that there are community rules and guidelines to make things fair. A follow-up discussion can run through the vital bits of what can and cannot be done.
Everyone understands community rules and like the idea that there are standards that everyone knows instead of getting the feeling that they will get judged for making a mistake.
The lack of adoption is another barrier. Hive has a handful of millions of users scattered across the whole world. This is insignificant to the millions in each country and billions worldwide that are signed up to the largest social medias in the world.
Sadly, this one fights against itself, there cannot be adoption without more people joining. So the other two points must do all the convincing work.
There is however a concept of critical mass - when the amount of people you have signed up begins to invite people itself. Like a wave... people then get to join your Community.
I have 12 Hive students, I get to say: You can join my Community.
This gives people the feeling that there are ALREADY people there that will read their stuff and support them and this is absolutely true.
I can also proudly say that I have students that are already successful! This gives other people a track record of something to see start recently and become successful.
And thus I would like to repeat: Community is key!

Struggle number two: Members leaving or becoming inactive
The exact opposite onboarding is where we are losing Hive members. There are usually two or three reasons for people becoming inactive:
A Lack of Interaction is one, this can be promoted by making sure people in our community are being interacted with, simple as that.
A lack of rewards is another. This is a strange one. Web 2.0 platforms do not reward you for your time, your attention or your investment. It is senseless to compare the two. Even if you earned $0.001 from a post or a comment, then you are moving forwards and you are growing. Some people get discouraged because they see the potential of the big guys on the blockchain or at community accounts and compare that to themselves.
Your first post or introduction is usually pretty good and gives you a nice boost. Generally, if you use the right tags, you get a nice boost to start as the community loves welcoming new people to join. However, after that it is natural to see a slump in income and votes on your posts. You will need to post and engage and make yourself known in the community. If you do not, you will not earn.
Once again, we turn towards the concept of community. If there is a community of people who constatly interact and support one another, the chances of rewards are much higher.
The final reason to have inactive accounts or people leaving any online platform is: Toxic Behaviour.
This is actually a lot less common on Hive than in other places of the internet. People can really lay into each other on Facebook and Twitter sometimes. There are people who get really self-righteous and petty for the smallest things.
Example: Someone makes a post on popular social media of a recipie, they go out of their way to make it look good, they buy better than usual ingredients and photograph each step.
They then get slandered by someone because it contains meat or even the fact that this person HAS food and that they should feel terrible for that fact. This is crazy because two people are now talking to each other over internet on electronic devices... that was already a privelege far beyond the mere fact that someone has food.
In contrast there is the behaviour of Hive: There are Foodies, a community of people who post food. There are also Vegans/Vegetarians. I have never seen a vegan attack someone for posting their food on Hive. There are NPOs and charities. I have never seen somone attack someone for posting that they have food.
On the blockchain, your attacks are public and leave you open to tangible rebuttal. You downvote someone and leave a crappy remark, they can do the same to you. You don't go to "Facebook-jail" and ask the moderators to intercede. You can intercede on your own. One downvote generally means nothing. If you didn't break a Community rule, then there will not be much more than one or two downvotes.
Community leaders can step in and whole communities can support unfair bullying. One or two downvotes are insignificant compared to the support of a Community. Break community rules however, like say: Posting adult content without a NSFW tag which would make it invisible to minors(and people who do not want to see NSFW) would then get downvoted by the whole Community. Which will hurt.
Because people have the right to post what they want to, they can also interact with who they want to.
Once again, Community plays an important role here. You cannot be alone as there are already people here that like what you like.
I would like to repeat again: Community is key!

The Community Plan!
It becomes apparent then that building Community is the best course of action for our combind success on Hive. Retaining Hivers, supporting them with great rewards and growth, protecting them from toxic or negative interactions, this is what we need! The whole package is supported by the concept of Community!
I have my "Class of 2022" which are all the people who have started using Hive in 2022 because of me this year. I have 12 so far and I intend to bring on at least 22 this year. They idea was to get each one of them to 50HP. Maybe not all of them will get there, maybe some of them will drop out.
But some will and some won't. What I DO know is that I have 3 students at over 50HP and one more joining them at over 50HP in about 19 hours! Some of the others are just growing slowly.
So there is the "Class of 2022" and there will be a "Class of 2023". I will keep everyone together in this Community. Added to this will be our other friends and family.
We have a "Localized Community" busy forming. People from Table View are growing and reaching critical mass soon. Adoption will be easier as there are more people to interact with that we know. There is further adoption in Cape Town, and in Western Cape, and in South Africa and in the whole world.
I am interested in linking and networking with everyone!
I have no idea what to call it, but I want to put together this general use Community to promote growth and support.

Let the tags begin! Let's map out our members!
I do not need your specific location, you can state city or suburb, that's as specific as it gets. I am going to list who I know is where. If I cannot place you, please leave a comment on your location and let's network up!
Please add suggestions for other people to join this list. Cape Town, South Africa, USA, Germany, Korea, anywhere really. Just give me an indication of area. I would like to be able to show this list to people and show how strong this community is!
South Africa - 52 people in total so far.
Cape Town, South Africa - 21 people
Table View, Cape Town, South Africa - 11 people
The Mobey-Ludick Household:
@zakludick - myself
@clairemobey - my partner, Class of 2022
@aimeludick - my daughter, Class of 2022
@merenludick - my son, Class of 2022
@matthew-williams - my son, Class of 2022
Another family:
@therneau - co-author of Book of Space Lore
@jusipassetti - @therneau's wife
@rexydayz - their son
@lex-zaiya - Class of 2022, co-author of Mortis Custos
@loadreaper - Class of 2022
@tylorman - Class of 2022
Other Cape Town Hivers
@jasperdick - Class of 2022, performs music with @clairemobey
@opoc85 - Class of 2022, mostly plays Splinterlands
@visser - Class of 2022, still needs to post
@fermentedphil - Stellenbosch
Johannesburg - 5 People
@joetunex - Johannesburg
@presh84 - Johannesburg
@silhouetted.grey - Johannesburg
@cryptoandcoffee - Johannesburg
@nikv - Johannesburg
Pretoria - 6 People
@braaiboy - Pretoria
@wynella - Pretoria
@craigcryptoking - Pretoria
@space2grow - Pretoria
@pixelhuntersam - Centurion, Class of 2022
@baasdebeer - Pretoria
Durban, South Africa - 2 People
@lizelle, @therneau's aunt
@jacoalberts - Pinetown to be exact!
Other South African Areas - 20 People
@seanandre85, Class of 2022
@fionasfavourites - McGregor
@artywink - Waterfall, KZN
@giantbear - Port Edward
@breezin - Tzaneen
Now to add more people Great and Small!
I am adding this collection of people as I know them as networkers, kind people, active people or people that I interact with. I am not going to tag everyone I know just yet. I would like YOU all to suggest a few people to add to this list!
Let's bridge all gaps!
As above, please add an area and tag in more people to show the Power of Community!
The World Community! - 51 people here
Nigeria - 7 People
@nonsowrites - Lagos, Nigeria
@george-dee - Nigeria
@princessbusayo - Nigeria
@olawalium - Ibadan, Nigeria
@merit.ahama - Nigeria
@iskafan - Nigeria
@maryjacy - Nigeria
The Philippines - 4 People
@ifarmgirl - The Philippines
@eylz619 - The Philippines
@bloghound - The Philippines
@jane1289 - The Philippines
USA - 3 People
@rcaine - Hoover, Alabama, USA
@thinkrdotexe - Springfield, Missouri, USA
@melinda010100 - Wisconsin, USA
Australia - 3 People
@galenkp - Australia
@consciouscat - Brisbane, Australia
@new.things - Brisbane, Australia
Germany - 2 People
@beeber - Germany
@chaosmagic23 - Germany
Canada - 2 People
@bradleyarrow - Canada
@jfuji - Canada
Venezuela - 2 People
@itzchemaya - Venezuela
@coquicoin - Venezuela
UK - 2 People
@dickturpin - UK
@tengolotodo - UK, Scotland
South Korea - 2 People
@irisworld - South Korea
@mineopoly - In Korea
Japan - 2 People
@hirohurl - Hiroshima, Japan
@wittyzell - Japan
Indonesia - 2 People
@anggreklestari - Indonesia
@rebolegi - Jakarta, Indonesia
Netherlands - 1 Person
@brittandjosie - Netherlands
Hungary - 1 Person
@xplosive - Hungary
Spain - 1 Person
@littlebee4 - Spain
Belgium - 1 Person
@bambukah - Belgium
Italy - 1 Person
@libertycrypto27 - Italy
Greece - 1 Person
@pandamama - Greece (From South Africa)
Brazil - 1 Person
@michupa - Brazil
Mozambique - 1 Person
I am not sure where you are! Not going to assume. 12 people
Grand total of 103 people!
There are so many more people I want to add to this list! Please tag your friends and neighbors in. Even just the Country is OK, at least I can grow this circle bigger and connect people together.
Thank you so much for your participation!
Community is key!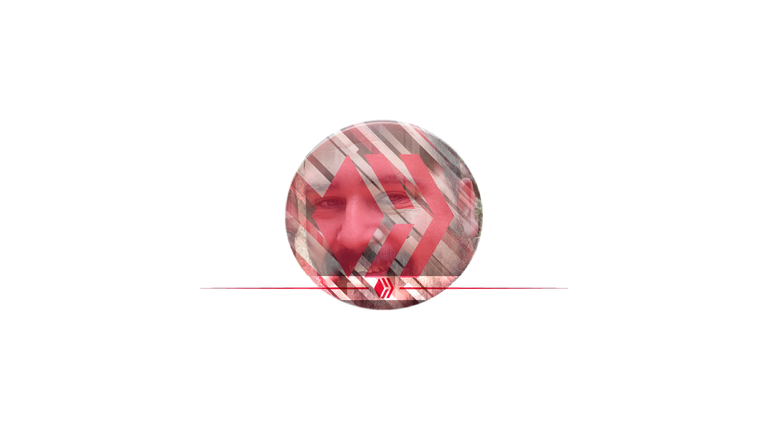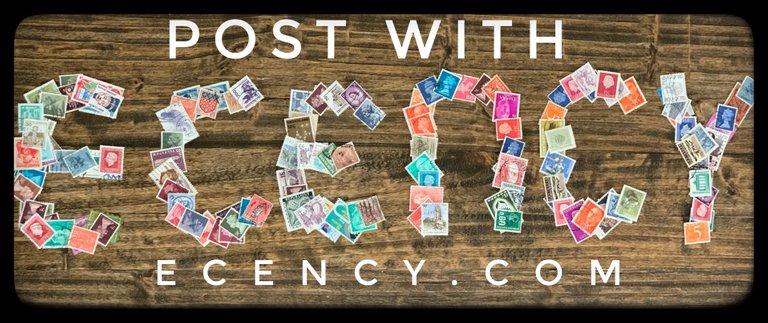 ---
---