Warhammer 40k - I need help! Sponsorship or buy part of this lot with me!
Good morning! This is Zak Ludick from Cape Town South Africa and we are raising funds for someone. They need to turn their Warhammer Collection into cash so they can put that money into something important!
I am on my quest to build the biggest Hive-powered Warhammer army and building and painting all my miniatures that have been collecting dust for so long to create one of the largest armies ever... Well... first I need to make a force large enough to be called the largest in my area... and then push it further!
Buy some models
So I am going to put a list out here. Obviously, this stuff is in South Africa so if you live somewhere else and you want the models then you will need to pay shipping.
But the stuff is going at a great rate. It's painted to a decent standard but if you really wanted to, you can just repaint.
Here are a couple of pictures. Ignore the Rand prices on the photos. I have negotiated a better rate due to it being a total collection.
Contact me for the prices.
I have these in Rand value but it is something we can negotiate depending on what you use to pay with it for. You can just make a transfer on Hive.
Sponsorship
Should you wish to sponsor me some money/crypto/tokens of ANY amount please do! Just leave me a comment or a memo and say: "Sponsorship for 40k army" and I will put it into the HBD fund for the purchase.
Some Pictures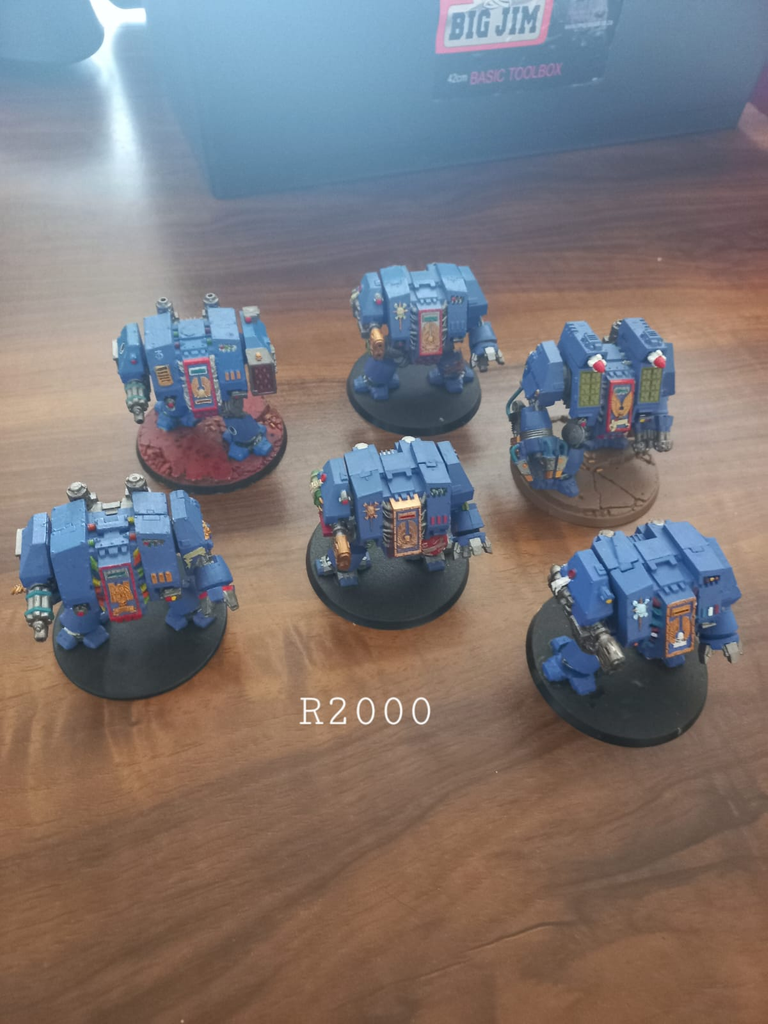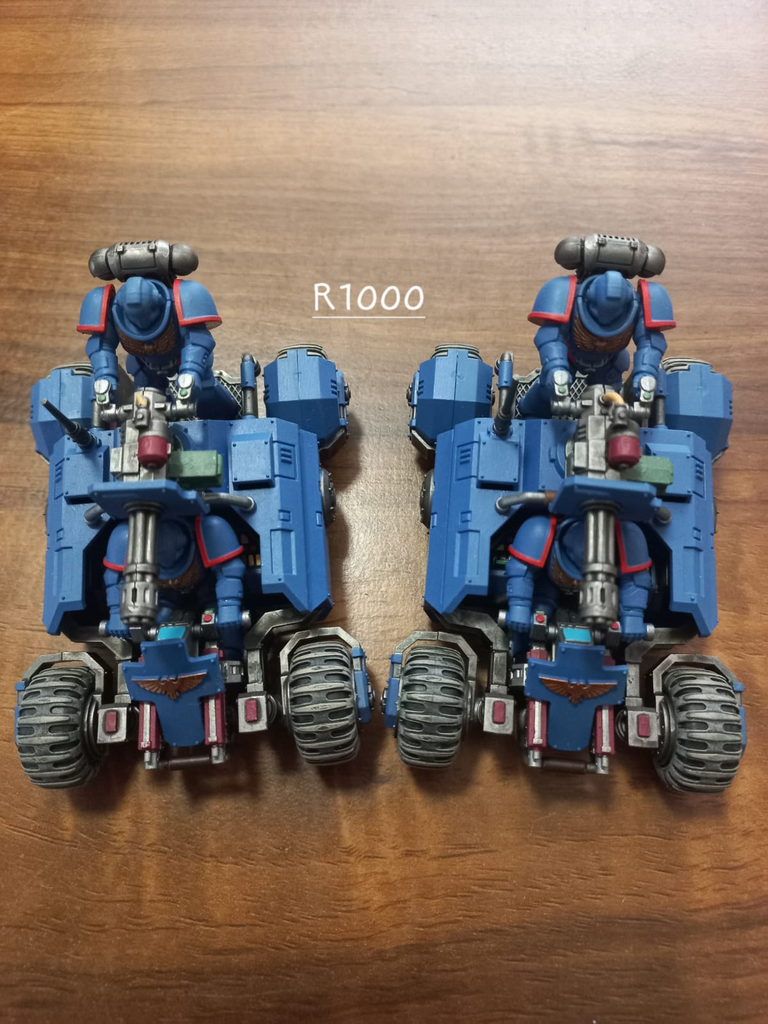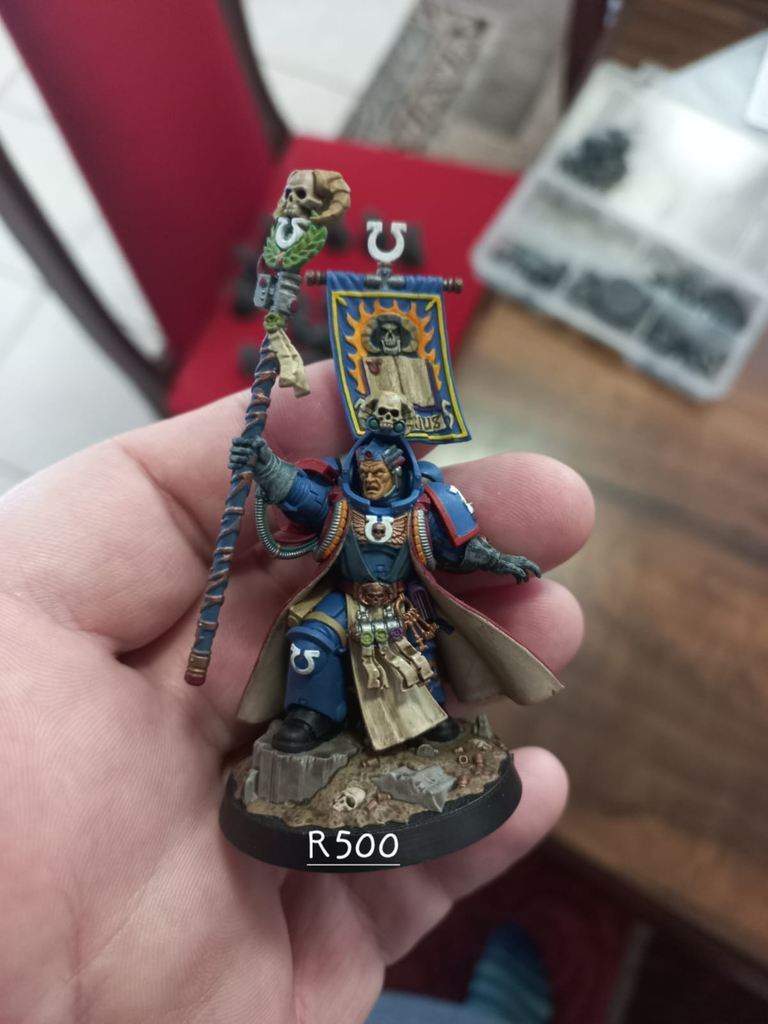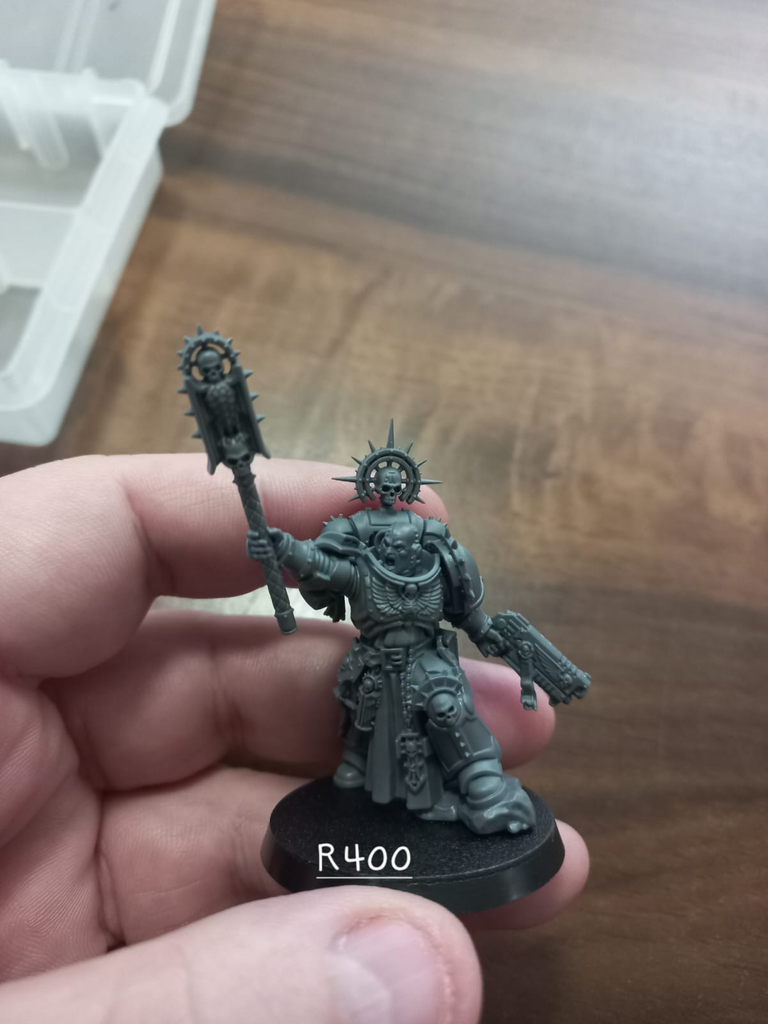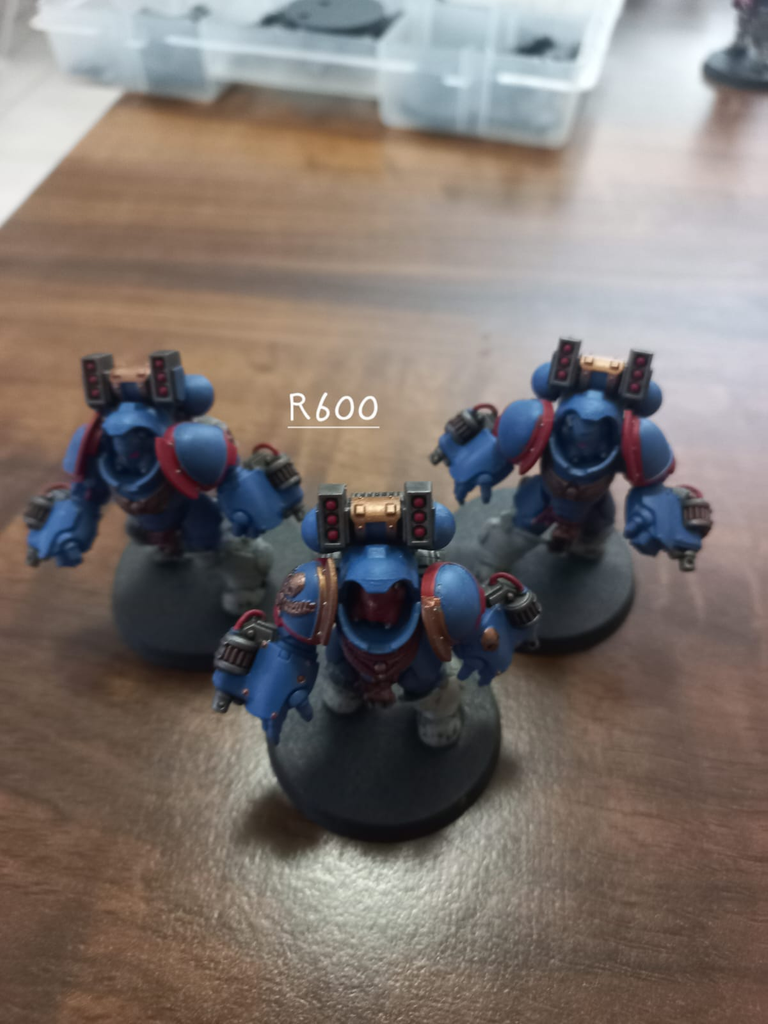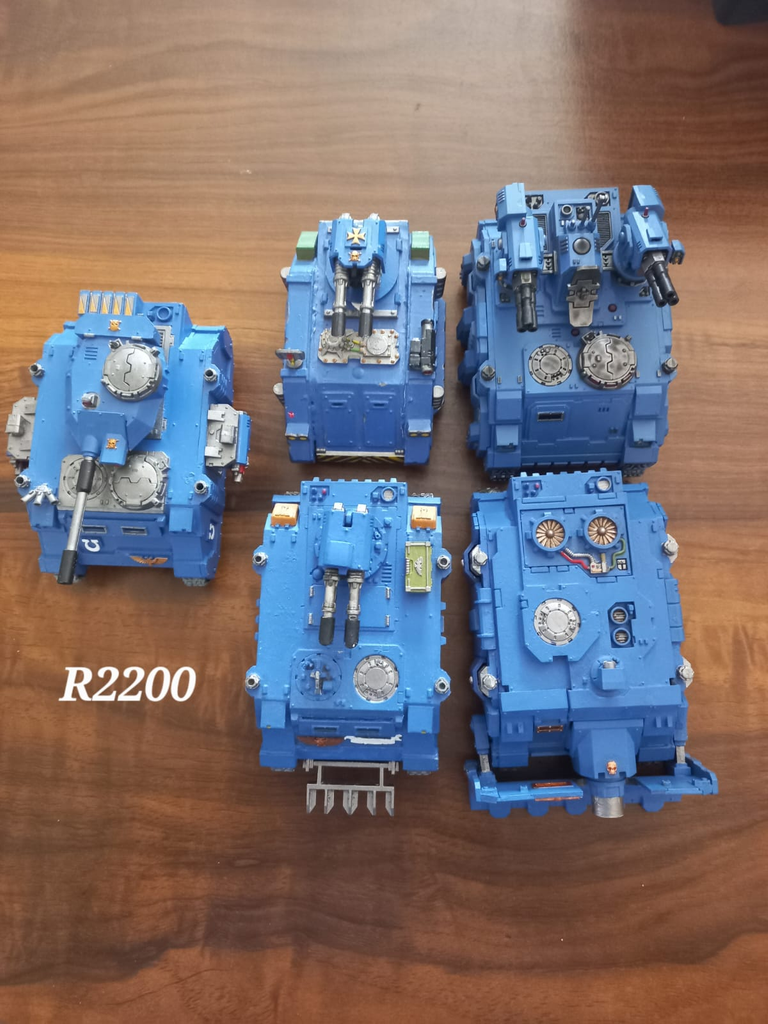 The full list of available models
Hammerfall Bunker
Hammerfall Bunker
10 Intercessors
Captain in Gravis Armor
Primaris Chaplain
Primaris Captain
Primaris Lieutenant
Reiver Lieutenant
10 Infiltrators
Company Champion
Primaris Captain
Primaris Librarian
Primaris Lieutenant
10 Reivers
Imperial Space Marine
Primaris Ancient
3 Inceptors with Bolters
5 Hellblasters
5 Hellblasters
Primaris Chaplain
2 Ultramarines Honour Guard
3 Aggressors Bolters
Tigarius
3 Eliminators with bolt snipers
3 Eradicators
3 Blade Guard
Firestrike Servo Turret
Firestrike Servo Turret
Invictor Warsuit
Invictor Warsuit
10 Intercessors
3 Outriders
Primaris Chaplain on Bike
Invader ATV
Invader ATV
Phobos Librarian
Castra Ferrum Dreadnought
Castra Ferrum Dreadnought
Castra Ferrum Dreadnought
Castra Ferrum Dreadnought
Castra Ferrum Dreadnought
Ironclad Dreadnught
10 Deathwatch Veterans
Deathwatch Master of the Watch
Venerable Dreadnought
Impulsor
Impulsor
Repulsor
Corvus Blackstar
Land Raider
Land Raider Crusader
Land Raider Redeemer
Vindicator
Stalker
Razorback
Razorback
Predator Destructor
Razorback
Vindicator
Whirlwind
Predator Annihilator
Judiciar
Primaris Lieutenant
Primaris Ancient
Voldus
5 Hellblasters
Phobos Captain
Primaris Techmarine
10 Infiltrators
Primaris Apothacary
10 Assault Intercessors
Redemptor Dreadnought
Valkyrie
Stormtalon Gunship
Stormhawk Gunship
Outro
So go ahead and contact me or leave a comment if you are interested in buying something or make a donation so I can get this guy the money that he needs!
Thank you for reading!
Cheers!
@zakludick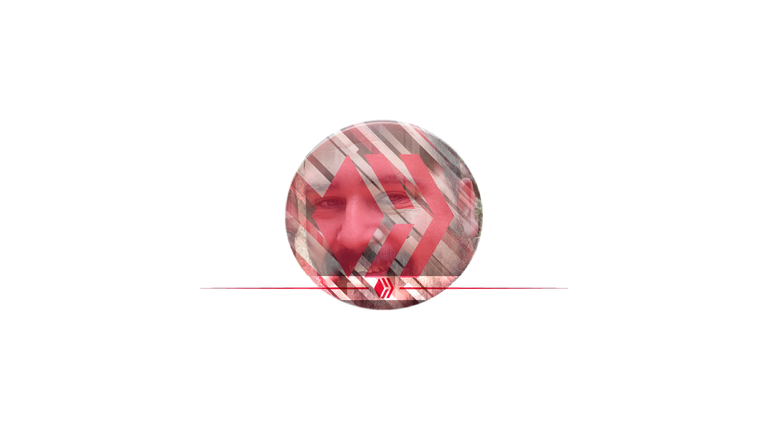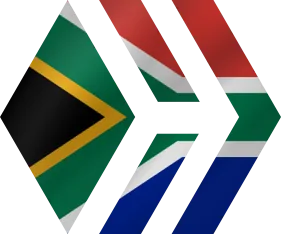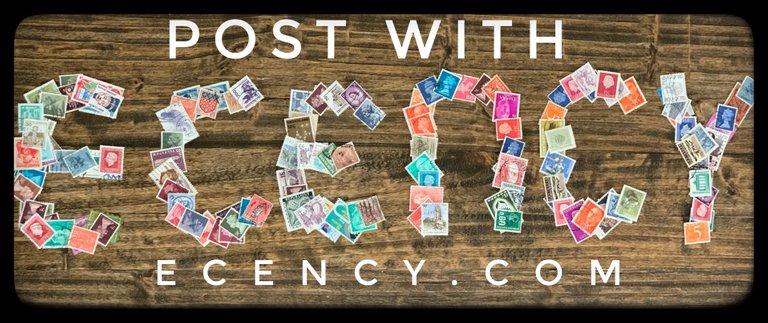 ---
---