Hermoso adorno para el árbol de navidad. Beautiful Christmas Tree Ornament
Un gran saludo para la comunidad de creativos de Build-It, hoy les traigo unos sencillos y hermosos adornos para el árbol de navidad , realizado con fiami, te muestro su elaboración en el paso a paso.
A big greeting to the creative community of Build-It, today I bring you some simple and beautiful ornaments for the Christmas tree, made with fiami, I show you its elaboration in the step by step.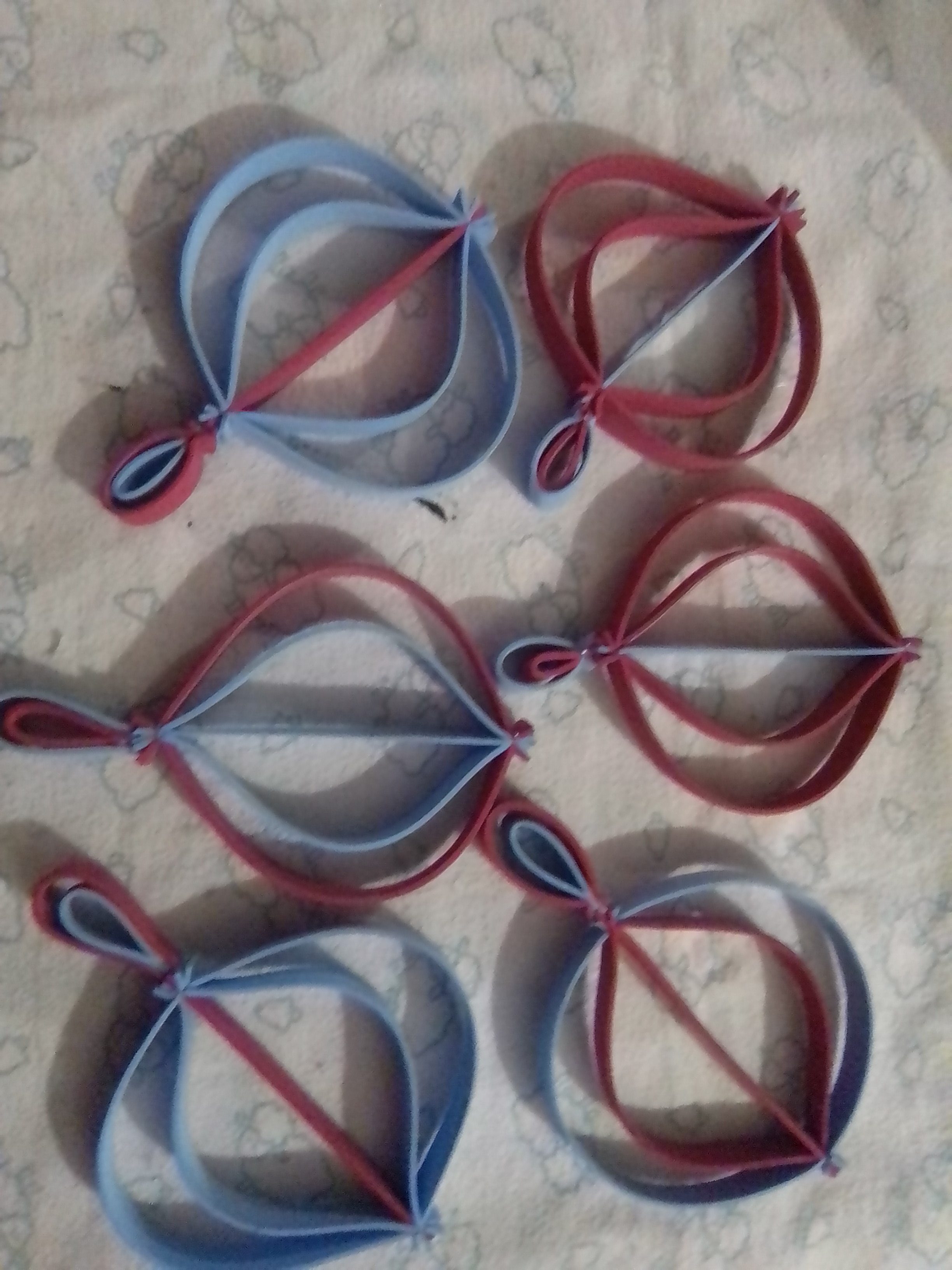 Materiales Materials
Foami azul y rojo,
Lápiz de grafito
Tijera
Pistola de silicon y barras de silicon.
Engrapadora
Blue and red Foami,
Graphite pencil
Scissors
Silicone gun and silicone sticks.
Stapler
Step by Step
Primer paso First step
Recorte tiras de tres tamaños por cada adorno se requieren 5 tiras de foami , a saber: 2 de 1 centímetro de ancho y 12 de largo, 2 mas de 1centimetro de ancho por 10 de largo y 1 de 1 centímetro de ancho por 8 de largo.
Cut strips of three sizes for each ornament 5 strips of foami are required, namely: 2 of 1 centimeter wide and 12 long, 2 more of 1 centimeter wide by 10 long and 1 of 1 centimeter wide by 8 long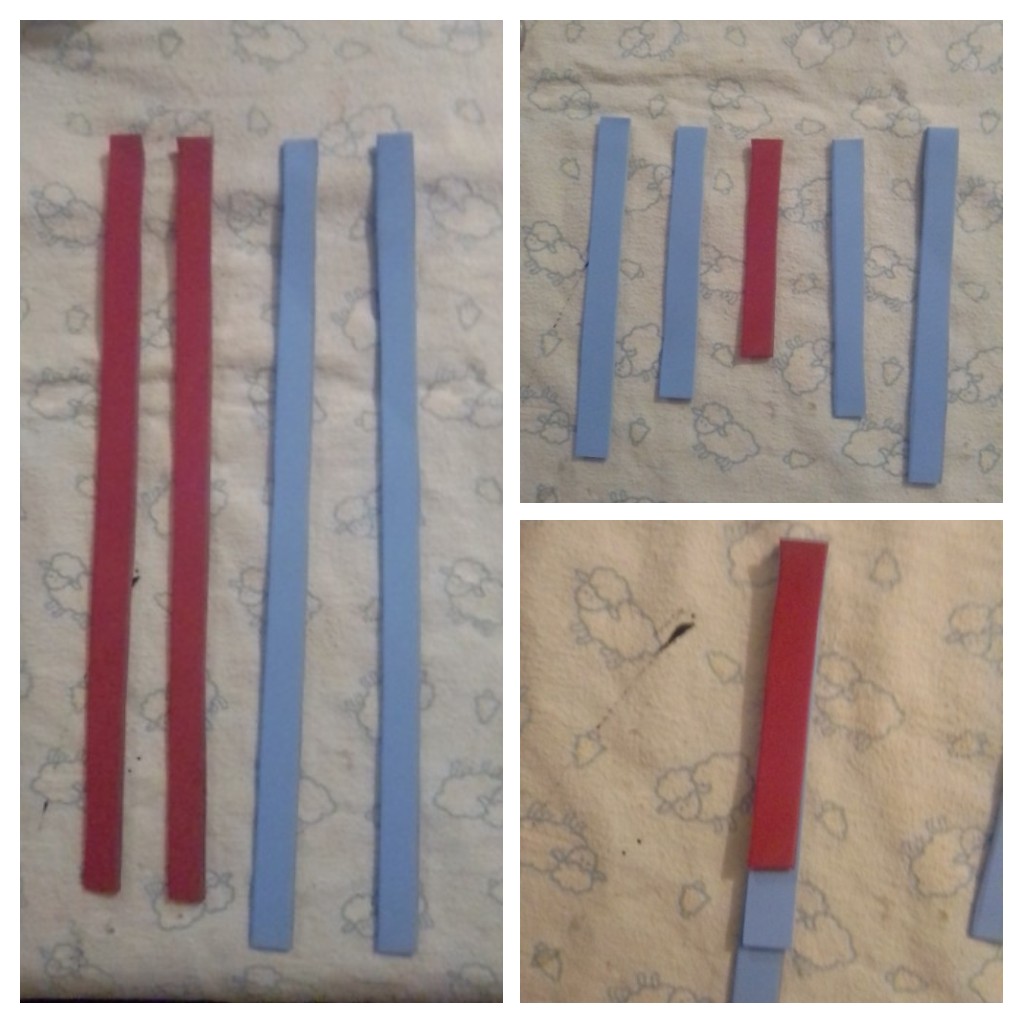 Segundo paso Second step
Es más fácil organizar los tiras con las que voy trabajar de mayor a menor tamaño, como lo muestro en la foto, y en ese orden la vamos a unir, yo use una engrapadora, pero puede ser también con silicon caliente. Uniendo los dos extremos. Así realice seis adornos variando la posición de los colores para crear un contraste
It is easier to organize the strips I am going to work with from larger to smaller, as shown in the picture, and in that order we are going to join them, I used a stapler, but it can also be done with hot silicone. Joining the two ends. This way I made six ornaments varying the position of the colors to create a contrast.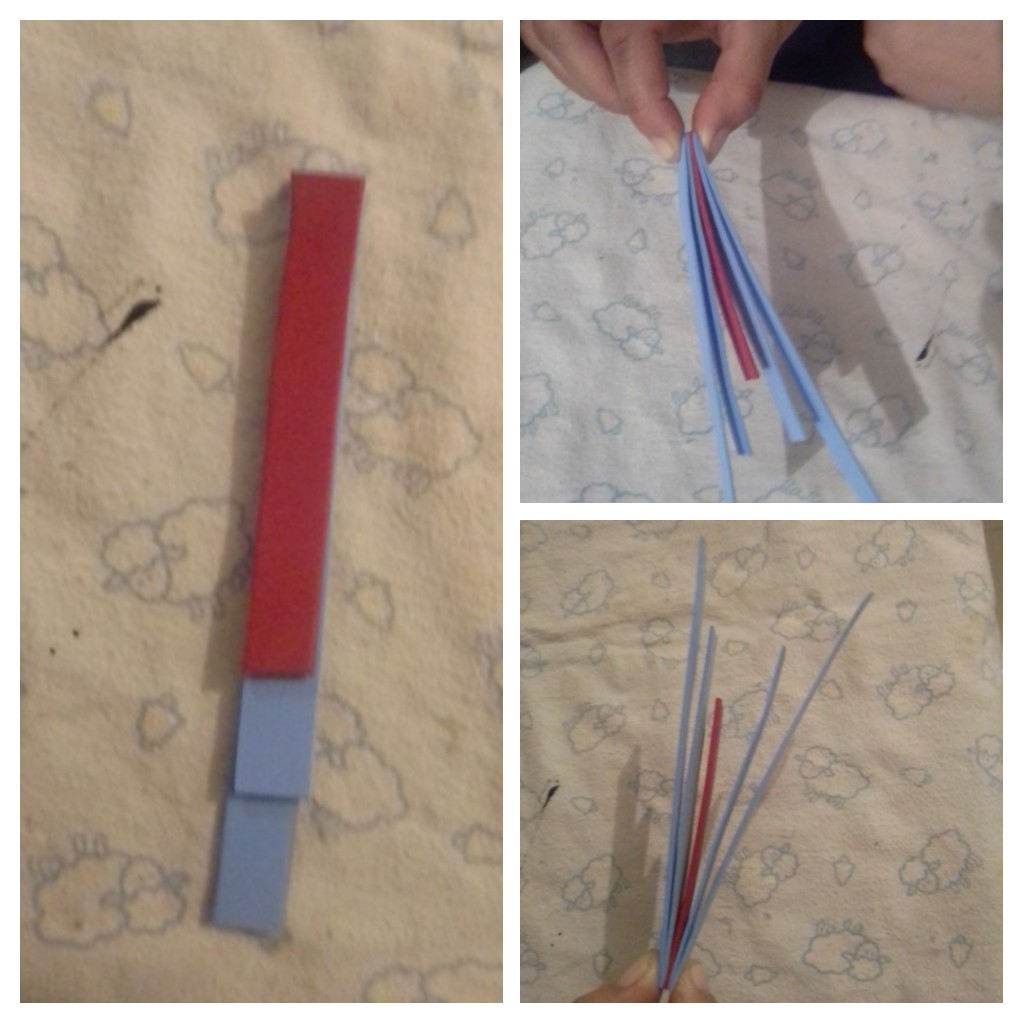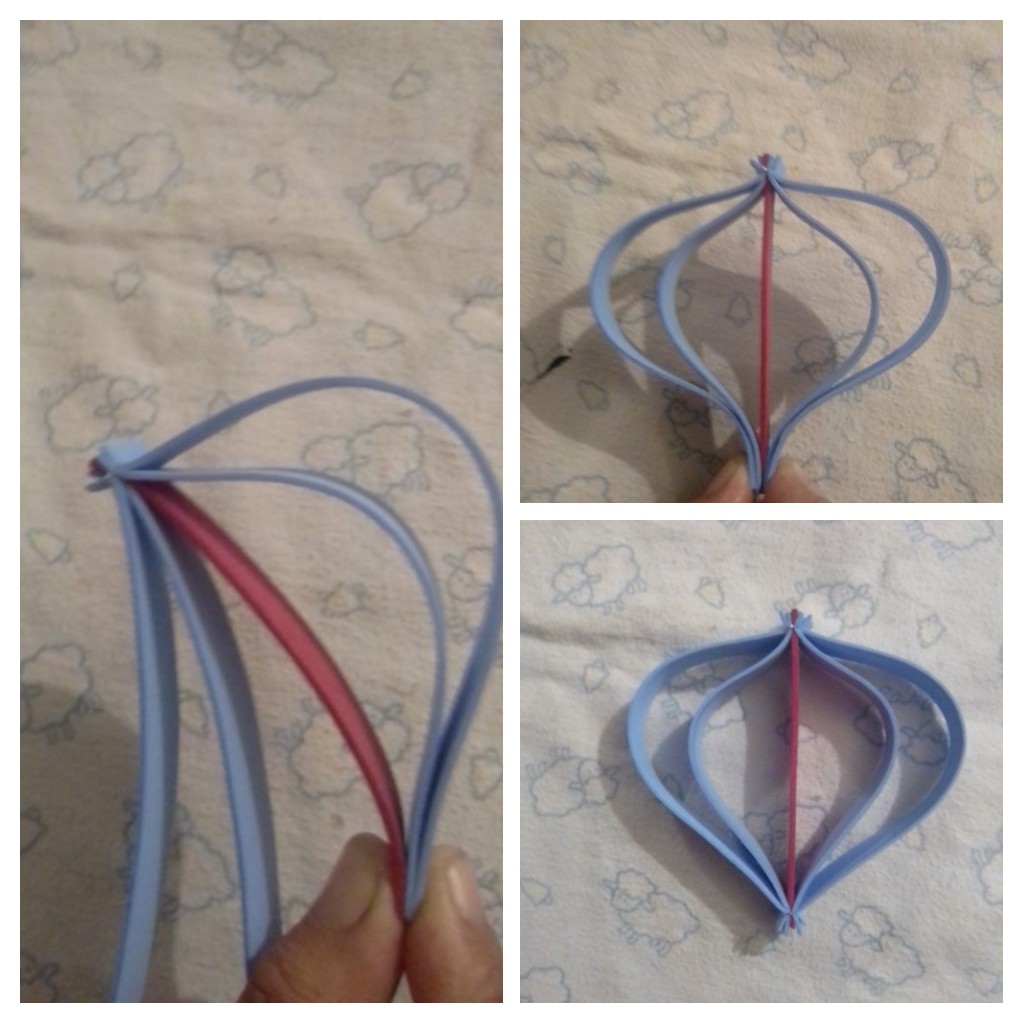 Tercer paso Third step
Luego realice una pequeña gota con dos tiras pequeños de foami, intercalando los colores y los fijé con silicon caliente en un extremo del adorno, y ya finalizado , listo para colocar en el árbol de navidad.
Then I made a small drop with two small strips of foami, intercalating the colors and fixed them with hot silicone at one end of the ornament, and now finished, ready to place on the Christmas tree.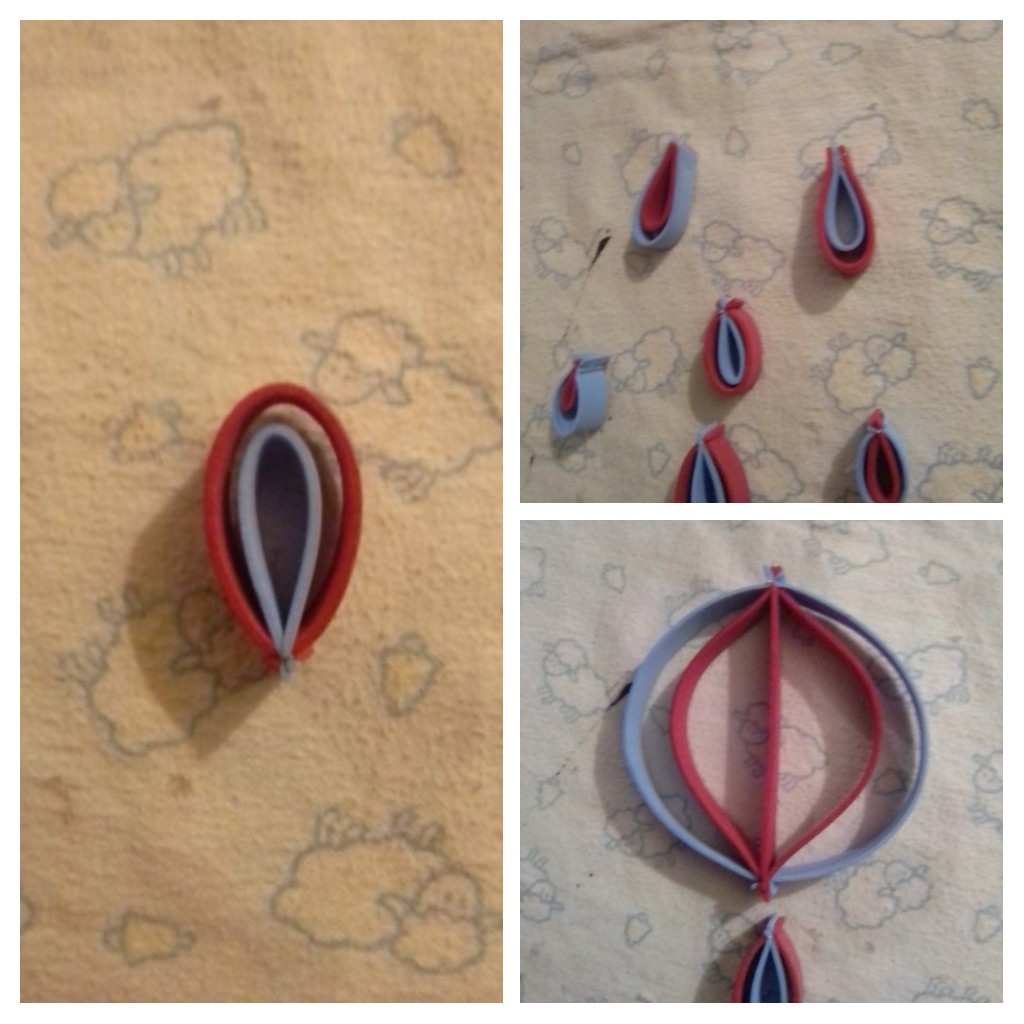 Resultado Result
Acá les presento el resultado, unos lindos adornos para decorar el árbol navideño
Here is the result, some nice ornaments to decorate the Christmas tree.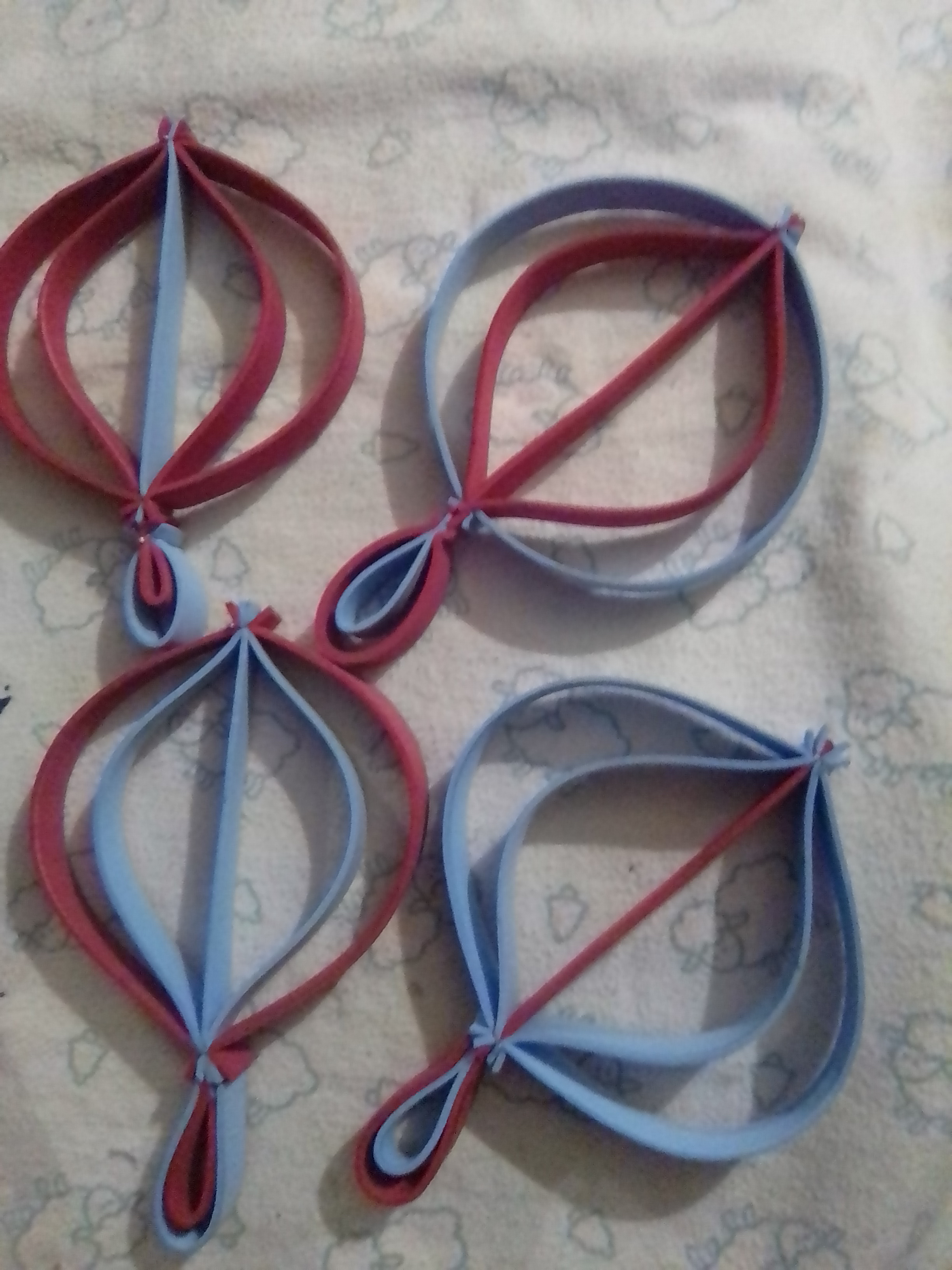 Este es un trabajo manual realizado para la ocasión, las fotos son de mi propiedad tomadas durante la elaboración.
This is a handmade work made for the occasion, the photos are my own taken during the elaboration.
Traductor usado Translator used
DeepL Traductor
Gracias por leer y apoyar mi blog
Thank you for reading and supporting my blog
---
---