Cine TV Contest // A possible dream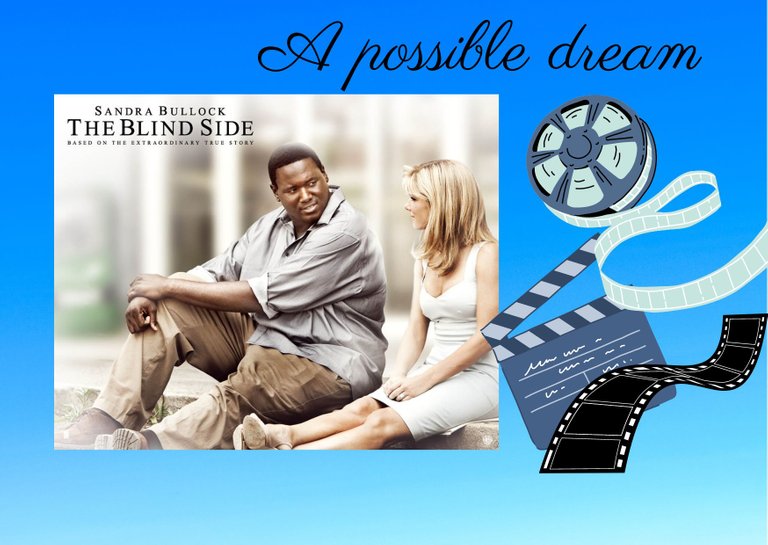 Photo edited in Canva.
Greetings my hive people, today I find myself in a new contest brought to you by the wonderful community of @cinetv this time we will tell you what was that movie that has impacted us of Sandra Bullock. For this contest I chose A Possible Dream based on a real life event.
---
Power is believing.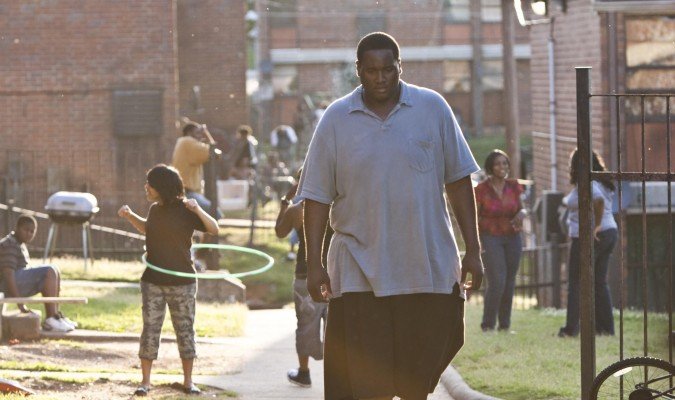 Fuente
This movie for those who have not seen it has a lot to teach and leaves a very nice message, as we must believe that everything is possible that we must not stop dreaming. The drama of this dramatic film is based on real events that deals with the life of Michael Oher, a young man who was born into a poor family where he grew up with eleven siblings enduring the abuse and delusions of a mother addicted to crack, this world led him to leave home and sleep wherever the night fell a young man who since childhood did not show any interest in the different schools in which he was. But thanks to Sandra's determination, who took on the role of mother, he changed his life forever, turning to sports, especially soccer, and later became a football star. This film shows us that anything is possible if we truly believe and that it costs us nothing to dream.


---
The kindness of a family.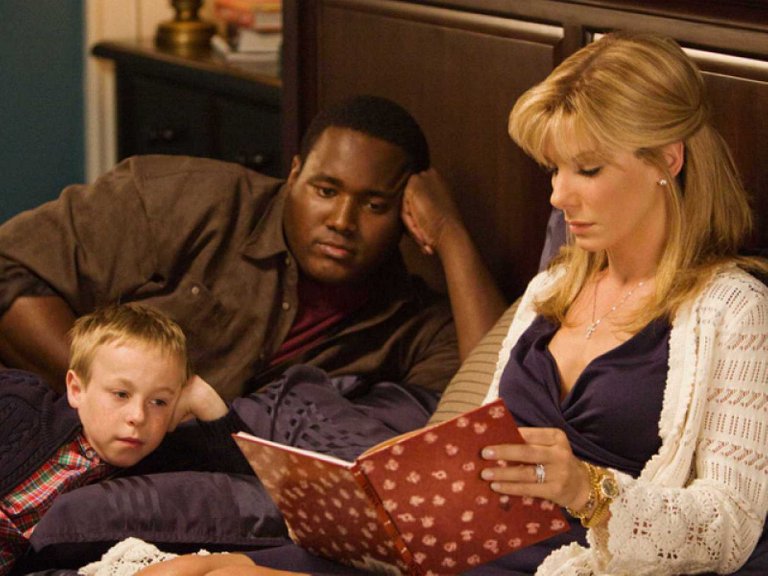 Fuente
Thanks to the treatment he had with the youngest son of Sandra Bullock is adopted by a wealthy family Tuohy where he is accepted by all despite his color, this movie impacted me a lot and I lived every minute of it to see how a young man arrives and is treated as a member where they help him overcome his problems with studies to become a great soccer player and thus see his dream come true. He studied and passed all his homework and all the hard work they put in since he came into the family he overcame them, when he arrived he showed shyness but also a great respect for everyone especially Sandra Bullock who always showed her interest in helping him.


---
Anything is possible.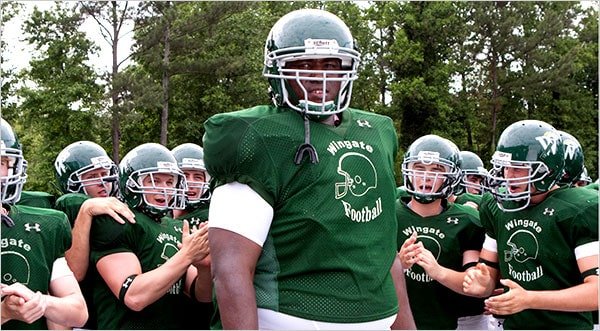 Fuente
This film leaves us a great teaching because in it we can see how there are still people with a heart worth gold, full of kindness. Everything is possible makes us a call to be better people because everything can happen when you least expect it, that there are still generous people willing to help those in need even without expecting anything in return, leading this young man to become a great soccer star. I can say that there are still families or good Samaritans willing to adopt young people in street conditions leading them to that change in their lives.
---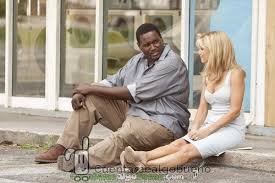 Fuente
I like all of Sandra Bullock's movies but this one in particular left a message that if we put it into practice we would be better people with humble hearts, full of kindness that doesn't matter race or religion when you really want to help. It taught me that we have to learn to value people. So much for my appreciation of this movie that made me cry. Thankful to all of you friends for visiting and reading my blog, for being part of my writings. Thanks to life for allowing me to always be here with you, A big hug.
I invite the following to participate: @maritou74 y @nathyortiz.
All photographs in this post were taken with their sources.


Translator used: DeepL free version.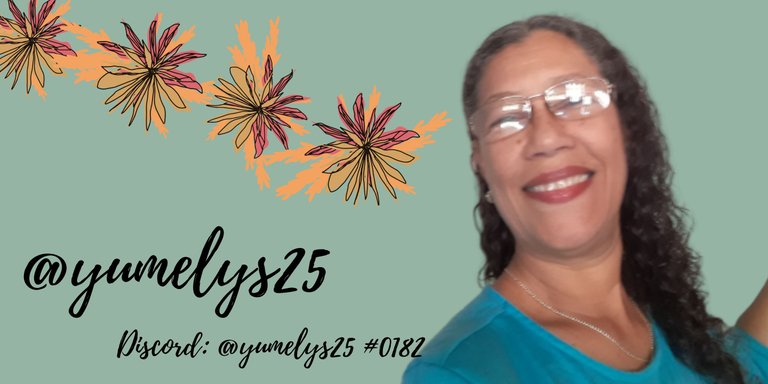 ---
---