[ESP-ING] Tutorial paso a paso. | Blusa acanalada en blanco y negro. || Step by step tutorial. | Black and white ribbed blouse.
---
¡Hola comunidad de Hive!
Hello Hive community!
---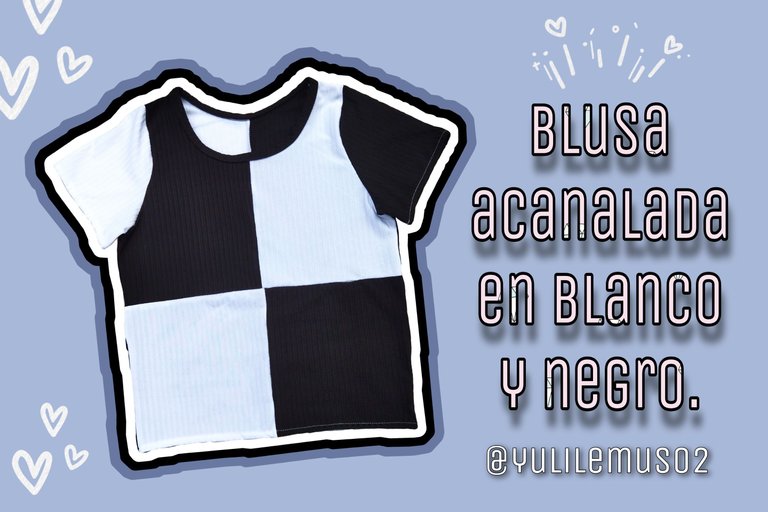 ---
Saludos queridos amantes de la costura, espero se encuentren de maravilla 🤗 les deseo un productivo día. Ya es miércoles 😯 no puedo creer lo rápido que ha pasado este mes, por acá seguimos confeccionando por qué es una de las cosas que más año en el mundo.**
Les cuento que hace unas semanas me escribió una vieja amiga de la universidad, tenía bastante tiempo si hablar con ella, me dijo que quería una blusa justo como la que había compartido en mis historias, sin dudarlo le dije que si, acordamos la fecha de entrega para saber que tanto tiempo tenía para trabajar, pues tenía que planificarme ya que estoy trabajando en otra parte. Lo bueno fué que la fecha de entrega era para el 18 de noviembre, eso me doy la oportunidad de poder ir a comprar las telas y ponerme a cortar las piezas de esta blusa que creo es en lo que más tardo a la hora de confeccionar.
Greetings dear sewing lovers, I hope you are feeling wonderful 🤗 I wish you a productive day. It's already Wednesday 😯 I can't believe how fast this month has passed, here we are still sewing because it's one of the things that I love the most in the world. I can't believe how fast this month has gone by.
I tell you that a few weeks ago an old friend from college wrote me, I had a long time without talking to her, she told me she wanted a blouse just like the one I had shared in my stories, without hesitation I said yes, we agreed the delivery date to know how much time I had to work, because I had to plan since I'm working elsewhere. The good thing was that the delivery date was for November 18, that gave me the opportunity to go to buy the fabrics and start cutting the pieces of this blouse that I think is what takes me the longest to make.
---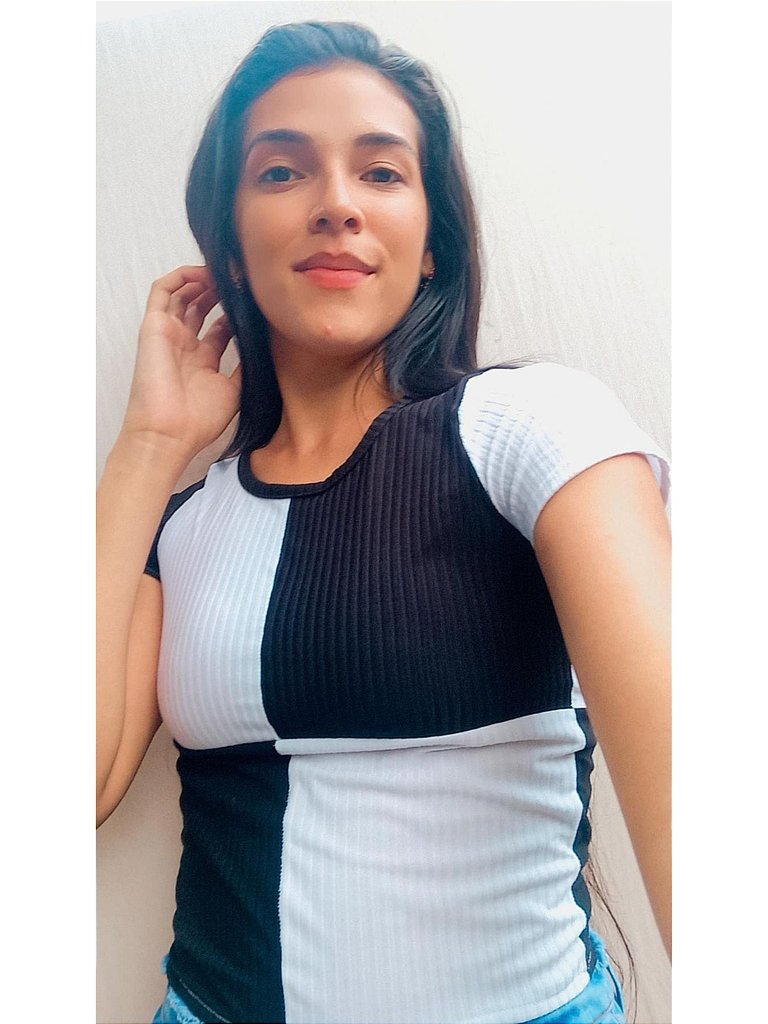 ---
El mes pasado confeccioné una blusa parecida a esta que llamé: blusa ajedrez por qué era en cortes de tela micro rib blanco y negro, a mí me encantó totalmente con quedó está blusa y la compartí en mis redes sociales, este lo hago como una manera de poder promocionar mi trabajo en otros lados y conseguir clientes por ¿qué no?, Así que hoy les traigo este tutorial paso a paso para que puedas hacer en casa está hermosa blusa.
Last month I made a blouse similar to this one that I called: chess blouse because it was in black and white micro rib fabric cuts, I totally loved this blouse and I shared it in my social networks, this I do it as a way to promote my work in other places and get clients why not, So today I bring you this step by step tutorial so you can make at home this beautiful blouse.
---
Necesitaremos || We will need
---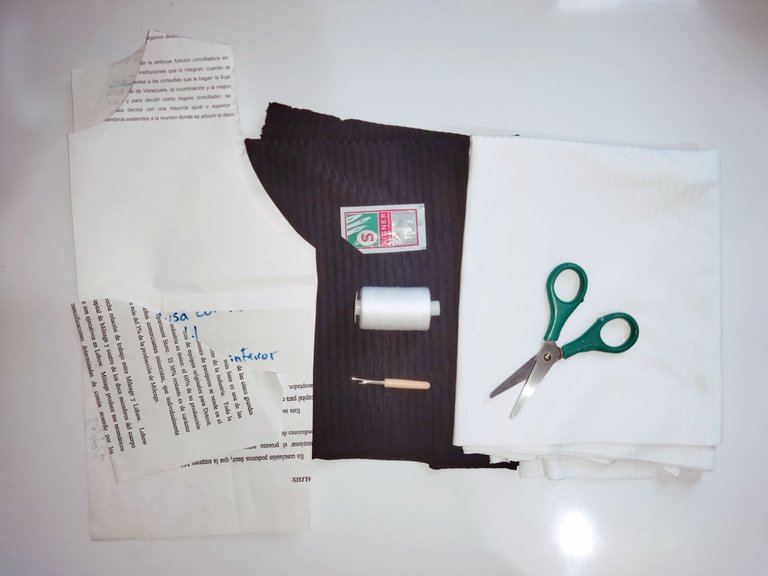 ---
Cómo siempre para este proyecto necesitaremos tela de micro rib en blanco y negro, utilicé hilo blanco, Alfileres, Tijera, Cinta métrica, patrón en papel, Aguja y máquina de coser.
As always for this project we will need black and white micro rib fabric, I used white thread, pins, scissors, measuring tape, paper pattern, needle and sewing machine.
---
Comencemos. || Let's start.
---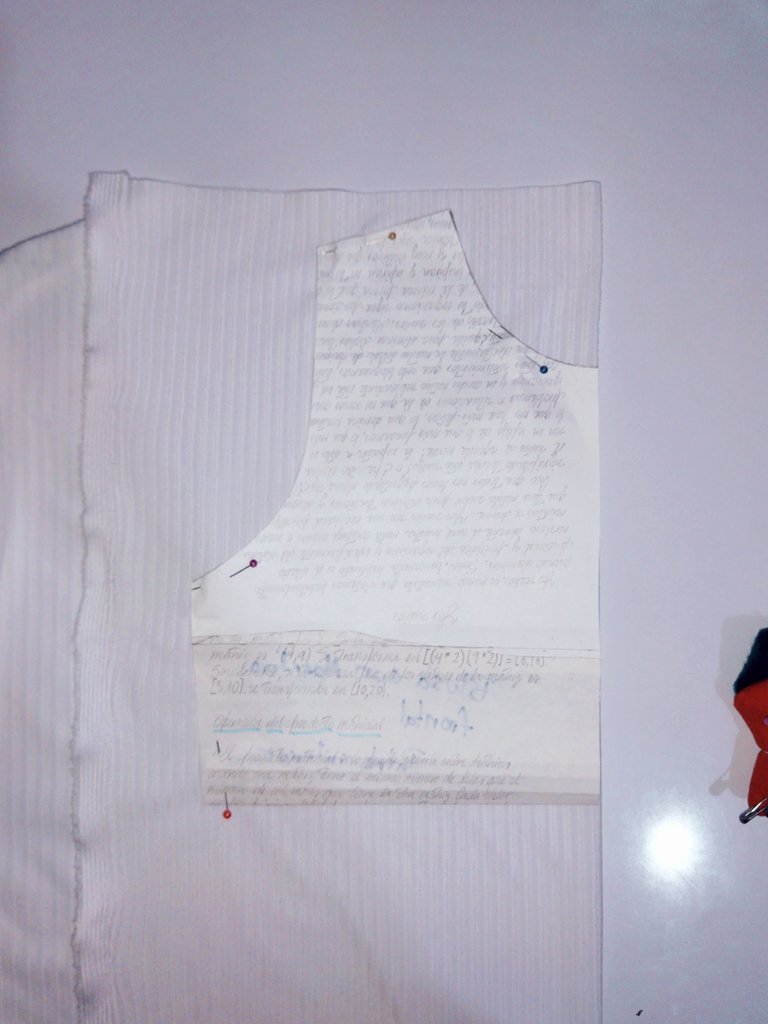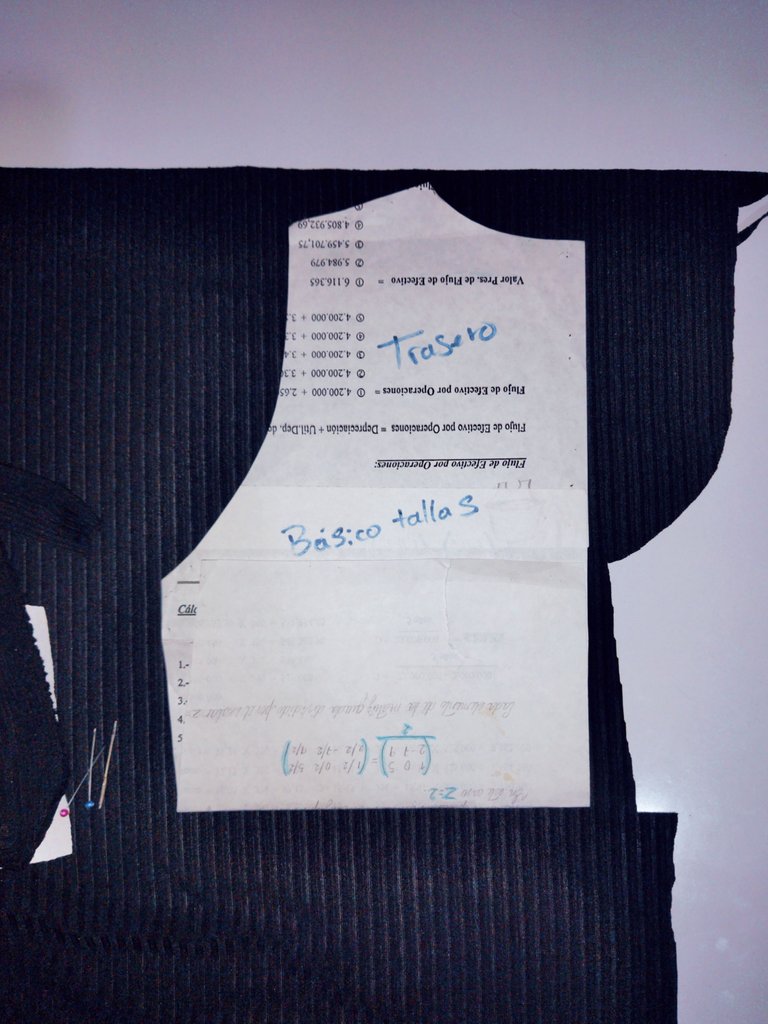 ---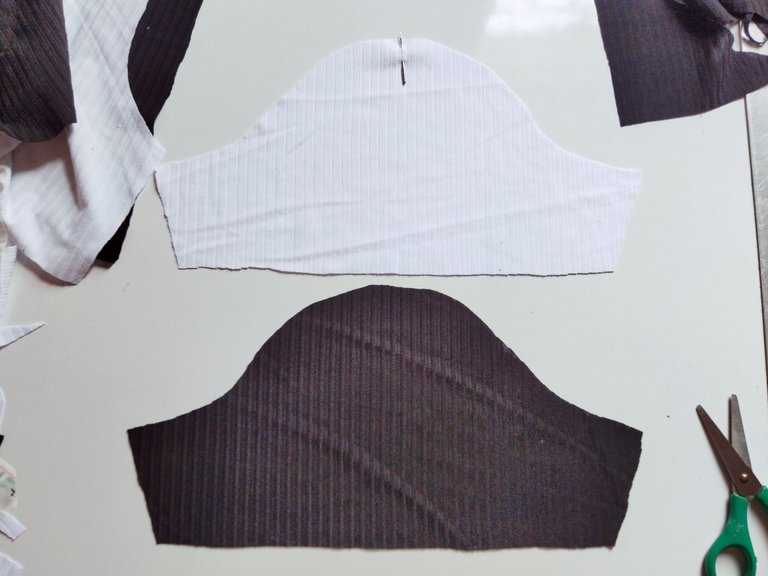 ---
Tomé mi patrón y lo doble a la mitad para poder sacar las piezas, este patrón tiene 38cm desde el escote hasta el ruedo, pero este dependerá sé si lo quieres más largo o incluso más corto, la cuestión está en sacar el largo de la blusa para saber cuál será su mitad.
Ahora vamos a doblar la tela y colocarla en una superficie plana, colocamos el patrón sobre la tela y lo sujetamos con alfileres para que no se mueva, yo fuí cortando cada pieza una por una, también corté las mangas, una negra y una blanca. Debemos tener en cuenta agregar 1 cm de margen de costura a todas las piezas.
I took my pattern and folded it in half to get the pieces, this pattern has 38cm from the neckline to the hem, but this will depend if you want it longer or even shorter, the question is to get the length of the blouse to know what will be its half.
Now we are going to fold the fabric and place it on a flat surface, place the pattern on the fabric and pin it so that it does not move, I went cutting each piece one by one, I also cut the sleeves, one black and one white. We must take into account to add 1 cm seam allowance to all the pieces.
---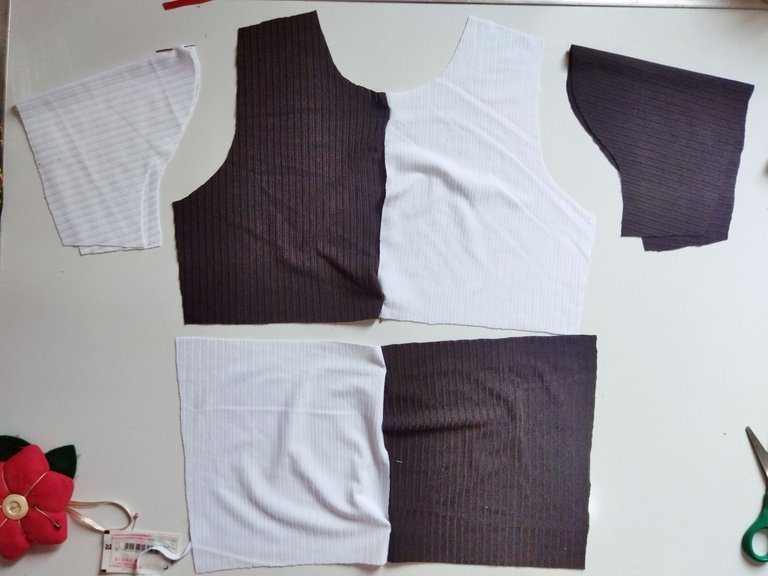 ---
Así quedaría todas las piezas ya cortadas, ahora vamos a coser, primero uní los dos lados de las piezas superiores, igual las inferiores y seguí uniendo estás dos, todos estás costuras las remate con zigzag.
Now we are going to sew, first I joined the two sides of the upper pieces, the same with the lower ones and I continued joining these two, all these seams were finished with zigzag.
---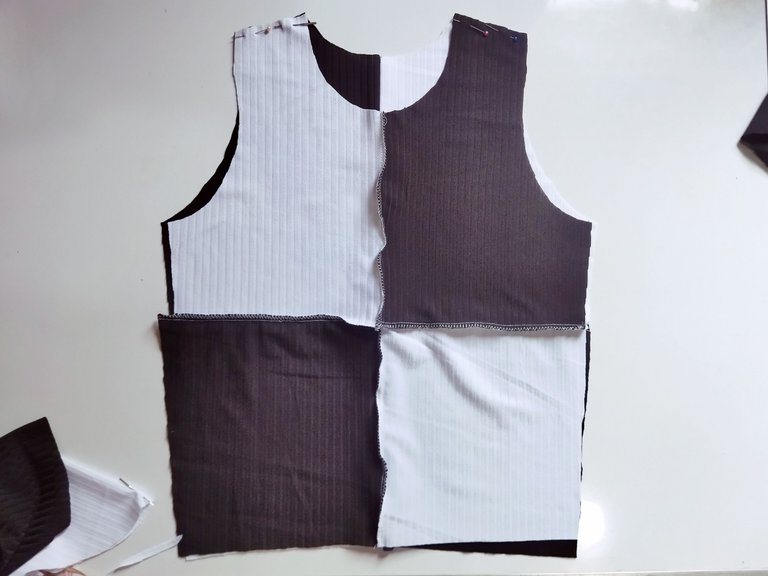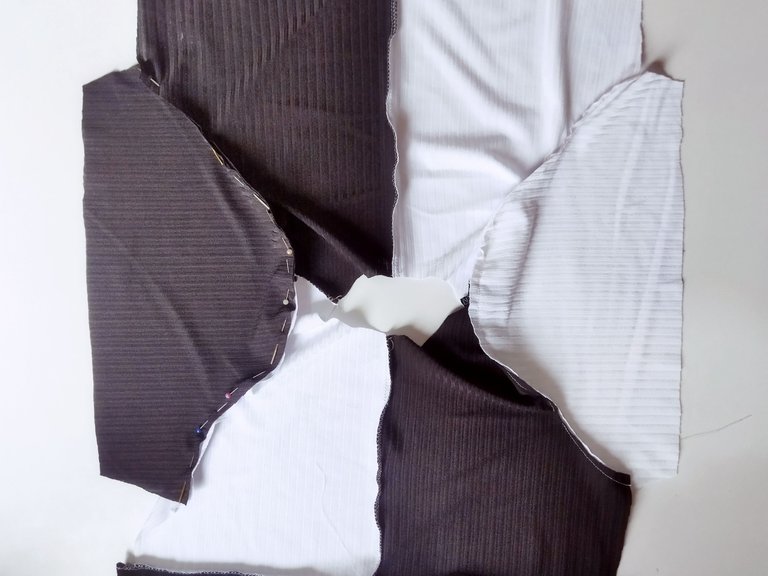 ---
Seguimos enfrentando los derechos de las dos piezas de la blusa (Delantera y trasera), Y sujetamos con alfileres las hombros y pasamos costura recta y luego zigzag para rematar la costura.
Ya cosidos los hombros vamos a sujetar las mangas a la sisa de la blusa, me ayude con alfileres y luego fuí a la máquina y pasé costura recta, (👀 OJO!!! Muy pendiente de la dirección de la tela, el derecho y el revés).
We continue facing the right sides of the two pieces of the blouse (front and back), and we pin the shoulders and sew a straight seam and then a zigzag seam to finish the seam.
Once the shoulders are sewn we are going to attach the sleeves to the armhole of the blouse, I helped myself with pins and then I went to the machine and sewed straight seam, (👀 EYE!!! Very aware of the direction of the fabric, the right and the back).
---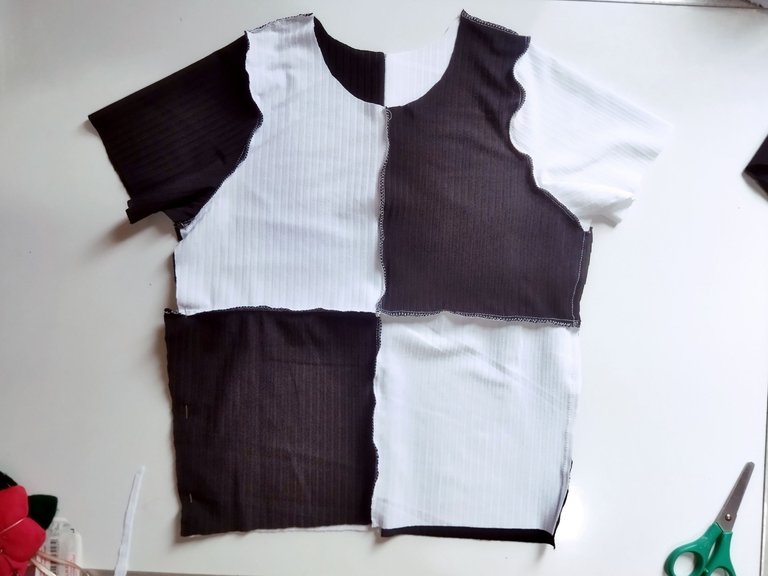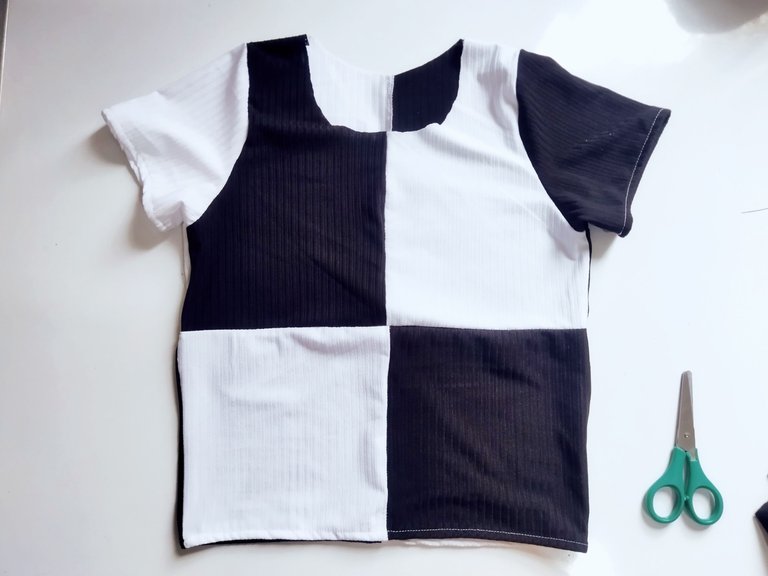 ---
Luego enfrente los derechos de top y cerré con costura recta desde las mangas hasta los costados.
Los bordes de las mangas y el ruedo de la blusa los cosí haciendo un dobladillo sencillo y con costura recta.
Then I faced the top rights and closed with straight stitching from the sleeves to the sides.
The edges of the sleeves and the hem of the blouse were sewn with a simple hem and straight stitching.
---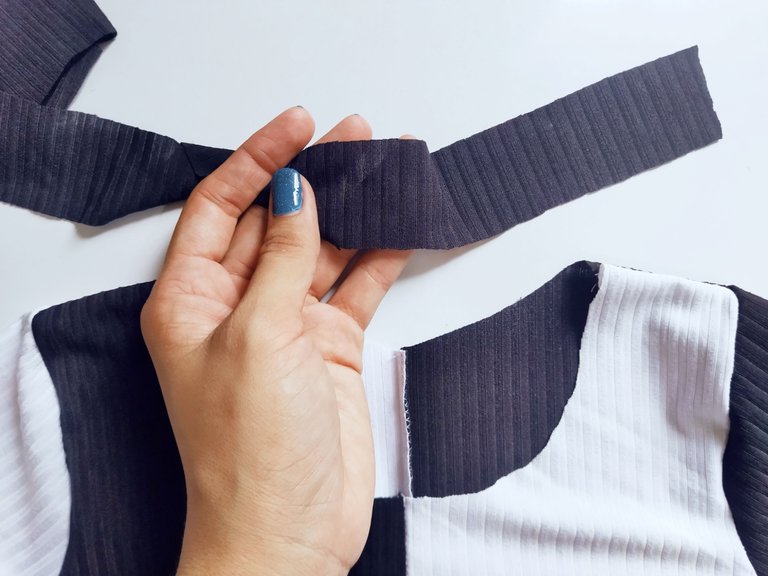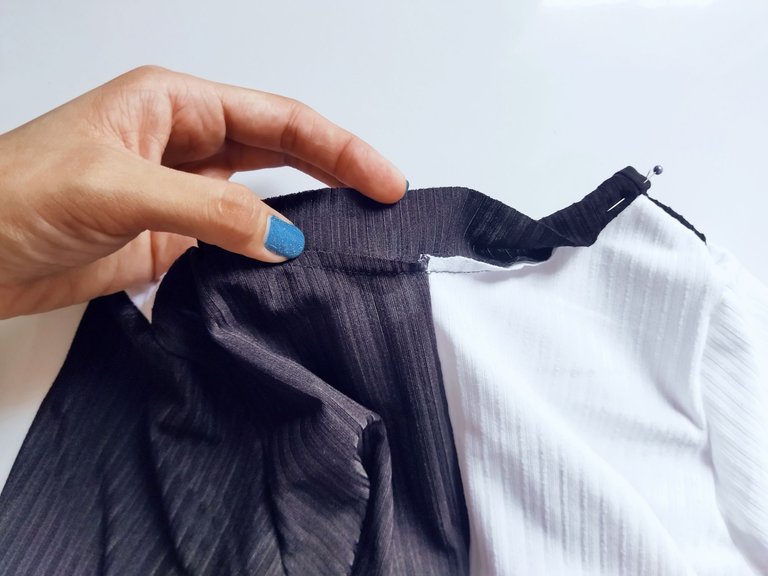 ---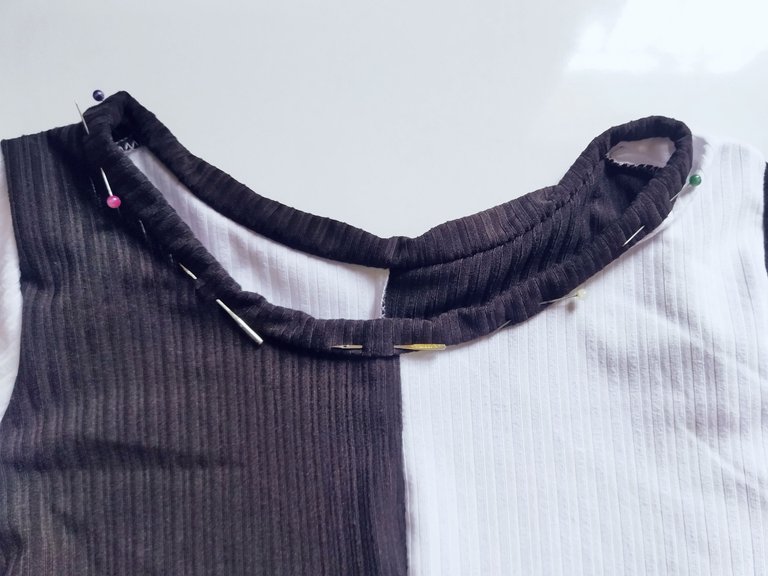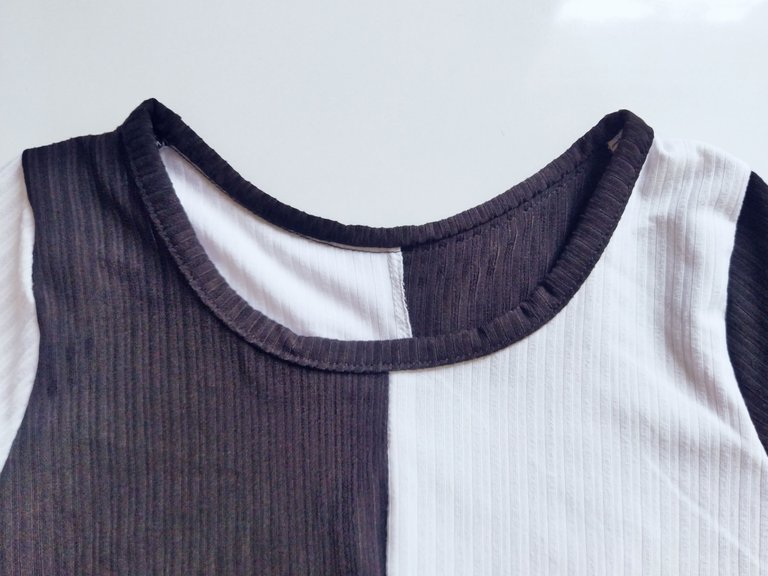 ---
Por último deje el proceso del vivo del cuello, corté un tira de 3 cm, doblé la tira a la mitad, y sujeté con alfileres al contorno del cuello y cosi derecho del cuello y derecho de la tira, volteamos y pasamos otra costura por la parte de afuera, y ya tenemos el cuello listo.
Finally, I cut a 3 cm strip, folded the strip in half, pinned it to the contour of the collar and sewed the right side of the collar and the right side of the strip, turned it over and sewed another seam on the outside, and the collar is ready.
---
---
Resultado final.
Final result.
---
---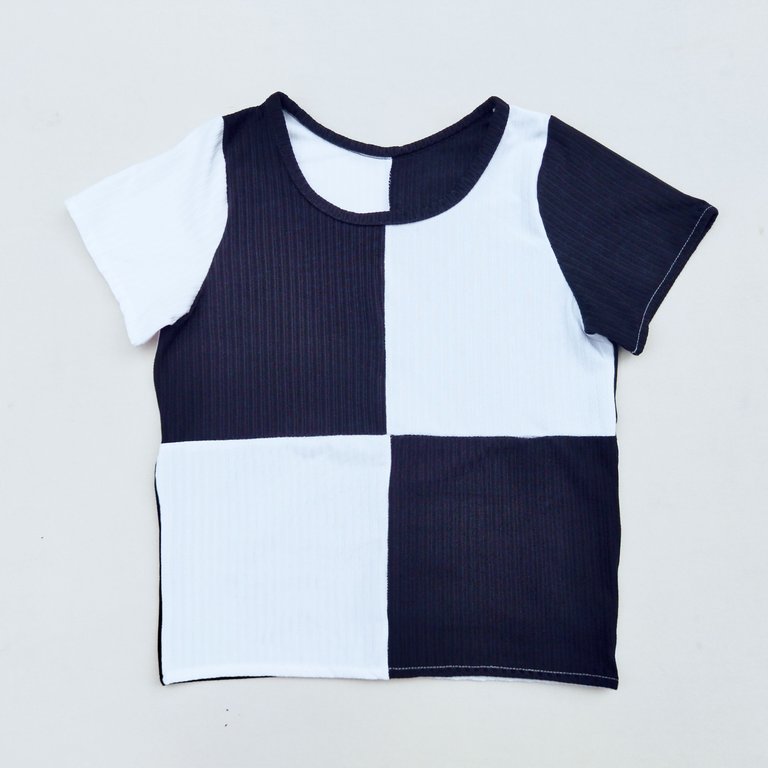 ---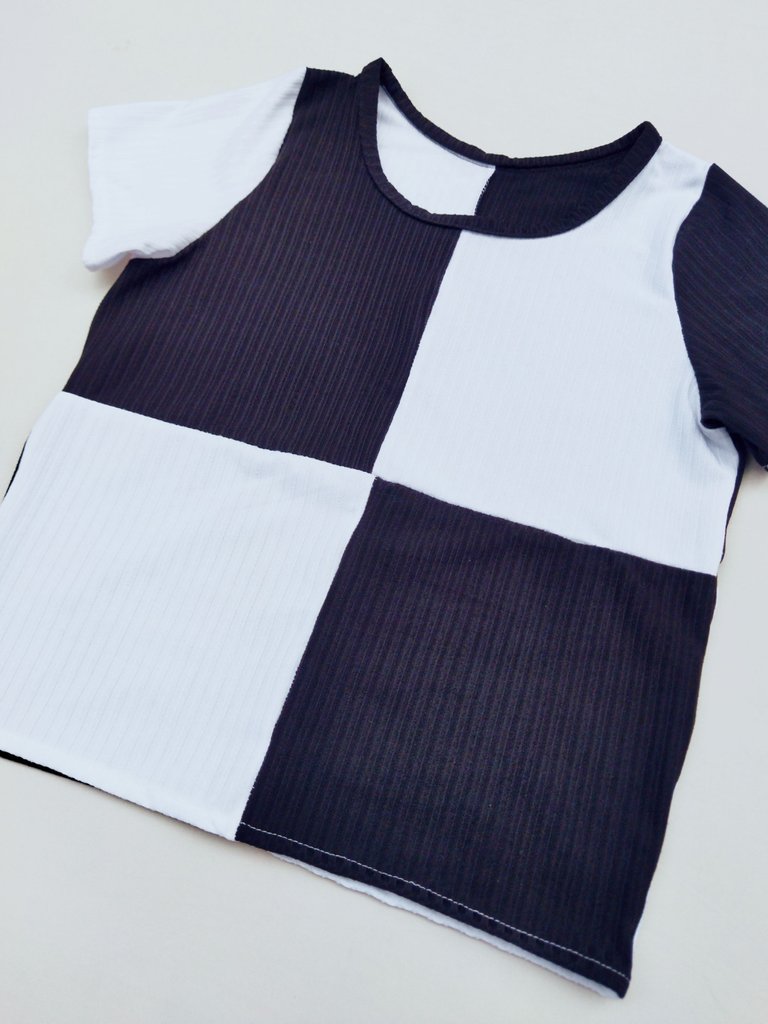 ---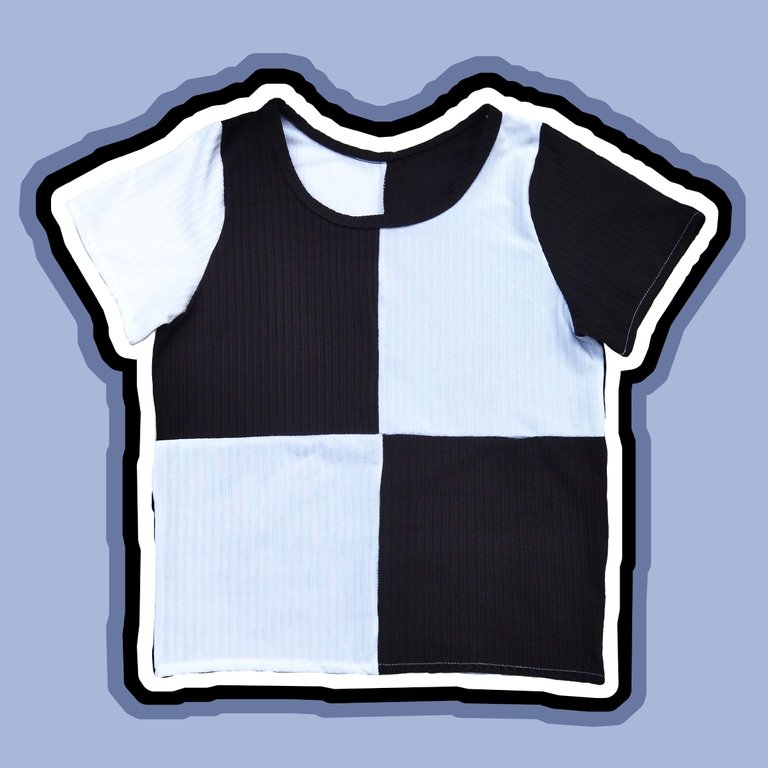 ---
Ame con locura ver cómo quedó el resultado final de esta hermosa blusa, ¿Que les pareció a ustedes? Nos leemos en los comentarios. hasta aquí este post espero que les hay gustado tanto como a mí y si llegaste hasta aquí mil gracias por leerme ❤️🥰 un fuerte abrazo.
Love to see how the final result of this beautiful blouse turned out, what did you think? See you in the comments. so far this post I hope you liked it as much as I did and if you got this far thank you for reading me ❤️🥰 a big hug.
---
All images are my property / Todas las imágenes son de mi propiedad
Camera: Xiaomi Redmi 9T.
Translation: Deepl.com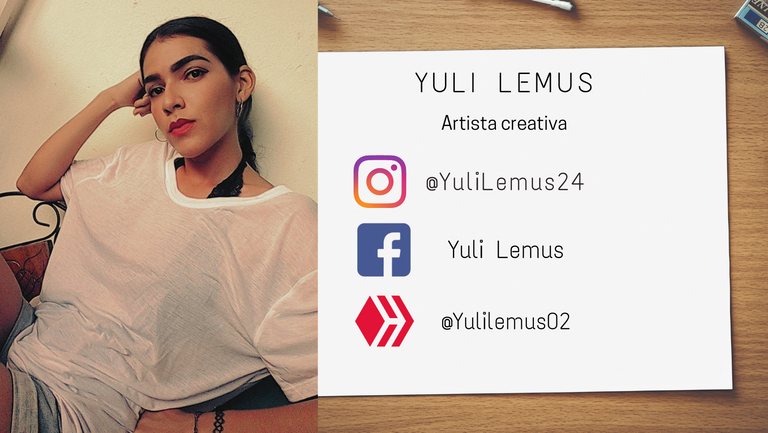 ---
---