Flowers (drawing)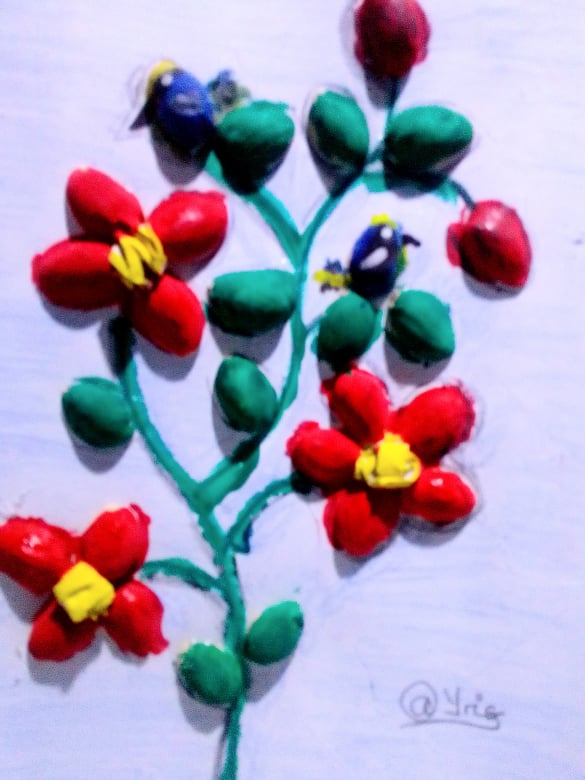 A beautiful sunrise for the entire art community.
Today making a combination, after shaping the branches with the 8B charcoal pencil, then painting it. I made the flower petals with pistachio shells that I had saved, to color with watercolor. I also made the leaves from pistachio shells and put green watercolor on them. Two shells drawn in the shape of birds.
Procedure. . .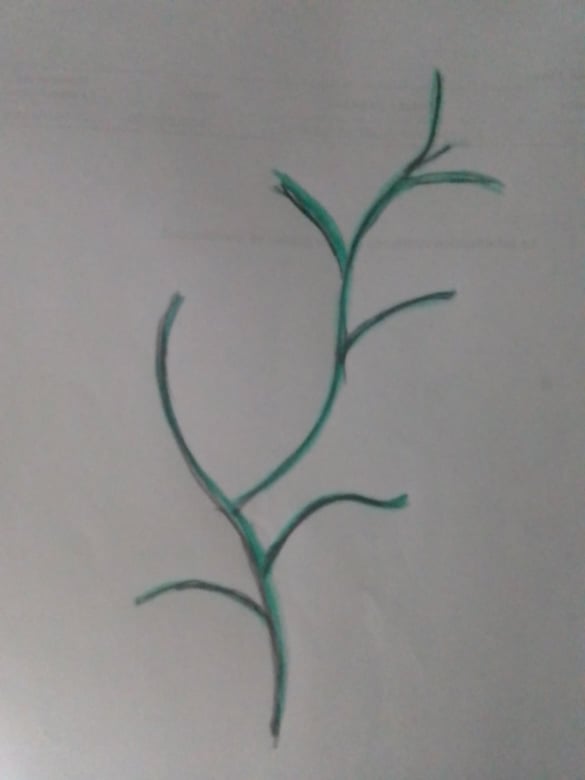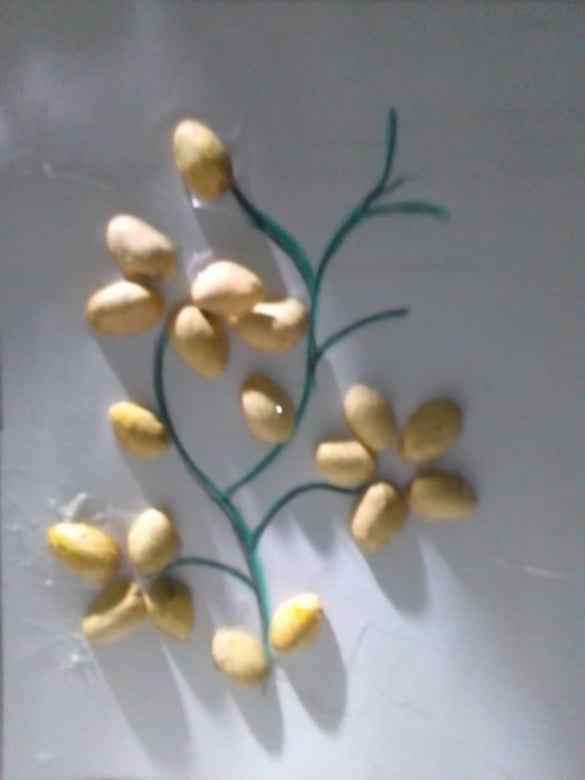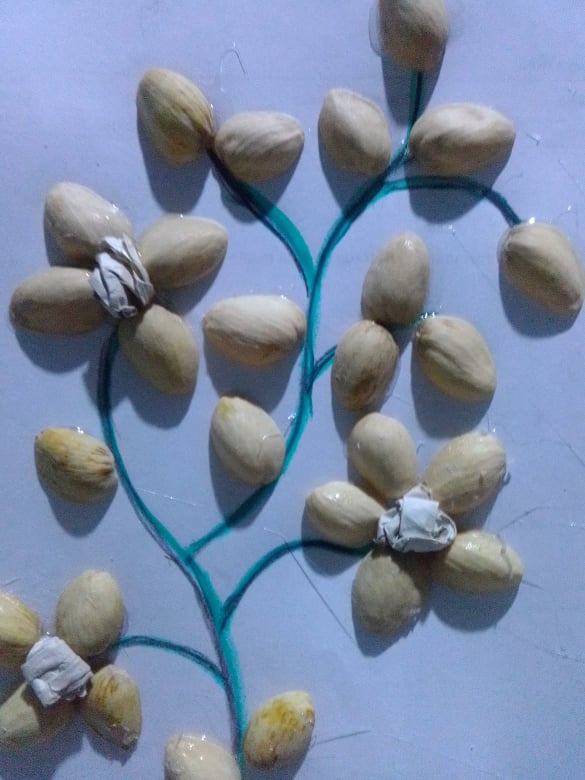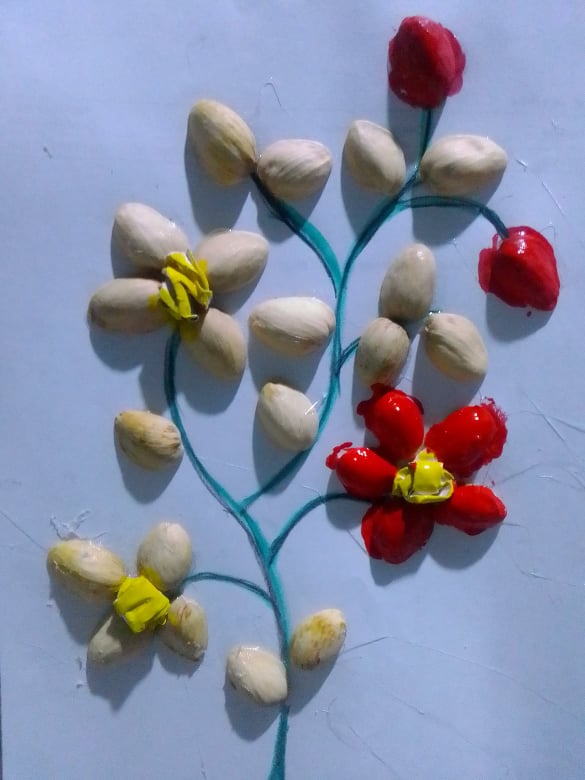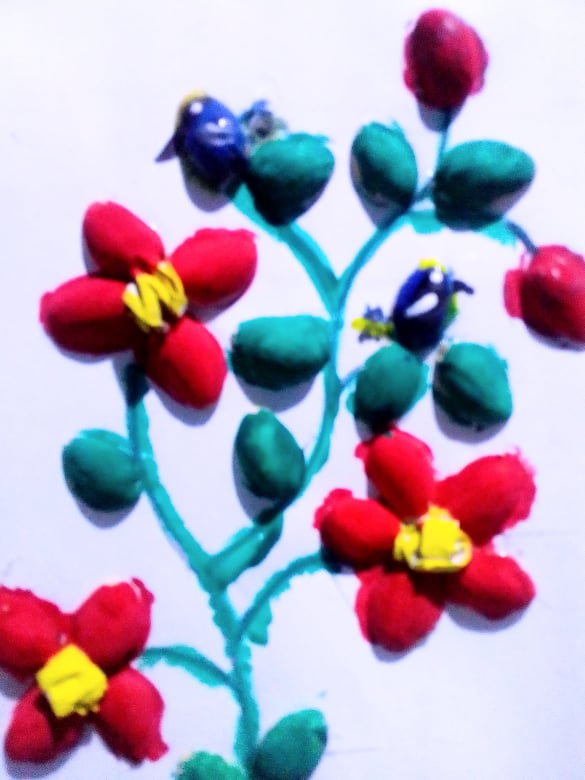 To make this work of art, use a recycling sheet, 8B pencil, watercolors, pistachio shells, liquid silicone, colors and pieces of paper.
I hope you like this flourishing content.
Thanks for visiting and supporting.
Blessings to all in a new dawn.
---
---