Drawing an owl.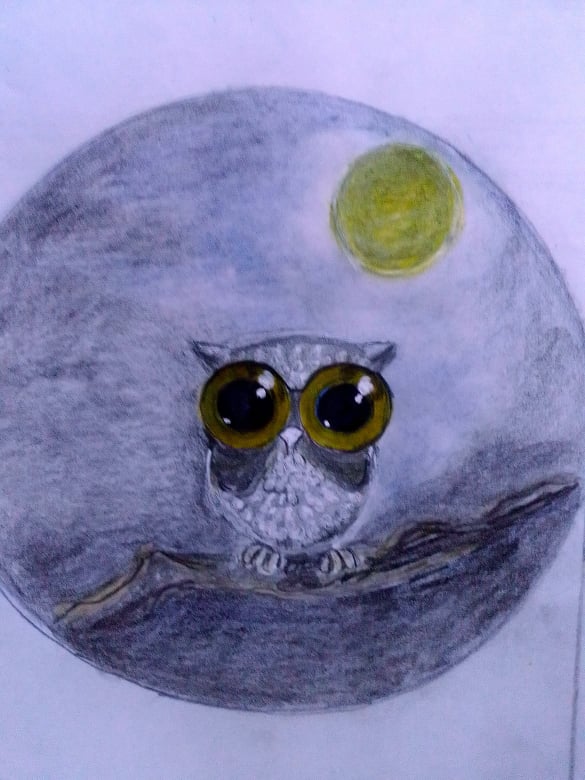 Good morning to the entire art community.
Today with a cute owl that I put on a recycling sheet, pencil H, 7B and 8B to outline it and give the bird the proper symmetry. Using circle-shaped objects, draw her eyes and also the moon.
Then apply color and liquid eraser to simulate feathers and smudge charcoal.With the 8B pencil I gave darkness to the environment where the owl was, leaving only a little light due to the brightness of the moon.
Procedure. . .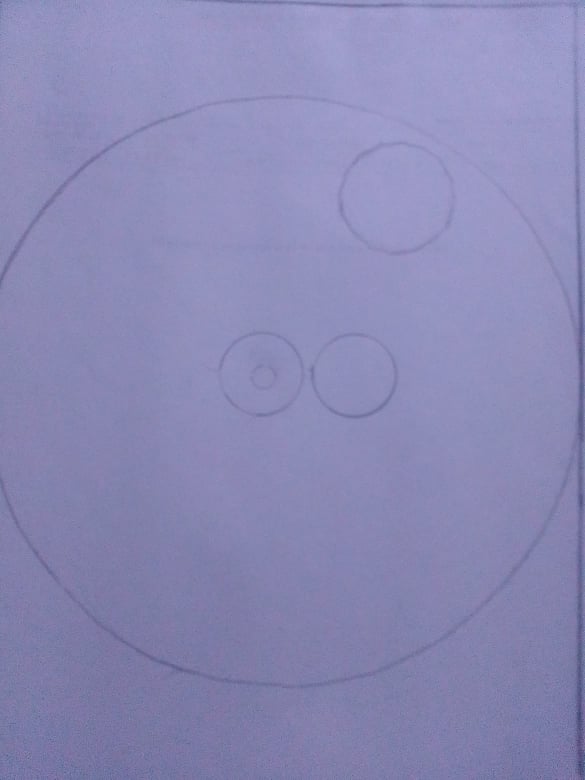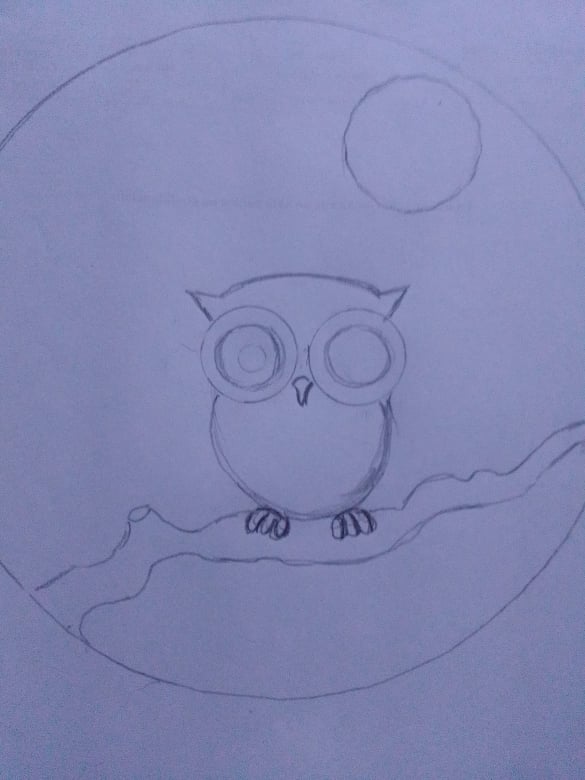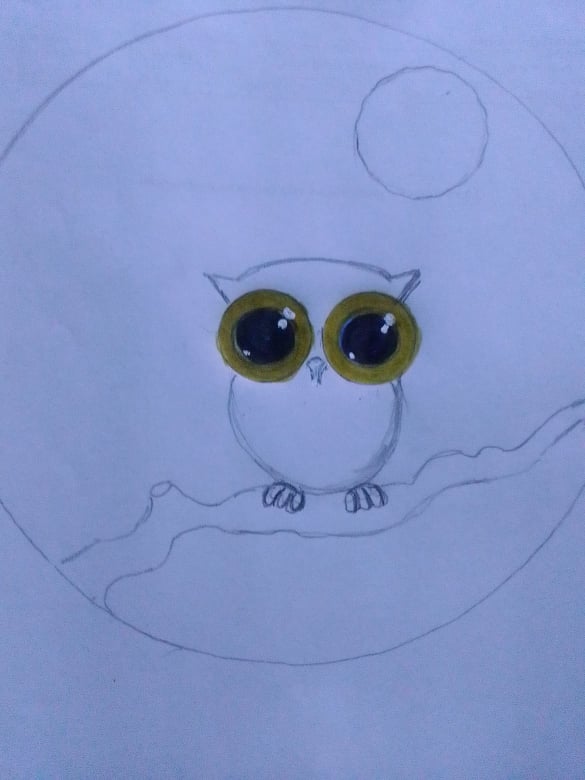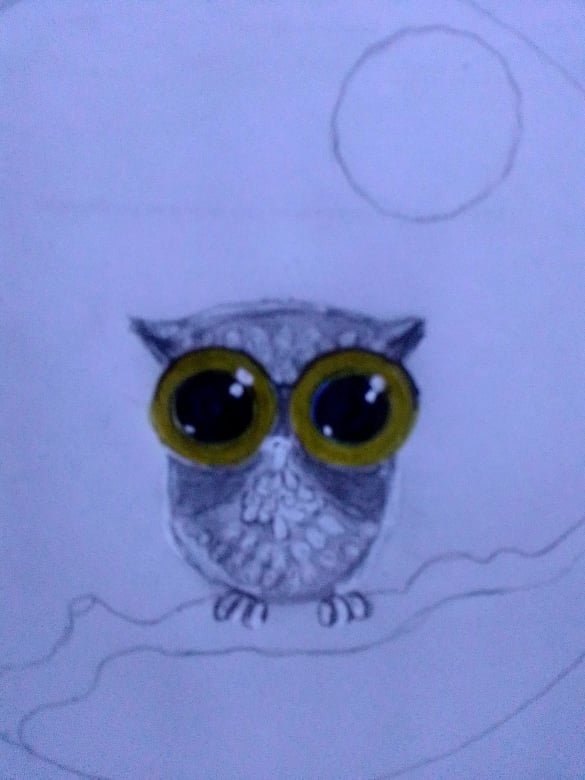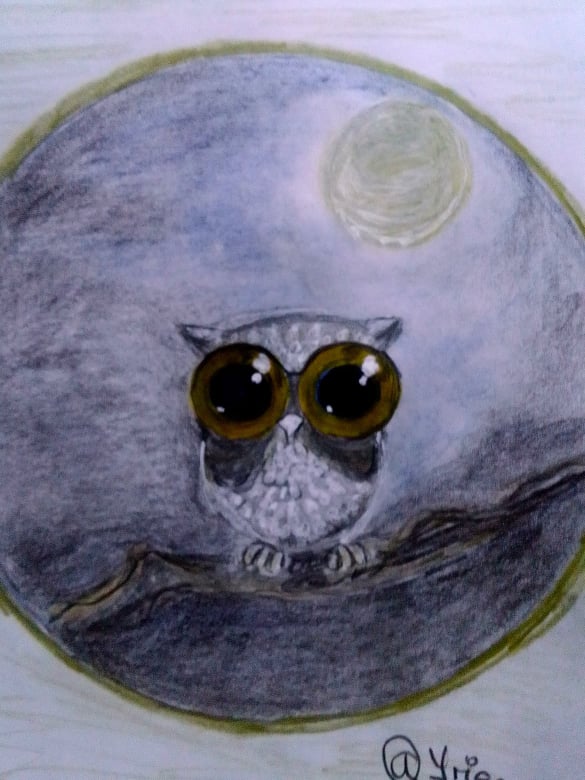 Owls are birds of prey and very silent when flying to capture their prey, it is a nocturnal bird.
Hope you like this illustrated content.
Thanks for visiting and supporting.
See you soon.
---
---