Drawing a ladybug.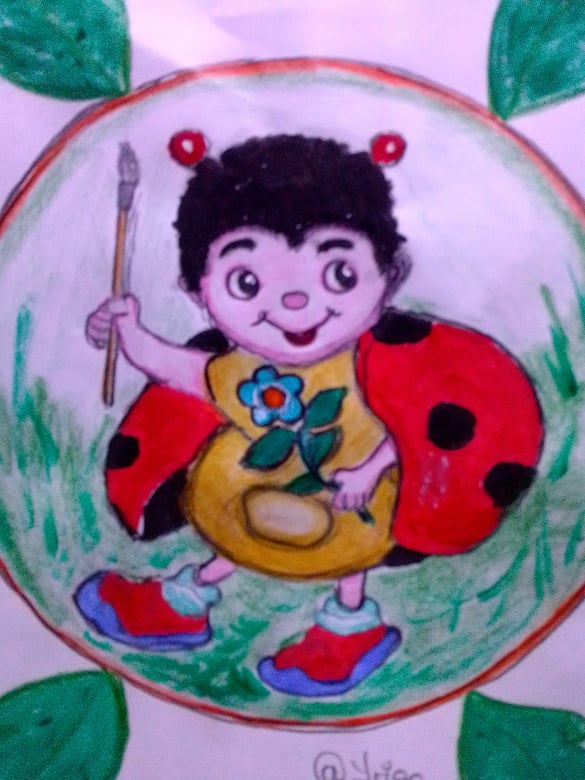 Blessed dawn for the entire art community.
Today with a tender sketch of an insect called a ladybug, which I was outlining with the 7B pencil.
This cute sketch is humanized, as you can see the ladybug is in the shape of a girl with shoes and in one hand she holds a brush and in the other a flower, as we know these insects inhabit plants and vegetation.
The materials you use such as, 7B pencil, watercolors, colored brushes, liquid eraser and cream eraser, measuring ruler, cardboard with a spherical shape to make the circle where the sketch is.
Procedure. . .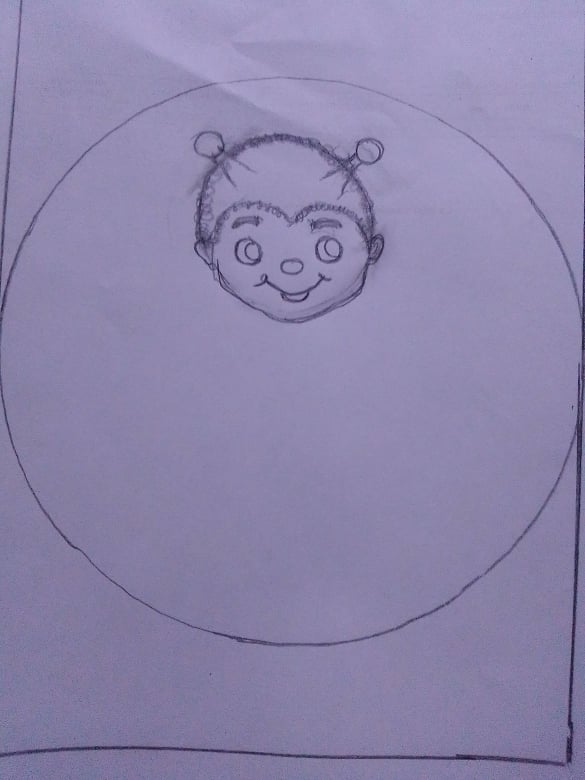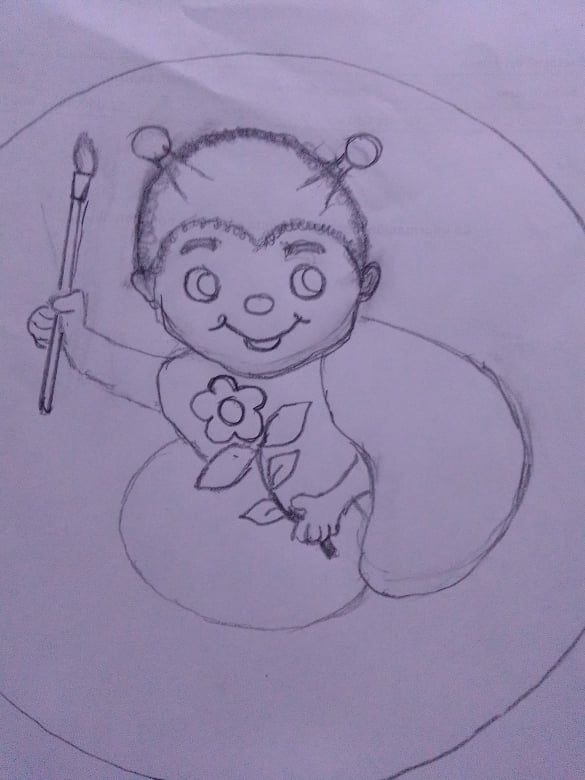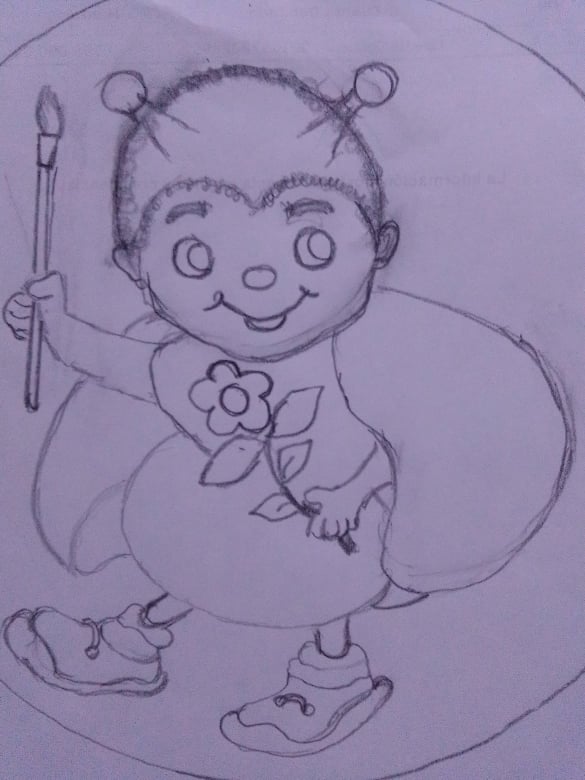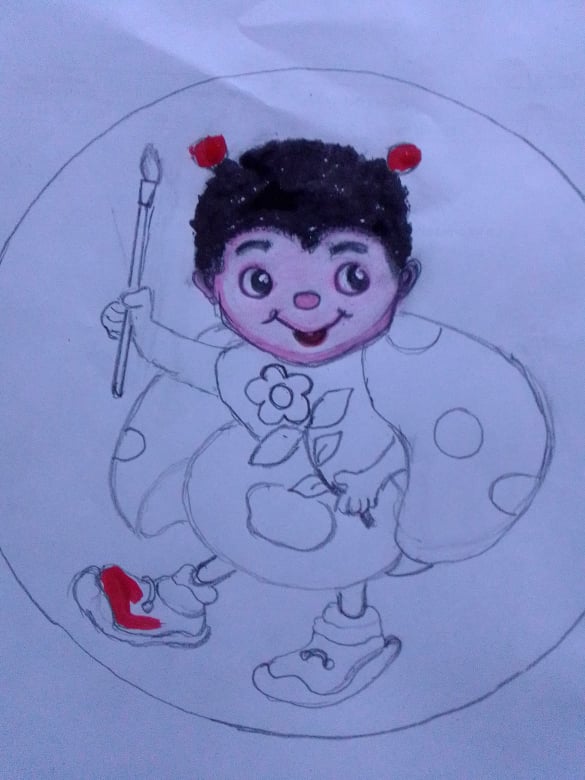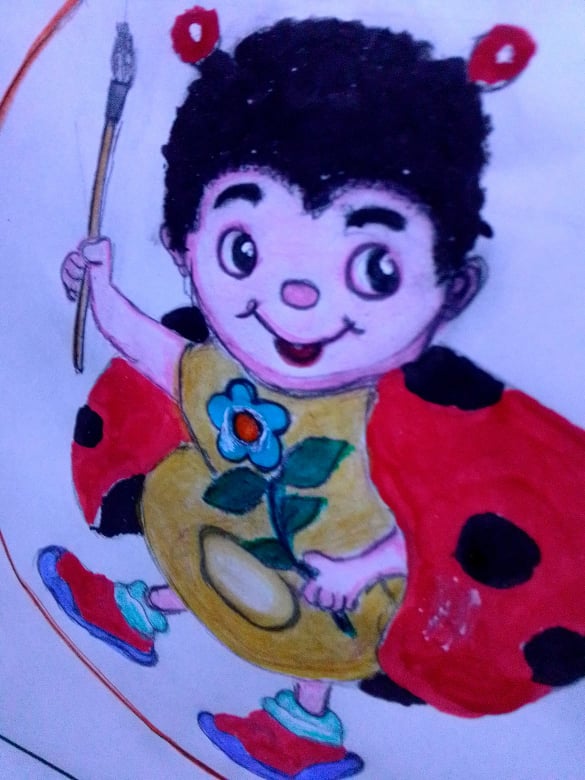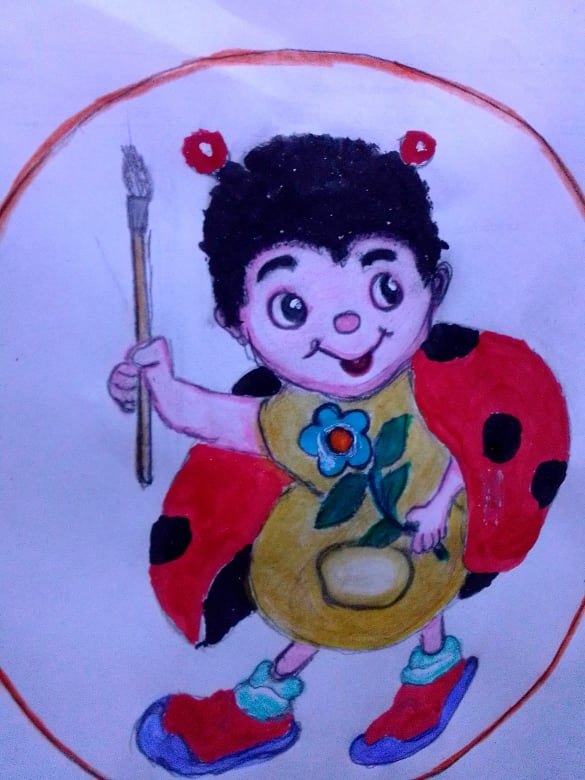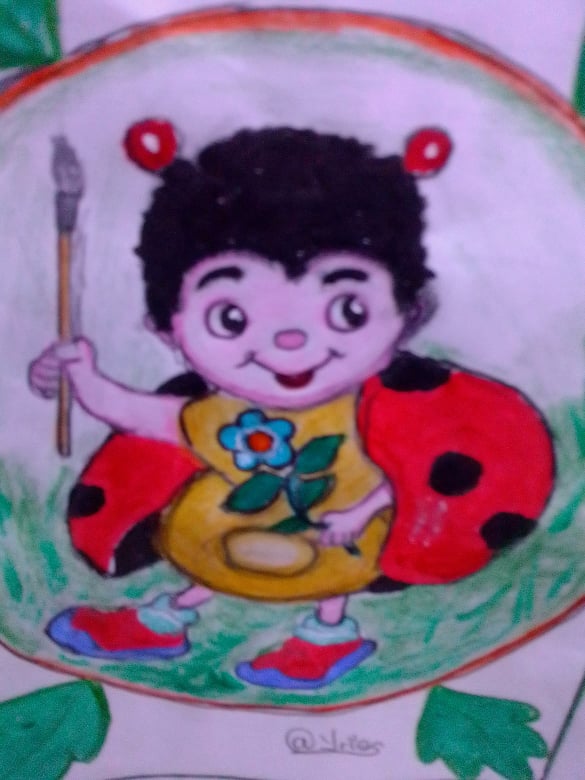 Ladybugs are biological controllers as they eliminate pests that damage crops.
I hope you like this illustrated content.
Thanks for visiting and supporting.
Have a happy day.
---
---