Drawing a colorful ostrich
Good morning to all those beautiful and talented people that make up this art community.
Today I draw you a colorful ostrich, we know that this bird in its real state is not like that, but I wanted to put a little fantasy on it.
The materials used for the sketch, such as recycling sheet, pencil H to delineate the beak and eyes, liquid eraser and cream eraser, pencil sharpener and colors.
Procedure. . .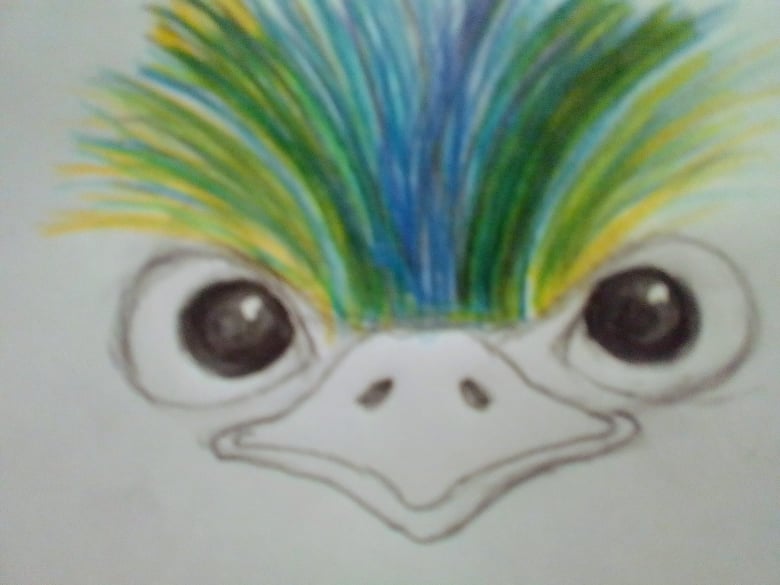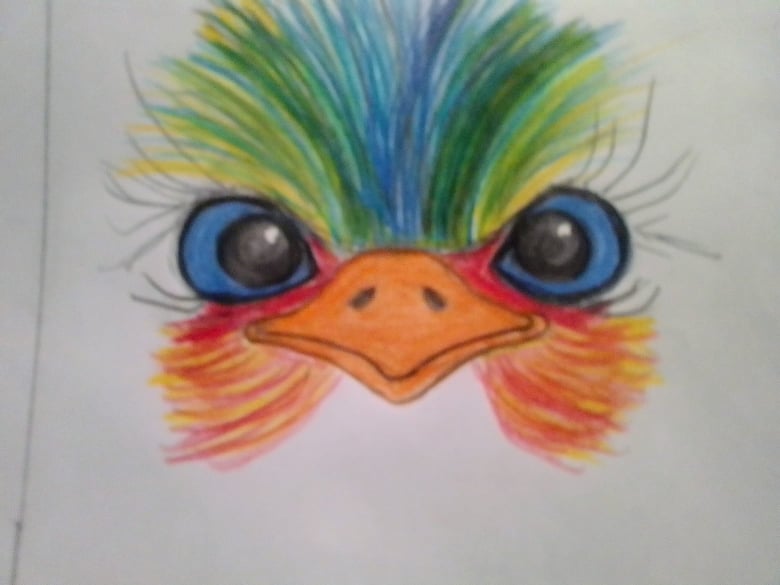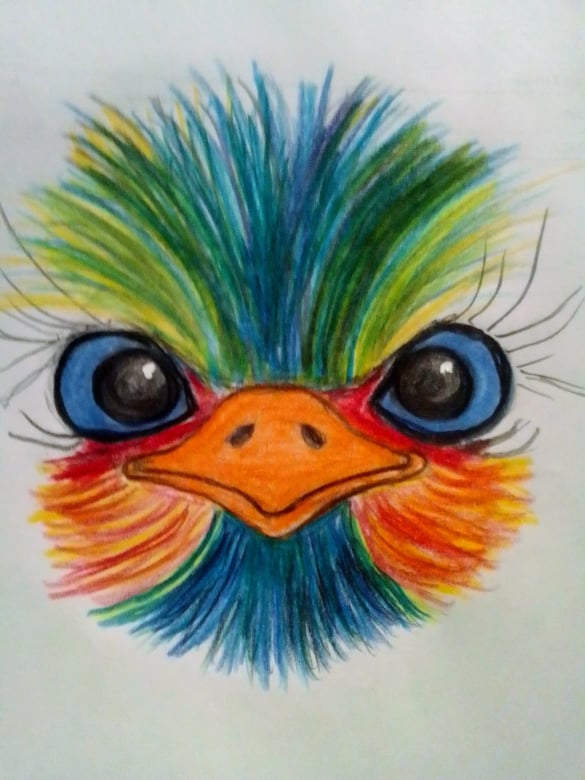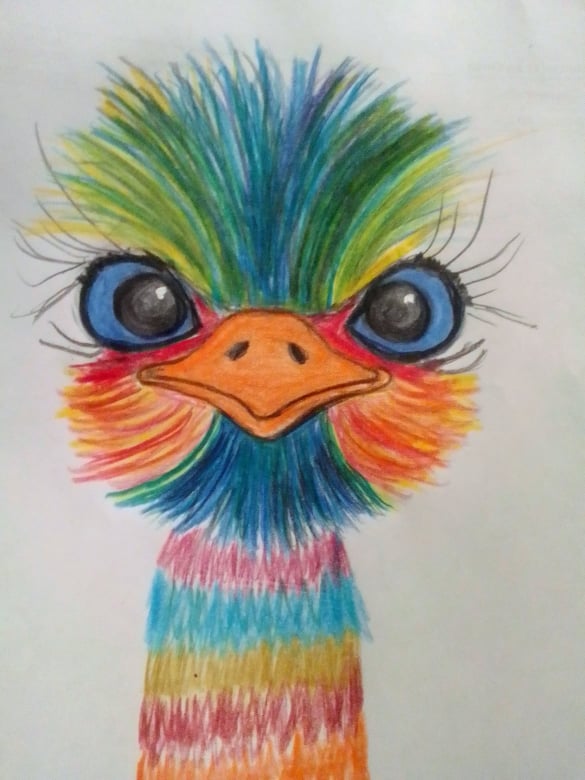 The colors in the part of the head, to simulate the colorful feathers, I made them in the shape of brush strokes and the part of the neck in a zigzag shape.
I hope you like this illustrated content.
Thank you and happy day everyone.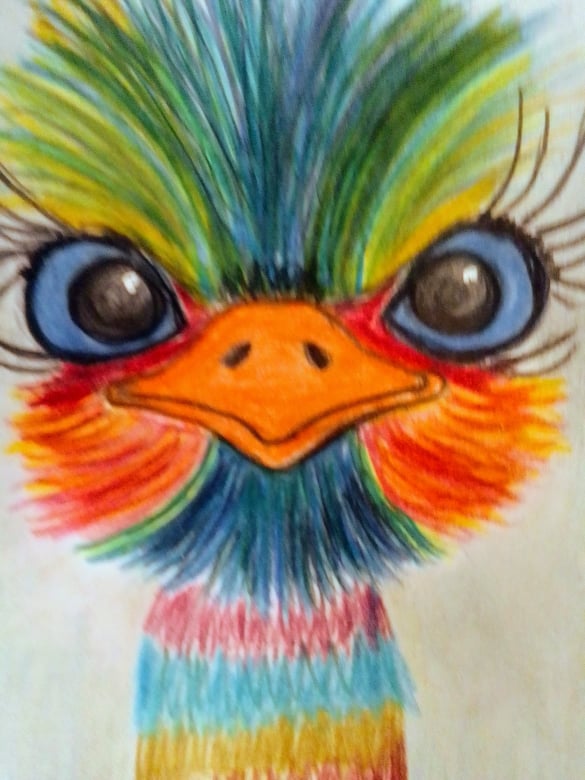 ---
---