Drawing a landscape.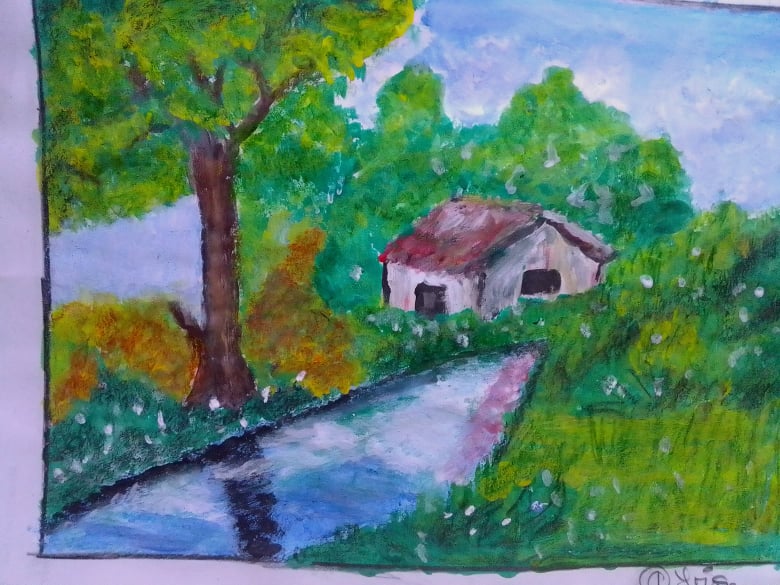 Happy sunrise for the whole family of this community that likes art.
With the first glimpses of the sun, I bring you this landscape, where nature predominates, lots of vegetation, river water, blue sky and a gloomy tree.
An element made by the hand of man, which is observed abandoned by its owner, since its appearance demonstrates it.
Combine the materials to make the sketch, the elements are painted with watercolor, color and to touch up the white parts use the liquid eraser. For the shadow use the 8B pencil.
Procedure. . .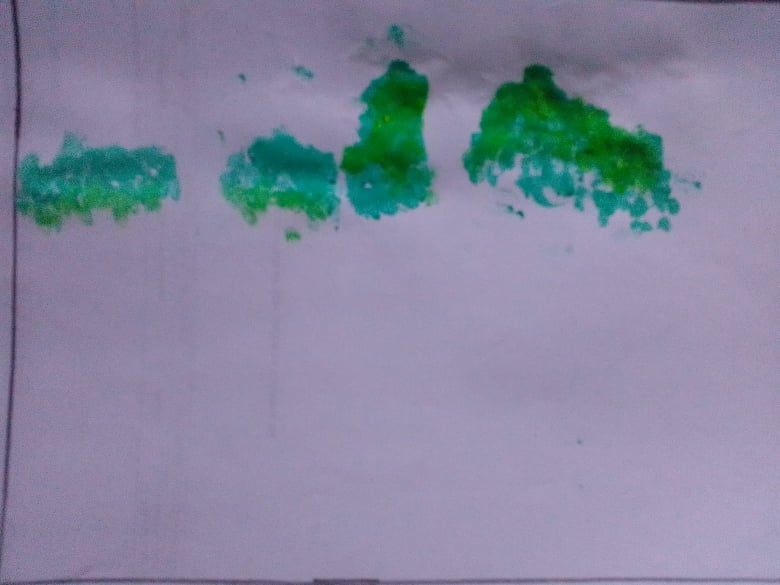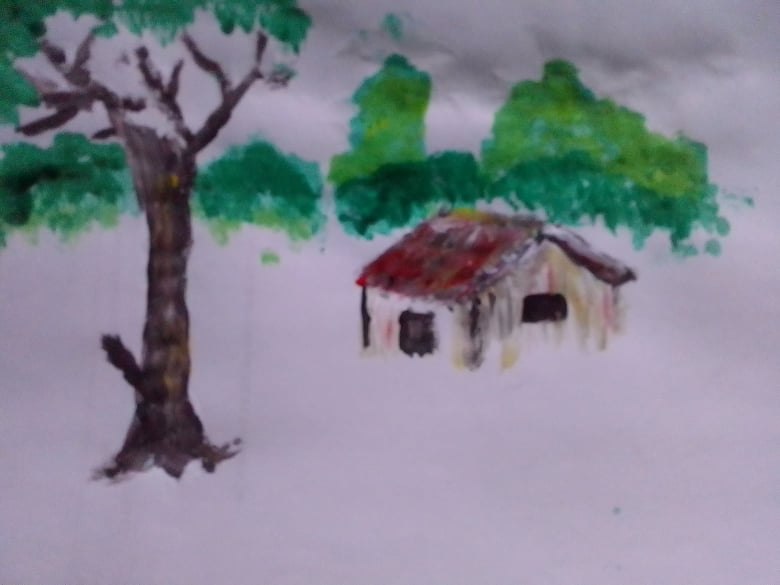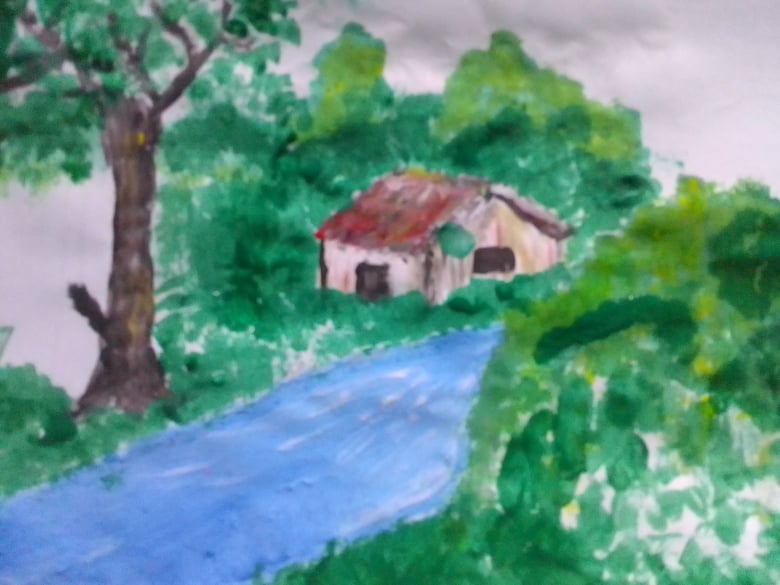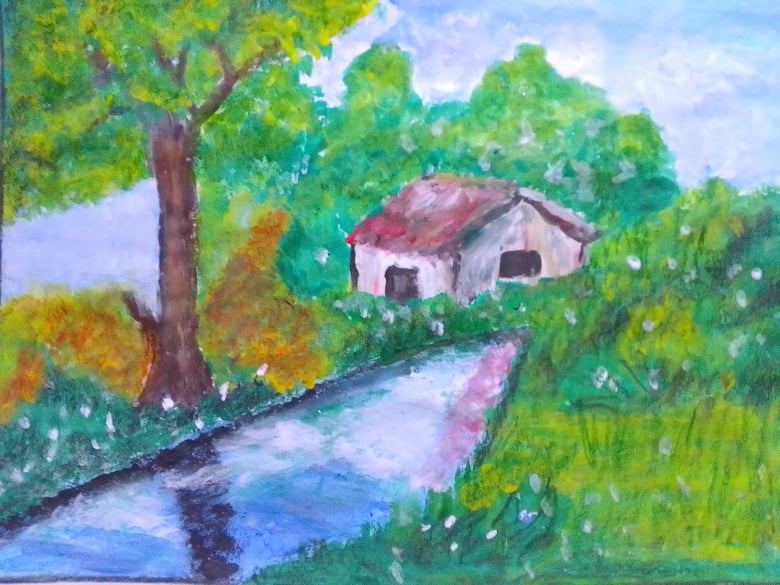 Having contact with mother nature makes our lives real and beautiful.
Hoping that in this beautiful sunrise you will like this content.
Thanks for visiting and supporting.
Happy day for everyone.
---
---