Positioning: The Art Of Standing Out In The Modern Marketplace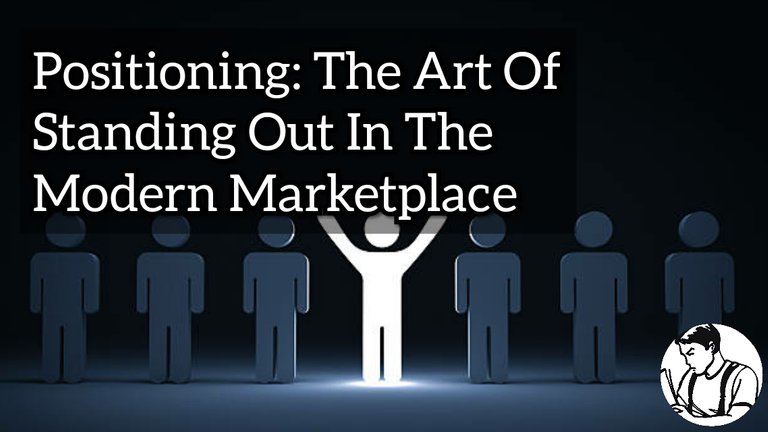 Marketplaces have evolved over the years and each new evolution brings a different structure and nuances often times making it more complex. The modern marketplace is a global one that's structured on the internet. Theoretically, this makes it possible to sell to anyone anywhere in the world and vice versa.
In practical terms, it's not that easy. Since anyone can do it, many will want to do it. New opportunities always bring along new problems. And one of the main 'perceived problems' of the modern marketplace is the ability to get lost in the crowd right from the start. It is a problem that all of us face at some point.
However, there is a solution to the problem; positioning. Positioning yourself to stand out from the crowd. Like the title suggests, that's the topic of this article. The art of positioning oneself to stand out in the globally crowded marketplace.
In a general sense, the internet is not a marketplace but a digital world where most of us already 'live in'.
Understanding Your True Position In The Modern Marketplace
Traditionally, A marketplace is a place where people come together to exchange goods and services. In the modern marketplace, things have become very sophisticated.
There are myriads of ways to transact, different categories of products and services. The nature of them has also changed. For example, in the case of a product, it's no longer just an item that you own or use (in a physical sense of the term); it's more of an experience that makes life easier and/or better.
In this new type of marketplace, everyone starts from the bottom (i.e., zero). Depending from where you are looking at, it could be a blessing or a curse. Some people easily get the hang of it and be on their way while others have to stumble through trying to figure out what it's all about. I guess that's what they mean when they say equal opportunities doesn't mean equal outcomes.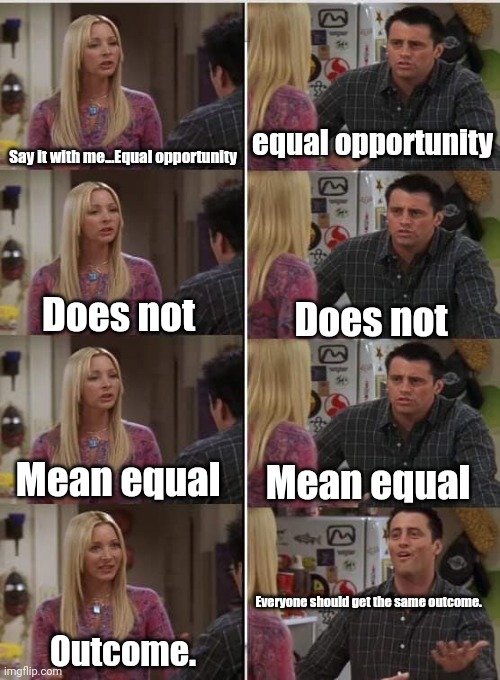 Image Source
If you want to stand out from others then you need to develop a unique positioning strategy for yourself.
How To Be Truly Unique In A Global, Crowded Marketplace?
In a global, crowded marketplace, how do you stand out?
The answer is simple: you need to be unique (most of the fundamentals in the physical world still apply).
But how do you become unique? There are two ways to go about that. One is the traditional method, which involves building your reputation over time by offering excellent products and services with great customer service. This usually can take years but it works, always.
The other way is to simply act differently than everyone else—to be different in some fundamental way that sets you apart from all others in your field or industry. It also helps if this difference is truly meaningful (and not just superficial). So that there's no fake bubble that pops along the way bringing you back to ground zero.
Being Positioned As A Multi-Specialist
The battle between specialization and generalization is still raging. I believe the age of specialization is behind us. You can't be a specialist in a fast moving world that's increasing become non linear.
However, being a multi-specialist is a good way to start. It will help in wiring your brain when it's time to become a polymath.
In essence, a multi-specialist is someone who is knowledgeable in three or more topics/subjects. Being great at one thing is all nice and cool but there's a certain ceiling to it in a sense that there's no room to break new grounds.
One of the most effective ways to achieve a sense of uniqueness in a marketplace is by becoming a multi-specialist. This means that you offer your customers a combination of products or services that are not normally offered by others in your industry.
This approach is especially useful if you're looking to establish yourself as an expert in multiple fields but don't have enough experience or resources to tackle them all at once.
By leveraging the strengths of one area while still maintaining relevance for another, you'll find yourself positioned as someone who can provide solutions for many problems—and not just one problem.
In Conclusion
Positioning is all about how you perceive and market yourself or a product or service. It's creating a brand image in the mind of customers (or prospective customers) that differentiates you from other people who offer a similar product or service.
An important step in effective positioning is to understand the difference between being a commodity and a specialized brand.
Commodities are standardized goods that can be purchased at any 'store' - they're everywhere and nobody really cares who sells them as long as they're priced right and work well enough .
Specialized brands on the other hand have built-in trust with their customers because they've proven themselves over time by consistently delivering exceptional quality products or services at an affordable price point while providing excellent customer service every step along the way.
You really don't want to be perceived as a commodity in this modern marketplace, you'll be stuck in a nice hamster wheel. The ideal is to become a specialized brand or on this context a 'multi-specialised brand'. That's where most top companies are heading to. Tesla at some point was only a car company. Now, it's more than that.
Thanks For Reading!
Recent Posts;
● A Bear Market Advantage
● AI's Influence On The Economy
● Navigating Through The FUD In The Markets
● The 'Multidimensional' Nature Of Crypto
● Simple Tips To Better Manage Personal Cash Flow
Dolphin Support: @cryptothesis
Posted Using LeoFinance Beta
---
---