Increasing Your Market Value: Strategies for Success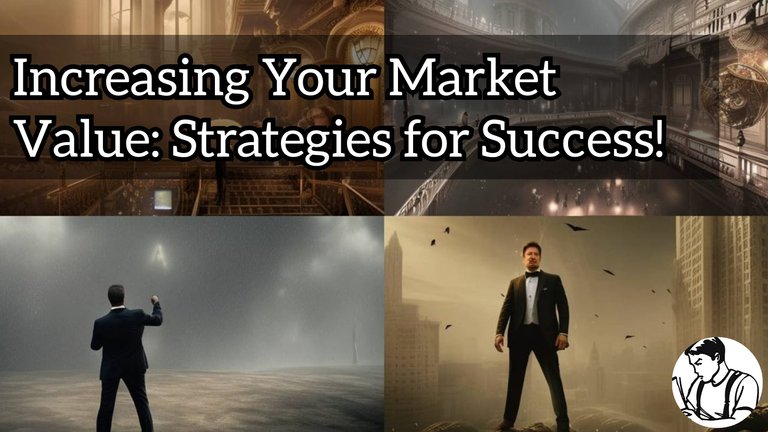 Do you know what your current market value is? Has it increased or has it stayed stagnant? Market value is basically the amount the market is willing to pay you as an individual based on the value you provide. In simple terms, the more valuable you are, the higher your market value.
In today's highly competitive business world, it's more important than ever to have a set of strategies in place to increase your market value. Whether you're looking to advance in your current role, establish a successful business, or make a transition to a new field (e.g crypto), there are a number of ways to set yourself apart from others and command a higher value.
Here are a few key strategies to consider.
Build A Strong Personal Brand
A strong personal brand is one of the most effective ways to increase your market value. A personal brand is essentially the reputation you have as a professional or business entity, and it's what people think of when they hear your name.
This can be achieved through creating a strong online presence (don't over do it like Elon Musk), being active in industry groups and communities, or even writing a book or articles in your field of expertise.
A well-crafted personal brand can make a huge difference in how others perceive you and your value. Yes, perception matters more than you think!
Networking and Building Relationships
Introverts, don't look away. Networking is now easier than before. You can comfortably be at home while networking.
Networking and building relationships is another key strategy for increasing your market value. Building a strong professional network can open doors to new opportunities and help you stay informed about the industry and market trends.
A good approach to get the ball rolling is by reaching out to people in your field, and build connections with people in your company or network.
One of the main advantage of having a strong network is that it will allow you to be aware of opportunities before they are made public, which can give you a nice competitive edge.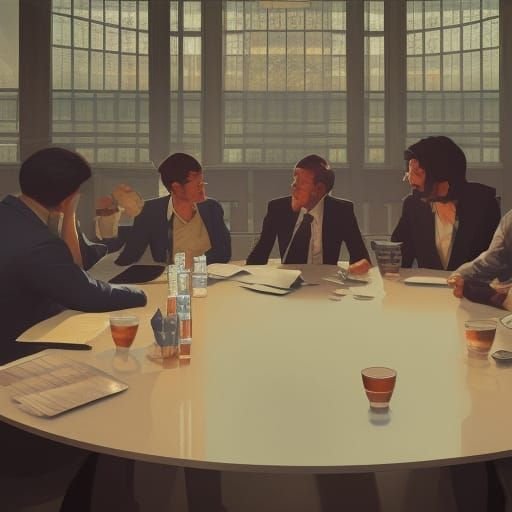 Continuous Learning and Skill Development
Staying up-to-date with the latest trends and technologies in your field can make you more valuable to potential clients, partners, and
investors
. Continuously learning and developing new skills will enable you to take on new responsibilities and be seen as an
asset
.
One of the best ways for continuously learning is consuming content from the top G's of your field and then going deeper on what interests you. Continuous learning is a must in the digital age as things are moving very fast. You risk falling into entropy if you stop learning.
In addition to that, having a portfolio of your work can showcase your skills and achievements to potential clients, partners, or investors.
A portfolio can be a great way to demonstrate your expertise and gives you a tangible way to showcase your work. It can be tailored to your specific field such as a software developer creating a website, or even a marketer putting together a case study of their past campaigns and their impact.
Even in non-creative fields, putting together a portfolio of your work will give others a good idea of what you can do.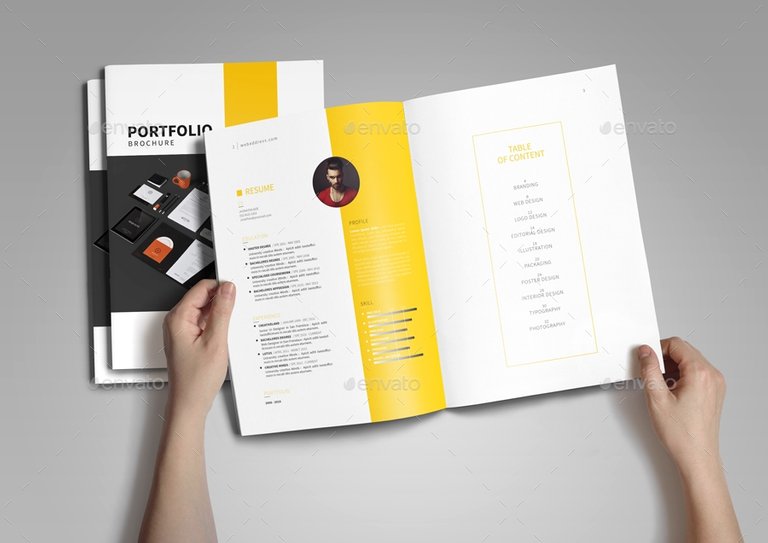 Image Source
Adaptability and Flexibility
Being able to adapt to new situations and work well under pressure will make you a valuable asset to any
organization
or business. Clients, partners, and investors are looking for people who can work in a dynamic and fast-paced environment (because that's the environment we're currently living in). So, demonstrate that you can do just that and your market value will automatically level up making you more
money
.
Demonstrating this could be through handling a crisis at work or taking on a project outside of your comfort zone and making it successful.
Finally, making meaningful contributions to your organization or industry can also help you increase your market value. Going above and beyond to help your company or business succeed can make you a valuable asset.
Take the initiative to improve processes, implement new ideas, and make suggestions that can help your organization or industry grow and succeed.
Conclusion
From building a strong personal brand to making meaningful contributions, these tips and tricks will help you stand out in the
job
market or business world.
Remember, it's not just one strategy but a combination of them that will make a big impact. So, implement them consistently, be patient and stay focused, and soon you'll see the results.
And as always, never stop learning and growing, that is the key to keeping your market value high. The world is your oyster, go out there and make your mark!
Thanks For Reading!
Recent Posts;
● Why Stablecoins Could Be The Future Of Savings
● The Metaverse: Why It Is Still in the Far Future
● Achieving the Dream of Financial Independence: The Benefits and Challenges of the FIRE Concept
● Breaking The Cycle Of Consumerism
● The Benefits and Risks of Being Your Own Bank in the Cryptocurrency World
Dolphin Support: @cryptothesis
Posted Using LeoFinance Beta
---
---