The magic of things
ENGLISH
My mother is a very traditional woman who holds a lot of secrets. She often tells us stories of old which she claims were only tales passed down from her mother to her and from her mother before that and a few generations that followed.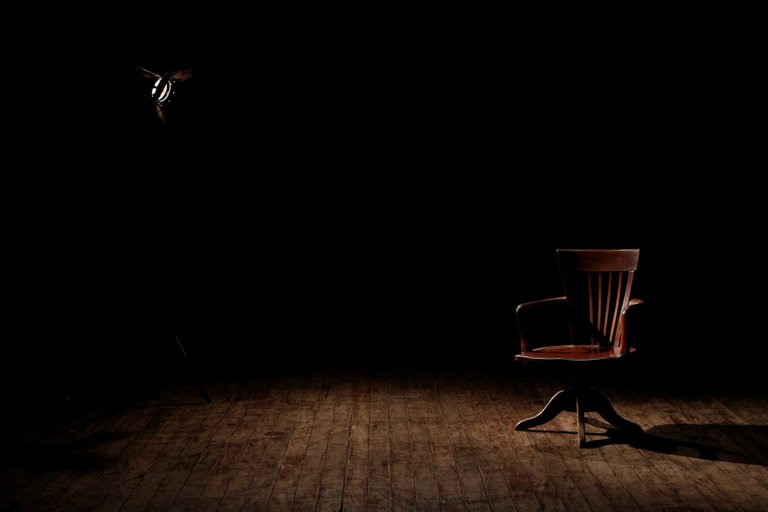 These tales of old usually make us consumed with laughter and wonder. Although she never claims to believe them, she often tells us, in the same manner, I'm sure her mother told her. I saw it in her eyes that her humour and wit were a replication of a sight she had seen so often and had come to love.
My mother, with her love for the tradition, is a devout Christian. She made it a must for us, even after the demise of my father, to always be up and about on Sunday mornings. She often yelled her lungs out when we arrived even a second late for morning mass.
It's her love for the spirit that made me sure the story she told today had a different meaning for her.
While her typical tales were told with the certainty of their falsehood, this one was told with a sense of confusion and seriousness that made me wonder if she really believed what she told us.
It was a story of love, you see, and love has never been a tale to be told with apprehension. Love, in itself, is a tale as old as time.
The story mother told had some proof that she had to show. She had felt the wind and had shivered in the same manner she claimed her mother had felt decades before herself, a manner I would think about in 10 years and realise I feel too.
The story goes like this;
"On a sunny day, beside the shores of the Ekowe community, our ancestor, Nana, took a walk. During her walk, she came across a white pearl. It was a pearl like never seen before. It looked peach at first but when looked at in water, it turned a warm shade of crimson.
Nana held on to it as closely to her like she would a child. She showed it to no one, for fear of it being stolen by the village chiefs and exchanged for some worthless material that they would receive from the men who competed with the sun.
With time, Nana began to observe a change in her fortunes. It seemed as though the pearl brought a kind of good fortune to her. Her home which had been the poorest in the community, lacking in great harvests, began to flourish. Their crops began to bear good fruit and their hunts were no longer futile.
She told herself the pearl brought the good fortune to her home. Then, she confided in her sister who happened to harbour some jealousy and stole the precious pearl.
Nana wasn't pleased with her actions, but she let it go. The misfortune that followed would be felt by them all, she thought. Yet, there was no misfortune.
In the coming days, Nana would receive a similar pearl from a man who would then become the reason for her breath."
Mother smiled and looked at me when she said "you will find love, dear daughter. Maybe not today, but you will and with it will come a pearl with good fortune."
She opened her hand and showed me the most beautiful piece of stone I had ever seen. It stood between a clean white and a soft pink.
At that moment, I saw tears fill her eyes and that's when I knew this was no ordinary tale. This was a truth passed down from one mother to her daughter and that night, my mother passed it down to me.
I may not know all the stories but I do know that for every female after Nana, when the time was right and they were due, they found a love that came not only with good fortue, but a pearl so beautiful that it made the ocean attest to its beauty by giving it an even pretier color.
My mother is a religious woman with any secrets. But today, I realised that she had felt the magical feeling of the affection called love and there were stories to be told about those beautiful years of her life.
Thanks for reading
SPANISH
Mi madre es una mujer muy tradicional que guarda muchos secretos. A menudo nos cuenta historias de antaño que, según ella, no son más que cuentos transmitidos de su madre a ella y de su madre antes de ella y de algunas generaciones posteriores.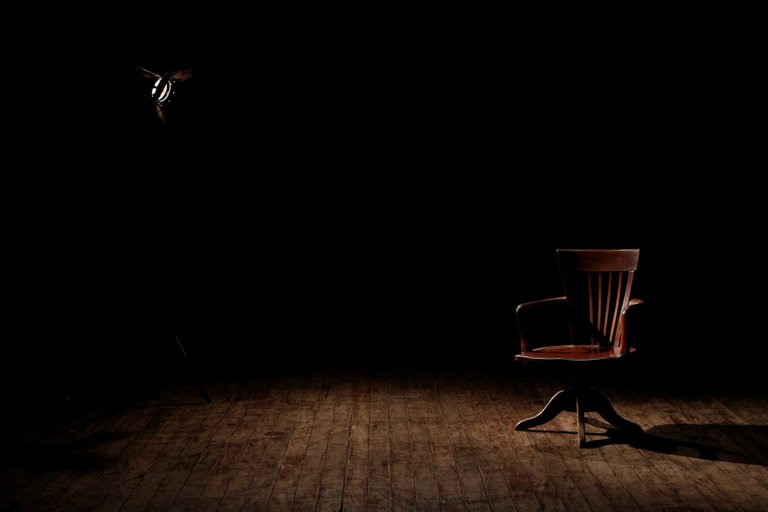 Estos cuentos de antaño suelen consumirnos de risa y asombro. Aunque ella nunca dice creerlos, a menudo nos los cuenta, de la misma manera, que estoy segura de que se los contaba su madre. Vi en sus ojos que su humor e ingenio eran una réplica de un espectáculo que había visto tantas veces y que había llegado a amar.
Mi madre, con su amor por la tradición, es una cristiana devota. Incluso después de la muerte de mi padre, nos obligó a estar siempre en pie los domingos por la mañana. A menudo gritaba cuando llegábamos un segundo tarde a la misa matutina.
Es su amor por el espíritu lo que me hace estar seguro de que la historia que ha contado hoy tenía un significado diferente para ella.
Mientras que sus típicos cuentos se contaban con la certeza de su falsedad, éste se contaba con una sensación de confusión y seriedad que me hacía preguntarme si realmente creía en lo que nos contaba.
Era una historia de amor, y el amor nunca ha sido un cuento que se cuente con aprensión. El amor, en sí mismo, es un cuento tan antiguo como el tiempo.
La historia que mamá contó tenía algunas pruebas que debía mostrar. Había sentido el viento y se había estremecido de la misma manera que, según ella, había sentido su madre décadas antes que ella, una manera en la que yo pensaría dentro de 10 años y me daría cuenta de que también la siento.
La historia es la siguiente;
"En un día soleado, junto a la orilla de la comunidad de Ekowe, nuestra antepasada, Nana, dio un paseo. Durante su paseo, se encontró con una perla blanca. Era una perla como nunca antes se había visto. Al principio parecía un melocotón, pero cuando se miraba en el agua, adquiría un cálido tono carmesí.
Nana se aferró a ella como si fuera un niño. No se lo enseñó a nadie, por miedo a que se lo robaran los jefes de la aldea y lo cambiaran por algún material sin valor que recibirían de los hombres que competían con el sol.
Con el tiempo, Nana empezó a observar un cambio en su suerte. Parecía que la perla le traía una especie de buena fortuna. Su hogar, que había sido el más pobre de la comunidad, carente de grandes cosechas, comenzó a florecer. Sus cultivos comenzaron a dar buenos frutos y sus cacerías dejaron de ser inútiles.
Se dijo a sí misma que la perla había traído la buena fortuna a su hogar. Entonces, se lo confió a su hermana, que casualmente albergaba algunos celos y robó la preciosa perla.
A Nana no le gustaron sus acciones, pero lo dejó pasar. Pensó que la desgracia que seguiría les afectaría a todos. Sin embargo, no hubo ninguna desgracia.
En los próximos días, Nana recibiría una perla similar de un hombre que se convertiría en la razón de su aliento".
Mamá sonrió y me miró cuando dijo "encontrarás el amor, querida hija. Quizá no hoy, pero lo harás y con él vendrá una perla con buena fortuna".
Abrió su mano y me mostró el trozo de piedra más hermoso que jamás había visto. Estaba entre un blanco limpio y un rosa suave.
En ese momento, vi que sus ojos se llenaban de lágrimas y fue entonces cuando supe que no se trataba de un cuento cualquiera. Era una verdad transmitida de una madre a su hija y esa noche, mi madre me la transmitió a mí.
Puede que no conozca todas las historias, pero sí sé que para todas las mujeres después de Nana, cuando llegó el momento y les tocó, encontraron un amor que no sólo vino con buena fortuna, sino una perla tan hermosa que hizo que el océano atestiguara su belleza dándole un color aún más bonito.
Mi madre es una mujer religiosa con cualquier secreto. Pero hoy me he dado cuenta de que ella había sentido el sentimiento mágico del afecto llamado amor y que había historias que contar sobre esos hermosos años de su vida.
**Gracias por leer.
Traducción realizada con la versión gratuita del traductor www.DeepL.com/Translator
Image from Marcelo Jaboo on Pexels
---
---