[Eng-Esp] Let's talk about sex & something. Ep6: Sex & Music
---
ENGLISH
SEX AND MUSIC
I teamed up with @khaleesii once again for another awesome episode. We talked about sex and music!
Music and sex oftentimes, go hand-in-hand and these days there always seems to be one sexual comment in almost every song, and we had a bit to say about that.
We also talked about the role music plays in our sex lives, how often people listen to music while having sex and why they do it.
What do you think about sex playlists?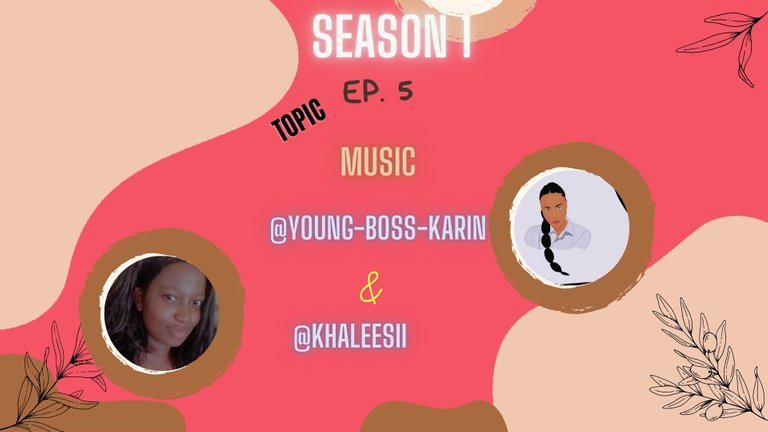 ABOUT
Let's Talk About Sex & Something is a weekly show where I and my guest talk about sex in relation to some other topic. It's a blooper show that's more or less uncut and meant to include all nuances in order to keep it lighthearted and interesting to our viewers.
This show is always open for improvement and corrections, and I and my guests do not claim to be authorities on any of these topics so we handle them like novices and talk casually about them.
HISTORY
This show started from a conversation I and @samostically had a few months ago. The idea of the show was initially his and so I have to give him credit for his brilliance. The show we began was called LET'S TALK ABOUT SEX
The show was basically meant for us to discuss freely on sex, however, we realised that disclosing such explicit content was not the best fit for us and so we stopped. The show also lacked an audience after 3 episodes so we knew we had to re-strategise.
I and @khaleesii had been in talks about it and so we decided to edit it and that's how we came up with this.
We look forward to a successful season and we hope you love our content.
Previous episodes
You can check out the first episodes from our maiden edition:
LET'S TALK ABOUT SEX!!! Ep.1: Getting Started
LET'S TALK ABOUT SEX!!! Ep.2: Let's Talk About Abuse
LET'S TALK ABOUT SEX!!! Ep. 3: Valentines Day
Episodes from our new edition:
Let's talk about sex & something. Ep1: Sex & Religion
Let's talk about sex & something. Ep2: Sex & Books
Let's talk about sex & something. Ep3: Sex & Mental Health
[Let's talk about sex & something. Ep4: Sex and Kids](https://peakd.com/hive-104194/@young-boss-karin/nlioimmq
Let's talk about sex & something. Ep5: Sex & Health
---
Like what you just watched?
Kindly Upvote, Comment or Reblog to spread the word.
---
SPANISH
SEXO Y MÚSICA
Me asocié con @khaleesii una vez más para otro episodio impresionante. Hablamos de sexo y música.
La música y el sexo a menudo van de la mano y en estos días siempre parece haber un comentario sexual en casi todas las canciones, y tuvimos un poco que decir al respecto.
También hablamos del papel que desempeña la música en nuestra vida sexual, de la frecuencia con la que la gente escucha música mientras practica sexo y de por qué lo hace.
¿Qué opinas de las listas de reproducción sobre sexo?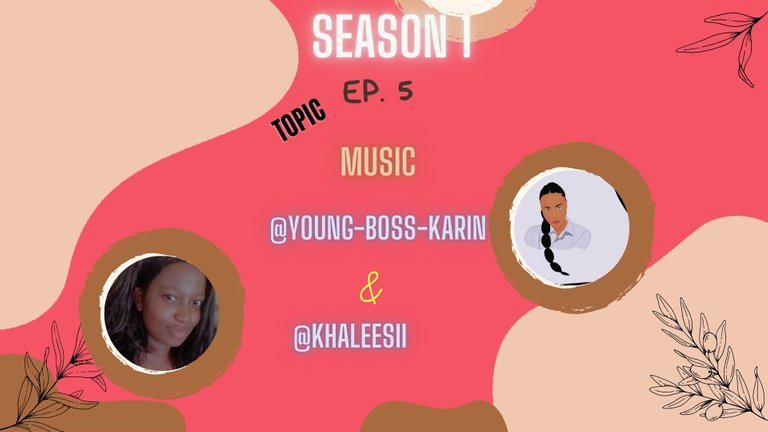 ABOUT
Hablemos de sexo y algo es un programa semanal en el que yo y mi invitado hablamos de sexo en relación con algún otro tema. Es un programa de blooper que es más o menos sin cortar y la intención de incluir todos los matices con el fin de mantenerlo alegre e interesante para nuestros espectadores.
Este programa está siempre abierto a mejoras y correcciones, y ni yo ni mis invitados pretendemos ser autoridades en ninguno de estos temas, por lo que nos manejamos como novatos y hablamos de manera informal sobre estos temas.
HISTORIA
Este programa comenzó a partir de una conversación que mantuvimos @samostically y yo hace unos meses. La idea del show fue inicialmente suya y por eso tengo que reconocerle su brillantez. El programa que empezamos se llamaba HABLEMOS DE SEXO
El programa estaba pensado básicamente para que discutiéramos libremente sobre sexo, sin embargo, nos dimos cuenta de que divulgar un contenido tan explícito no era lo más adecuado para nosotros y por eso dejamos de hacerlo. El programa también carecía de audiencia después de 3 episodios, por lo que sabíamos que teníamos que volver a plantear una estrategia.
Yo y @khaleesii habíamos mantenido conversaciones al respecto, así que decidimos editarlo y así fue como se nos ocurrió esto.
Esperamos que la temporada sea un éxito y que os guste nuestro contenido.
Episodios anteriores
Puedes consultar los primeros episodios de nuestra edición inaugural:
¡¡¡Hablemos de sexo!!! Ep.1: Empezando
HABLEMOS DE SEXO Ep.2: Hablemos del abuso
HABLEMOS DE SEXO Ep. 3: Día de San Valentín
---
*¿Te gusta lo que acabas de ver?
Por favor Upvote, Comentario o Reblog para difundir la palabra.
Episodios de nuestra nueva edición:
Hablemos de sexo y algo. Ep1: Sexo y Religión
---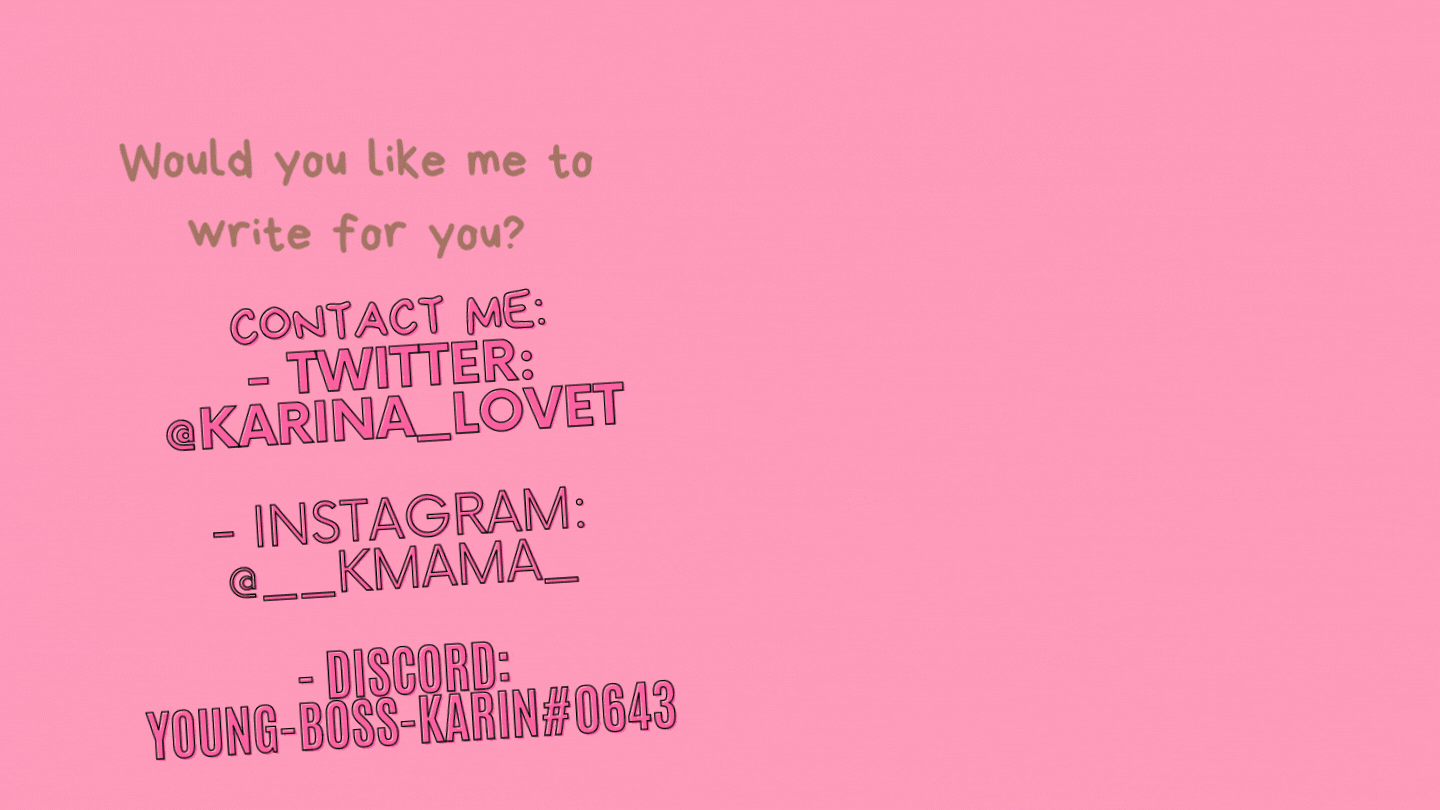 ---
Proud property of:


---
▶️ 3Speak
---
---