Let's have Lunch!
Hello Hive friends, I hope you are fine and in the best of health today. Has it been raining in your place recently?
Let's have lunch! thought it is afternoon already right now.
The feed mill manager bought a pack of tuna "panga" jaw in English but forgot to bring it to his house after many attempts. The meat was kept in my co-worker's bunk house a few meters away from our office so that it will not get spoiled. One day he decided give ti to us; well actually, he asked Thommy to paksiw/on-on ( cook in venigar) so that we will have viand the following day and here it is! Delicious!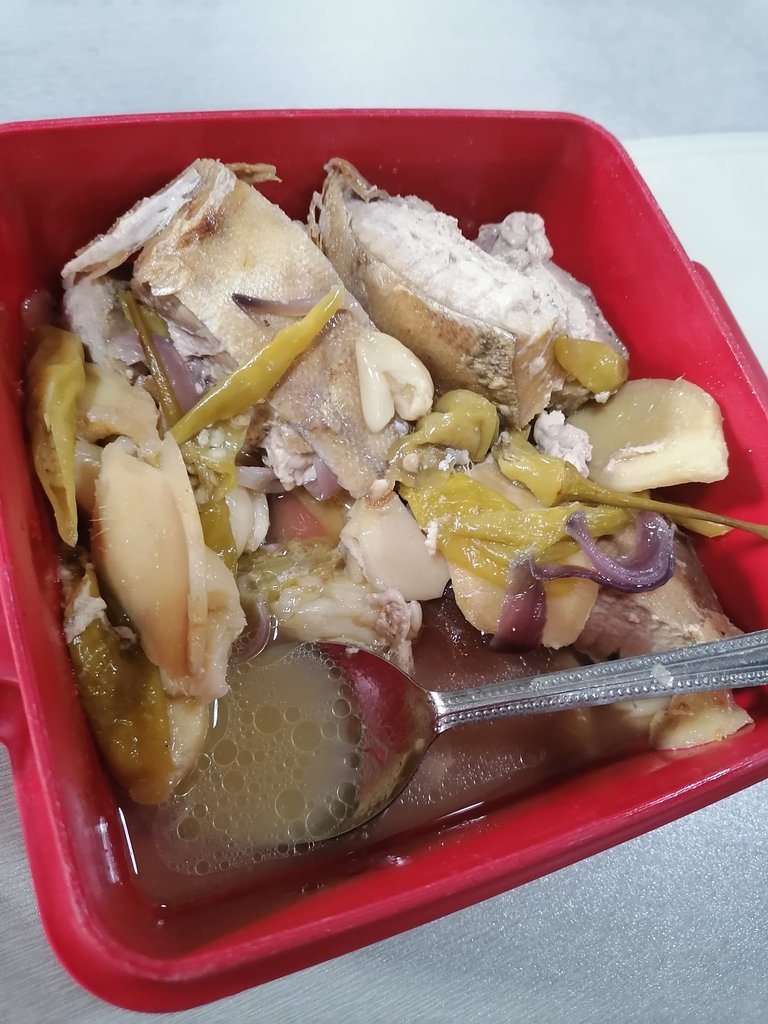 I don't eat paksiw much but this one is different; aside from the meat is Tuna, the cooking was great too, the flesh is not bland at all.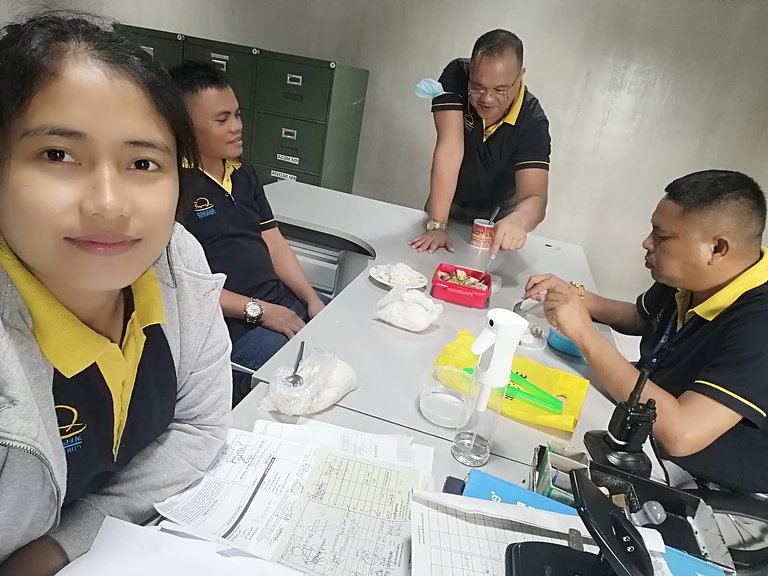 This is us, enjoying lunch. I did not notice I had filters on in my phone camera. My face here looks like it had been through sandpaper recently, it looks so soft. haha. That's the manager getting fish.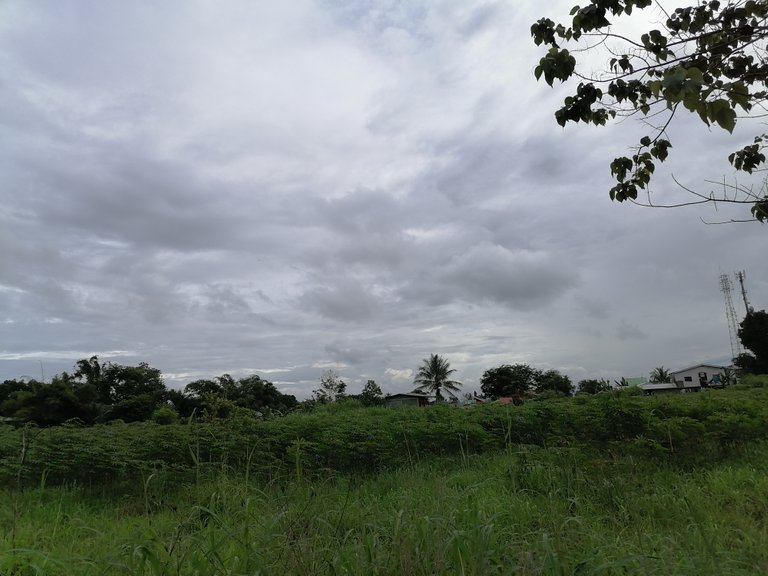 It was gloomy outside that day and the clouds are dark yet it still did not rain after a few hours.
Back on the road while going to work, The road is almost empty except for these dogs that my husband and I called gangsters. Well, it's good that they just lay beside the street chilling and not hurting any passerbys.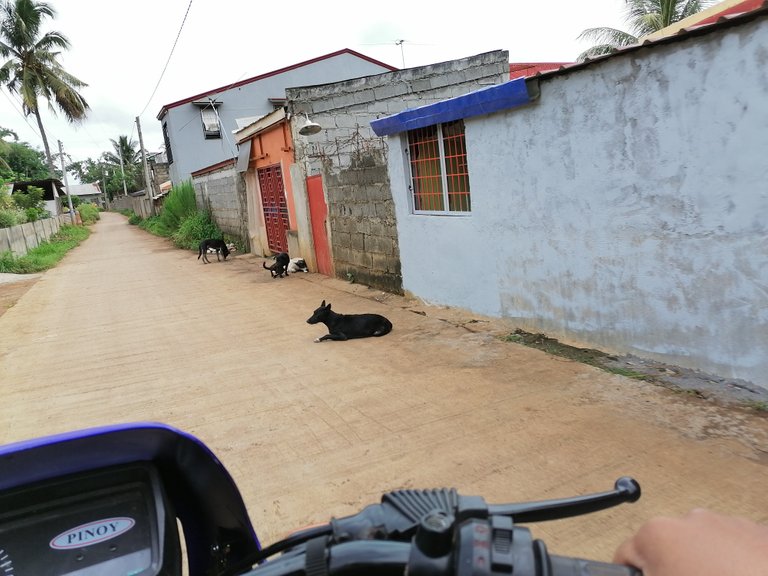 After a turn, this dwarf coconuts greeted us and it has lots of nuts in it. OD you see this view in your place too? I mean are there coconuts growing in your place?
For this tree, getting fruit is not a hassle at all.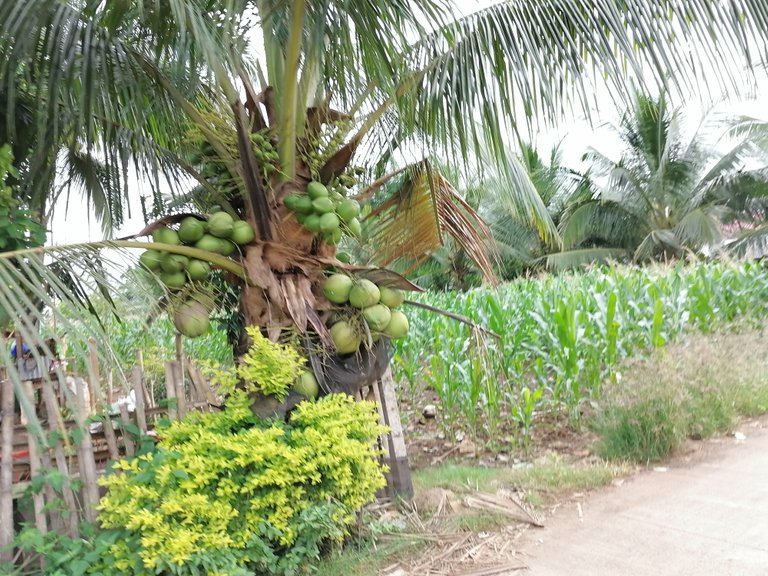 In the afternoon, these are the view from my favorite spot.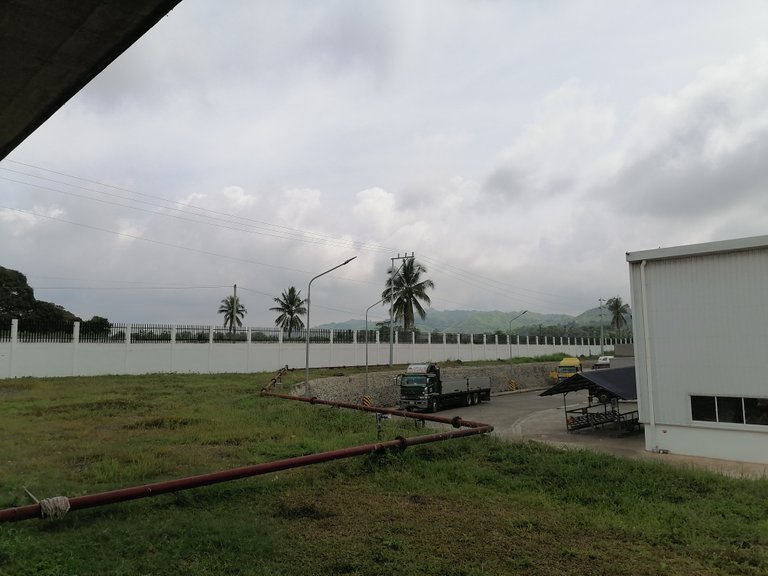 Trucks are waiting for fo their queue while up above, the mountain looks majestic.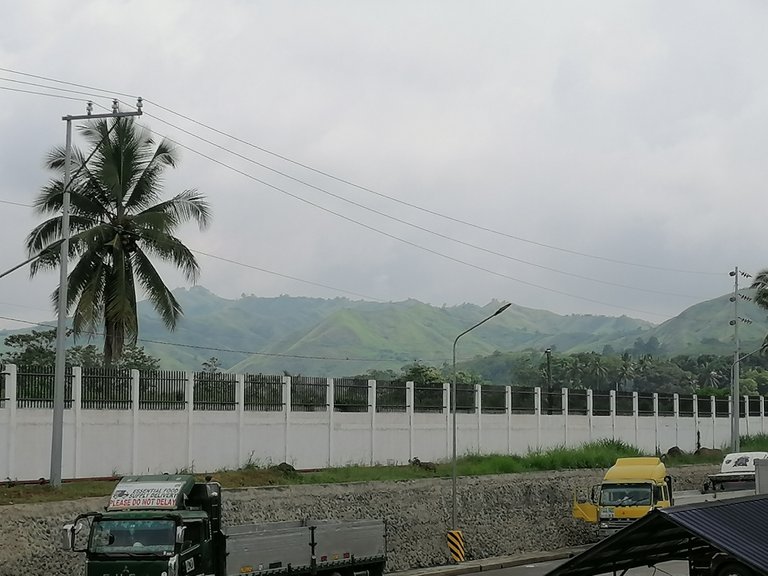 Now after a while, the wind direction changed and brought rain to our place.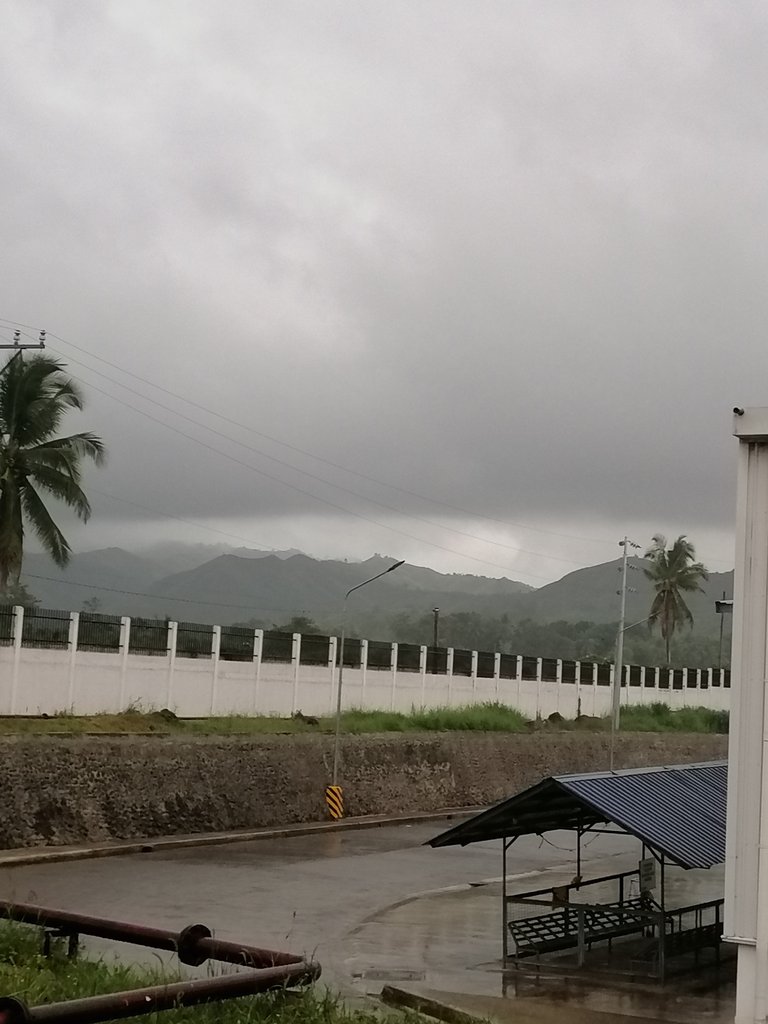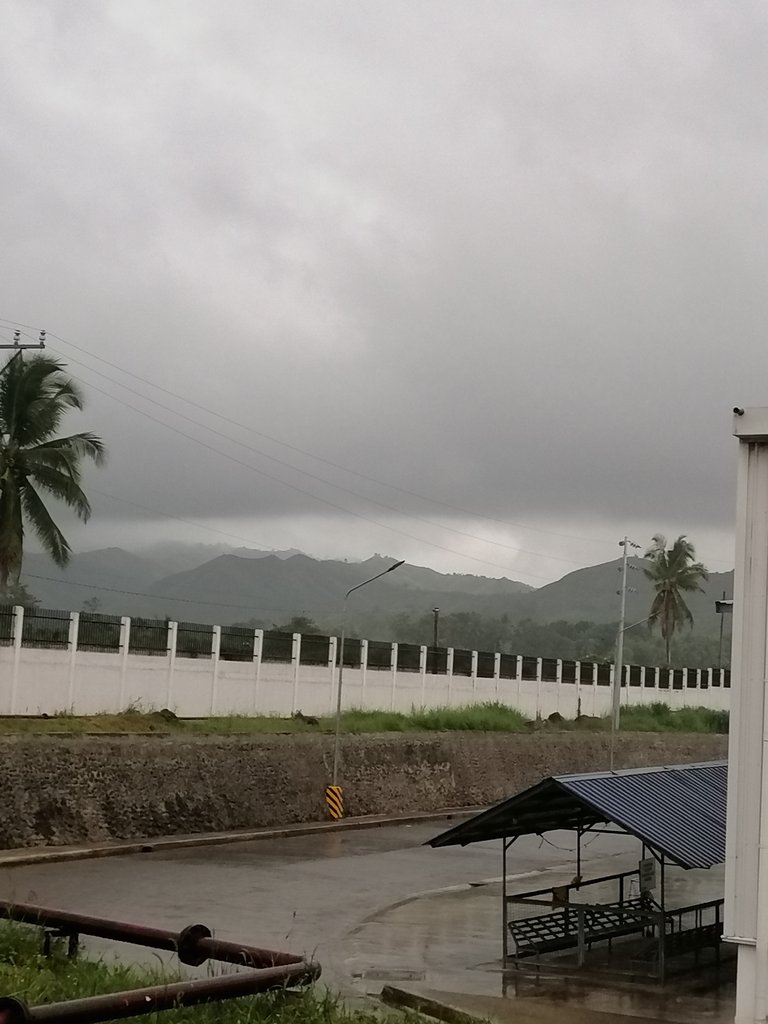 I zoomed in and found that there is a lot more in the mountain than I saw without the rain. there are a couple of folds hiding behind the greens.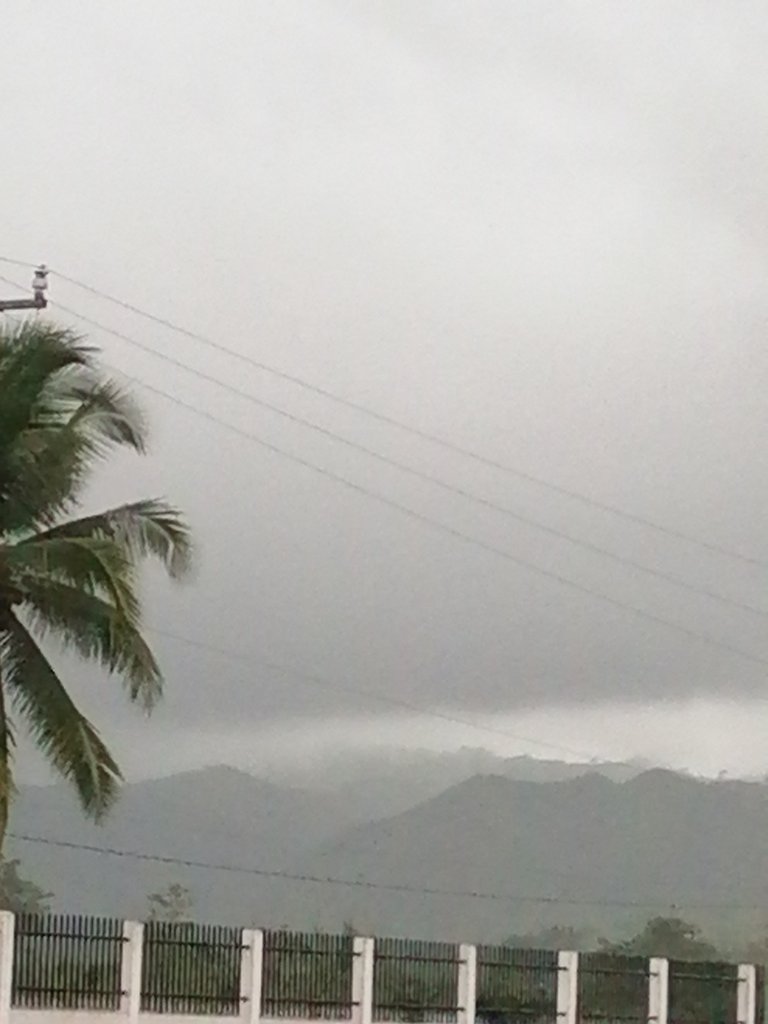 The rain was my favorite part of this day, it made the environment cooler and more wonderful.
As for my concussion, it's not every time that a fog can make things unseen, there are times that it makes things visible too!
I hope you like my share for today. keep safe and be blessed! Thank you for your time wit me.
---
---