[ESP-ENG] ¡Queso de Garbanzos! / Chickpea Cheese!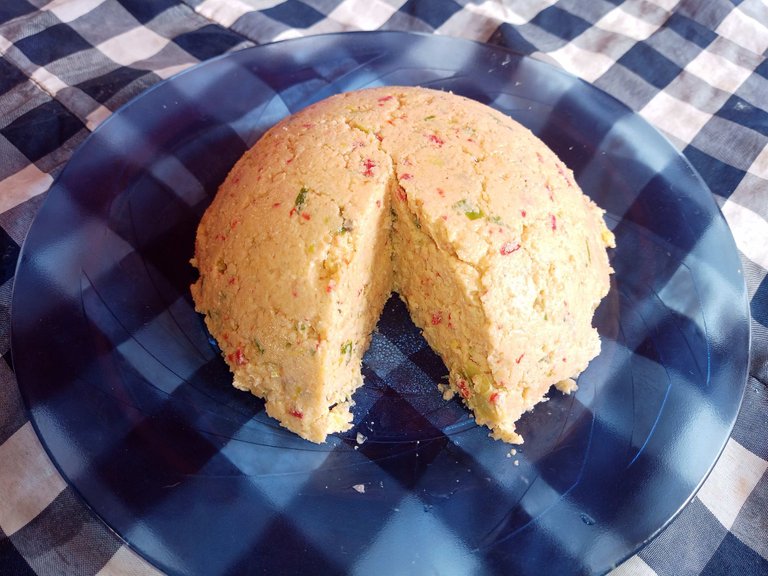 ---

---
¡Iniciamos una nueva semana amigos de
#PlantPowerVegan
!; y hoy les traigo una receta muy deliciosa y diferente con garbanzos y vegetales. Una excelente alternativa para los intolerantes a la lactosa y para los vegetarianos, aliñado, con especies, ajo, ají etc. Lo haces al gusto y su sabor es único. Espero les guste mi "Queso de Garbanzos". Recomendado al 100%
We start a new week friends of
#PlantPowerVegan
!; and today I bring you a very delicious and different recipe with chickpeas and vegetables. An excellent alternative for lactose intolerant and vegetarians, seasoned, with spices, garlic, chili, etc. You do it to taste and its flavor is unique. I hope you like my "Chickpea Cheese". 100% recommended
---
🍴¡GRACIAS POR SEGUIR MIS RECETAS! / THANK YOU FOR FOLLOWING MY RECIPES!🍴
---

---
Ingredientes / Ingredients: 🔪
---
- 1 taza de garbanzos, 1 cucharadita de sal, 1 pizca de pimienta. 1/2 pimentón rojo, 1 ramita de cebollin, 1/2 taza de agua, el jugo de 1/2 limón, 1 trocito de ajo porro.
- 1 cup chickpeas, 1 teaspoon salt, 1 pinch pepper. 1/2 red bell pepper, 1 sprig of chives, 1/2 cup of water, the juice of 1/2 lemon, 1 small piece of garlic joint.
---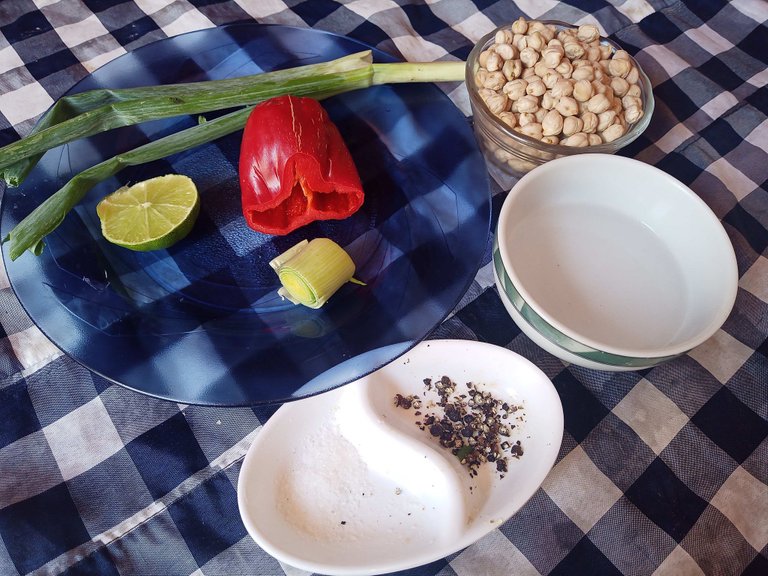 ---

---
Preparación / Preparation: 🍲
---
- Colocar en remojo los garbanzos con anterioridad por 12 horas hasta que dupliquen su tamaño.
- Soak the chickpeas in advance for 12 hours until they double their size.
---
---
- Colocar los garbanzos en el procesador de alimentos con el agua.
- Place the chickpeas in the food processor with the water.
---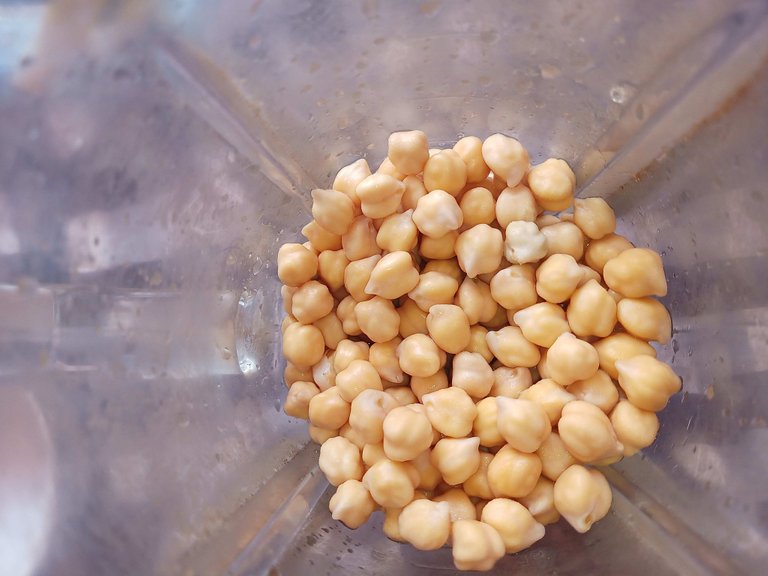 ---
- Procesar hasta quedar una mezcla suave.
- Process until smooth.
---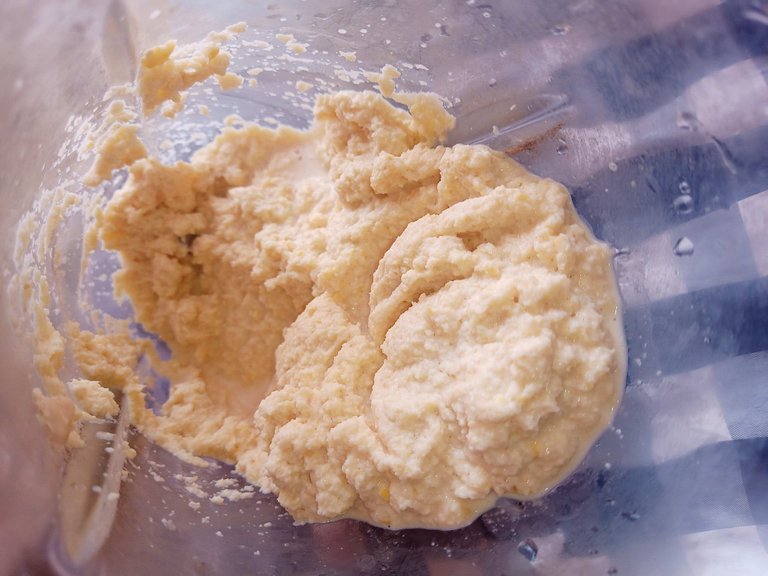 ---
- Agregar la pimienta.
- Add the pepper.
---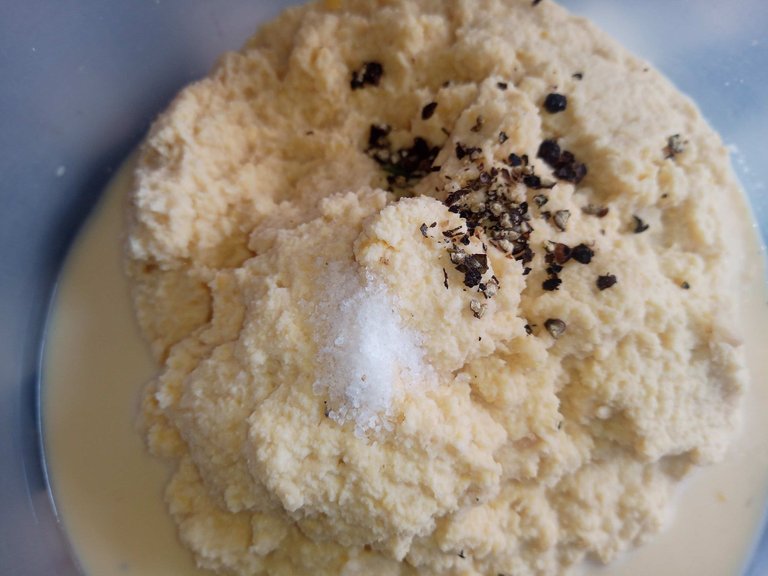 ---
- Añadir el jugo de limón.
- Add lemon juice.
---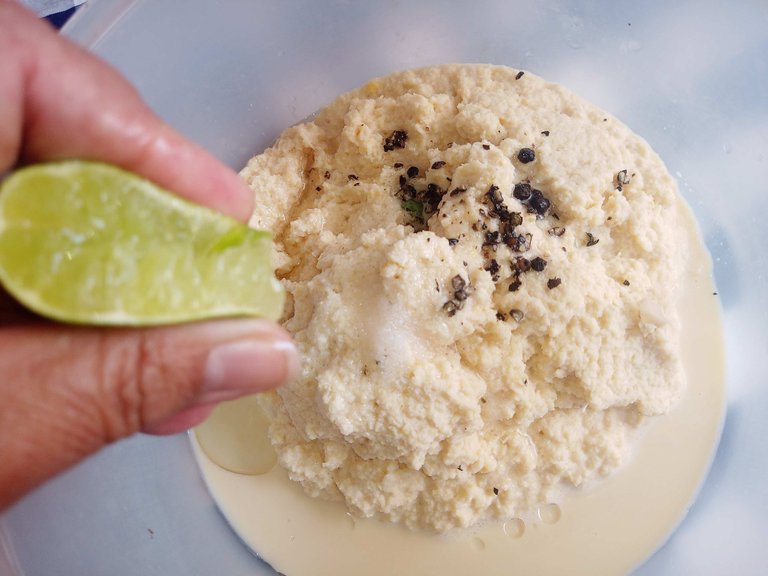 ---
- Incorporar el aceite.
- Add the oil.
---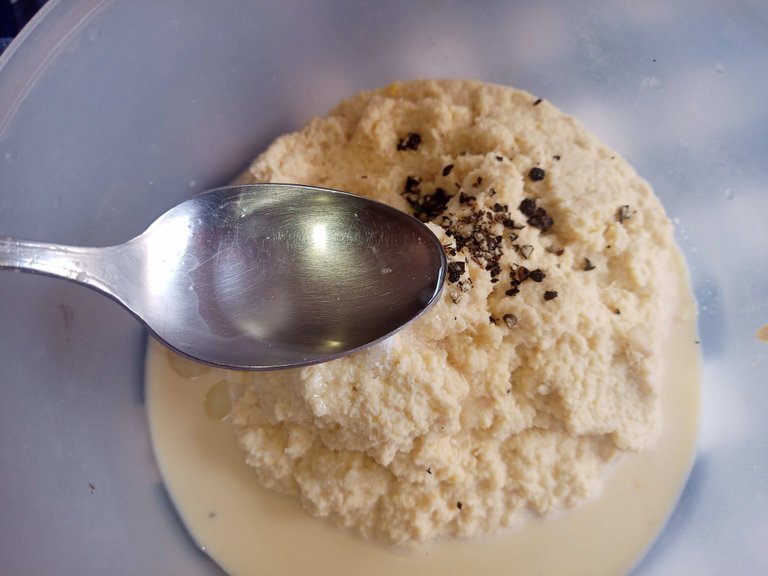 ---
- Picar los aliños.
- Chop the dressings.
---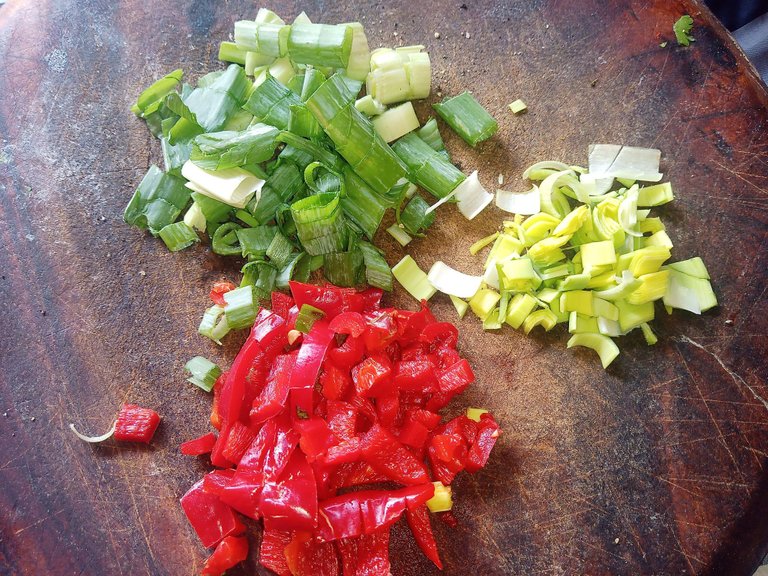 ---
- Añadir los aliños a la mezcla y procesar.
- Add the dressings to the mixture and process.
---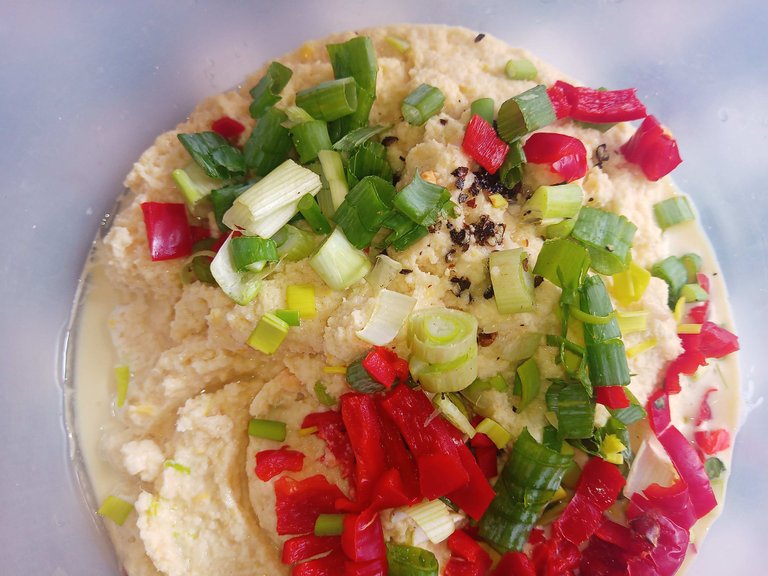 ---
- Colocar la mezcla en una olla y llevar al fuego por 5 minutos, removiendo para que no se queme.
- Place the mixture in a pot and bring to the heat for 5 minutes, stirring so that it does not burn.
---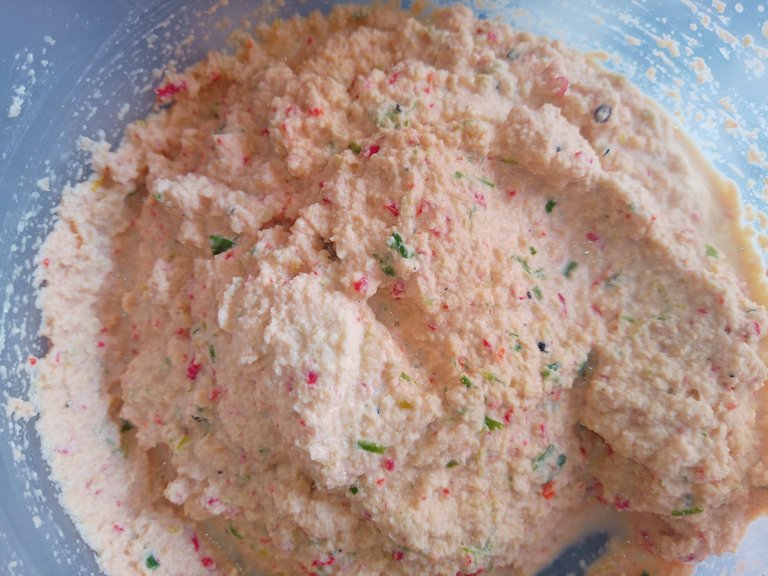 ---
- Verter la mezcla en un molde ligeramente engrasado.
- Pour the mixture into a lightly greased pan.
---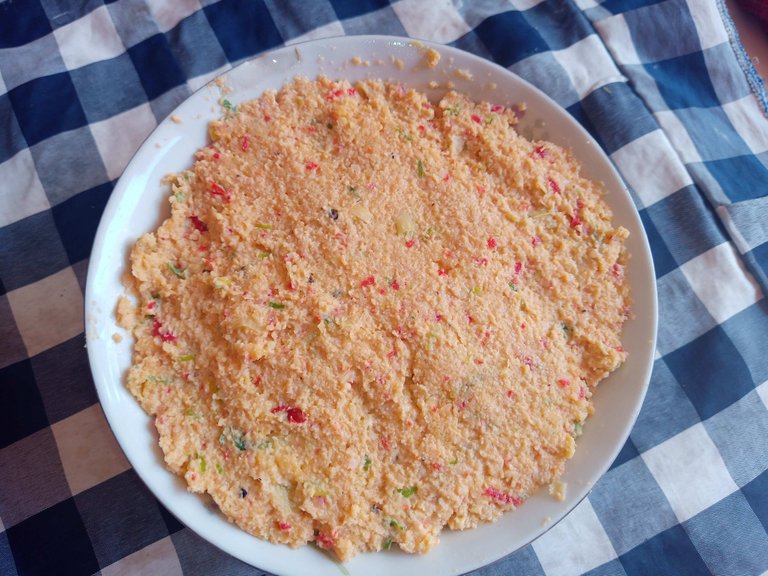 ---
- Refrigerar por 6 horas para que compacte, tapado con papel plástico o de aluminio. Retiramos y desmoldamos en otro plato y ¡LISTO! A COMER SABROSO!.
- Refrigerate for 6 hours to compact, covered with plastic or aluminum foil. Remove and unmold on another plate and READY! EAT TASTY!.
---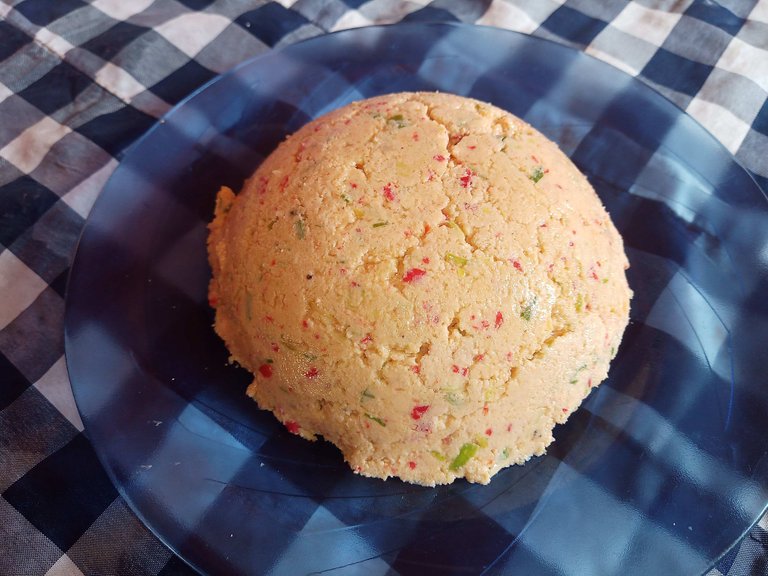 ---

---
🍴¡Combina con todo, Acompañé con Arepas de Maíz!🍴
---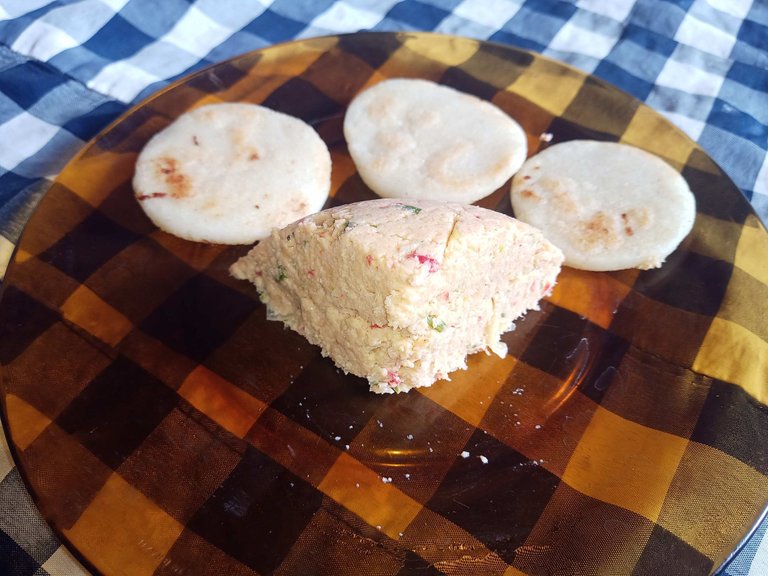 ---
Combine with everything, Accompany with Corn Arepas!🍴
---

---
Otras de mis publicaciones/Other of my publications
---
---

---
Las fotos son de mi propiedad tomadas con mi celular Blu Smartphones G60
The photos are my property taken with my Blu G60 Smartphones cell phone
CONTENIDO 100% ORIGINAL
100% ORIGINAL CONTENT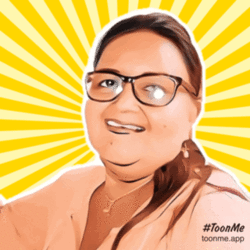 Los gif fueron creados por el programa ToonMe.app y EzGifMaker
The gifs were created by the ToonMe.app program and EzGifMaker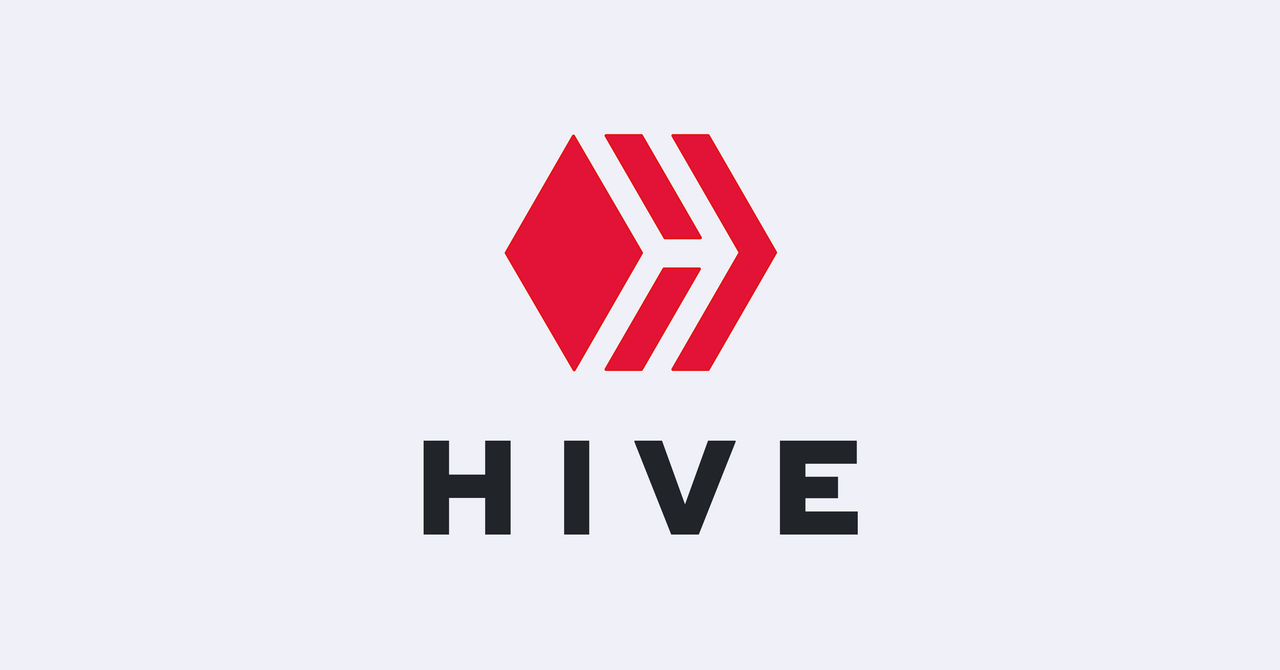 ---
---