Location, Location Location ! Real Estate & Crypto Episode 1
In this ongoing series I would like to explore the similarities and differences in Real Estate and Cryptocurrency and how we can learn from both to better identify profitable opportunities and reduce risk.
I sold Real Estate for a little over 15 Years and have had many experiences that I can use and apply to my Cryptocurrency transactions. I hope to discuss specific deals in future posts for this series. I am retired but if you want to get into Real Estate I can highly recommend @gualteramarelo . He is a really sharp businessman and knows the Real Estate field. I can remember when I was as enthusiastic about Real Estate as he is now. It's a very exciting sector and so is Cryptocurrency.
And now to the 1st Episode of this series.
The #1 phrase in Real Estate is "Location, Location, Location"
*Image from Google
What does this popular phrase actually mean?
The same Real Property will be worth more in 1 location and less in another location.
This is simple enough but you must not make any assumptions.
For instance, which is a better location for maximum worth? :
A very busy intersection
A quiet Cul De Sac in a safe quiet family neighborhood
The correct answer is, it depends.
What type of property class is the Real Property?
For instance, is the Real Property Commercial or Residential?
If it's a Commercial Retail Business, most likely you will want to be located on the busy, high pass high pause intersection to maximize exposure to potential customers. If it's Residential Single Family Detached Property you will most likely want the Cul De Sac in the safe neighborhood. Both locations will help these specific property types maximize their value both now and in the future for potential buyers when the time comes to sell.
I mentioned there are different types of Real Property including but not limited to Commercial Properties, Residential Single Family Detached Homes, Multi Housing / Apartments, Condominiums, Townhomes, Mobile Homes (not RV's, think Trailor Parks), Co-op's "Cooperative Ownerships", Timeshares (don't do it haha), Industrial, Special Use, Raw Land, and theres even Cemetery Plots !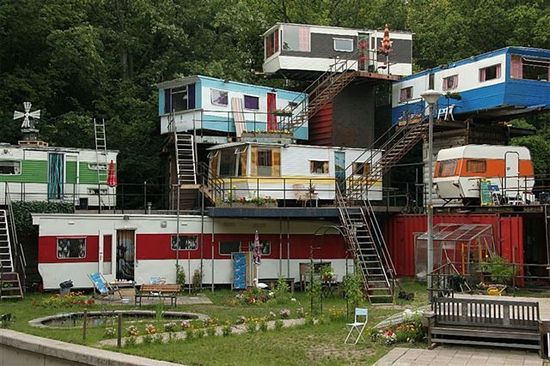 *Image from Pintrest
Each of these has a different use case and a different type of buyer. Some more exotic than others.
The same can be said for the different types of Cryptocurrencies. Some are stable coins, others are gas and/or protocols, layer 2 solutions, tipping tokens, social tokens, governance tokens, some are stores of value and others are meme coins, and yet others are flat out rug pulls... think swampland in Florida.
When it comes to Real Estate the location is static with maybe a very few exceptions. If you have a mobile home that sits on a slab and you decide you want to move it to another plot, otherwise once the structure is built it remains in place.
Location takes on another meaning when it comes to Cryptocurrency, and this is where we will see one of the differences.
For lack of a better term Cryptocurrency exists in another dimension when compared to Real Estate.
Although moving Cryptocurrency may cost us painful fees, as compared to Real Estate, it is quite mobile. And although most Cryptocurrencies have a specific use case , they are often used for multiple uses not meant for the specified Token. Stores of value are used for trading, arbitrage, speculation and swaps etc. We can explore this in another Episode.
So, Cryptocurrency is fairly mobile as compared to Real Estate. But what do we mean by Location when it comes to Cryptocurrency?
Where did you buy it?
With Real Estate you can either go through a Broker or go directly to the seller. There's another option where you can buy directly from the Bank or Courthouse in the case of Auctions or Sheriffs Sale
With Crypto you can go through a Centralized Exchange, A decentralized Exchange, You can purchase directly through a seller as well like in Real Estate (Known as Over The Counter "OTC") and yes, you can also purchase at Auctions as well through seizure sales etc.!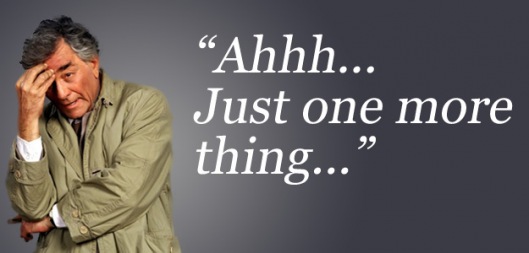 *Image from google
You don't have to actually buy Cryptocurrency. Just make an account on HIVE, make some posts and interact with the community, power up, rinse and repeat and you can build a nice stack with zero investment except sheer effort.
"Investing" in cryptocurrency this way could be the smartest move any investor ever made. The Return on Investment on Zero invested is Infinite!
Now that you have decided on what type of Crypto to purchase and the Location of where to acquire, you need to think about what Location to keep your Cryptocurrency at.
You can store it in Cold Storage in something like a Trezor Wallet, you can leave it on a Centralized exchange (not recommended), you can store it on a decentralized wallet like Metamask (also not recommended for long term), you can stake it and earn Yield on centralized apps like Celsius or Crypto.com , you can stake or farm on Defi Exchanges, you can delegate it, you can lease it, you can put it up as collateral, or you can burn it haha.
As I said, Cryptocurrency is like another dimension and Location also becomes a Function. So depending on where you store your Cryptocurrency "Location" , the same Cryptocurrency will be worth more or less. Choose your Location wisely and weigh your risks.
I'm going to end here.
I chose to compare Real Estate to Cryptocurrency because it's my life experience and I see many parallels and differences between them but at the same time I can use my experience in Real Estate and use them to be successful in my Cryptocurrency transactions.
What is your life experience and how can you use those experience both good and bad to help you in your Cryptocurrency journey?
Wishing everyone much success on their journey!
Posted Using LeoFinance Beta
---
---