Mis inicios - 4ta parte y última- Las calles de nueva York/My beginnings - 4th and last part - the streets of new york
Las calles de nueva York/the streets of new york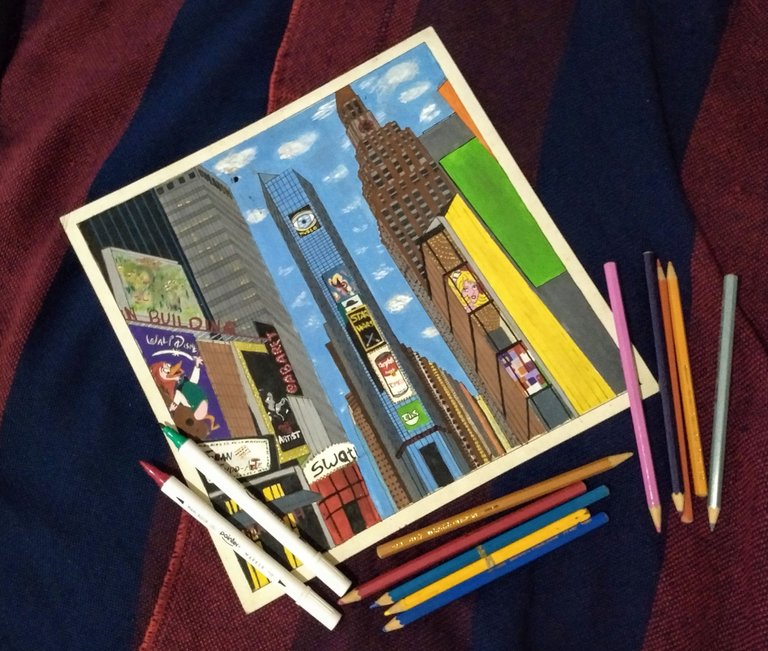 Buenos días hivers un gusto seguir con ustedes y terminar esta serie de post que estaba mostrándoles. Les traigo mi último cuadro a pintura al frío, como los últimos 3 este es una serie de cuadros que realice en la universidad para la clase de historia del arte, teníamos que evocar las distintas etapas del arte a lo largo de la historia, este cuadro en particular reúne los distintos movimientos que esperimentamos desde comienzos del siglo XX hasta la actualidad.
Para poder unir todos esos movimientos en un cuadro 50x50 implemente representar las calles del bulevar de teatros en nueva York, representando el cine las artes plásticas desde Monet a Andy Warhol, el cine en blanco y negro hasta la animación, espero que logren disfrutarlo y descubrir cuáles fueron los detalles que tiene en su interior.
Good morning hivers, a pleasure to continue with you and finish this series of posts that I was showing you.  I bring you my last cold painting painting, like the last 3 this is a series of paintings that I made at the university for the art history class, we had to evoke the different stages of art throughout history, this painting in particular, it brings together the different movements that we experience from the beginning of the 20th century to the present.

 In order to unite all these movements in a 50x50 frame, I have represented the streets of the boulevard of theaters in New York, representing the cinema, the plastic arts from Monet to Andy Warhol, black and white cinema to animation, I hope you can enjoy it and discover what were the details inside.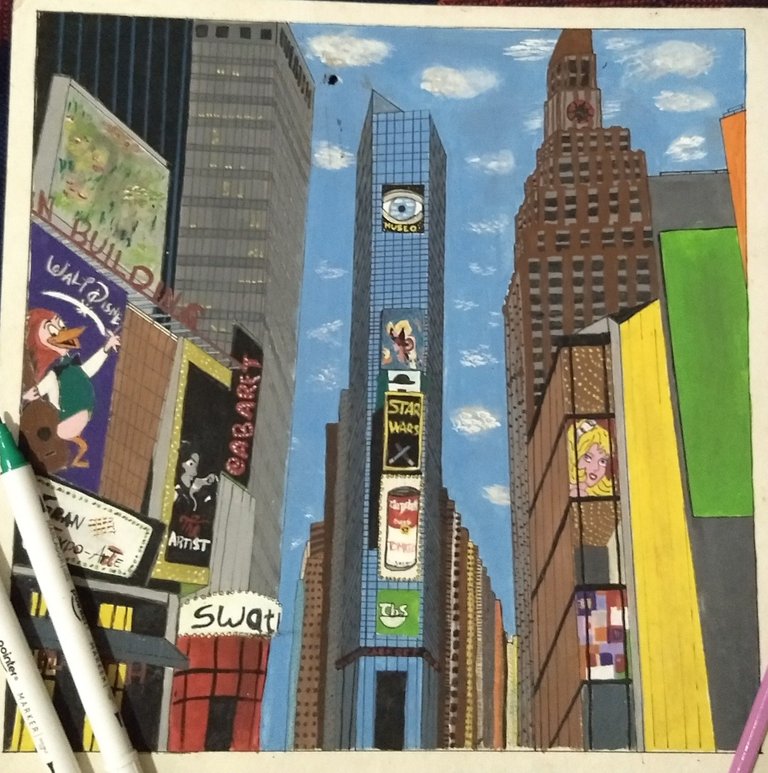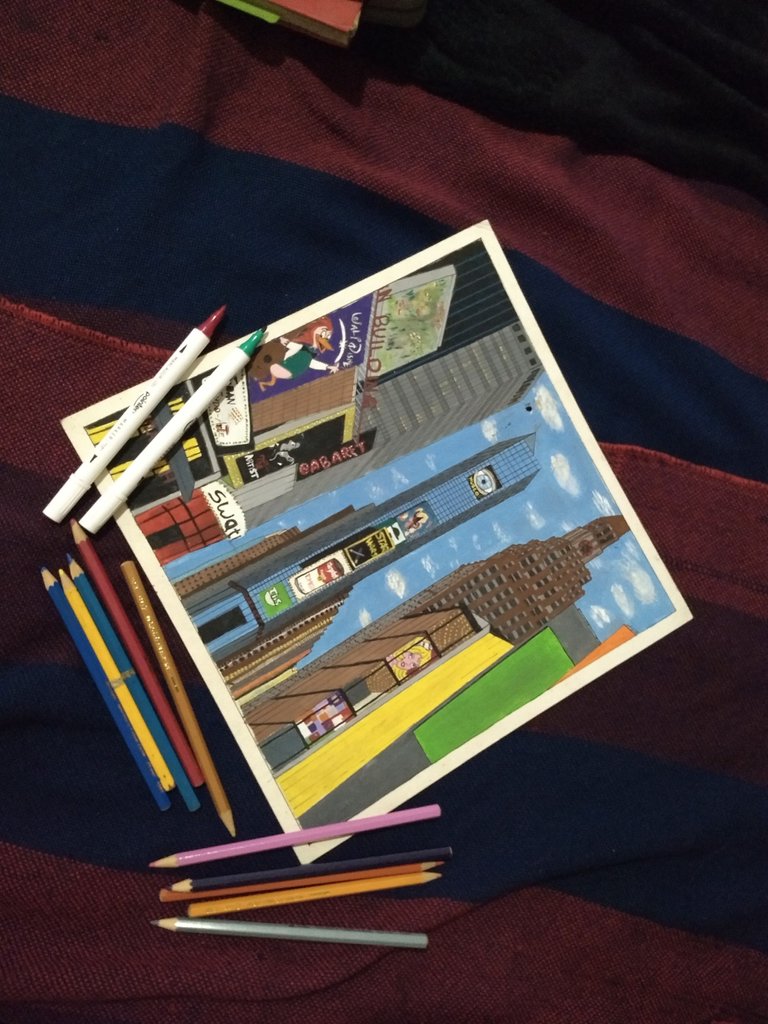 ---
❤️🏘❤️🏘❤️
---
---

Para ver algunos de mis viejos trabajos/To see some of my old work: 👇👇👇
---
---