Desde muy temprano Celebrando || Early in the morning Celebrating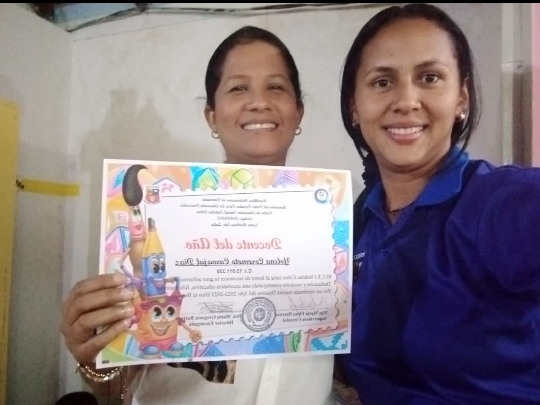 Buenas tardes estimados amigos, que satisfacción tan grande nos causa el poder compartir gratos momentos con las personas que estimamos, respetamos y queremos, ayer desde muy tempranito tuvimos un pequeño compartir en la escuela donde trabajo, nuestra directora nos obsequio ese grande detalle de cariño con motivo de celebrar el día el maestro el cual fue el 09 de enero en nuestra querida Venezuela pero, por diferentes motivos no se había podido hacer.
Good afternoon dear friends, what a great satisfaction to be able to share pleasant moments with the people we esteem, respect and love, yesterday from very early in the morning we had a small sharing in the school where I work, our director gave us this great detail of affection to celebrate the teacher's day which was on January 9 in our beloved Venezuela but for various reasons had not been able to do.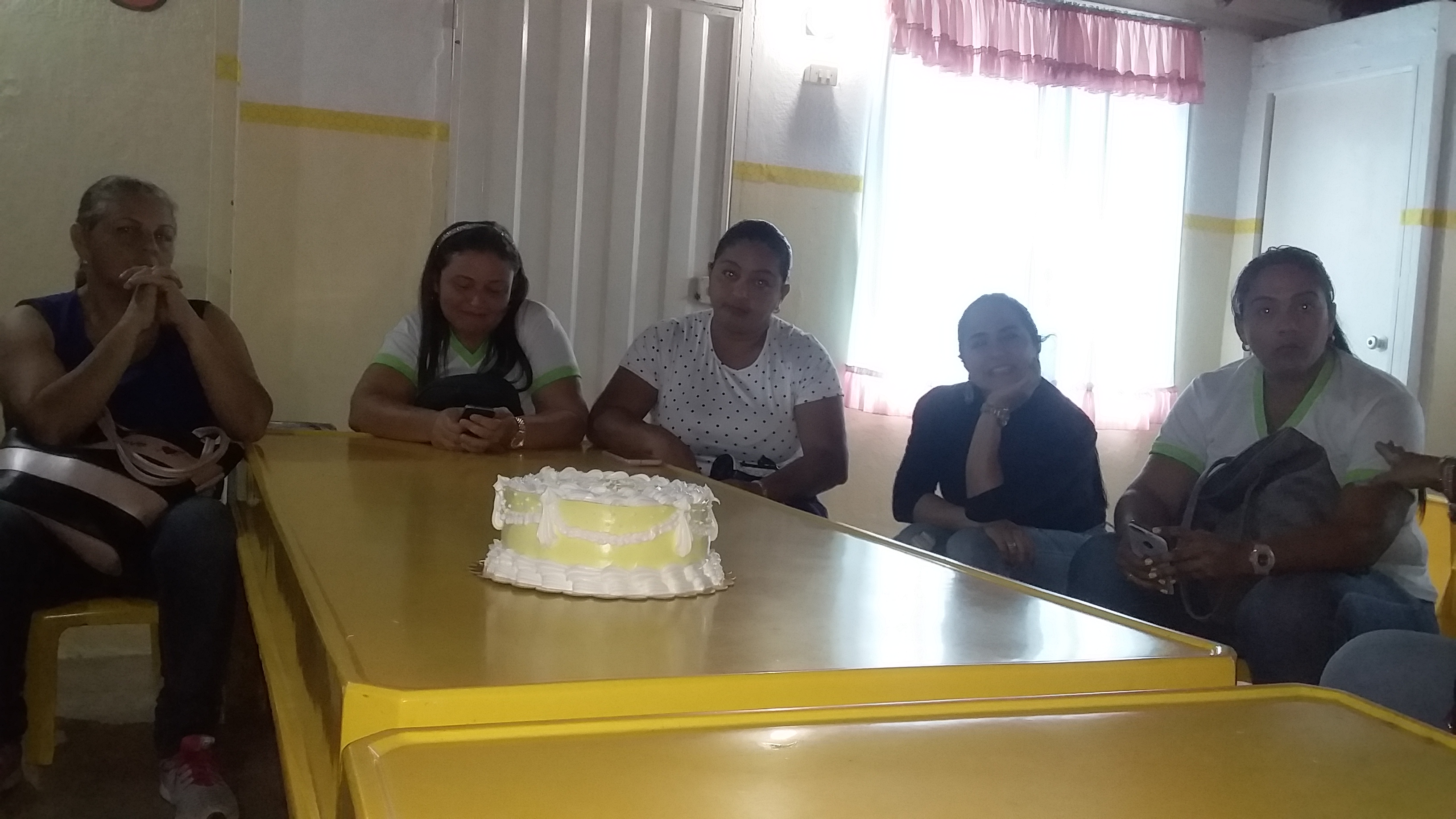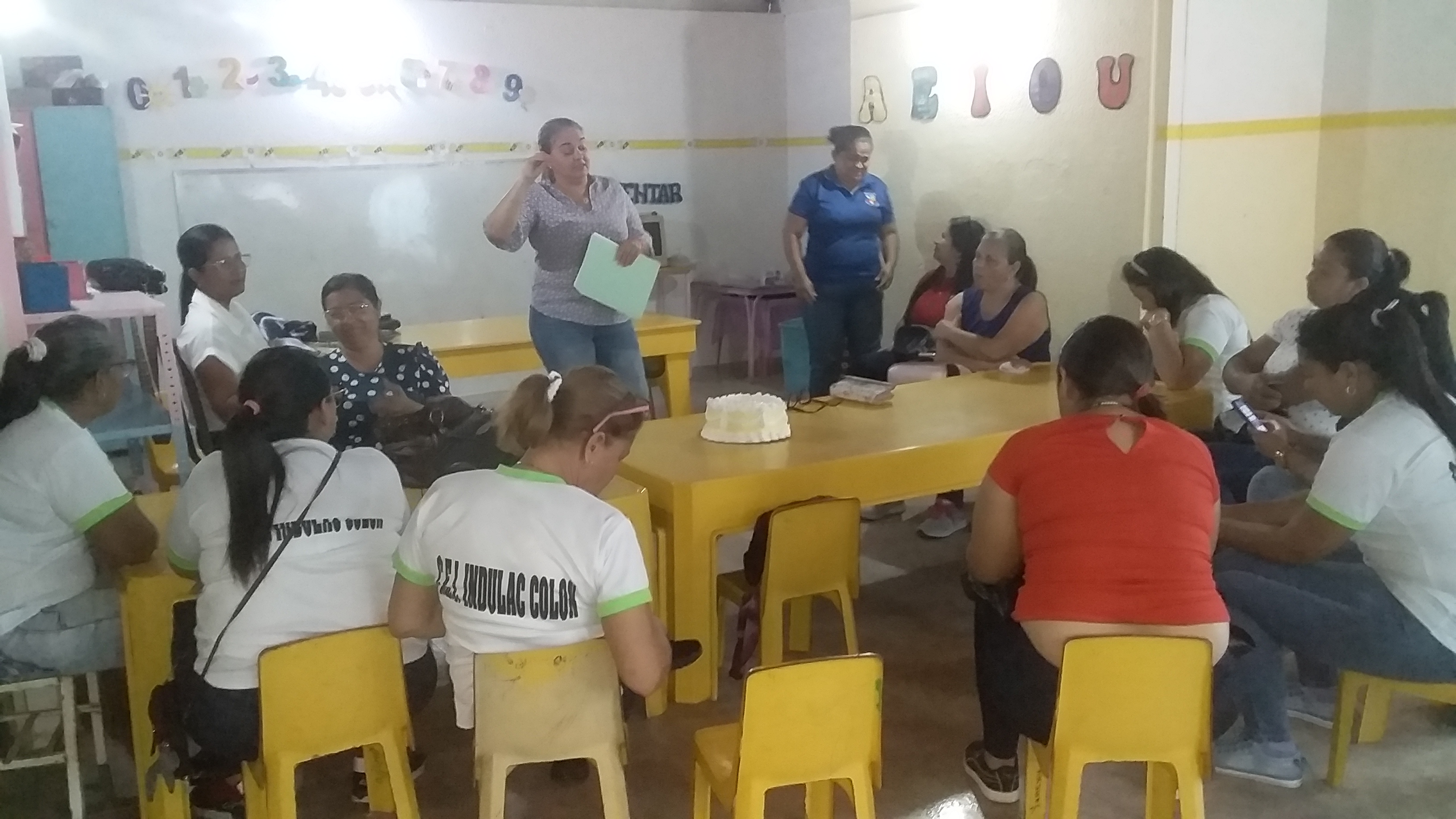 En el compartir estuvo presente una hermosa torta elaborada por nuestra anfitriona, osea nuestra directora también contamos con unos ricos pastelitos como desayuno y por supuesto no podían faltar los refrescos je je...
In the sharing was present a beautiful cake made by our hostess, ie our director also had some delicious pastries for breakfast and of course could not miss the soft drinks heh heh ....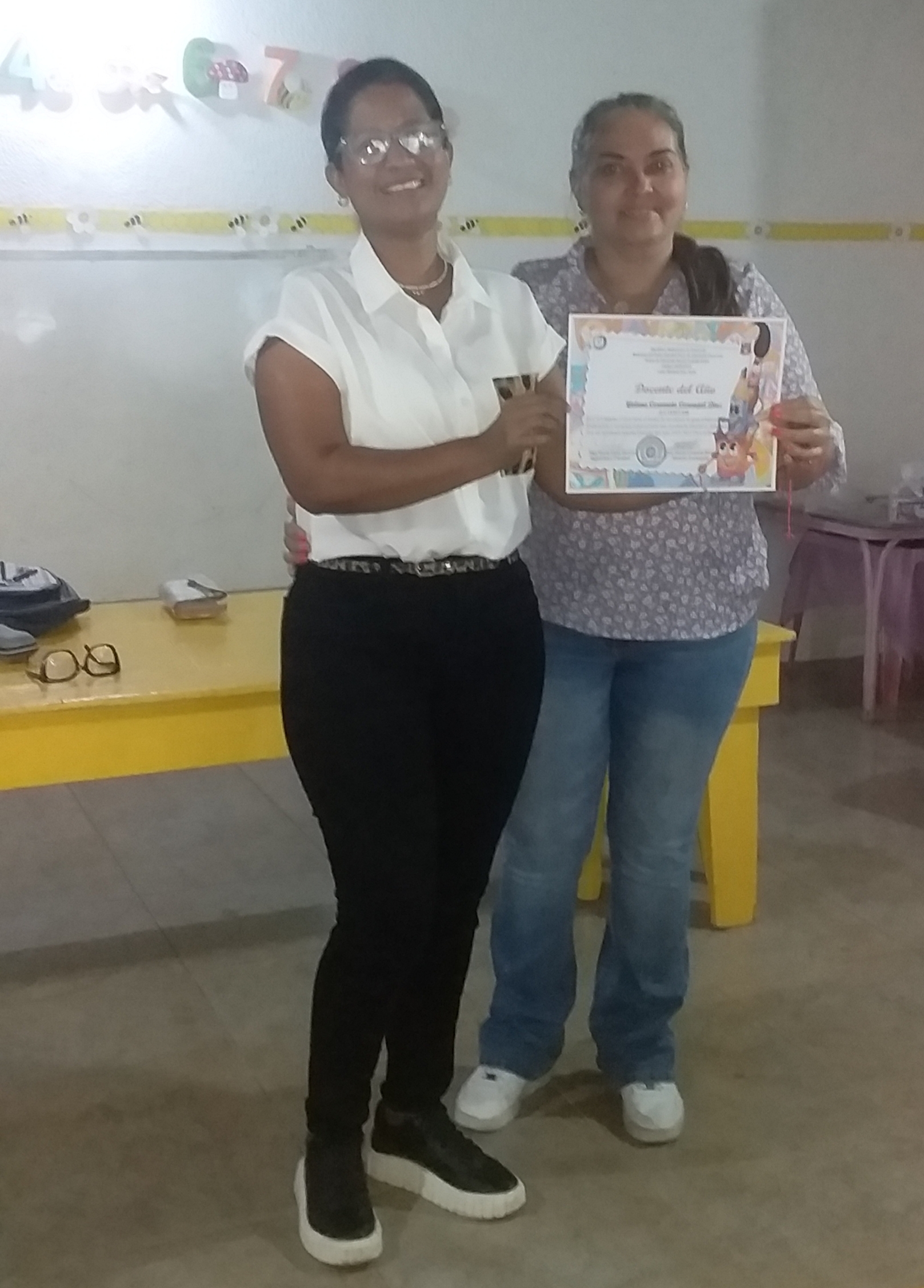 Gregoria nuestra jefa aprovecho el momento para hacerle entrega del certificado a nuestra maestra del año puesto, que cada año se elegí a una maestra para todas nosotras ha sido muy grato que este año le haya tocado a nuestra querida Colega Yolena quien es un ejemplo de maestra a seguir, es una maestra muy dada y comprometida con cada uno de esos niños que llegan a su salita de trabajo, muy dulce y humanista.
Gregoria, our boss, took advantage of the moment to present the certificate to our teacher of the year, since every year a teacher is chosen for all of us, it was very gratifying that this year it was our dear colleague Yolena who is an example of a teacher to follow, she is a very dedicated teacher and committed to each of the children who come to her workroom, very sweet and humanistic.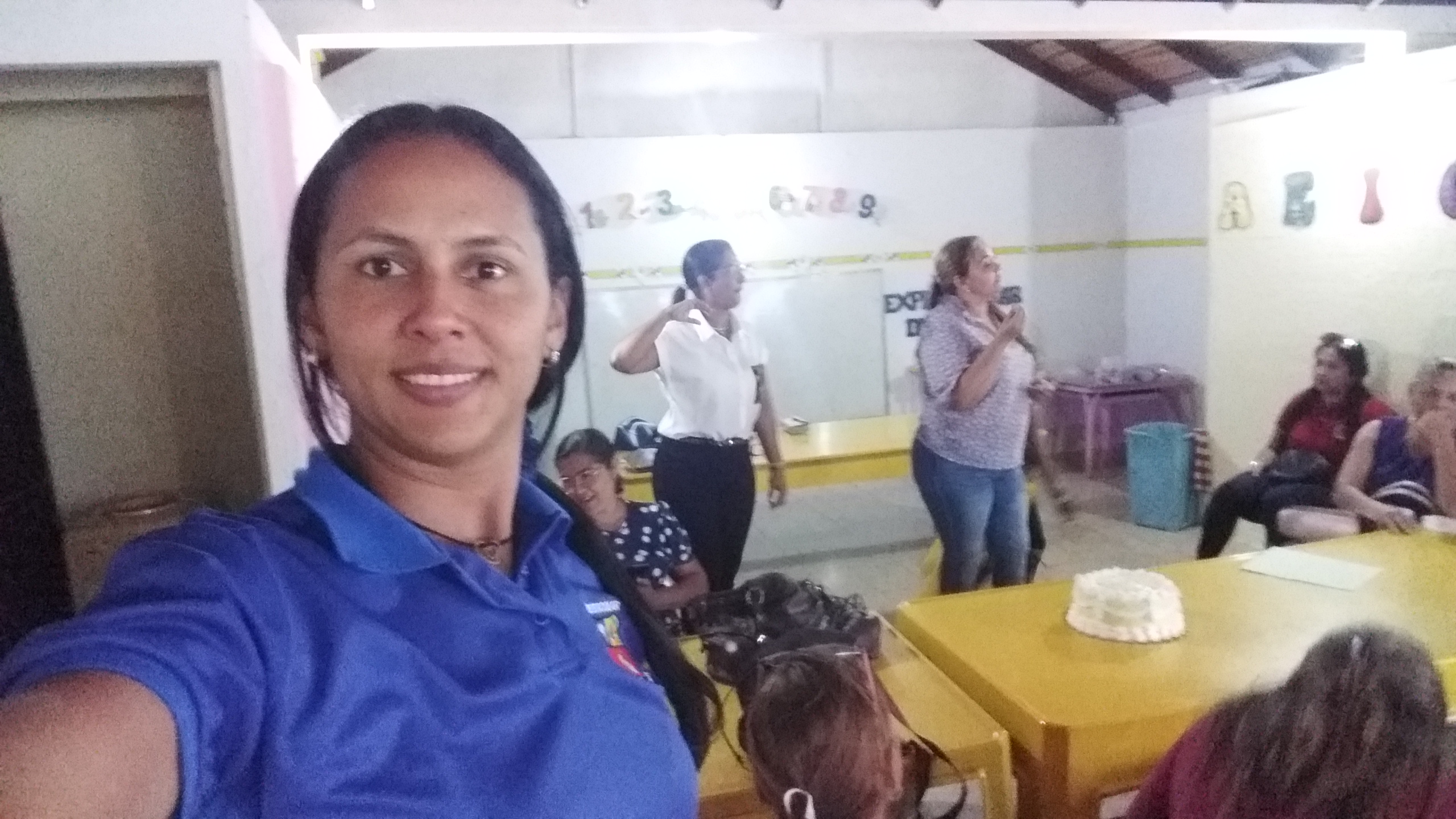 Luego la directora nos regalo unas lindas palabras motivandonos a seguir adelante y a no abandonar a nuestros niños y nuestro trabajo debido a las diferentes injusticias que se estan presentando con nuestros salarios y no solo en el gremio Docente sino con todos los salarios del país con los cuales solo podemos comprar un kilo de queso, Dios es grande y solo el nos podrá auxiliar de esta enorme crisis salarial.
Then the director gave us some nice words motivating us to move forward and not to abandon our children and our work due to the various injustices that are occurring with our salaries and not only in the teachers' union but with all the salaries of the country with which we can only buy a kilo of cheese, God is great and only he can help us from this huge salary crisis.
Feliz día, Dios les bendiga!
Happy day, God bless you!
Observación: La imagen usada es de mí autoría, tomada con la cámara de mí teléfono celular Samsung J2Pro.
Remark: The image used is of my authorship, taken with the camera of my Samsung J2Pro cell phone.
---
---