Tarjeta de cumpleaños e Ilustración para mi amiga @hildajtua | Birthday Card and Illustration for my friend
¡Saludos! el día de hoy quiero mostrar una ilustración y Tarjeta de cumpleaños muy especial, pues está dedicada a una de mis más queridas amigas @hildajtua, en principio en la universidad no fui alguien muy social, pero ella era todo lo contrario cuando al fin me hice su amiga de inmediato me hizo parte de su grupo, su personalidad es muy alegre es una persona muy sonriente y eso de admirar, también es una de las personas más inteligentes que conozco (Fuerte e inteligente jajajaj tú lo entiendes)
Greetings! today I want to show a very special illustration and birthday card, because it is dedicated to one of my dearest friends @hildajtua, at first in college I was not someone very social, but she was the opposite when I finally became her friend immediately made me part of her group, her personality is very cheerful is a very smiling person and that to admire, she is also one of the most intelligent people I know (Strong and intelligent hahahahaha you understand).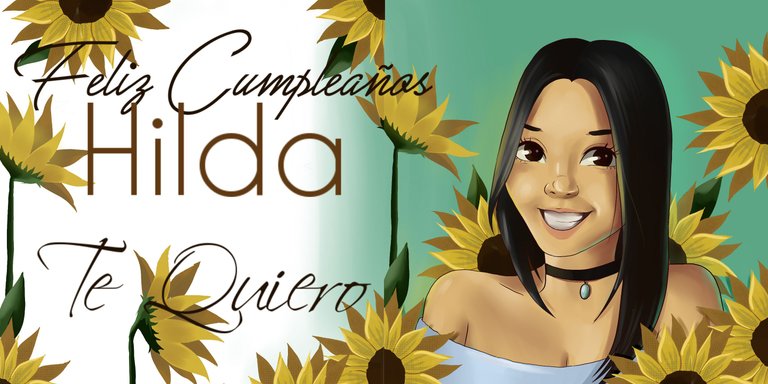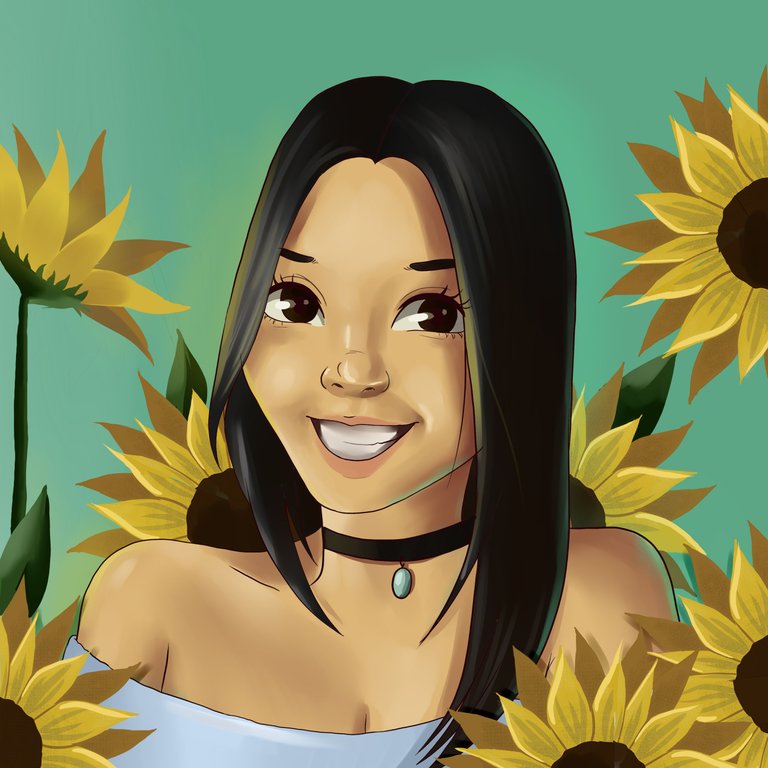 Para realizar esta tarjeta lo primero que hice fue bocetar un retrato a mi estilo de mi amiga, esto a partir de una fotografía de ella, como les dije siempre está muy sonriente y esta ilustración lo demuestra muy bien.
To make this card the first thing I did was to sketch a portrait in my style of my friend, this from a photograph of her, as I said she is always very smiling and this illustration shows it very well.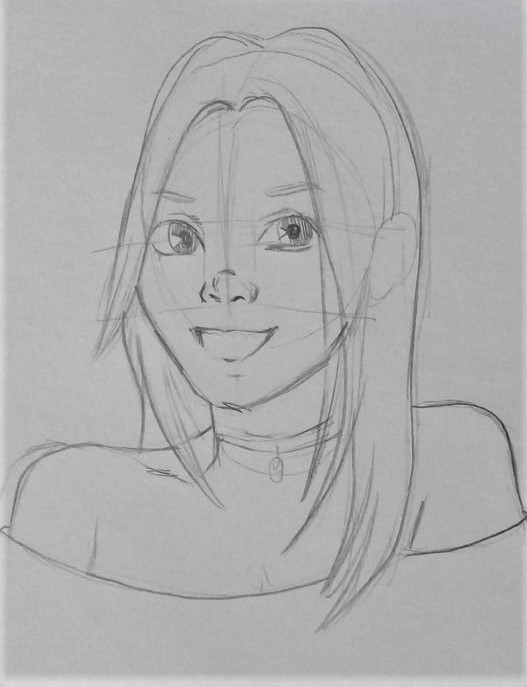 Seguidamente procedí a redibujar con medios digitales este primer boceto, para ello he empleado el programa Paint Toll SAI
I then proceeded to redraw this first sketch with digital means, using the Paint Toll SAI program.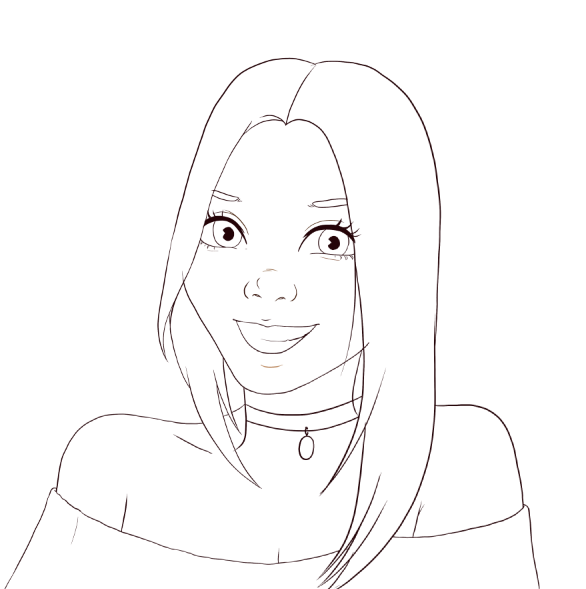 Luego procedí a colorar los tonos bases de la ilustración, para ello he tomado como referencia los colores presentes en la fotografía de referencia, modificando un poco la luz y saturación del mismo.
Then I proceeded to color the base tones of the illustration, for this I have taken as reference the colors present in the reference photograph, modifying a little the light and saturation of the same.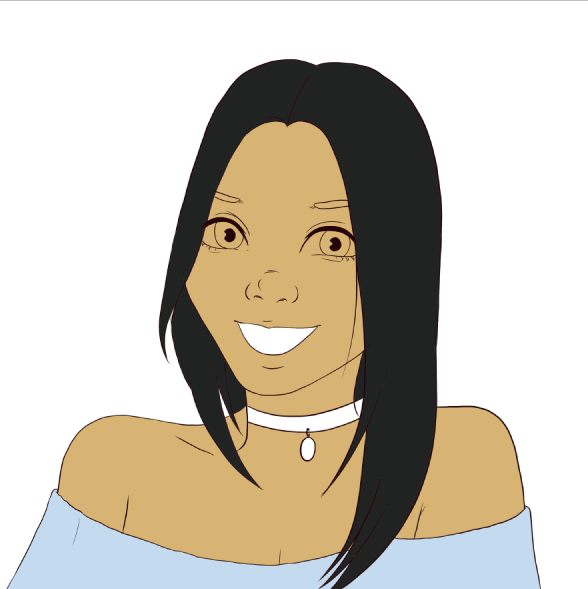 Luego procedí a añadir los demás tonos de la piel y el cabello, para ello, mezcle un poco el color con lagunas tonalidades rojizas y violetas para obtener el color de las áreas más oscuras, para las áreas de luz, solo he tomado un tono más alto que el tono base y para los brillos un tono con un poco de amarillo.
Then I proceeded to add the other tones of the skin and hair, for this, I mixed a little color with some reddish and violet tones to get the color of the darker areas, for the light areas, I have only taken a tone higher than the base tone and for the shines a tone with a little yellow.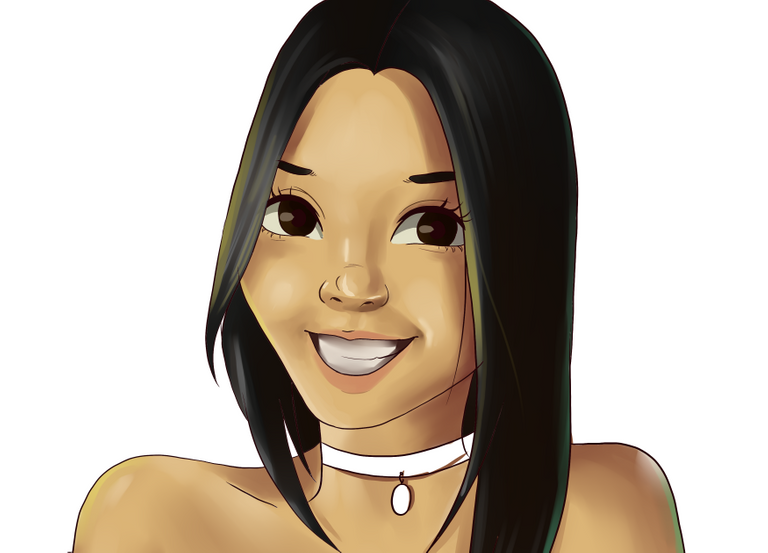 También en algunas áreas he colocado un color reflejo en un tono turquesa, tomando en cuenta el color de fondo que pretendía colocarle.
Also in some areas I have placed a reflection color in a turquoise tone, taking into account the background color that I intended to place.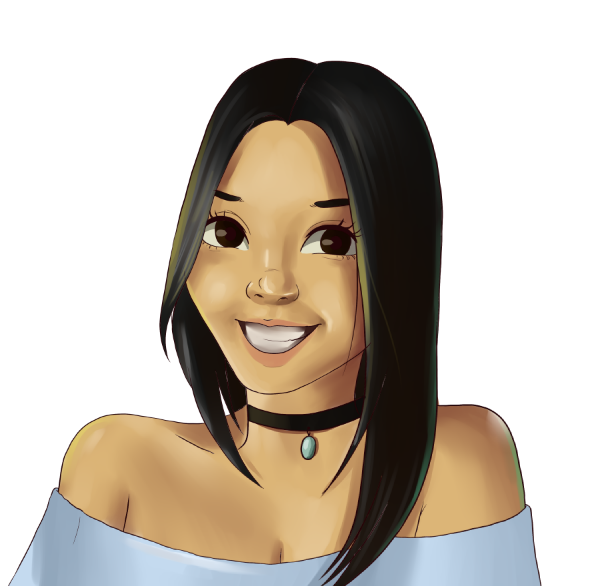 Por último y sabiendo su amor por el color amarillo y las flores de este color decidí rodearla de girasoles, que creo que es la flor que más la representa, ella es como el sol…. Hilda Te quiero espero que sea de tu agrado y que este sea un día muy especial y que la pases muy bien en compañía de tu familia, espero que nos encontremos prontito. <3
Finally and knowing her love for the color yellow and flowers of this color I decided to surround her with sunflowers, which I think is the flower that most represents her, she is like the sun..... Hilda I love you I hope you like it and that this is a very special day and that you have a great time in the company of your family, I hope we meet soon. <3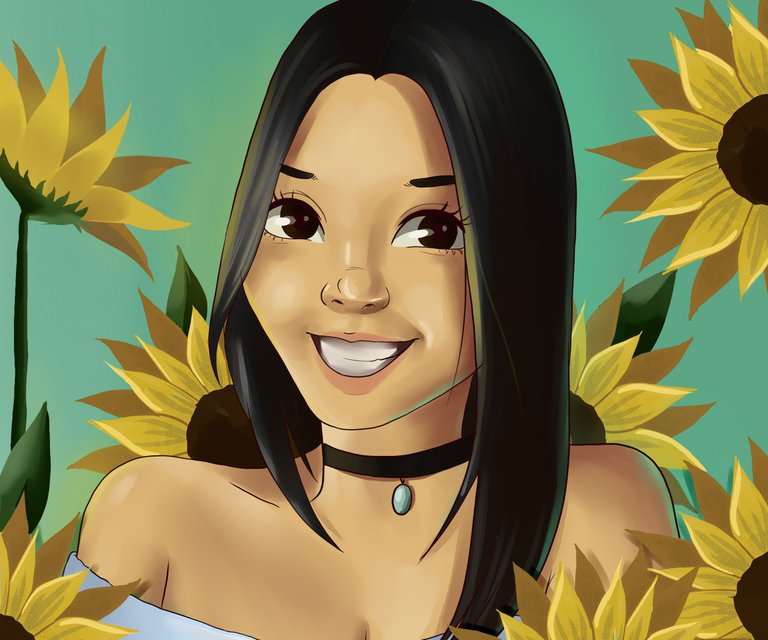 ¡Espero que les haya gustado esta publicación!
¡Muchas gracias por leer, hasta la próxima!
Hoping you liked this post!
Thank you very much for reading, see you next time!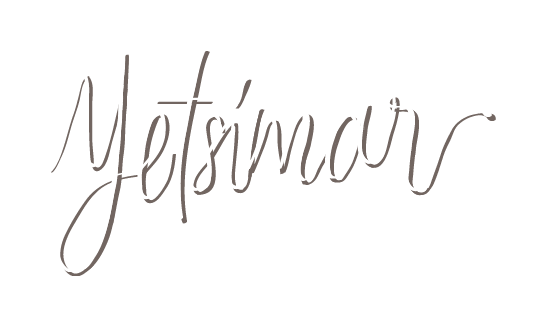 ---
---