Me as a Sukuna recipient 2 - Digital Illustration [ENG-ESP]
Saludos! Hoy quiero mostrar una segunda ilustración usando el maquillaje de Sukuna (perdonen lo narcisista jajaja) pero es que realmente adoro el resultado de ambas ilustraciones, creo que he progresado aunque sea un poco desde mis últimas ilustraciones en este estilo, me atrevido a degradar los colores que en un principio solo erar sombras planas, detalle que aporto algo de tridimensionalidad del personaje y otros detalles que he estado trabajando como mayor definición de los rasgos faciales, en fin me siento feliz de los logros alcanzados y los resultados, espero que a ustedes también.
Greetings! Today I want to show a second illustration using Sukuna's makeup (sorry for being narcissistic hahaha) but I really love the result of both illustrations, I think I have progressed even a little since my last illustrations in this style, I dared to degrade the colors that at first were just flat shadows, detail that brought some three-dimensionality to the character and other details that I have been working as more definition of facial features, in short I feel happy with the achievements and the results, I hope you do too.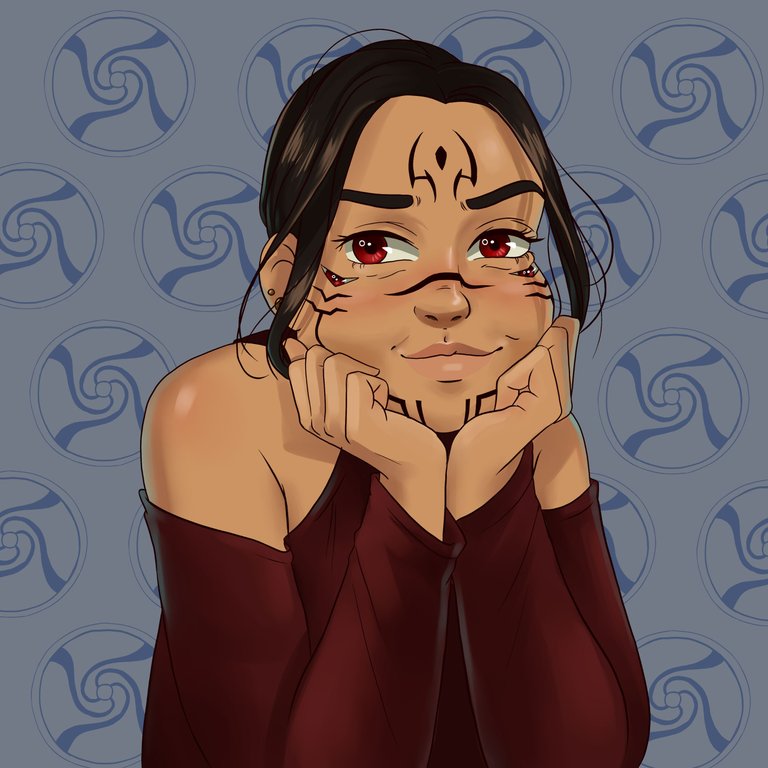 Este dibujo lo dibujé inicialmente en formato tradicional, basado en una de las fotos tomadas en mi previa sesión de fotos como recipiente se Sukuna, como los resultados me gustaron tanto decidí de inmediato digitalizarlo.
This drawing was initially drawn in traditional format, based on one of the photos taken in my previous photo shoot as a Sukuna recipient, as I liked the results so much I decided to immediately digitize it.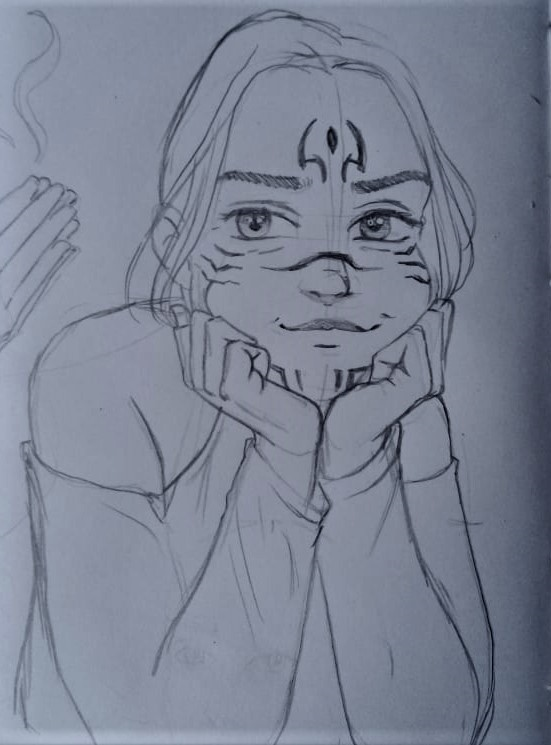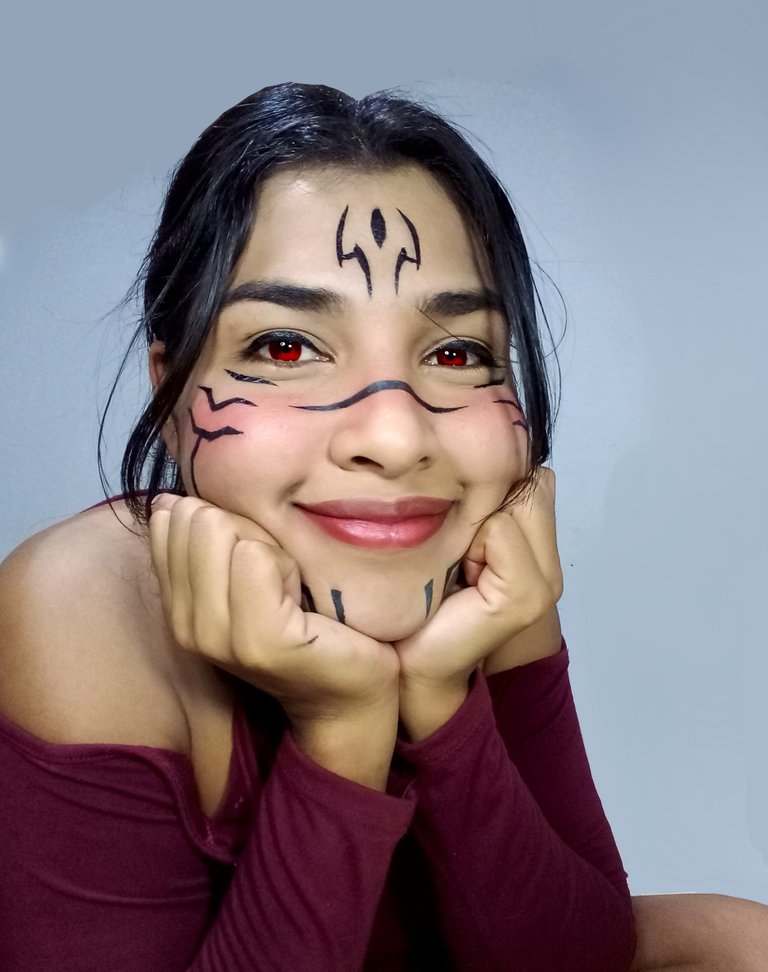 Luego con una fotografía nítida de este primer dibujo procedí a realizar el dibujo digital, siendo el siguiente el resultado, realmente fueron casi imperceptibles los cambios realizados desde el primer boceto, para su digitalización he usado el programa de dibujo Paint tool SAI.
Then with a clear photograph of this first drawing I proceeded to make the digital drawing, being the following the result, really were almost imperceptible the changes made from the first sketch, for its digitalization I have used the drawing program Paint tool SAI.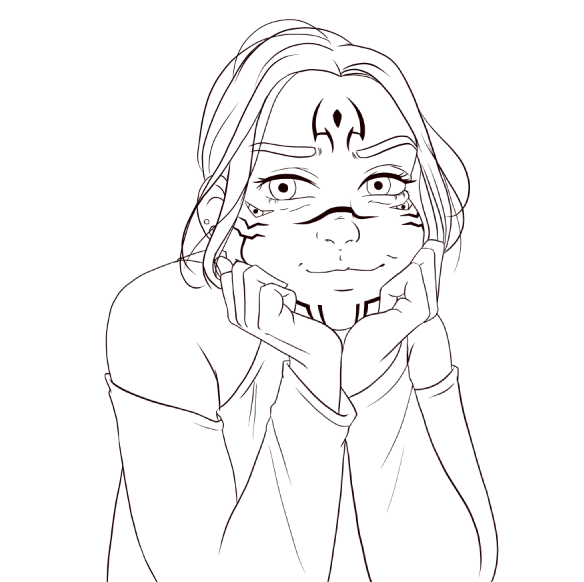 El paso siguiente fue añadir el color base en cada una de las áreas de la ilustración, para ello tome como referencia la primera ilustración realizada con esta misma temática, y para hacer más ordenado el proceso de coloreado posterior he añadido cada color en una capa deferente.
The next step was to add the base color in each of the areas of the illustration, for this I took as a reference the first illustration made with this same theme, and to make the subsequent coloring process more orderly I added each color in a different layer.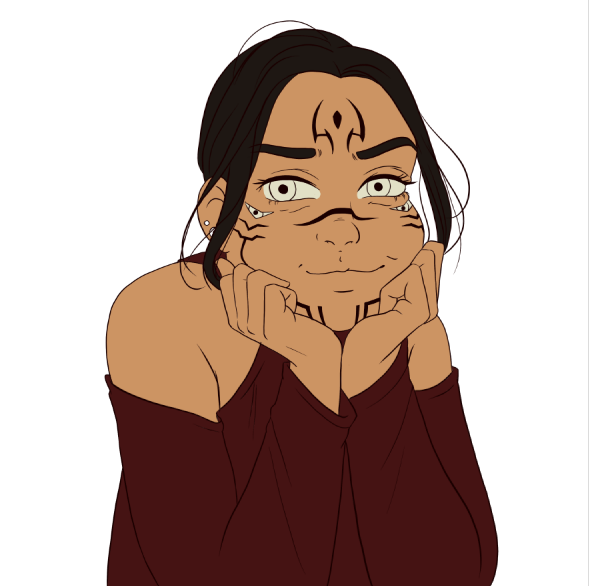 Luego de esto he agregado los diferentes tonos tanto en la piel como en los cabellos y la ropa, para ello he empleado un pincel con efecto acuoso que me permite ir creando degradados en el color base dependiendo del grado de presión que ejerza sobre la tableta, por ultimo he usado el mismo patrón del fondo de la pasada ilustración y la he usado también para esta ocasión.
After this I have added the different tones in the skin, hair and clothes, for this I have used a brush with watery effect that allows me to create gradients in the base color depending on the degree of pressure exerted on the tablet, finally I have used the same pattern of the background of the last illustration and I have used it also for this occasion.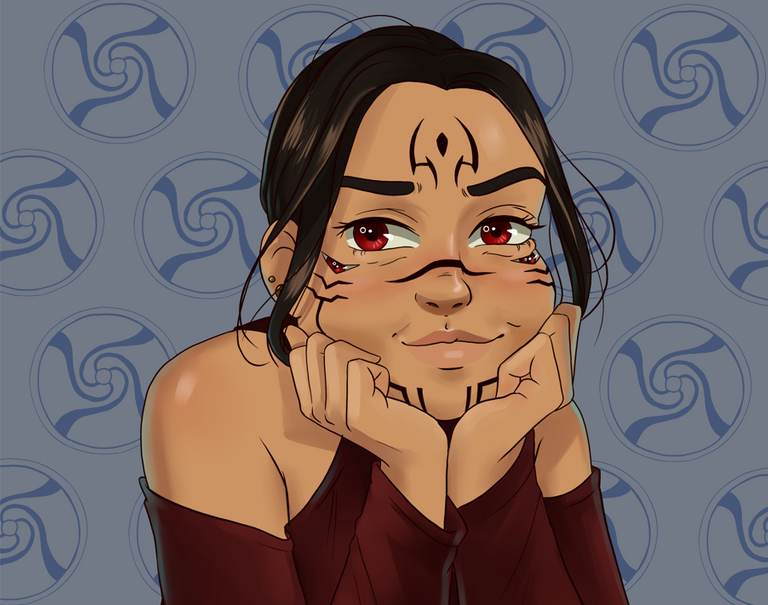 ¡Espero que les haya gustado esta publicación!
¡Muchas gracias por leer, hasta la próxima!
Hoping you liked this post!
Thank you very much for reading, see you next time!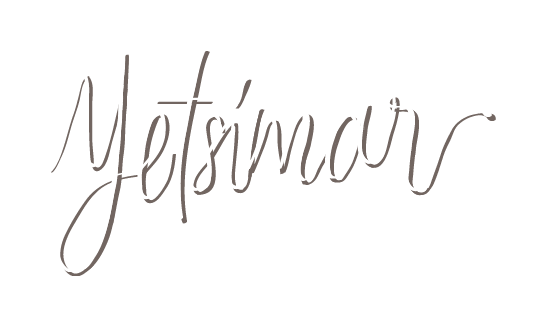 ---
---